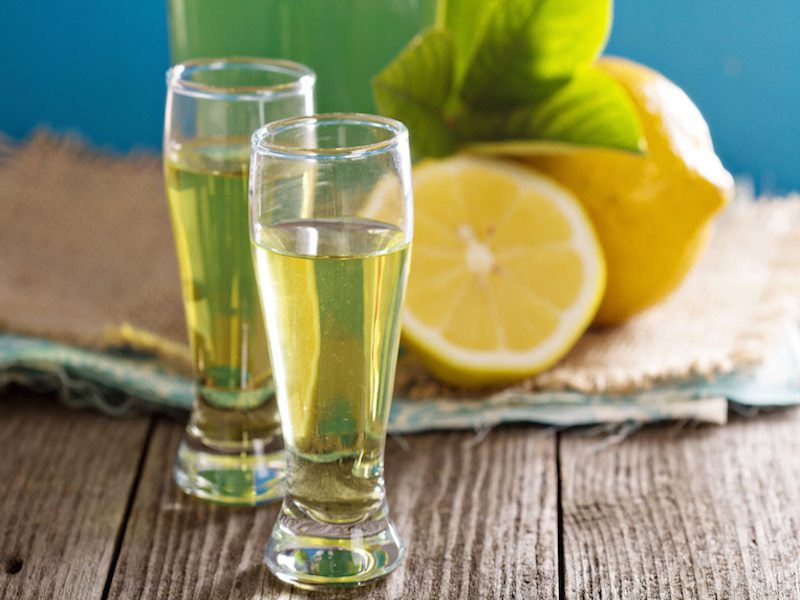 Learn to make this Italian dessert liqueur specialty from the comfort of your own kitchen.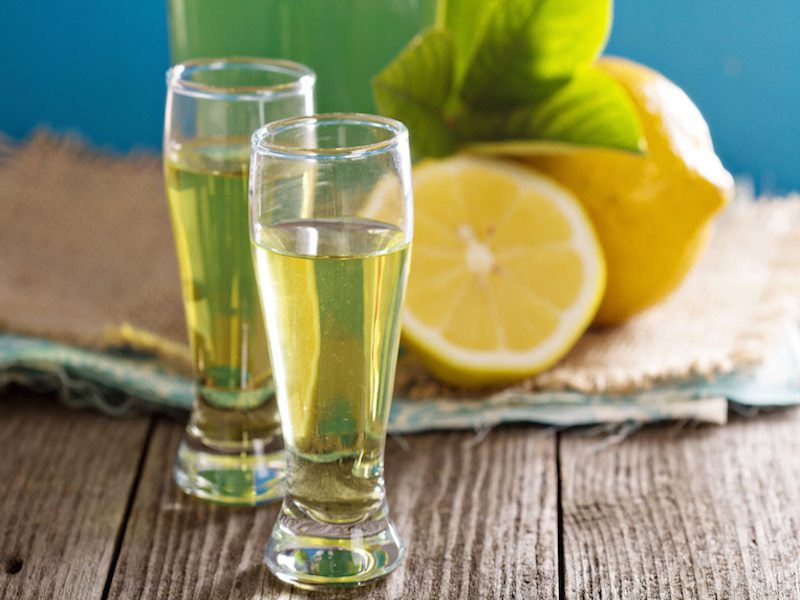 Limoncello is a tart and sweet liquor that originates in the southern coastal and island regions of Italy. First, a quick note on pronunciation: vowels take on the long-vowel sound in Italian, so it's LEE-mone-cello. Limon- rhymes with the name Simone, and -cello is pronounced just like the string instrument. It's not "lemon" cello. The correct pronunciation makes it taste all the better.
Depending on taste, you can adjust the amount of lemon peel and sugar to find the right balance of tartness and sweetness.
See Also

Although limoncello can be found readily in liquor stores, there is something special about having your own to share with friends and family.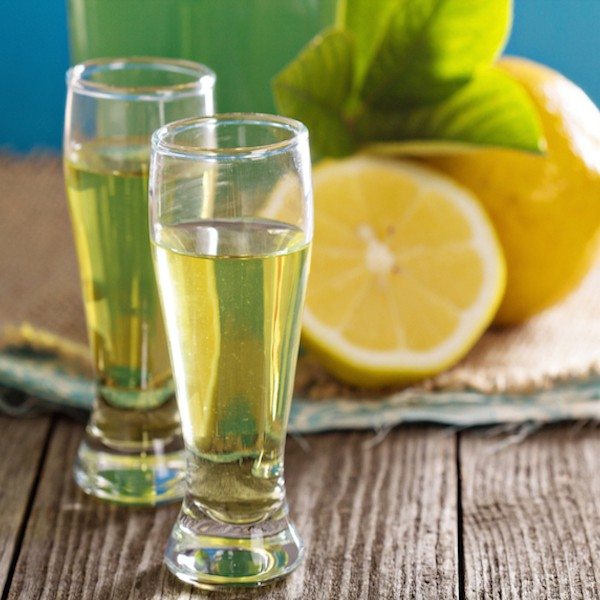 Cara Quinn & Stefano Follega
Ingredients
8

ounces

lemon peel

approximately 10-12 lemons

1.5

lbs

of sugar*

1

liter

pure grain alcohol

such as Everclear 95% (190 proof)

1

liter

water
Instructions
Scrub your lemons, and then use a vegetable peeler to remove the yellow rind, avoiding the bitter white pith beneath.

Place the lemon peel and the alcohol in a container with a lid, and let it sit for 10-15 days.

Upon return, strain the lemon peel from the alcohol mixture.

Place the water into a pot, add the sugar, and bring to a low boil. Boil for approximately 5 minutes until the sugar is dissolved.

Let cool, and add the sugar water to the lemon infused alcohol.

Seal it again with a lid, place it in the freezer and let sit for 2 weeks (it will not freeze due to the alcohol content), after which time the limoncello will be ready.

Store in air-tight bottles in the freezer and serve chilled in small liquor glasses.
Note:
You can use up to 2.2 lbs of sugar for a sweeter drink.
Cara Quinn & Stefano Follega
Due Spaghetti is our blog on the food, wine and other marvels of Italy. We are Italian expatriates living in the wonderful city of Minneapolis. Our mission is to share our favorite recipes, pairings, and other tips with you, so that you too can have a taste of La Dolce Vita.Ciao! I'm Stefano. I was born and grew up in Rome, where I helped my family tend to our olive groves and make olive oil each year, learned the secrets of homemade cooking from my mother and grandmother, and watched my father and grandfather make wine with grapes grown in the hill towns outside of Rome. Since then, I've studied wine formally through the International Sommelier Guild. I love sharing my knowledge of wine with others, especially when accompanied by authentic Italian food.Buon Giorno! I'm Cara. I am from the U.S., but I lived in Rome for 9 years, becoming enamored first with the Eternal City and then with Stefano. I married Stefano, became an Italian citizen, started our family in Rome, and while I was there I learned from family and friends the art of preparing Italian food and of appreciating life Italian style. I unwind in the kitchen, and find pleasure in serving delicious food to friends and family.