SPONSORED POST: From Dijon Originale mustard to Cornichons, Maille has a rich heritage starting in 1747 that honors tradition. Check out these easy recipes that pack great flavor, thanks to Maille.
These Homemade, Gluten Free Pretzel Sticks with Maple Mustard Dip are a delicious appetizer idea for the holiday season. Easy, crunchy finger food that everyone will love!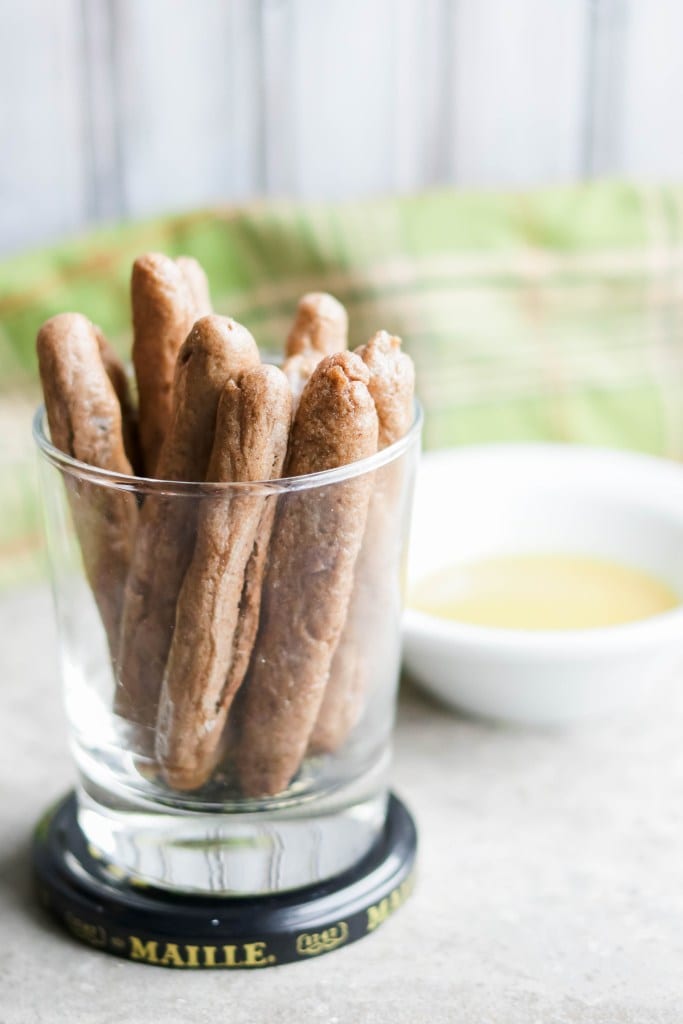 Coming at you with another recipe for the holiday season! Need an appetizer that everyone in the family will enjoy, even those who don't suffer from food allergies? I got you covered with these gluten free and vegan pretzel sticks! And to top it off, I made a vegan maple mustard dip to really please your taste buds!
This recipe was a tough one to perfect, I am not going to lie. It took me quite a few batches to get it just right. I don't know about you, but I like my pretzels a soft on the inside with a little crunch on the outside. Also, I love salty pretzels, but of course we all know sodium isn't so great for our bods.. which is why I used himalayan pink salt to make it a little bit better!
This also isn't a basic pretzel recipe because It doesn't use yeast. Instead, I used arrowroot flour which is just a healthy option. The bonus in this is you don't need to wait for the dough to rise! Which cuts down the entire baking process. And if you get the water + baking soda boiling a head of time you will really be able to cut down the time this recipe takes to make… SCORE! There's nothing I love more then a quick and easy recipe when I am running behind! And who are we kidding, everyone is always running behind during the holiday season.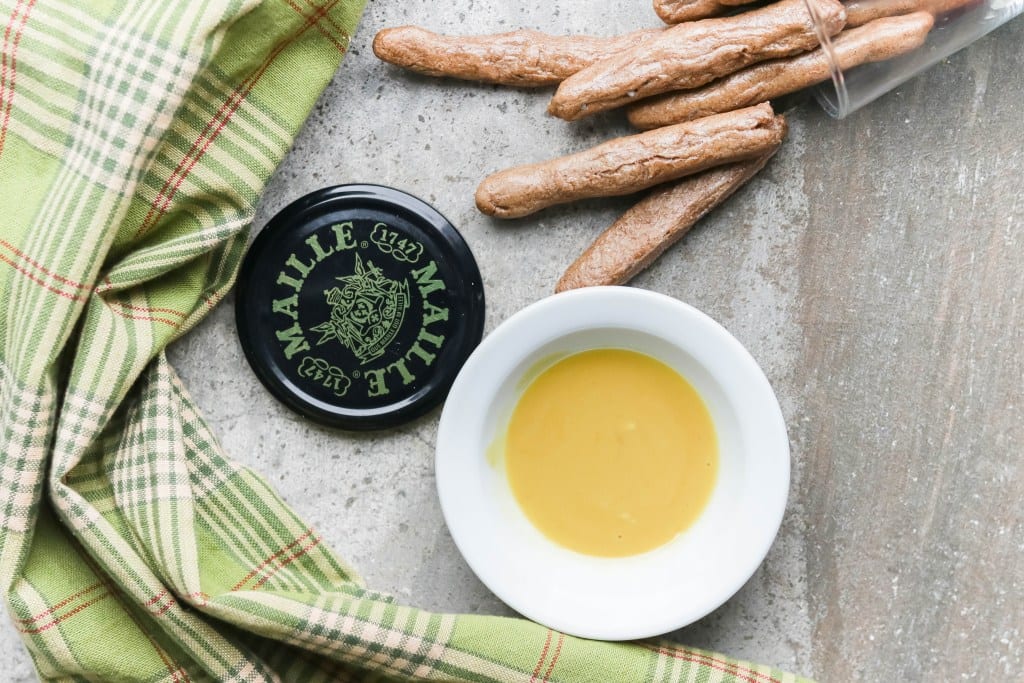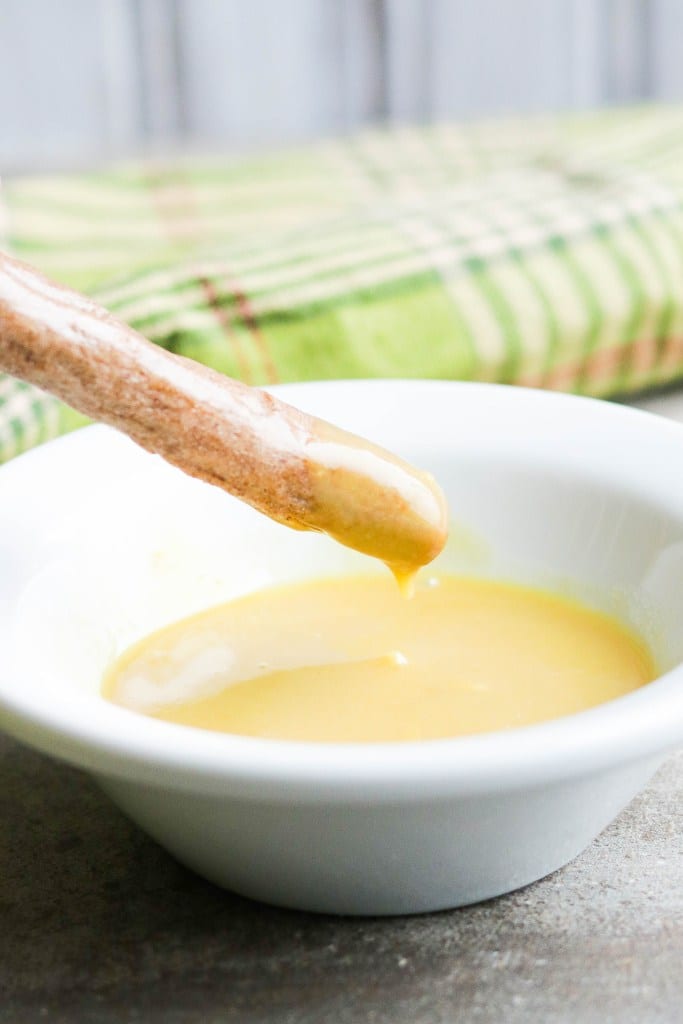 FOR THESSE GLUTEN FREE AND VEGAN PRETZEL STICKS WITH MAPLE MUSTARD DIP RECIPE YOU'LL NEED:
Arrowroot Powder
Oat Flour
Baking Powder
Baking Soda
Himalayan Pink Salt
Maille Dijon Originale Mustard
Maple Syrup
Vegan Mayonnaise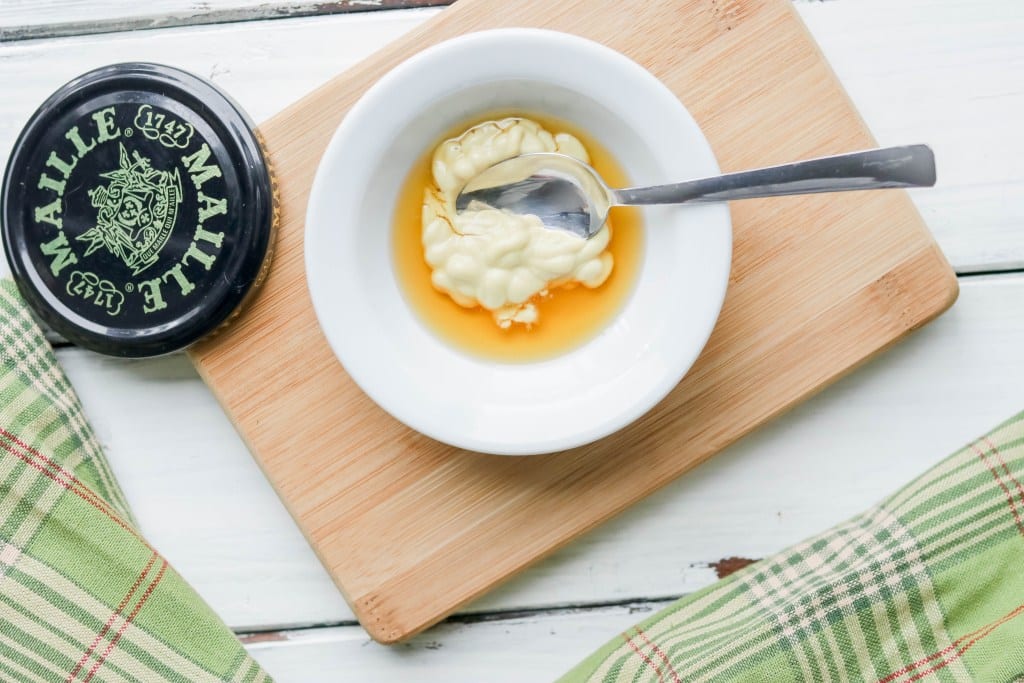 These are pretty straight forward ingredients which I already had in my pantry. I love when recipes take simple ingredients that you already have! Makes it all the easier!
The baking soda is for a "baking soda bath". I hadn't heard about this until I started my research for this recipe. A lot of bakers use the baking soda bath to get that iconic pretzel colour and taste. So I used it in this recipe too!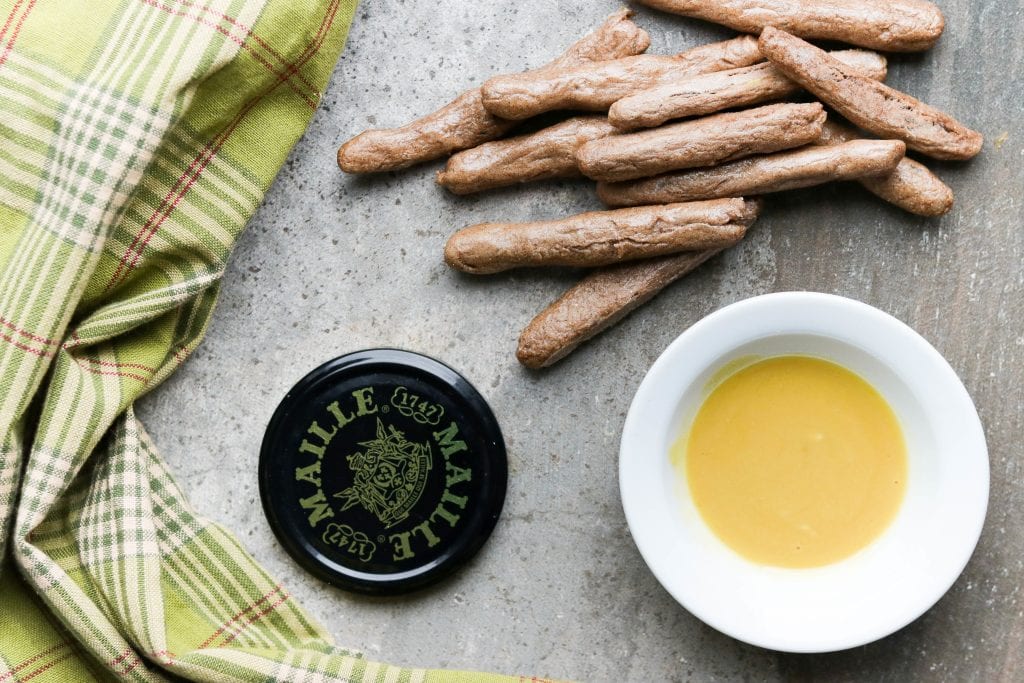 I also LOVE the dip I made for this recipe. Who knew pretzels with a maple mustard dip could be THIS DELICIOUS. I used vegan mayonnaise and my favourite Maille Dijon Originale Mustard. This combination with a little bit of maple syrup was perfection. Such a nice bite with these pretzels. You definitely need this dip with these pretzels!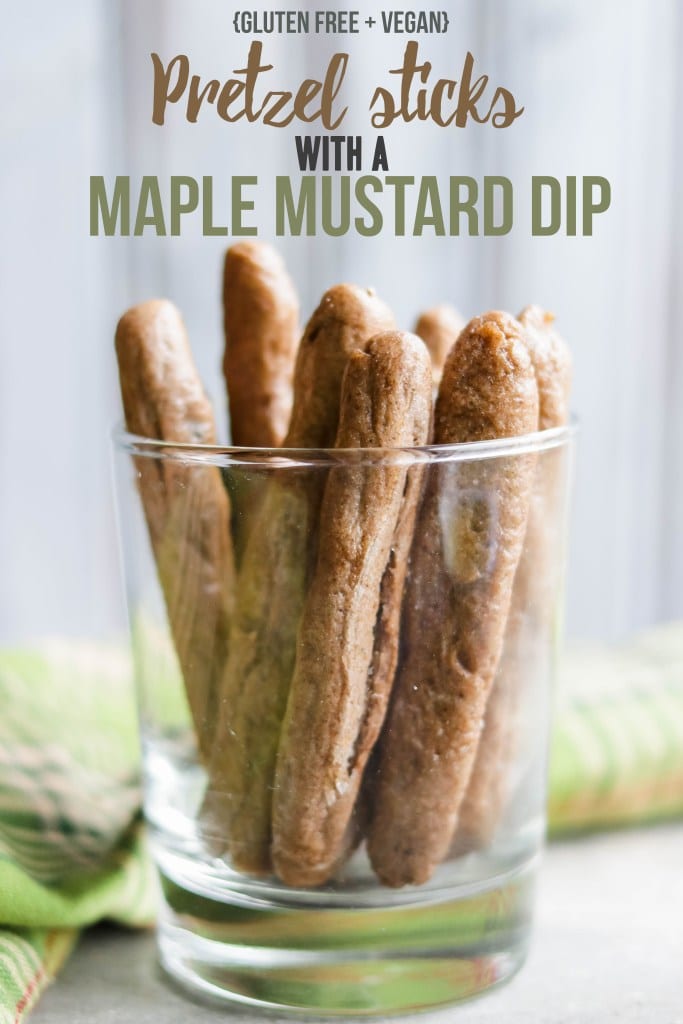 Homemade, Gluten Free Pretzel Sticks with Maple Mustard Dip
Ingredients
Pretzels
¾ cup oat flour
½ cup arrowroot powder
1 tsp baking powder
⅔ cup boiling water
Pinch of Pink Himalayan Salt
2 tbsp baking soda for boiling the pretzels in step 3
Maple Mustard Dip
¼ cup Maille Dijon Originale Mustard
2 tbsp Maple Syrup
¼ cup Vegan Mayonnaise
Instructions
Pretzel Steps
Combine oat flour, arrowroot and baking powder. Add in the boiling water. Mix until a dough forms.
Divide dough into small balls and roll into logs.
Boil water in shallow pan and add baking soda. Once rapid boil, add pretzel sticks for 30 seconds. Do not cover. Remove sticks and place on parchment paper lined baking sheet.
Preheat oven to 325F
Bake for 50 minutes. Cool for 5 minutes.
Maple Mustard Dip
Mix the Maple Syrup, Maille Dijon Originale Mustard, and vegan mayonnaise in a medium bowl.
Transfer to serving dish