Swoon-worthy cinnamon swirls make this sweet, yeast bread a delicious treat for breakfast or dessert.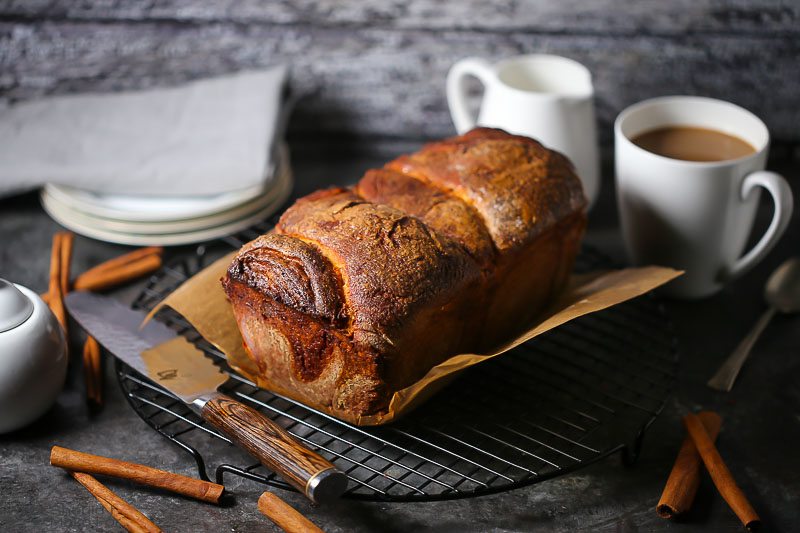 Cinnamon-laced, crunchy-topped, soft-centered carbs. A heavenly sweet loaf of babka. Now it's my pledge to always share my tried and true, tastiest recipes on this blog but every now and then I have to play favorites. And this babka, well, let's just say she would get the extra big present for Christmas.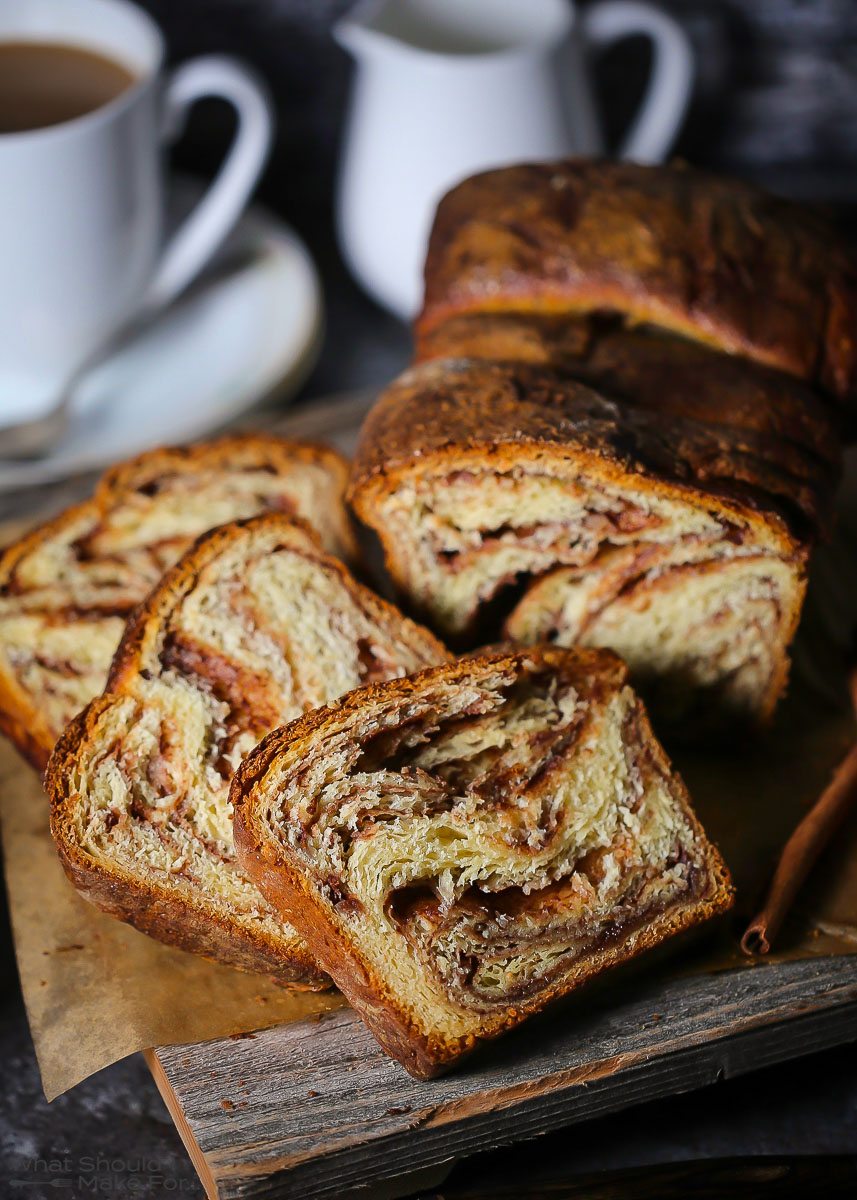 The flavor, the texture, the eye candy….this babka has it all. Sweet, soft, and so delicious sliced fresh or toasted, slathered with butter a couple days post baking..equal yum. It's not hard to make, but it is an investment of time.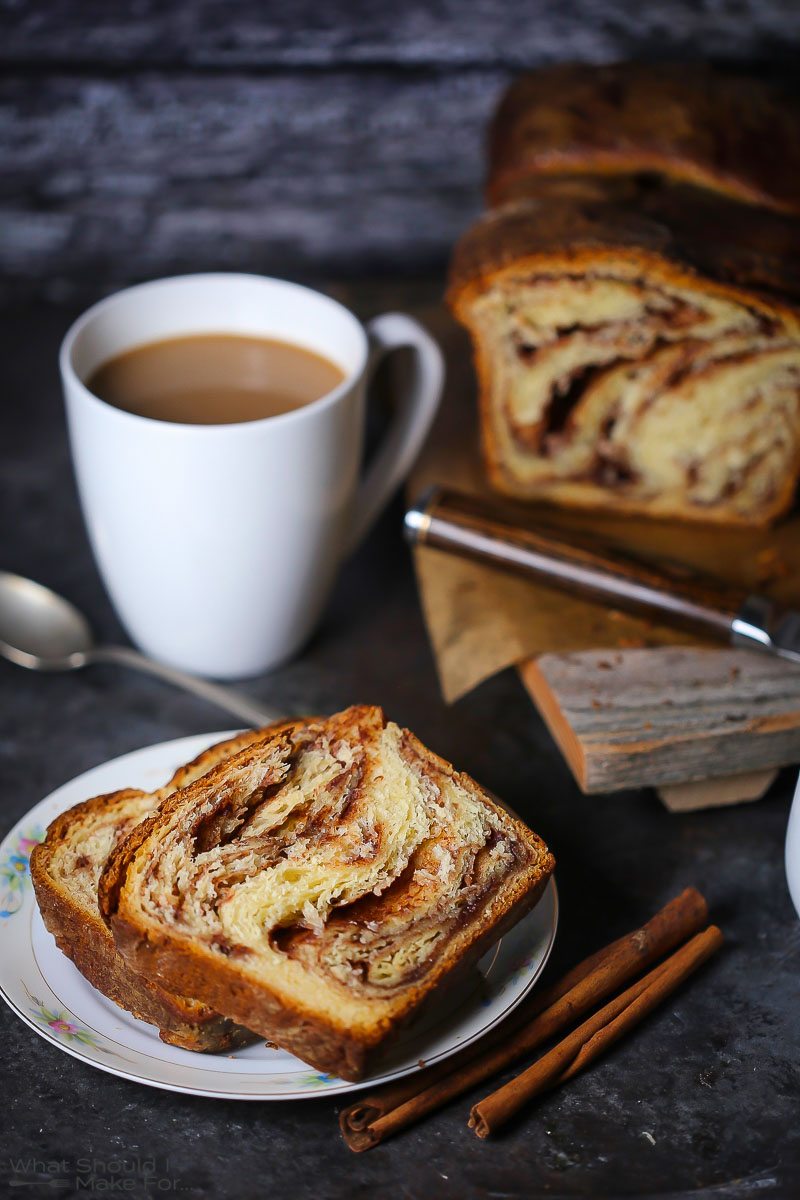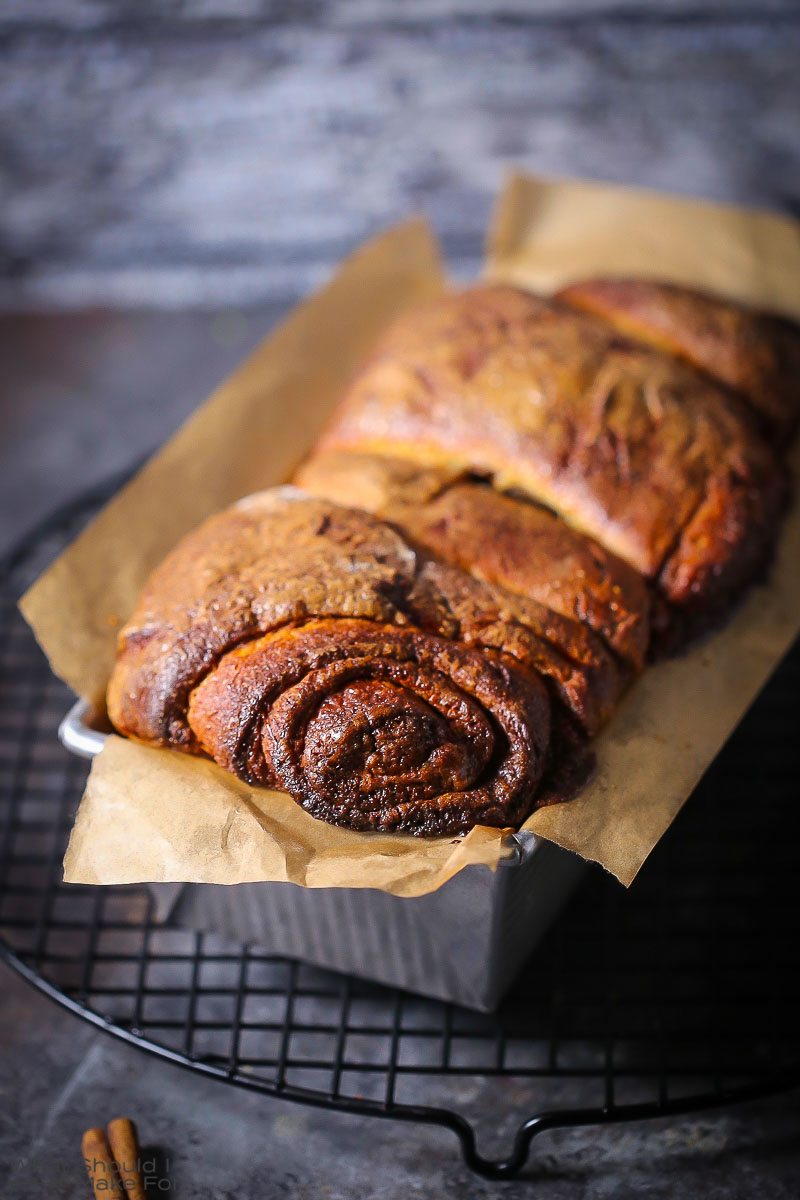 Click here for the recipe for the cinnamon filling.

Homemade Cinnamon Babka Bread
Recipe Type:
Baking, Bread
Ingredients
⅔ cup whole milk, warmed to about 110 degrees F
¼ oz (I pkg) active dry yeast
2¼ cups all-purpose flour
⅓ cup sugar
½ tsp kosher salt
2 egg yolks
1 ½ tsp vanilla extract
4 oz unsalted butter (1 stick), melted and cooled slightly
1 egg beaten with a little water
1 Tbsp sugar
Cinnamon Filling
Click the link above for the recipe.
Instructions
In a small bowl, whisk the yeast into the warmed milk with a pinch of sugar. Let the mixture sit until bubbles begin to form on the surface, about 5 mins.
In the bowl of a stand mixer fitted with a paddle attachement, add the flour, salt, and sugar and stir to combine.
With the mixer set to low, add the milk mixture, egg yolks, vanilla and the melted butter. Mix on low until combined, switch to a dough hook, then increase the speed to medium and mix until the dough is smooth and elastic, about 5 mins.
Grease a large bowl with butter and add the dough. Turn to coat and cover tightly with plastic wrap. Place in a warm part of your kitchen and allow the dough to rise until doubled in size, about 1 – 1 ½ hours.
While the dough is rising, make the filling. Stir all of the ingredients together and reserve.
Butter a loaf pan and line with two small sheets of parchment, allowing the paper to overhang on all sides. Set aside.
Preheat the oven to 350 degrees.
After the dough has doubled, turn it out on to a lightly floured surface and roll it into a large rectangle. Spread the filling over the surface and roll it up tightly by the short side.
Stretch and roll it out it into a longer log, about and cut the log in half. Lay one piece on top of the other in a n X and twist both ends together.
Place in the prepared loaf pan and cover loosely with plastic wrap or a clean dish towel. Allow to rise about an hour.
Brush with egg wash and sprinkle with sugar.
Bake until deeply golden brown and set, about 45 mins. Allow to cool in pan for about 10 mins, then remove to a wire rack. Cool to room temperature, slice and serve.