Fresh, easy, and with no need to turn on the oven, this zucchini blossom salad is the perfect meal for a hot day, complete with dried herring and feta.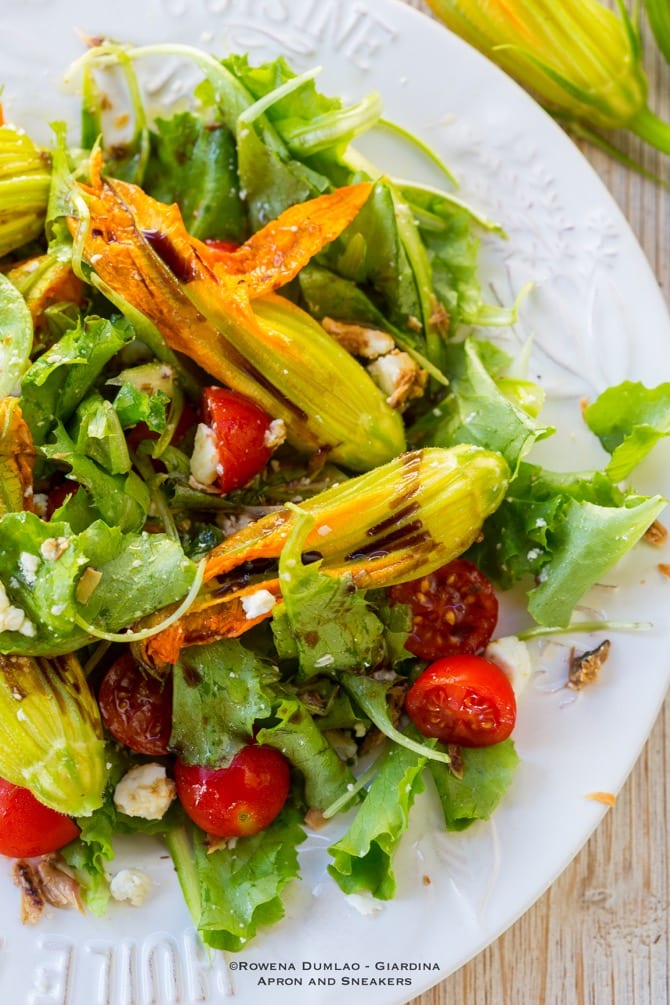 August is usually the month when I would leave my oven to rest until September. Salads become a major part of our summer diet with lots of water or ice cold drinks. Fresh, light plates with seasonal vegetables are easier to digest and much better this hot season. And I guess like you, we are all in constant search for a delicious salad mixture to keep the flavors diverse for the whole hot season.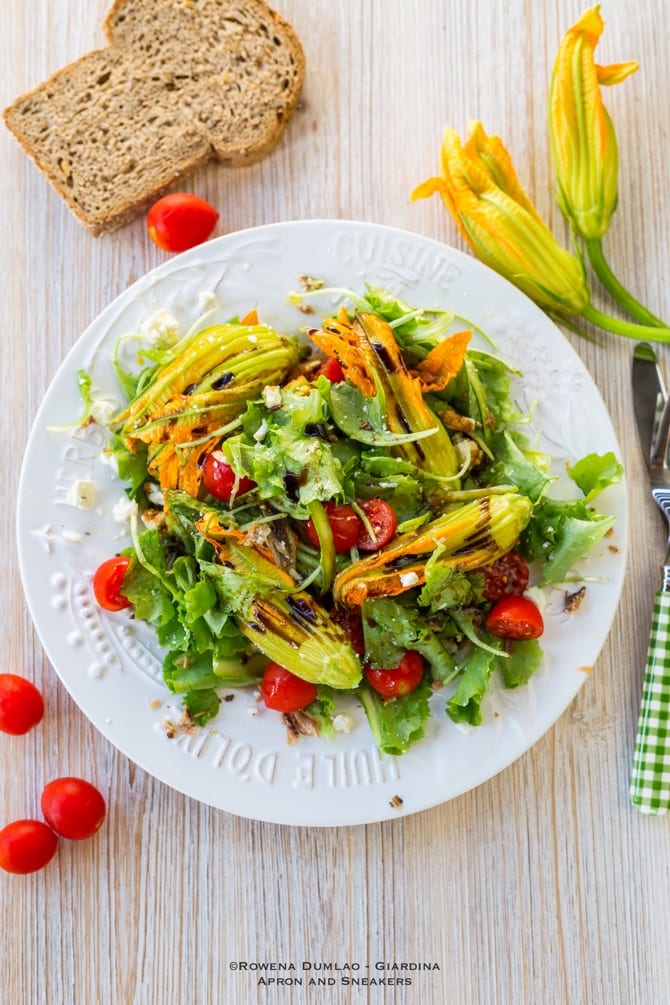 This Zucchini Flower Salad with Feta and Dried Herring is a product of my approach in putting something Filipino in a Mediterranean salad. Dried herring or locally called tuyo is something very typical in the Philippines and it's flavor is quite pungent. In fact, it is always dipped in vinegar and eaten with white rice to curb its intensity. In this salad, I tore them to small pieces then mixed them with the salad to distribute the flavor and just to give the whole dish the right amount of saltiness. Paired with the mild flavor of feta cheese, the whole composition was delectable.
Pre-cooked preserved dried herring is close to impossible in acquiring in Rome unless I go to the Philippines myself to get a few bottles or a friend coming from there takes one for me. I have yet to try this with anchovies, which I think can go anyway but it wouldn't have that special flavor that the dried herring gives. A good candidate for replacing the Filipino dried herring is the Bornholm smoked herring from Denmark. They are cured with salt and sugar then smoked afterwards.
See Also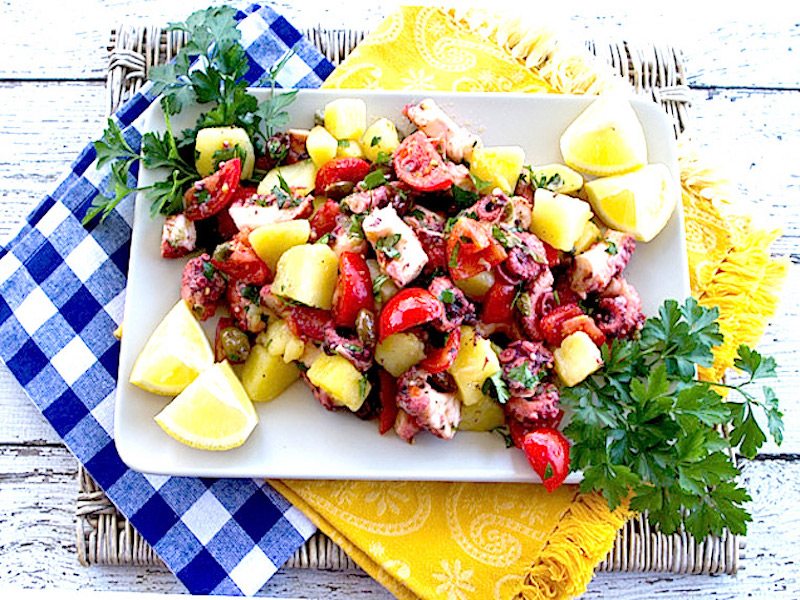 MORE SUMMER SALAD RECIPES:
Healthy Greek Salad
Pea, Melon and Feta Salad with Elderflower Vinaigrette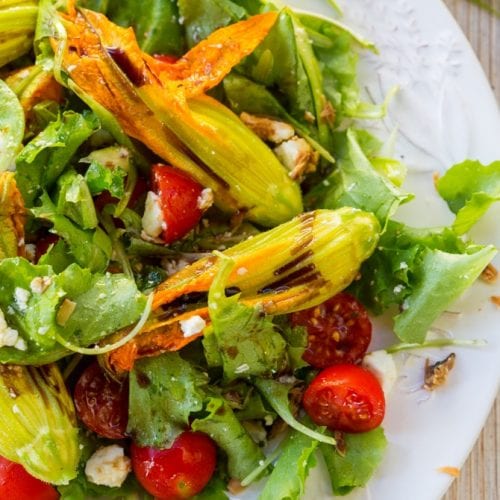 Rowena
Ingredients
8

fresh zucchini flowers

Handful of baby lettuce

or any salad of your choice

8 - 10

cherry tomatoes

halved

40

grams

feta cheese

crumbled

4

fillets or about 3 tablespoons of pre-cooked preserved dried herring

can be replaced with other kinds of salted dried fish adjusting the amount according to the taste, torn to small pieces

Extra virgin olive oil

Balsamic vinegar

Salt

optional
Instructions
Take away the pistils and calyx of the flowers then rinse them under the running water and dry carefully.

In a salad bowl, all the ingredients together, being careful not to destroy the flowers.

Serve fresh.
Rowena Dumlao Giardina
Rowena Dumlao - Giardina is the author and photographer of Apron and Sneakers and The Chosen Table. Besides her blog, she's also a recipe developer and a travel writer for other food and travel sites.