Guilt-free Gastronomy: Friday Night Dinner at the Natural Gourmet Institute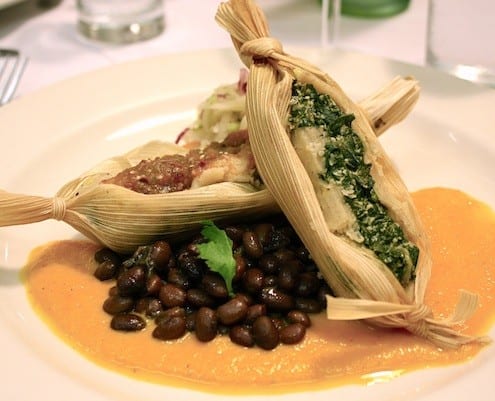 Carly DeFilippo joins a few NGI administrators for a graduation dinner, the culinary culmination of months of student preparation and planning.
By Carly DeFilippo – Photos by Madeleine Goico
Here's a challenge: find a three-course dinner in New York City that is not only innovative and elegant, but healthy and affordable. To boot, make it a prime time reservation: Friday night.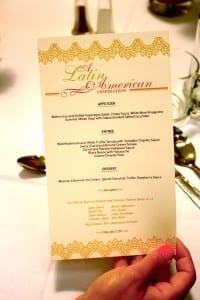 It's a seemingly impossible set of criteria and yet, the Natural Gourmet Institute's Friday Night Dinner promises all of the above. Every Friday at 6:30 pm, students, instructors or alumni guest chefs prepare a three-course vegetarian feast for at least eighty guests. Each meal features the highest quality organic, seasonal, whole, unprocessed foods. At the remarkable price of $40 per person, that's a guilt-free indulgence all around.
I had the pleasure of joining a few NGI administrators for a graduation dinner in June, the culinary culmination of months of student preparation and planning. The soon-to-be-alumni had chosen a dynamic, Latin American inspired menu, featuring foodstuffs such as yucca, tomatillos and plantains.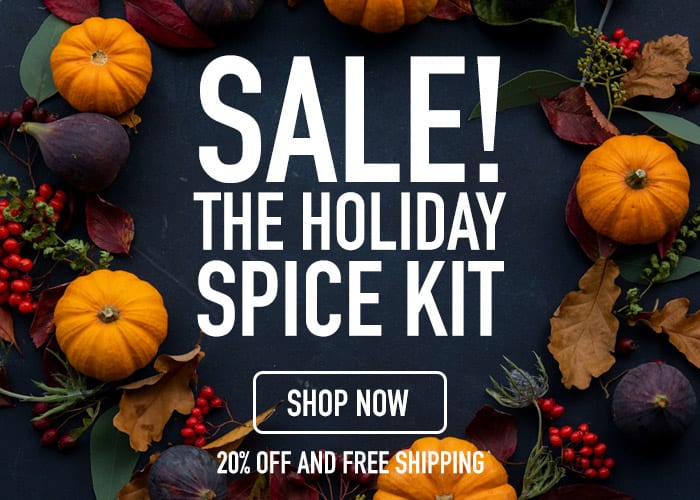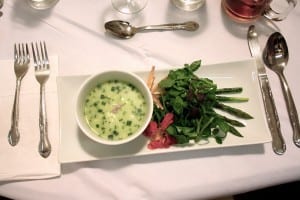 We began with a watercress and grilled asparagus salad, as well as a summer melon soup. A light, lemon-y vinaigrette complemented the bitter, spicy seasonal greens. The soup was clean and translucent, textured with subtle, finely chopped guava-smoked salted cucumber. Elegant, refreshing and balanced, this appetizer left your palate awakened for the following course.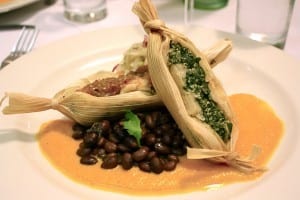 Our entrée was a duo of tamales, plated over a zesty carrot and plantain habanero sauce. The umami of wild mushroom and white truffle was nicely spiced with tomatillo and chipotle, a diverse range of flavors for a relatively mild dish. The other tamale, swiss chard and almond cream, tasted of nutty root vegetables, with a remarkably light, smooth, mashed-potato-like texture.
See Also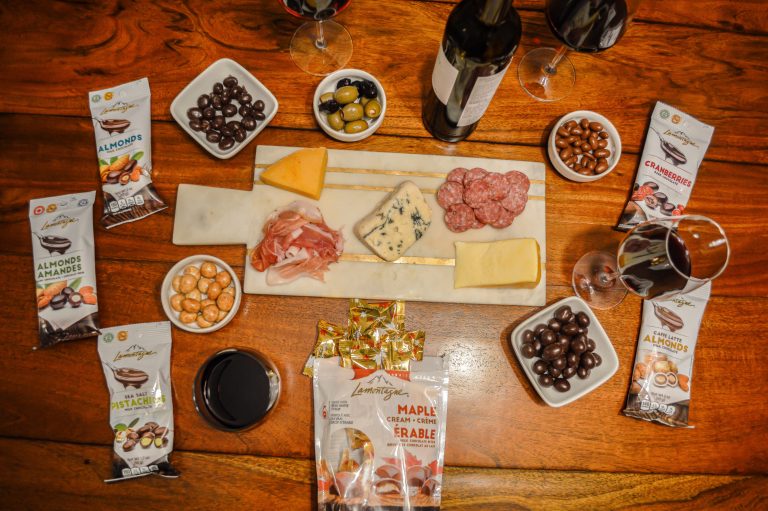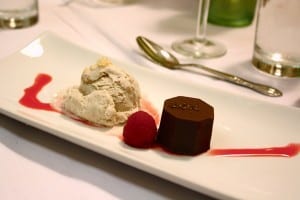 Last but not least, dessert was a Mexican cinnamon ice cream and a spiced chocolate truffle. The ice cream was dairy-free and lightly spiced, resembling sorbet in texture. The truffle rivaled any that I've ever eaten, with an addictively dense outer shell and luxurious, molten center.
The lasting sentiment at the table – at least among the guests – was that of awe and curiosity. It was difficult to guess the ingredients that allowed for certain items' vegetarian transformation, as – aside from the ice cream – each dish matched, if not surpassed, its omnivorous counterpart. In fact, dinner at the Natural Gourmet Institute is the best possible advertisement for their Chef's Training program and public classes. For once you've tasted the food, you'll be hooked on recreating the recipes.
Natural Gourmet Institute
48 W 21st St # 2
New York, NY 10010
(212) 645-5170
Carly DeFilippo
Carly is a Contributing Writer at Honest Cooking. Though the first line of her college application essay was "I love tunafish," it wasn't until she pursued graduate studies in Paris that she ever considered a future in food. Based in Manhattan, Carly is a freelance writer and the co-founder of Cognoscenti Creative, a boutique branding agency dedicated to establishing artisans as influencers.