Braised, marinated, and grilled, this tender octopus is bursting with flavor and makes a great addition to a salad with a side of bruschetta.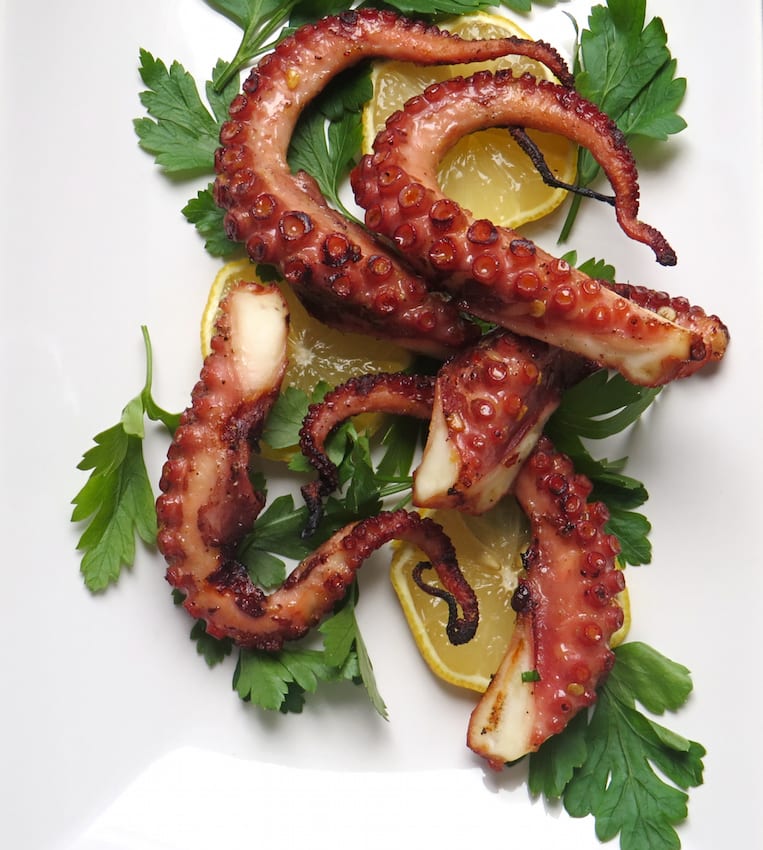 Funny thing is, this octopus has been on my to do list since Christmas, when I met a guest at my neighbor's Christmas party who was particularly fond of my pâté. As we munched on chicken liver and sipped some cab, we talked about cooking – which led to me sheepishly admitting to having a cooking blog. He asked me if I had ever made octopus before. I hadn't. But being adventurous — and saddled with the dubious title of "food blogger" — I told him I'd give it a try and report the results.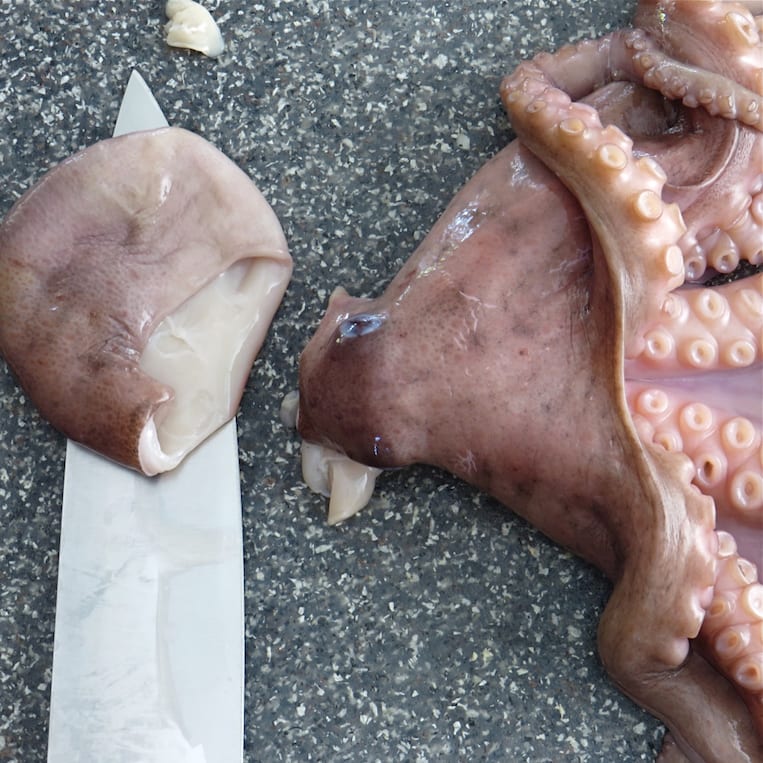 When I told my Mom I was making octopus, she told me to give it a good beating. Whaaa????
"To tenderize it", she told me.
My grandfather advised a long cooking time. My friend, Nola, asked if I was going to grill it. Clearly, I had a lot of options.
Then I found this very handy video on grilling octopus by none other than Martha Stewart. To be fair, Martha, like me, had never made octopus — but she's got connections. She brought in the chef partner to Mario Batali and Joe Bastianich. This chef not only made it seem doable, he made it look easy.
And it was. I've had more trouble making pie crust than making this dish. So take heart. This is simple, accessible and most of all absolutely delicious!
See Also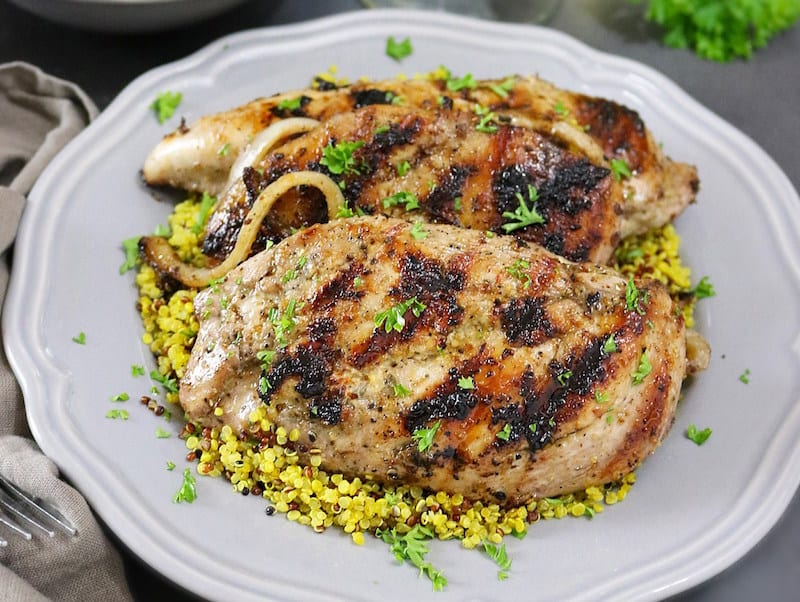 The next day, after marinating, I grilled them for a few minutes to get a nice smoky char and served them with a greek orzo salad (coming soon) and garlicky grilled bruschetta. Yum!!!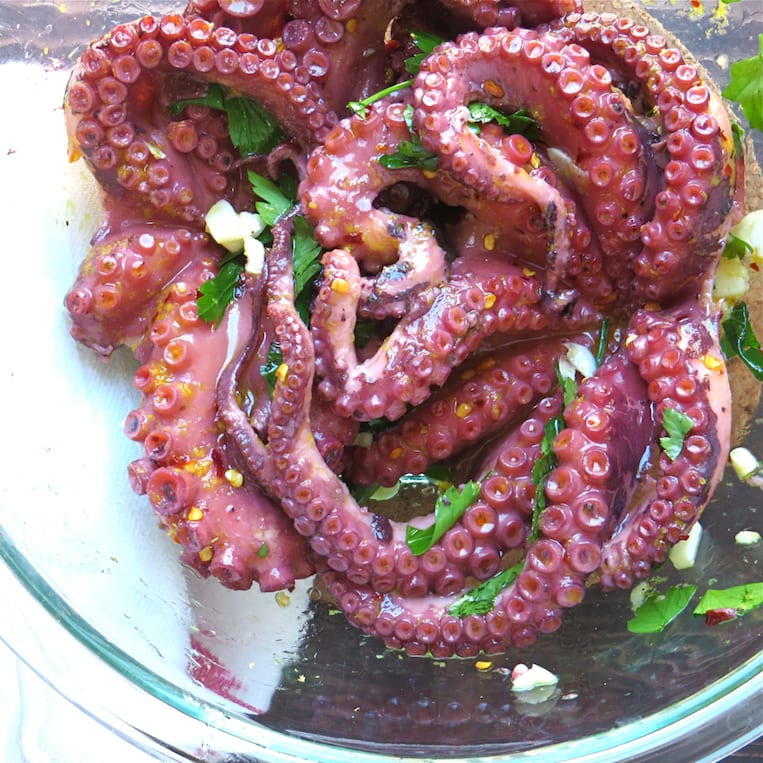 Print
Author:

Lisa Lotts

Category:

Insalata, Seafood, Side

Cuisine:

Italian
For the braise
2 1/2

–

3

pounds octopus

2

carrots (roughly chopped)

1

stalk celery (roughly chopped)

1/2

medium onion (roughly chopped)

2

cloves garlic (crushed)

3

sprigs parsley

1 cup

white wine

2 tablespoons

olive oil

2

–

3

wine corks
For the marinade
1

clove garlic (thinly sliced)

1/2 teaspoon

red pepper flakes
zest of

one

lemon

1/4 cup

parsley leaves (torn)

3 tablespoons

olive oil
to serve
olive oil
lemon wedges
fresh flat-leaf parsley leaves
thinly sliced red onion
Instructions
Rinse the octopus under cold water. Cut off the octopus body (that bulbous sac over the eyes) set aside. Remove the next part of the body — the part with the eyes and discard, leaving just the tentacles. Flip the tentacles upside down and press the beak out of the opening at the center of the octopus. Discard the beak.
Place the octopus body and tentacles in a large pan or dutch oven. Add the carrots, celery, onion, crushed garlic, parsley, wine, olive oil and wine corks. Cover the pot tightly with a lid and heat to boiling. Reduce heat to simmer and cook for 45 minutes to an hour, until octopus is firm but tender. Remove from heat. Place octopus on a platter and let cool.
When octopus is cool enough to handle, run your fingers over the body and tentacles and slough off the skin, it will come off in patches – be careful not to work the tentacles too hard, or they will break off.
Place body and tentacles in a large bowl. Add sliced garlic, red pepper flakes, lemon zest, parsley leaves and olive oil. Using tongs or your hands, toss to coat the octopus. Cover with plastic wrap and refrigerate 6 hours or overnight.
Heat the grill to high heat, about 450 degrees. Sear the octopus on the grill, weighting it down with a heavy pan to achieve the best crust. Cook for 2-3 minutes and remove from grill. Cut off the tentacles and slice the body into 1/2-3/4″ thick rounds.
Arrange octopus on a platter. Drizzle with olive oil and squeeze of lemon. Sprinkle with red onions and flat leaf parsley. Serve with additional lemon wedges.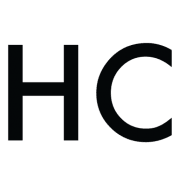 Lisa Lotts
Lisa is a South Florida based food blogger who derives inspiration from a diverse family food-background, which includes southern comfort foods, traditional French and Caribbean cuisine. On her blog, Garlic and Zest, she explores fresh, innovative flavors and the inexorable link between food and family. Her approachable fare tastes like home.