PARTNER POST — Grilling season is here and it is time to explore Italian grilling with authentic ingredients from Colavita.
Reinvent eggplant caponata for the season. Throw it on the grill and toss with pesto, capers, and sun-dried tomatoes for a perfect summer side.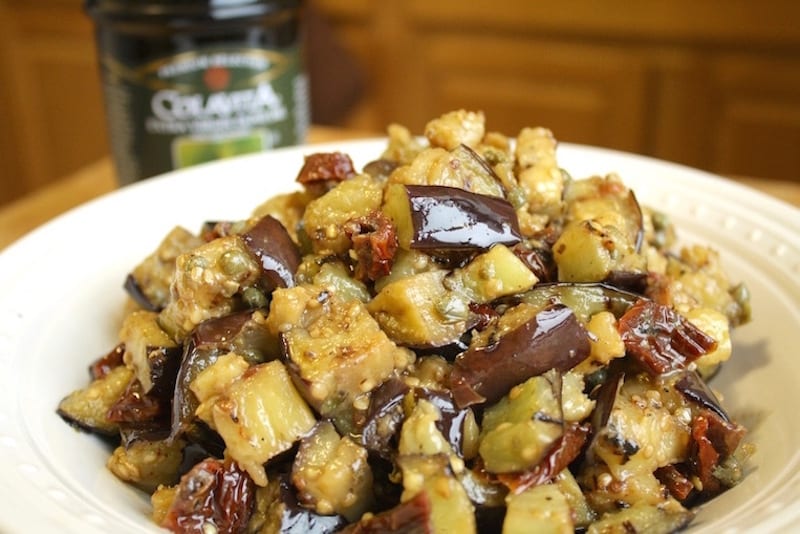 As the weather is warming up so should your grill! We're all familiar with grilling meats (unless you're a vegetarian), but you can also use the grill to make all of your side dishes, too. Say goodbye to running in and out of the house between the grill and the stove (unless, like me, your "grill" is a cast-iron grill pan).
I took inspiration for this grilled eggplant salad from a classic eggplant caponata recipe. Eggplant caponata traditionally consists of eggplant and other vegetables in a sweet and sour sauce. For my faux grilled eggplant caponata recipe I mix the aubergine with Colavita's sun-dried tomatoes, capers, pesto, vinegar, and a pinch of sugar. I'll be honest in that I didn't entirely know how it would turn out, but it's pretty darn good. My eggplant-hating roommate even agrees.
The vinegar makes this side dish extremely bright and positions it as a great accompaniment to fatty grilled meats. It also can be the main attraction for all of your vegetarian and vegan* friends. (*Pesto traditionally contains cheese, so check the ingredients of the pesto you used before feeding any vegans.) This grilled eggplant recipe can even be made a day or two in advance and the flavors will continue to develop as it sits.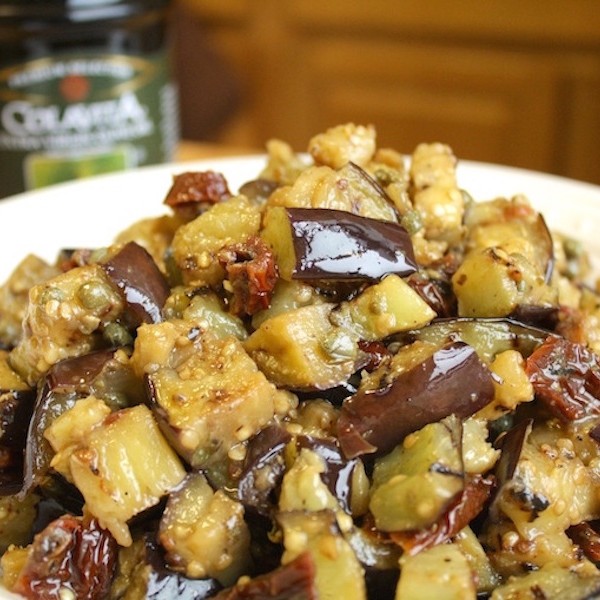 Aaron Hutcherson
Ingredients
2

medium eggplants

sliced 1/2-inch thick

Colavita extra-virgin olive oil

for drizzling

Salt and black pepper

1/4

cup

chopped Colavita sun-dried tomatoes

1/4

cup

Colavita Chardonnay balsamic vinegar

or white wine vinegar

2

heaping tablespoons Colavita capers

chopped

2

tablespoons

Colavita pesto sauce

1/2

teaspoon

sugar
Instructions
Heat a cast-iron grill pan over medium-low heat. (If using a regular grill pan or outdoor grill, use medium to medium-high heat as cast-iron retains heat very well.)

Drizzle the eggplant with some olive oil and sprinkle with salt and pepper on both sides. Place on the grill pan until grill lines form, 1 to 2 minutes; rotate each slice about one-quarter turn to get crosshatches, 1 to 2 minutes more. Flip the eggplant slices and repeat. As needed, work in batches until all of the eggplant is grilled. Let cool until able to handle and then dice the eggplant.

Meanwhile, mix the sun-dried tomatoes, vinegar, capers, pesto, and sugar in a large bowl. Add the diced eggplant and mix thoroughly. Taste and adjust the seasoning.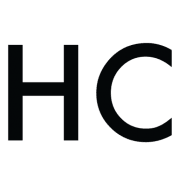 Aaron Hutcherson
I am a classically trained chef, writer, and lover of all things food. My passion for food is even greater than my love of sleep (which is saying a lot). Hopefully my recipes will inspire you to go out and cook something of your own.