In the search for sustainable ways to provide fresh and pesticide-free vegetables in big cities, Gotham Greens are pioneers.
By Mandy Baca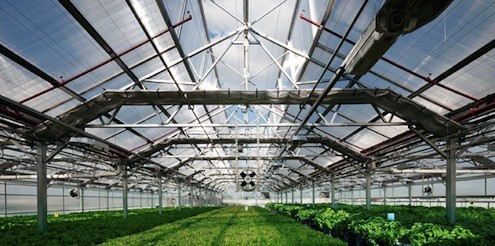 Whether you live in New York City or in the heart of Mumbai, you know it is difficult and almost impossible to grow fresh food in any city center. Limited space, pollution, and limited access to fresh ingredients are the optimum impeding phrases. Have you heard of Gotham Greens out in Brooklyn? They've come up with something extremely incredible and innovative to combat just that.
Gotham Greens is the nation's first commercial urban hydroponic greenhouse, located on the rooftop of an industrial building in Brooklyn. This past summer the company gathered and delivered its first harvest of 100 tons of pesticide free vegetables and herbs to various retailers throughout New York City like Whole Foods, Fresh Direct, D'Agostino's and Eataly. Founded in 2008 by Viraj Puri and Eric Haley, their goal is to provide New York City chefs and retailers with the freshest and highest quality culinary ingredients year round at competitive prices.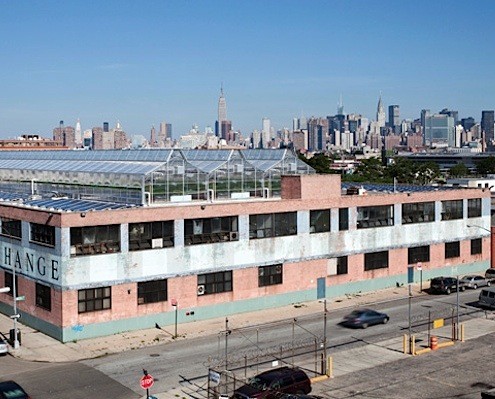 Of course, a lot of science, research, and technology is essential for all of this to excel. The principals' expertise in controlled environment agriculture is combined with a technologically sophisticated, renewable energy powered greenhouse facility allowing it to provide crops year round. Don't forget it all runs on the hydroponic system, using 10 times less land and 20 times less water, making for a cleaner environment.
Even New York City's Mayor Mike Bloomberg is on the sustainable bandwagon boasting: "Gotham Greens embraces New York's entrepreneurial tradition at its best and demonstrates that going green is a smart business strategy."
They currently only grow basil, red sails red leaf, Tropicana green leaf lettuce, and baby butterhead lettuce, but plan to grow substantially in size to accommodate more tasty eats.
To try a piece of the hydroponic revolution, click here.
Mandy Baca
As a food obsessed Miami native, Mandy found her true passion for writing while in Hospitality School; uninspired by the school's corporate sensibilities, she dreamt of a more creative route where food and art merged. She holds a masters degree in Italian Gastronomy & Tourism at the University of Gastronomic Sciences and works as the cheesemonger at Kork Wine & Cheese. Most days she can be found writing as she contributes to a variety of Miami publications. As a young writer, she hopes that her unique voice will gain an avid following and is on a personal mission to advance the interest in food culture nationally.