Giveaway – Made With Love – Meals on Wheels Family Cookbook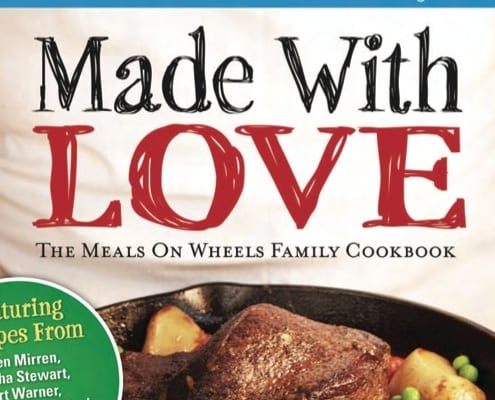 In collaboration with Meals on Wheels, we are giving away two copies of the celebrity filled cookbook Made with Love – The Meals on Wheels Family Cookbook.
By Kalle Bergman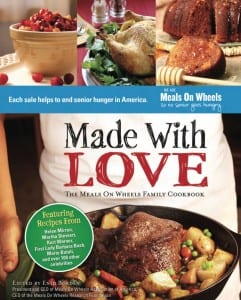 Meals On Wheels Association of America is the oldest and largest national organization of its kind. Over 100 celebrities have come together in Made With Love: The Meals On Wheels Family Cookbook to help the organization's fight to end senior hunger in America.
Made With Love includes recipes from the tables of well-known actors, chefs, athletes, writers, and other celebrities. Celebrating the importance of families coming together to help others in need, the cookbook also includes personal stories about the contributors' favorite family meals. Contributors include Paula Deen, Helen Mirren, former First Lady Barbara Bush, Mario Batali, Martha Stewart, Kurt Warner, Dr. Maya Angelou, Joan Rivers, Patti LaBelle, Cokie Roberts, Al Roker, Judi Dench, and many more. Oh, and a certain Honest Cooking Editor shared his secret Swedish meatballs recipe.
We are very happy and honored to be able to support this lovely initiative, and together with Meals on Wheels – we're giving away 2 copies of the book. How to enter? Simple, just follow the instructions below – and you're in!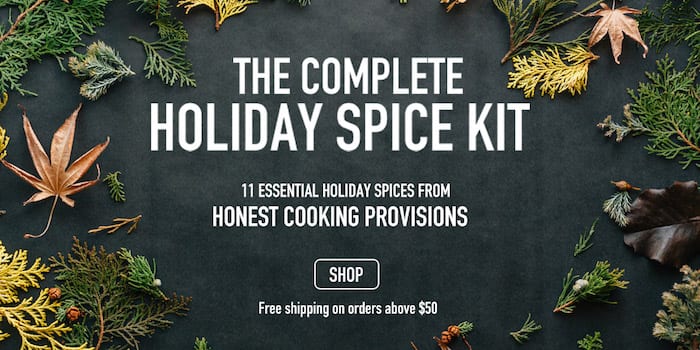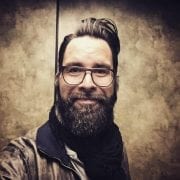 Kalle Bergman
Kalle Bergman is a food writer and media entrepreneur who is the founder of Honest Cooking. As a food writer, his writing has been regularly featured in publications like Gourmet, Los Angeles Times, Huffington Post and Serious Eats. He is obsessed with simple food, more often than not from his native Scandinavia.