Georgetown Cupcake finds a Home in New York City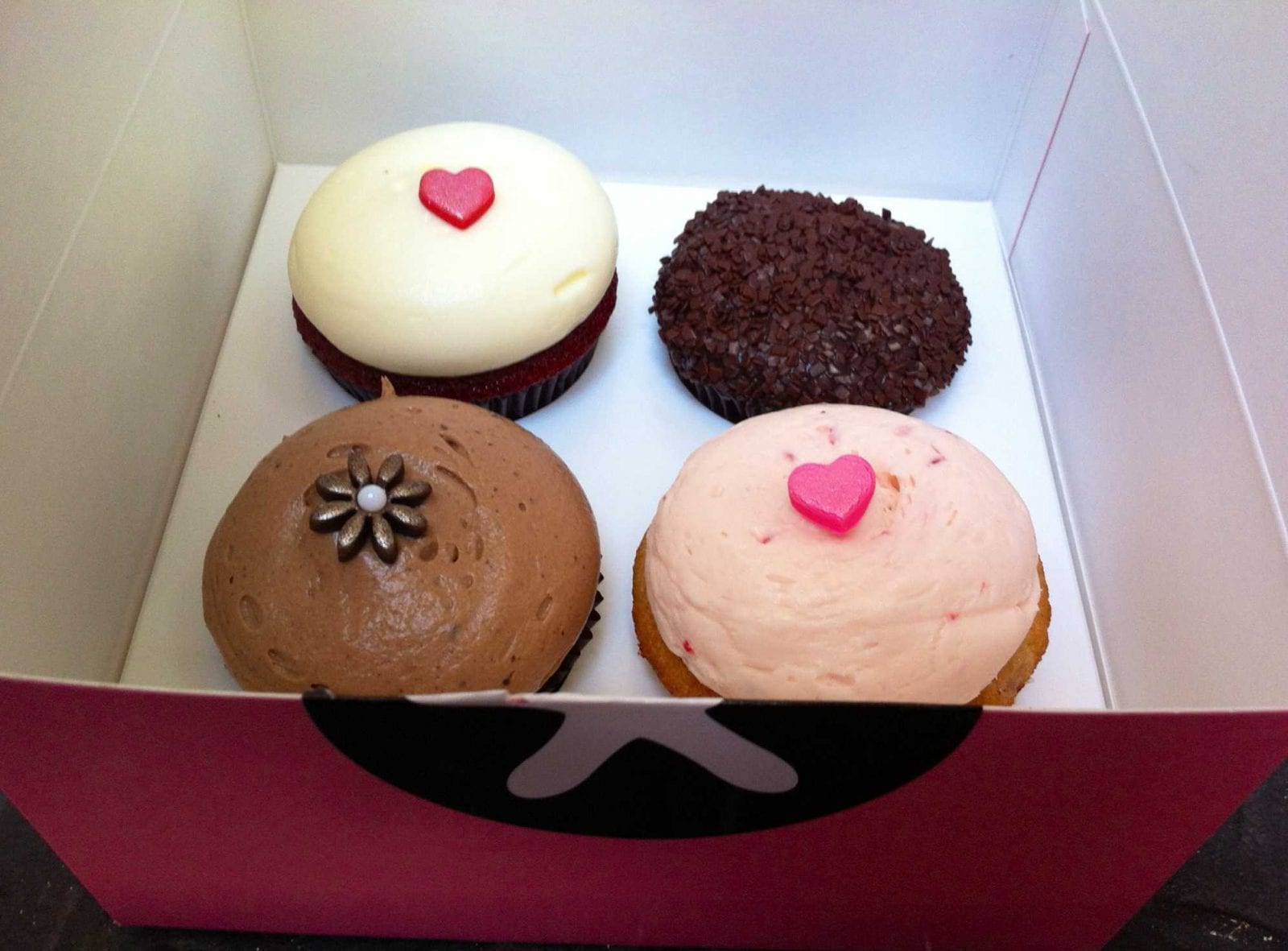 Nanette McLain checks out the New York outpost of the Washington D.C. cupcakery Georgetown Cupcake.
By Nanette McLain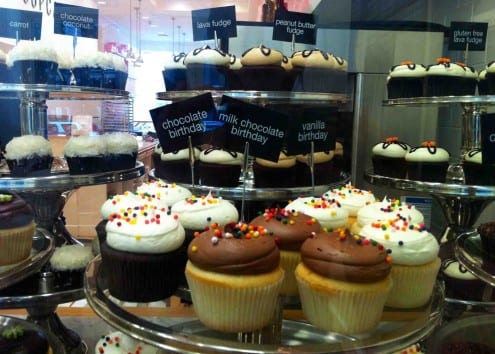 In New York City it is probable that taking a right turn, a left turn or wandering down a side street will reveal a new bakery or more fittingly cupcakery which was only a few months earlier a corner bodega.  From personal and what I would consider thorough research, which includes multiple cupcake tastings, there are at least thirty noteworthy bakeries to be enjoyed from Hell's Kitchen all the way to Chinatown.  Having tried each of these bakeries and co-authoring a book all about cupcakes, it becomes a challenging task to find something special about a new cupcake bakery, but after wandering the New York City streets of SoHo and finding Georgetown Cupcake I was ready to step up to the challenge.  The fact that Georgetown Cupcake, originally from Washington, DC, is owned and operated by two sisters, made it more appealing having two sisters myself who were my co-authors of a book about cupcakes.
The inside of the SoHo location for Georgetown Cupcake has pristine white walls, chairs and tables.  There are pink accent pieces, including a wall stacked high with pink boxes ready to be filled with cupcakes.  Behind the glass display are tiered cupcake stands, and all eighteen cupcakes on the Georgetown menu are elegantly displayed.  Each is meticulously frosted.  Some have sprinkles generously scattered on top.  Others have precisely designed fondant flowers resting on frosting.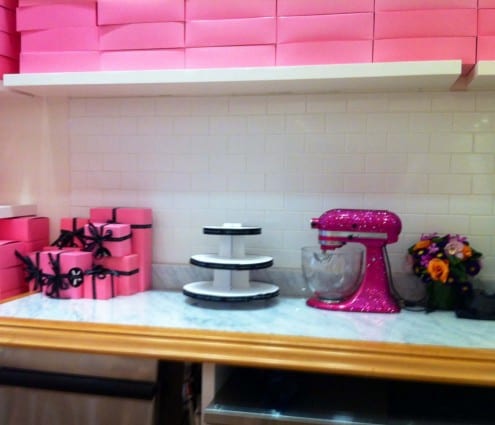 Peering through the glass display at the assorted cupcakes it is a monumental decision to choose just one from the eighteen options.  New to Georgetown Cupcake I decide four will aid me in making a well-informed decision on the something special of these cupcakes.  I settle first on the red velvet, always a top choice.  The Milk Chocolate Birthday cupcake and Vanilla Birthday cupcake are enticing, but I decide to take advantage of the variety – the strawberry cupcake and the marble brownie fudge. The Chocolate 2 cupcake and Chocolate 3 catch my eye.  I ask the Georgetown Cupcake staff how they differ.  Denser with sprinkles the polite staff respond of Chocolate 3.  Interested I include it with my top four.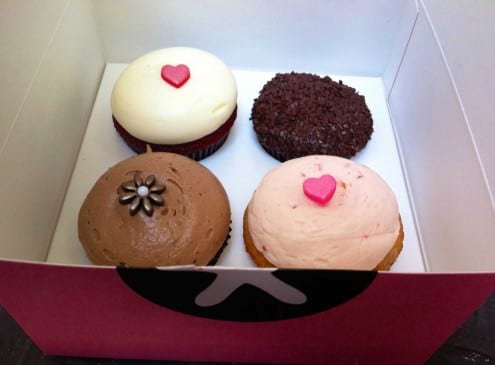 After the first bite, I know there is something special about Georgetown cupcakes.   Each is a standout, unique and very near perfection.  The cream cheese frosting that tops the red velvet cupcake can be enjoyed sans cupcake.  It is tangy and smooth, and there is no better word than silky to describe the frosting.  The strawberry cupcake with strawberry frosting is notable and guaranteed authentic with real pieces of fresh strawberry baked inside.  The marble brownie fudge cupcake is baked with cream cheese and chocolate brownie topped with fudge frosting.  It is more than a traditional cupcake but is more rightly a decadent dessert. Lastly the Chocolate 3 cupcake is remarkable because of the non-traditional ganache chocolate icing topped off with sprinkles.  It is not overly sweet but instead cocoa flavored.
My sampling of four remarkable cupcakes has secured a return trip to Georgetown Cupcake.  Each day there are 5 special cupcakes, an everyday menu as well as monthly seasonal flavors.  My math has never been stellar, but I foresee a cupcake commitment in my future.  Four cupcakes down and yet to try the basic vanilla and chocolate cupcake I see numerous trips to Georgetown Cupcake who is right at home in New York City.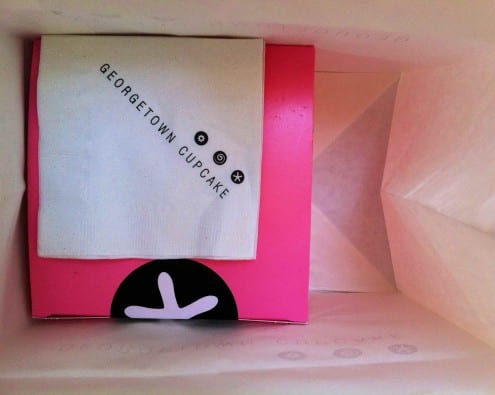 Georgetown Cupcake
111 Mercer Street
New York, NY 10012
Nanette McLain
Nanette's roots are in the Midwest, but seeking adventure she left in 2005 to explore New York City eventually making it her home. Her free time is dedicated to exploring the City and the food it offers. She has a passion for something sweet recently co-authoring the travel guidebook Sisters' Guide to NYC Cupcakes.