Cool off with this chocolatey indulgence.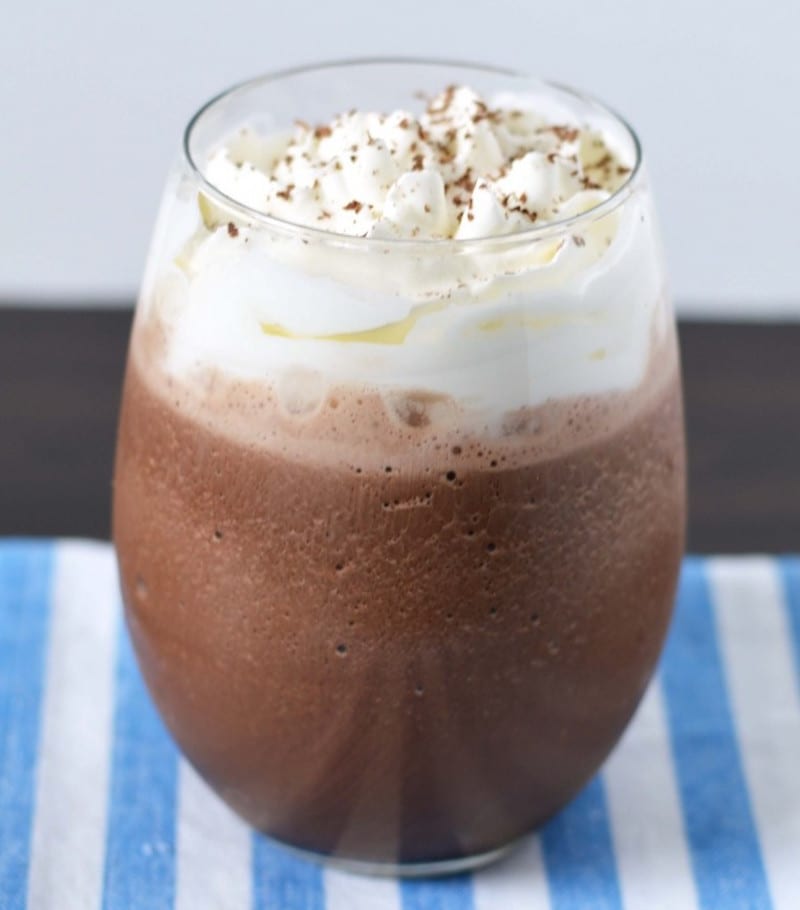 I couldn't help but ease into the work week with a yummy drink first. I'm not usually one for hot chocolate but add some ice and blend and it's just about the best thing I've ever put through a straw!
I have Serendipity mix in my cupboard but it's running low so I decided to play with some measurements and created my own. It's very close to both the coffee shop and Serendipity version. This could be bad!

Frozen Chocolate Shake
Cool off with this chocolatey indulgence.
Ingredients
⅓ cup sugar
¼ cup powdered milk
4 tbsp unsweetened cocoa powder
1 cup milk
2½ cups ice
Instructions
Blend all ingredients until smooth. Pour into two glasses and top with whipped cream and grated chocolate.