Currently, Florida Crystals operates over 190 thousand acers of land, consisting of 18 varieties of sugar cane, in which product innovation is at the core value in their success model due to standards of productivity, efficiency, and sustainability.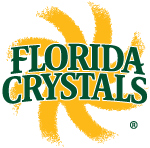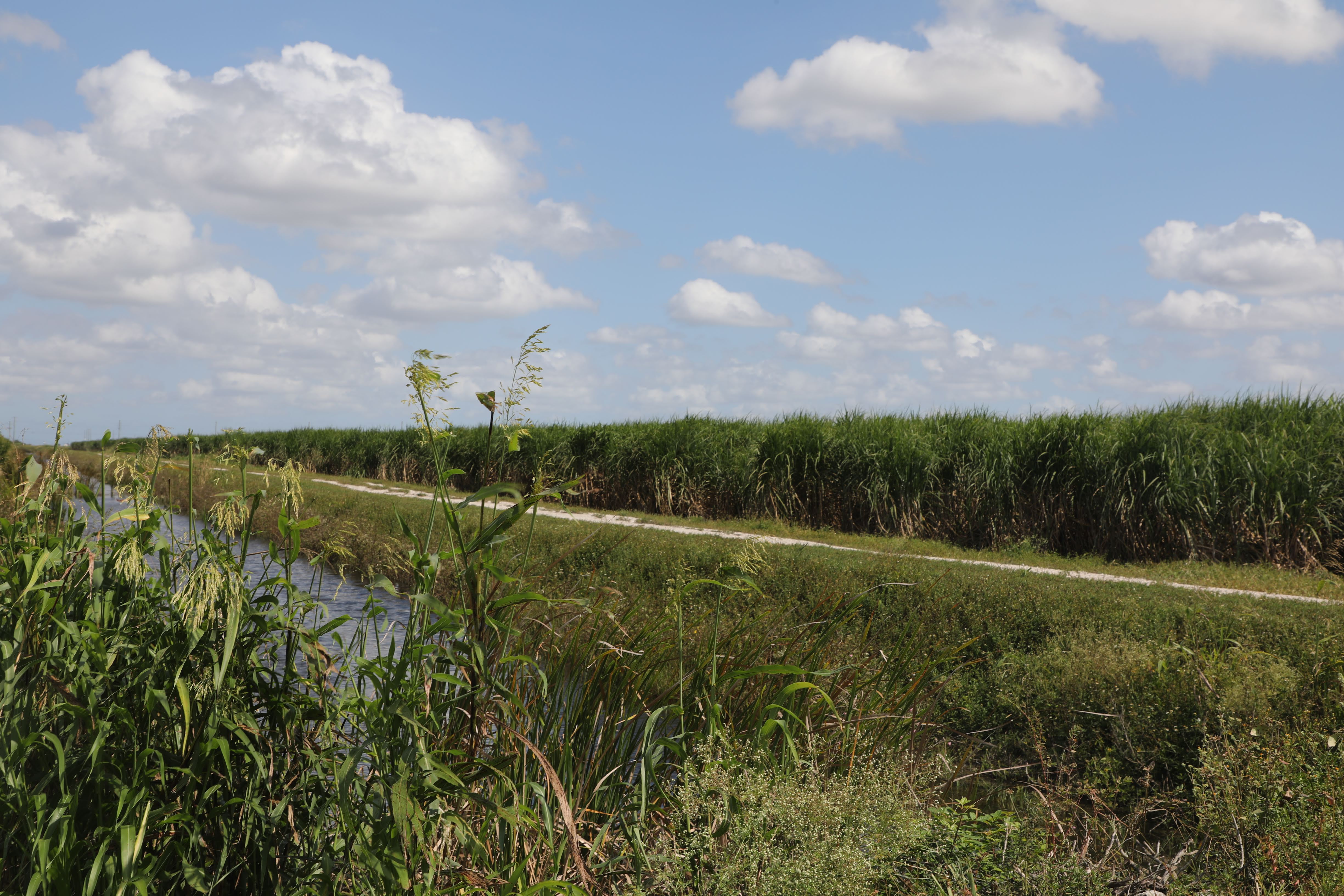 We put sugar in our coffees, teas, and cakes, but what are we putting in our bodies? Is it safe? Is it healthy? Is it over processed? Florida Crystals makes sure that their consumers receive only their best products. They continue to raise their standards through innovation as they are the only USDA organic USA Certified Sugar! Know what you are putting in your body, by choosing a product that decreases dependency on agrochemicals by using natural pest controls of owls to protect the sugar cane and is guiding our sugar from the fields to the table.
Simply sweet, from cane to crystal: Education 101
First, sugar cane is grown then harvested and taken to the mill.  At the mill, the juice is then extracted from the sugar cane, from the juice the sugar is taken out and at this point, it is crystallized into production: known as Raw Sugar. The raw sugar is then taken from the mill to the refinery, where it is filtered and processed to collect the crystals for consumption. Lastly, the sugar is taken from the refinery to the packaging and distribution center, where is it packaged to be delivered to your home or local store.
What is sugar cane you may ask?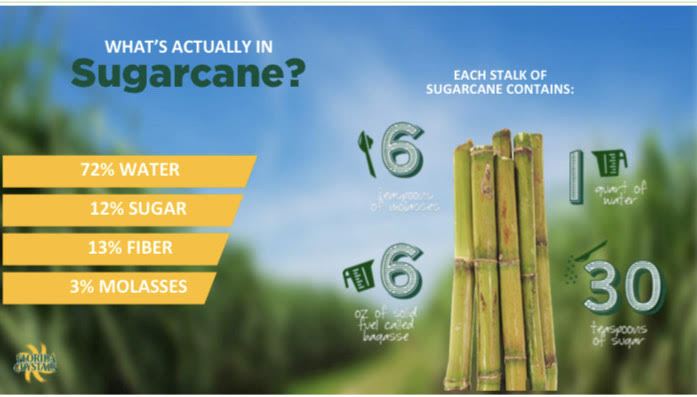 Florida crystal provides an "almost zero waste" process system as a result making the 6 million tons of sugar cane harvested in 6 months, self-sustainable. The water removed from the sugar cane is recycled back into the process of water needed in the facility. The 13% fiber, also known as Bagasse, is used to make disposable plates made from the eco-friendly sugarcane called Tellus, sold on Amazon. Likewise, the fiber is reproduced by burning it into energy and utilizing the ashes as fertilizer for the crops. Lastly, the 3% Molasses is sold to farmers for animal feed locally or reproduced into brown sugar.
The behind-the-scenes tour of the Florida Crystals facilities allowed me to personally see how the only organic sugar grown in the U.S. is raised and harvested.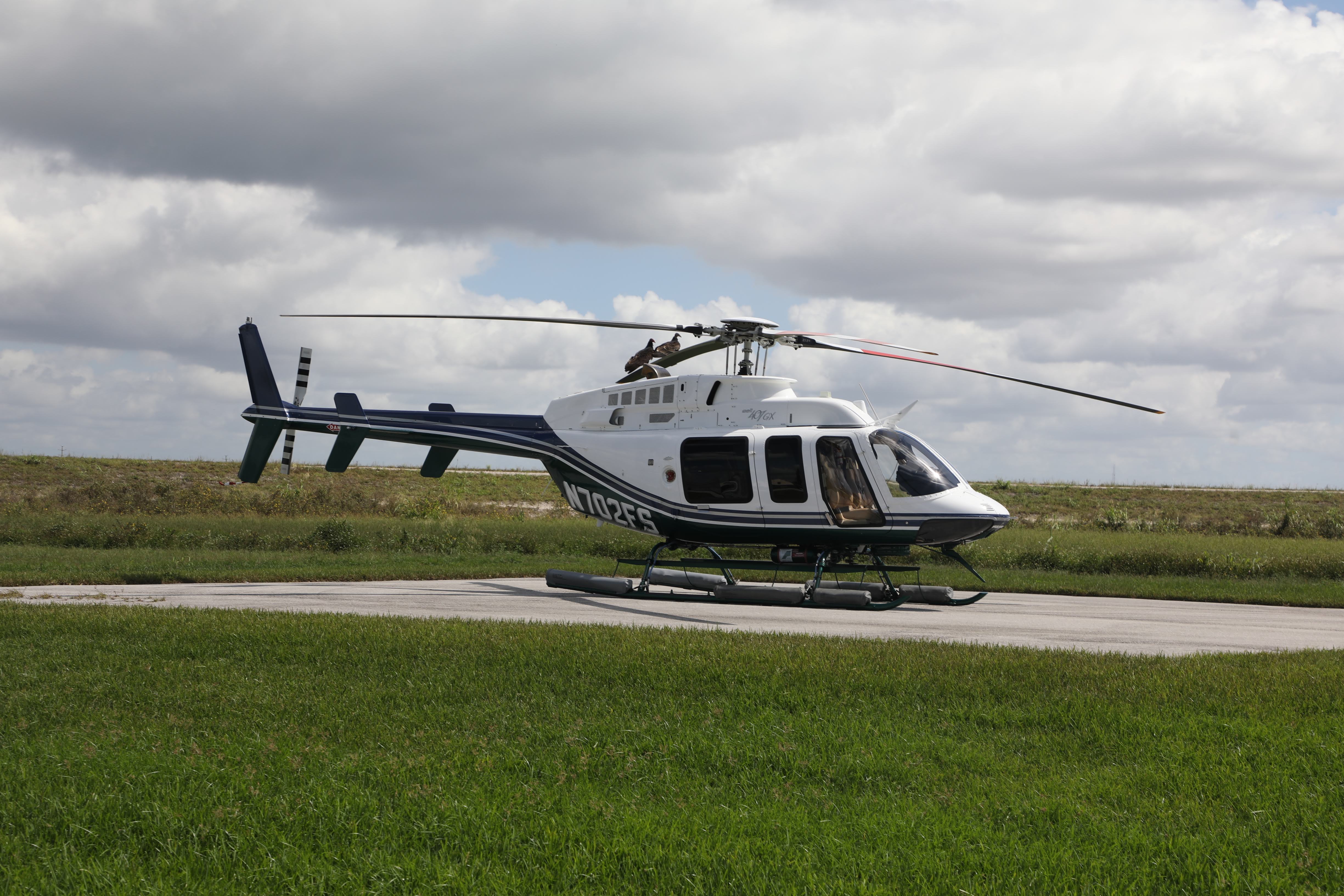 While learning about how Florida Crystals Corporation went from a small operation to an industry leader in quality, technology, and sustainability. They continuously look for the next edge to continue improving their product such as the drones that are used on the farms to crop monitor via remote sensing satellite that can pin-point and address problems in the field, GPS auto-guided equipment, and even I got to see sugarcane fields from new heights via ASR helicopter!
The next time you are walking down your local supermarket aisles, remember, the truth is sweet like Florida Crystals sugar, with standards of productivity, efficiency, and sustainability!
Facebook: Facebook.com/FloridaCrystals
Twitter: @FloridaCrystals
Instagram: @FloridaCrystalsSugar
FUN FACTS: In the US sugar cane only comes from the states of Florida, Texas, and Louisiana.
West Palm Beach Travel Tips
Tapas style dinner at Avocado Grill, complete with locally-sourced, hand-selected ingredients that benefits both guests and the local environments.
@avocadogrill / Facebook: @avocadogrillwpb
Dinner at The Regional and Public House, a contemporary bistro showcasing New American cuisine with Southern-inspired twists & craft cocktails and Immersive tasting experience of desserts featuring Florida Crystals
Instagram: @eat_regional / Facebook: @eatregional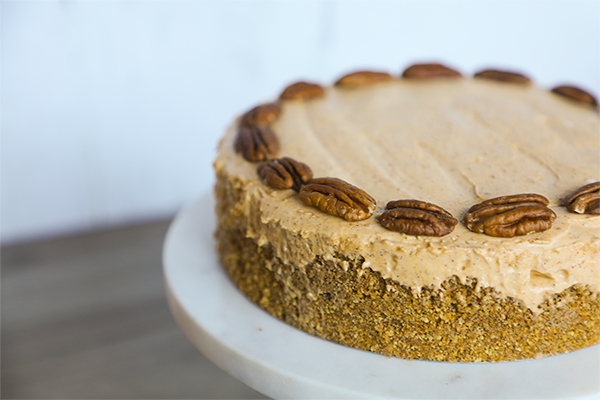 No-Bake Pumpkin Cheesecake
Prep Time 25 minutes, plus minimum 4 hours refrigeration before serving
Recipe Type:
Cupcakes & Cakes
Ingredients
Cinnamon Graham Cracker Crust
¾ cup graham cracker crumbs
2 tablespoons Florida Crystals® Organic Brown Raw Cane Sugar
1 teaspoon ground cinnamon
3 tablespoons melted butter
Cheesecake Filling
1 cup heavy cream, divided
1 packet (.25 oz.) unflavored gelatin
1 cup Florida Crystals® Organic Brown Raw Cane Sugar, packed, divided
16 ounces (1lb.) cream cheese, softened
1 cup 100% pure pumpkin
2 teaspoons vanilla extract
2 teaspoons ground ginger
1 teaspoon ground cinnamon
⅛ teaspoon ground nutmeg
¼ teaspoon ground cloves
⅛ teaspoon ground allspice
Cinnamon Whipped Cream Topping
1 cup Heavy Cream
2 tablespoons Florida Crystals Organic Powdered Sugar
½ teaspoon ground cinnamon
Instructions
In a small pot or microwaveable dish, heat ½ cup of the heavy cream just to the boiling point. In small bowl, whisk 1 tablespoon sugar and gelatin together then whisk that mixture into hot cream until gelatin dissolves. Stir in reserved ½ cup cream and set aside to cool to room temperature. In a medium bowl, mix graham cracker crumbs, sugar and melted butter together until well blended. Press crumb mixture into bottom and up the sides of an 8-inch springform pan and set aside.
In mixing bowl, beat cream cheese until whipped. Add remaining sugar and beat until creamy. Beat in pumpkin, vanilla, and spices and beat on medium-high speed for 1 minute until whipped and smooth, scraping down sides of the bowl as needed. Stir in gelatin mixture.
Pour filling into prepared crust and smooth top with an offset spatula. Cover the cheesecake tightly with plastic wrap and chill a minimum of 4 hours until set.
To serve: Whip heavy cream until soft peaks form. Beat in Florida Crystals Organic Powdered Sugar and cinnamon until stiff. Do not overbeat. Use an offset spatula to spread over the top of the Pumpkin Cheesecake or use a piping bag and fluted tip of choice to decorate. Chill until ready to serve.
Chef's Tip- 24 hours is the ideal amount of time to chill the filling to completely set. To unmold, run a hot knife around the inside edge of the pan; then, gently release the springform pan from the cheesecake, Transfer cheesecake to a serving plate.