Things you Must Try at Frisco's BBQ Challenge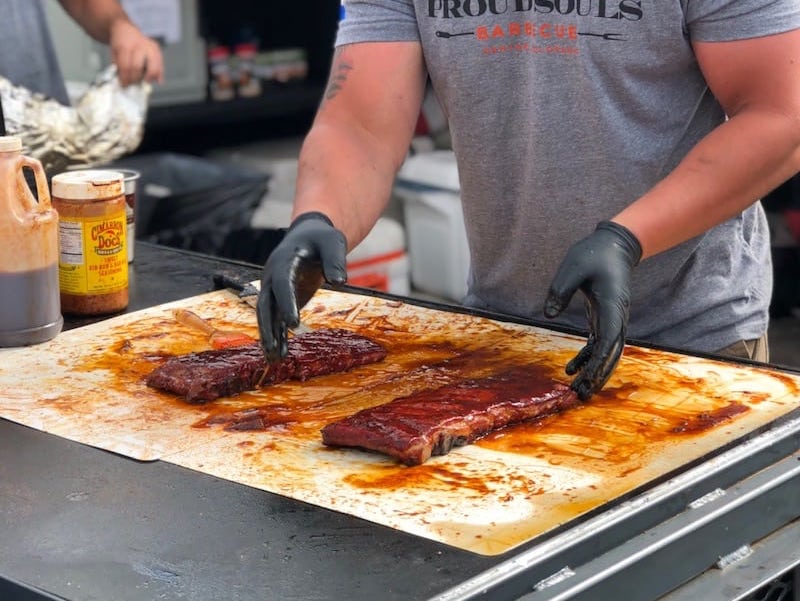 Every June on Father's Day weekend, Frisco closes its Main Street to cars and lines the pavement with over 70 of the best local-and-beyond barbecue masters. The 2019 Colorado BBQ Challenge will be no different. Pair great BBQ with live music, competitions, pig races, chef demos, and refreshing drinks and you are set for an ideal summer weekend in the mountains. This Kansas City Barbeque Society-sanctioned event is authentic, not ticketed and has plenty of free samples. Here are the must-tries of the weekend.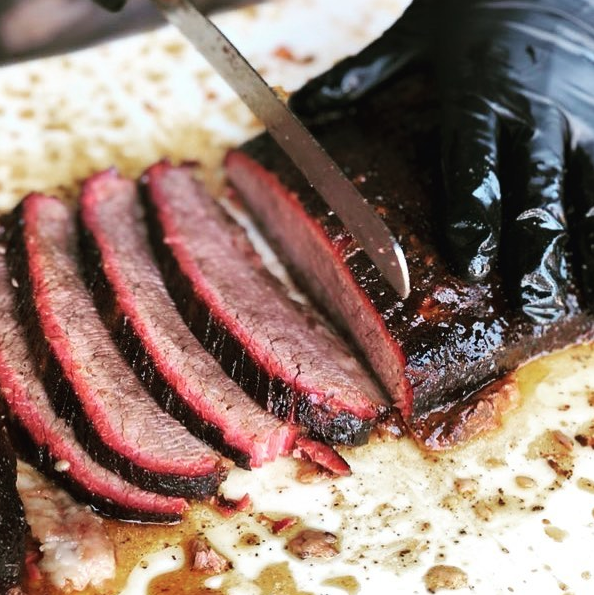 Image by Proud Souls
Brisket!
Admittedly, we aren't usually brisket fans. It's a difficult cut of meat to cook properly and we've had too many dry, tough briskets in our time. But! If you're going to eat brisket anywhere, Frisco's BBQ Challenge is the place to do it. Last year, we had some of the best brisket of our life in Frisco. There are many BBQ masters making great briskets all weekend, but one of our favorites is Proud Souls BBQ.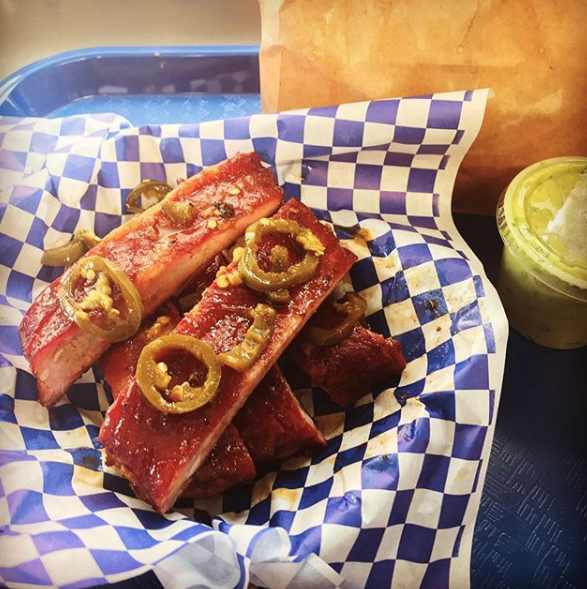 Image by Woodhill Small Batch BBQ
Try the Shameful Ribs from Woodhill Small Batch BBQ
A family operation that wouldn't happen without the help of their kids, Keith and Jodi are the proud owners of Woodhill Small Batch BBQ. With over 15 year in the BBQ competition world, Keith knows how to make some stellar ribs. His shameful ribs are perfectly smoked and served with jalapeños. They're a must-try for sure!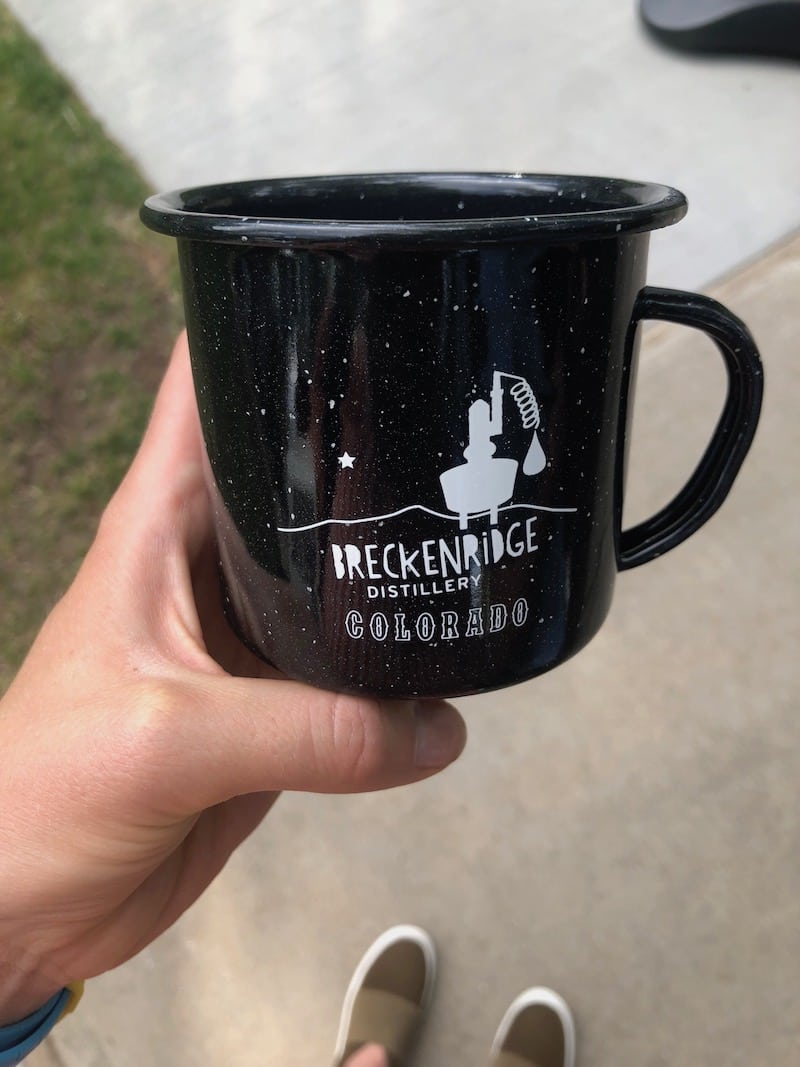 Go On the Breckenridge Whiskey Tour
Every year, Breckenridge Distillery hosts a delicious tour, all about unlocking the secrets of some delicious behind the scenes BBQ. Get a taste of some of the competitors best bites that are no available for sale and learn great techniques, all while drinking local whiskey. It's a great time to meet other BBQ-lovers too.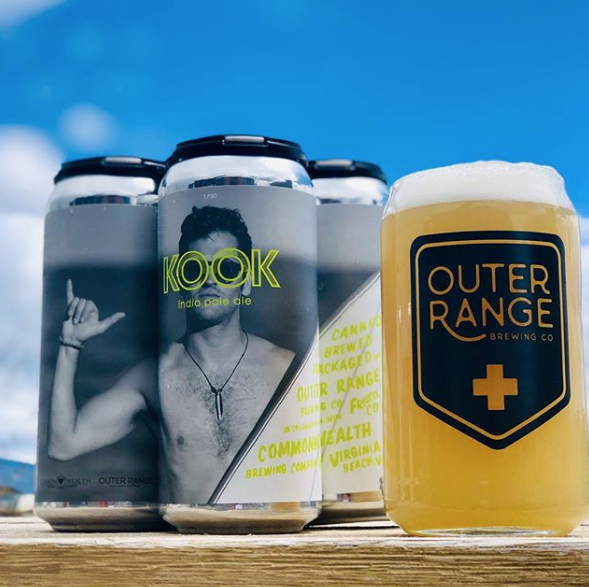 Image by Outer Range
Cheers with Outer Range Beer
With their funky cans and delicious beer, Outer Range Brewing Co. will have a tent setup during the festival so you can have some great beer with your barbeque. Once main street has quieted down for the evening, be sure to head up the road to the Outer Range taproom for a great end to the day.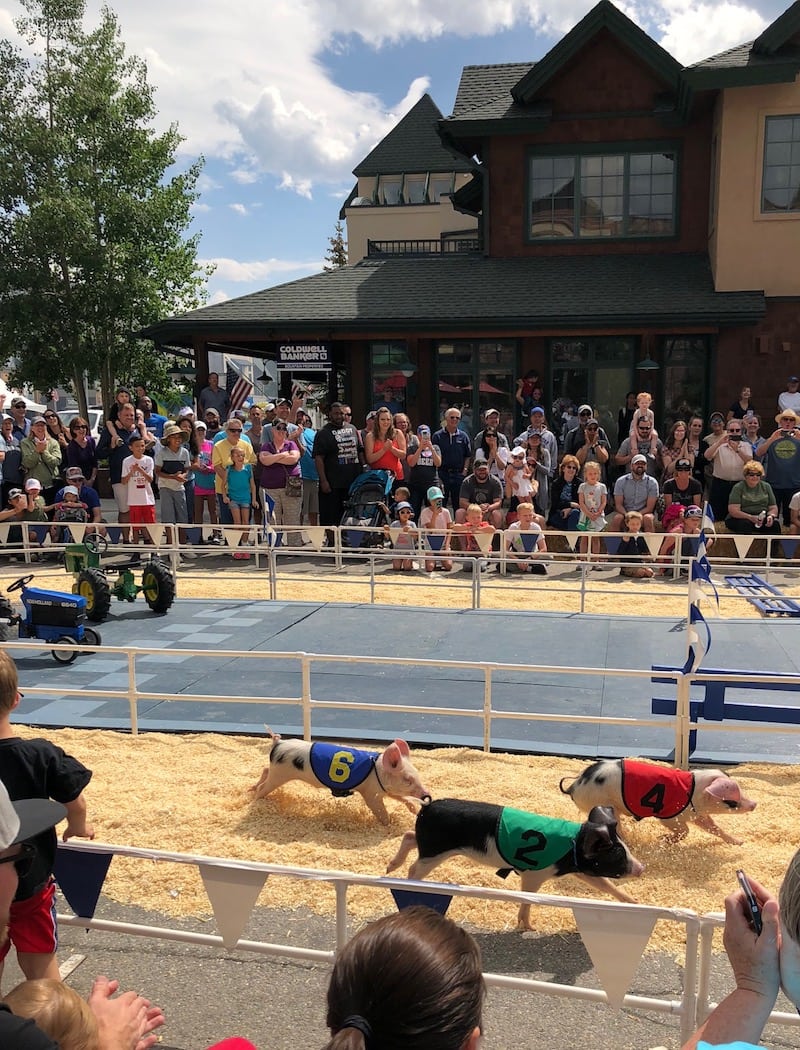 Try more than just BBQ!
While you can nosh on a variety of traditional fare—including pork, ribs, chicken, brisket and barbeque sauces—there's more than just meat. Keep an eye out for fun desserts, drinks and more.
If you like to get a run in before you eat, be sure to sign up for the Bacon Burner 6k on Saturday, June 15. The 3.8 mile run takes place on a paved recreational trail and features a bacon aid station and stunning views of Dillon Reservoir and the surrounding peaks.
A highlight of the weekend for us last year was for sure the piglet races. Little oinkers race on a small track (bets encouraged), and the winning piggie receives an Oreo cookie. It's a great activity to take in when you need a meat break.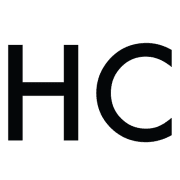 Honest Cooking
The Honest Cooking editorial team handpicks inspiring culinary stories to share with you that we think are beautiful. As an international online culinary magazine with the ambition to truly change the face of online food media we hope to create an inspiring place for serious culinary debate, salivating recipes, interesting food news and international food-fun.