Food Hopping in Buenos Aires, FUUDIS Style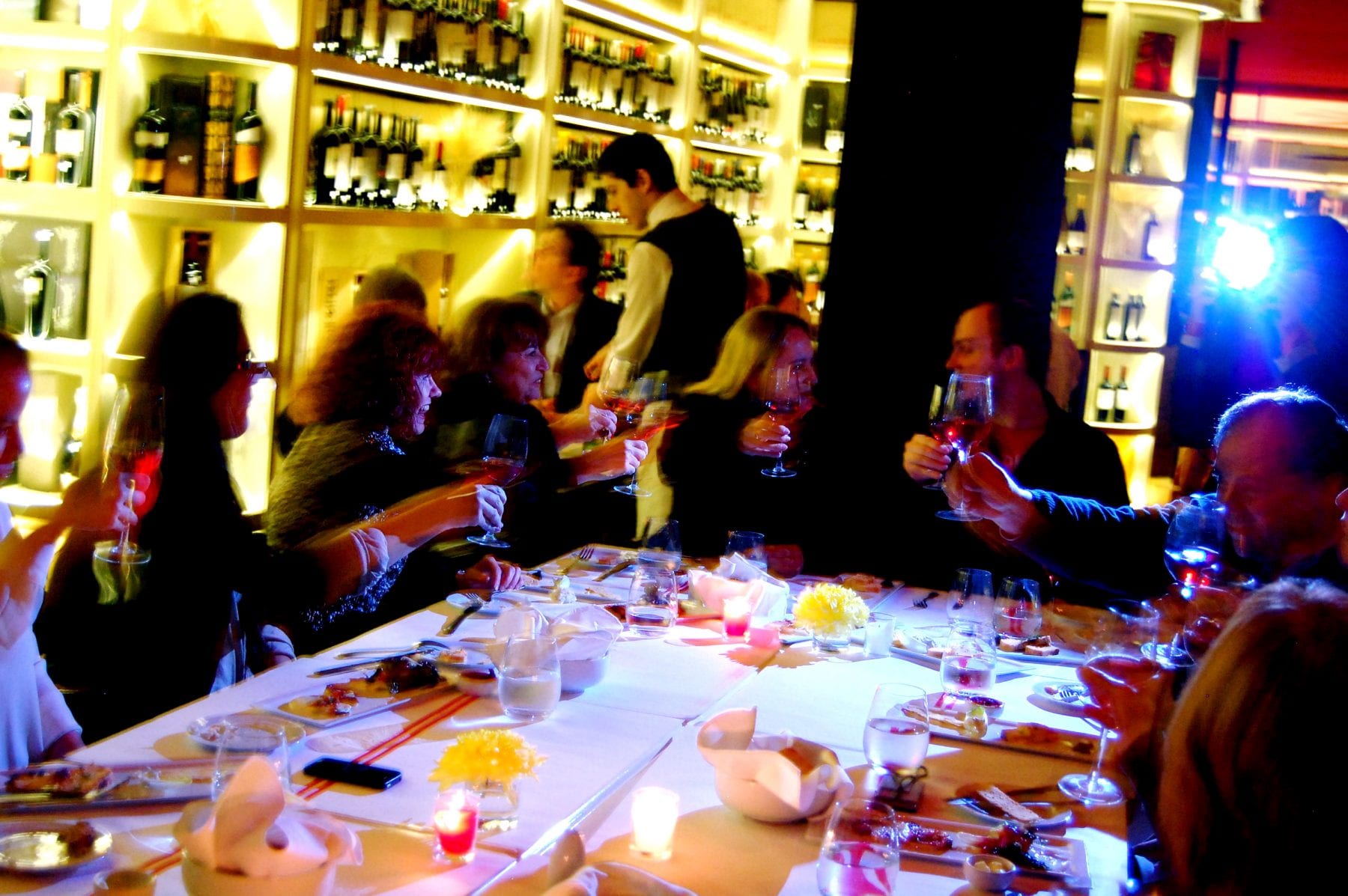 A tour where foodies can be FUUDIS in a totally new and tasty way.
By Allie Lazar
A new concept in culinary tourism, FUUDIS gourmet tours are sweeping into some of Buenos Aires' best restaurants. For just 40 minutes in each restaurant, food lovers can sample each course in a different BA eating hub for the ultimate food experience. Ideal for tourists, locals and all those in between, this unique dining tour was created for the ultimate food lover, combining delicious food, carefully selected wines, awesome restaurants and fabulous company.
Founded by Argentina native Marina Ponzi and Australian born Anne Reynolds, not only are these talented entrepreneurs gracious hosts, but they are both experts reigning over the BA culinary world and know what's up when it comes to a special gastronomical experience.
I got the chance to tag along on their infamous San Telmo tour, visiting three great restaurants in this historic barrio. Not knowing what to expect, only that food and wine would be involved, I received an e-mail from the FUUDIS team with their secret street intersection meeting point, "be there at 8:30pm SHARP." I approached the quiet cobblestone corner to a group of 25 other excited eaters coming from all different countries, the eclectic diverse mix included people from Mexico, United States, Ecuador, Brazil and Argentina. Once the whole band arrived, we were off to our first restaurant for appetizers. Known for their impressive wine selection, a crew of rising star sommeliers and tasty food, Aldo's (Moreno 372) makes for the ideal spot to start the food tour. Surrounded by wine bottles galore, we nestled in to start our gastro-induced journey. For a starter, we got down and dirty with provoleta (grilled cheese), a mixed salad, a salmon paté with blue cheese and endive — all served with wines from Bodega Atilio Avena. Unable to get too comfortable, once we finished the round of firsts, it was time to move along to the next restaurant for the main course.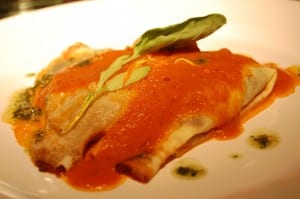 Just a few blocks away, we followed the FUUDIS leaders into the second spot. Upon entering, we were all instructed to swap up the seating arrangements – make sure not to sit next to the same person as the previous restaurant to meet new foodies. El Baqueano, known for their exotic meats, is a hidden spot that features unique menu items like ostrich, llama, pheasant, quail, boar and alligator. For our main course, the chef cooked up a special dish just for the FUUDIS group, a crepe filled with llama – South America's favorite other dark meat.
Right as we were finishing up our last sips of generously poured wine, it was time to hustle out the door to the third and final restaurant for dessert, El Histórico. Housed in a romantic colonial haven, we walked through the antique refurbished mansion to a private room in the back. Mixing up the seating assignments one last time, we were served a whipped-creamy tiramisu with coffee or tea to give one last sugar rush night cap.
A wonderful and social way to explore Buenos Aires' culinary scene, these gourmet tours range from neighborhood restaurant hops, to themed dinners to secret culinary-induced surprises.
Allie Lazar
Allie Lazar is a freelance eater based out of Buenos Aires, Argentina. An ex-vegetarian born and raised in Chicago, she managed to channel her unhealthy obsession for all things culinary into something a bit more socially acceptable: writing about food and wine. She's always hungry.