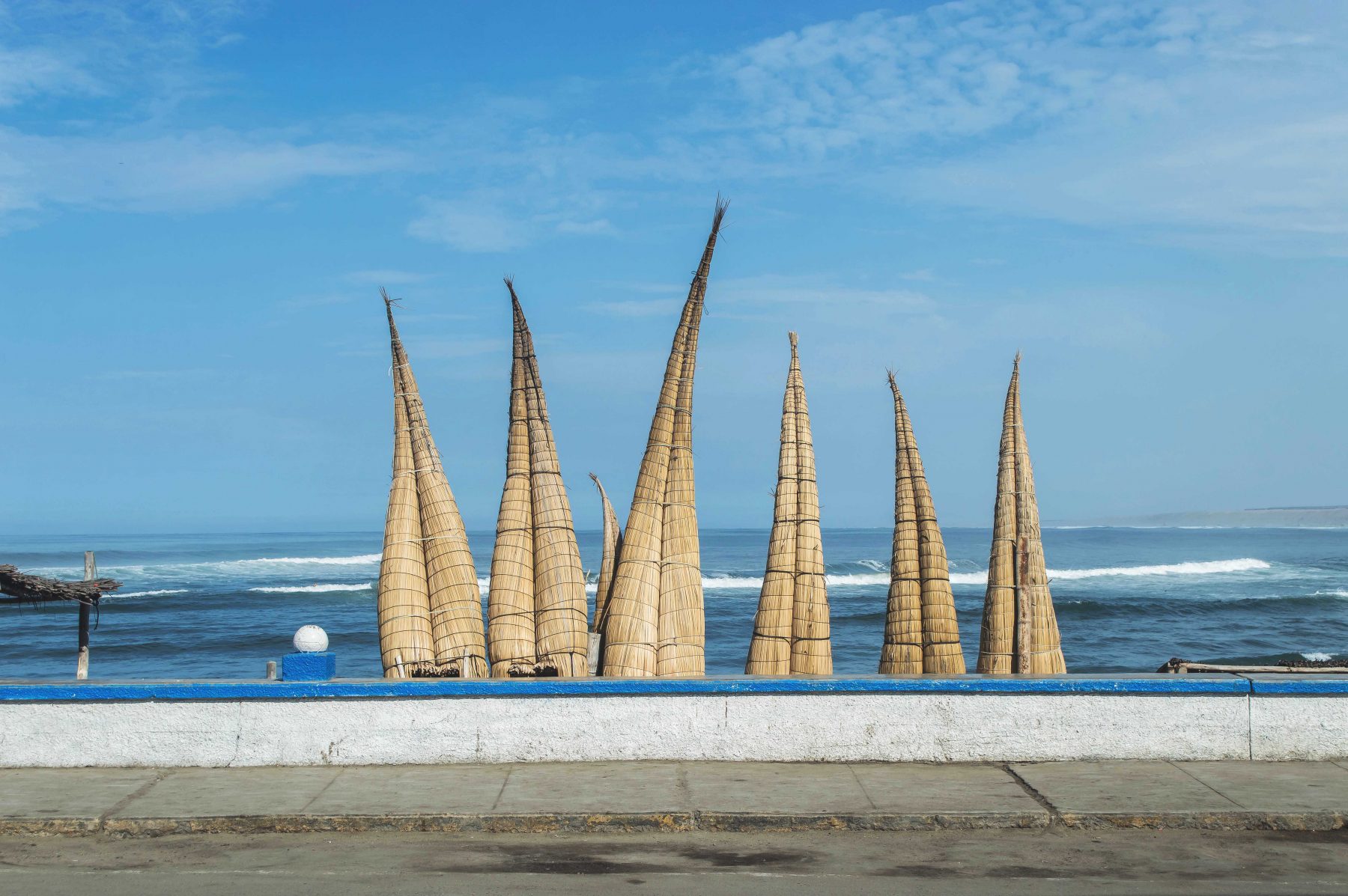 If you are looking for food, adventure or a perfect spot to surf, here is your guide to Huanchaco, Peru.
Less than half an hour from the chaotic and unremarkable city of Trujillo, in Peru's northwest corner, is the laid-back hamlet of Huanchaco – home to surfers, beach-goers and daydreamers that want to simply chill for a few days.
Ok, I must give snaps to the beautifully preserved colonial buildings that flank Trujillo's Plaza de Armas, but walk one block in any direction away from it, and you could be in any concrete-and-dust Latino city.
Huanchaco is the place to base yourself, even if you do need to head back to Trujillo bus station to keep on travelling. Unless, of course, you fly in. The airport is right by this lazy beach town that has just enough eateries, bars and other activities to keep you occupied before moving on to the next destination.
So how can you fill your days in Huanchaco? Keep scrolling to find out.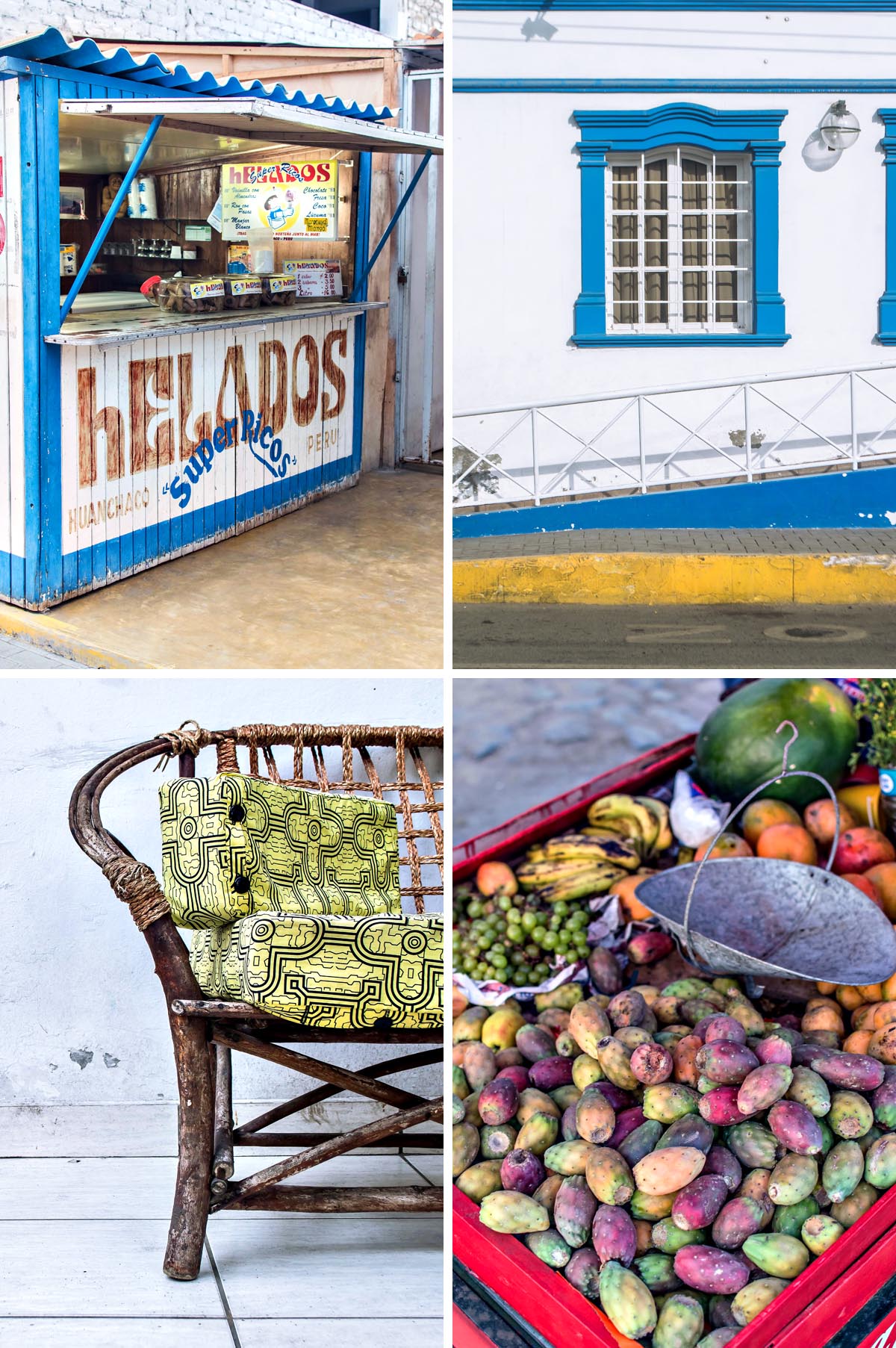 1. Check out the Malecón and hang by the oceanfront.
The main attraction here is the ocean. Or should I say – the surf – so if jumping onto a board and slicing through the waves gets you going, then this may already be on the agenda. Although, the dedicated surfer would also know that the world's longest left-hand wave isn't all that far away, up in Chicama.
If none of this matters or makes sense, there's always the Malecón – a paved walkway along the beach and seawall that's alive with walkers, people selling things, a couple of bars and upright stacks of caballitos de totora – one-man reed boats that have been used by fishermen for the past 3000 years.
It's the ideal place for a stroll, people watching and to catch those incredible sunsets. Or if you want to channel back to pre-Incan times, this is where fishermen stood up on their caballitos to ride their craft, and their catch, back to shore – or so the story goes.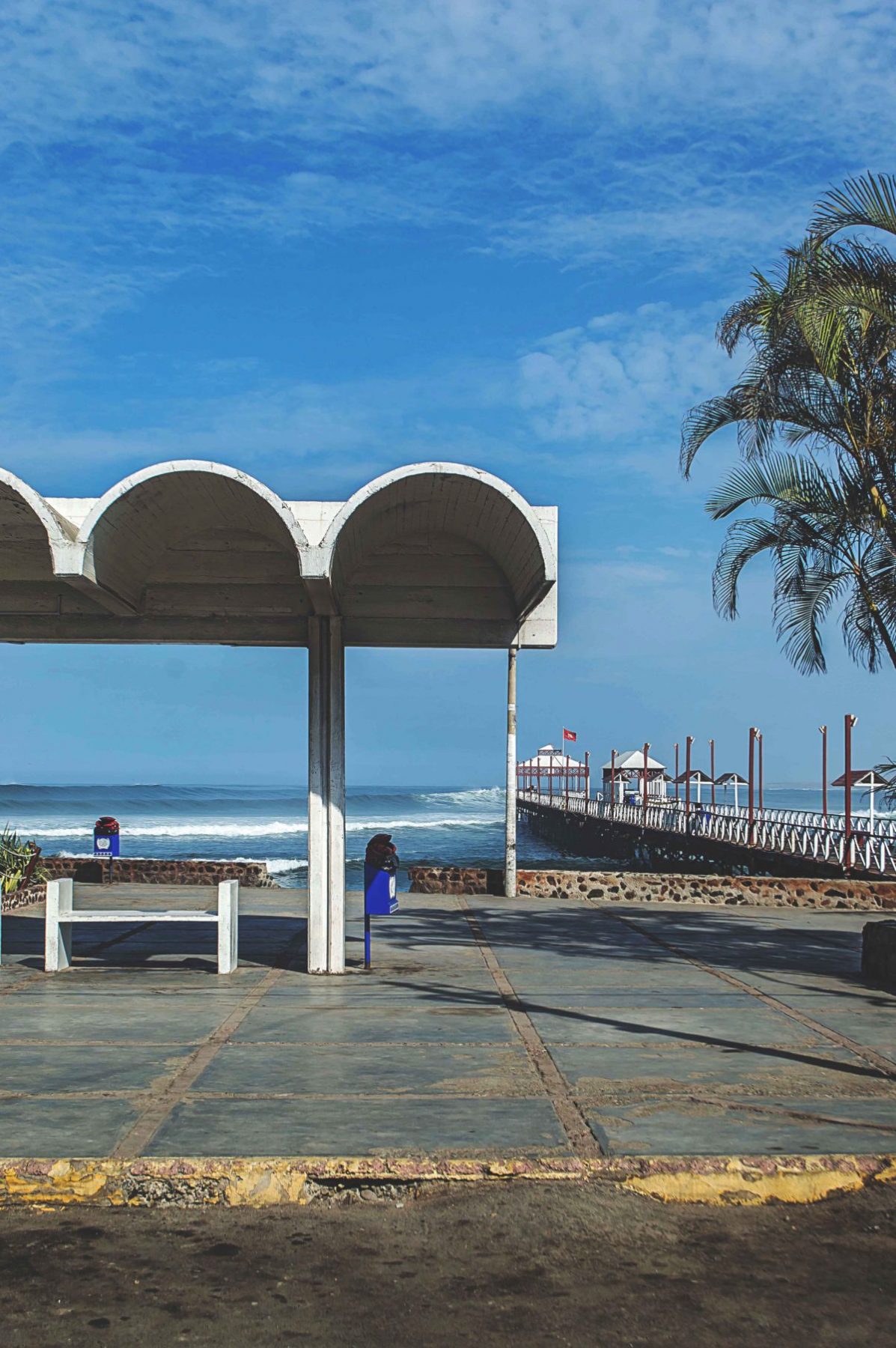 2. Eat.
Huanchaco may not be a gastronomic mecca, but for its size, it does have a decent choice of places to sink your teeth into. You can grab a hefty sandwich at a bakery, skewers of grilled meats from a street vendor or a seafood-centric almuerzo at one of the many restaurants along the main strip. You really needn't walk too far.
Need some suggestions?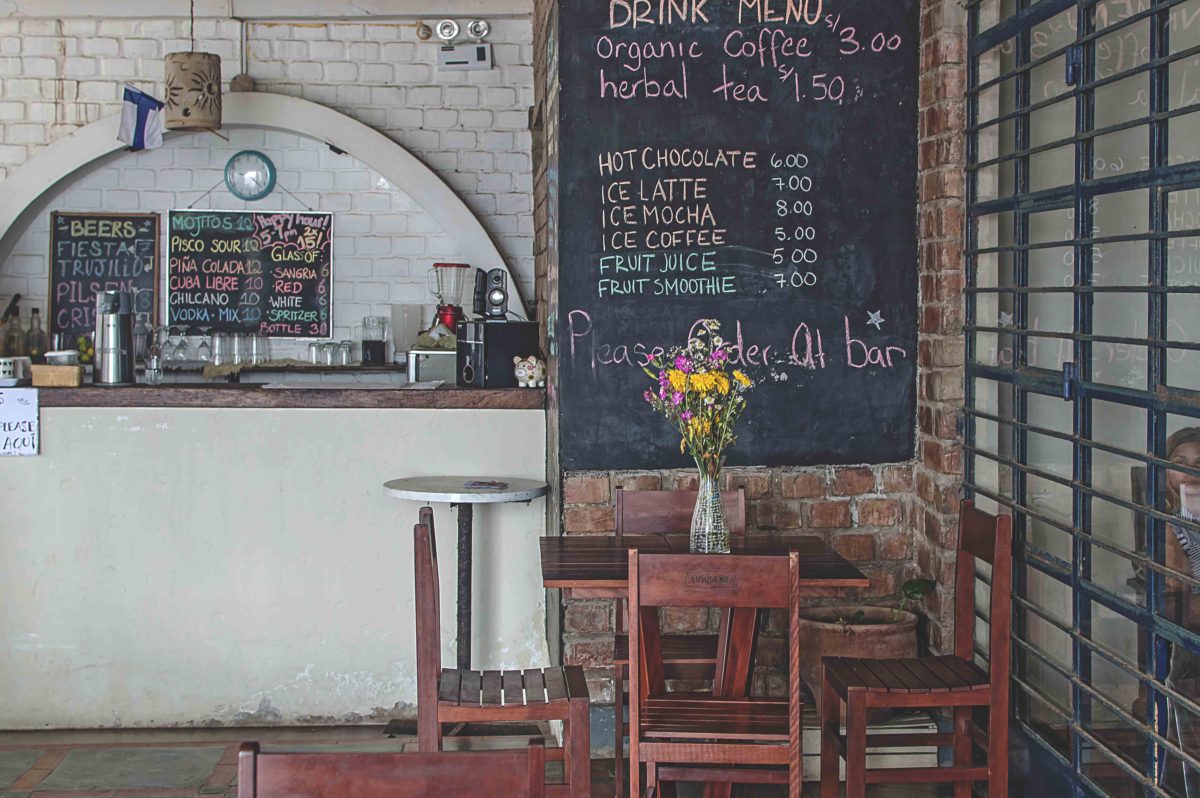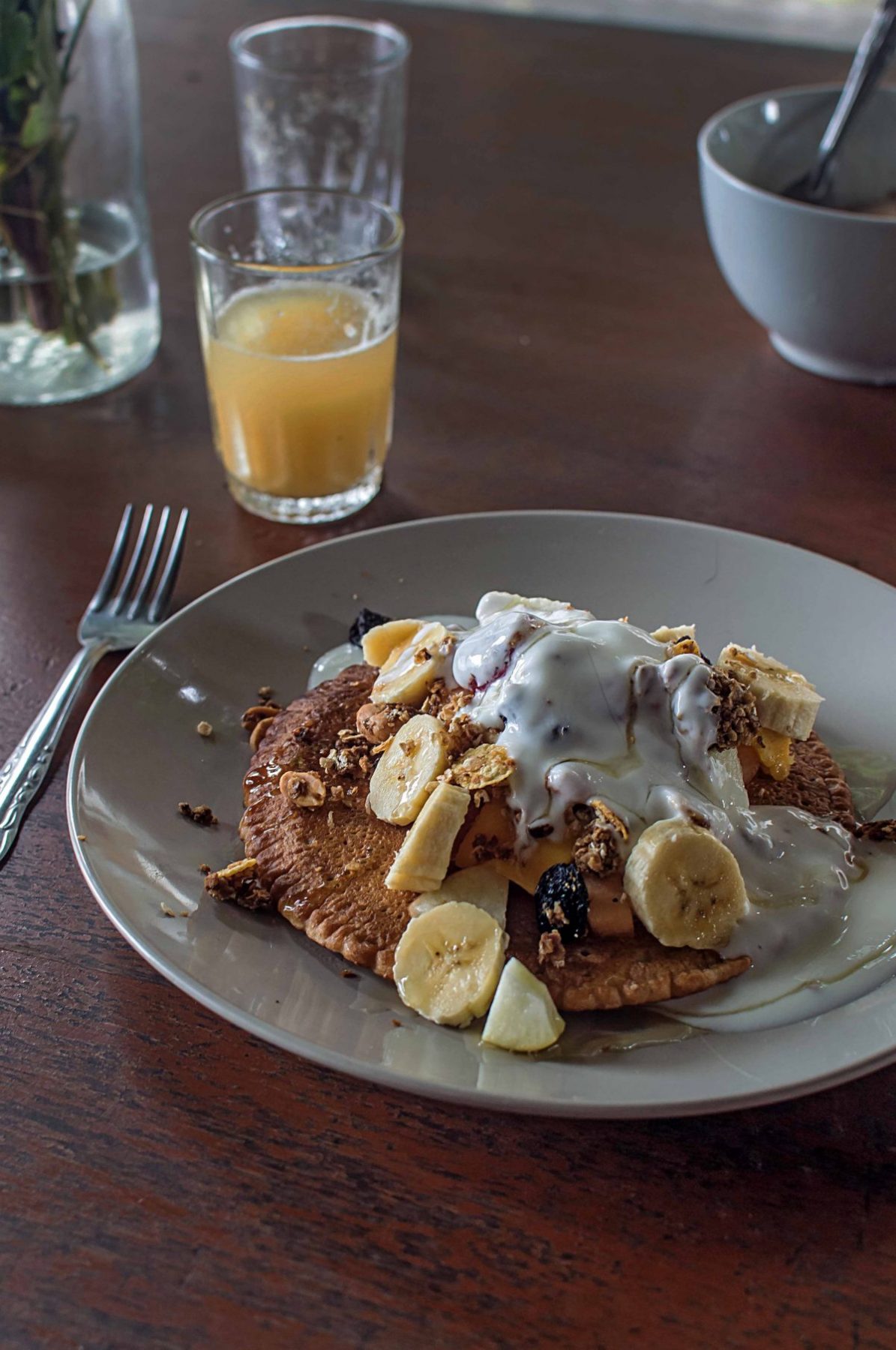 Anyone that's staying at the Surf Hostel Meri would already know of the decent breakfast they put on. Despite their late opening time, anyone's bound to find what they want from ten breakfast choices.
The pancake with fruit, yoghurt, granola and honey (12) sure hit the spot. Or maybe a full, cooked breakfast or porridge could get your day started?
Surf Hostel Meri, La Ribera 720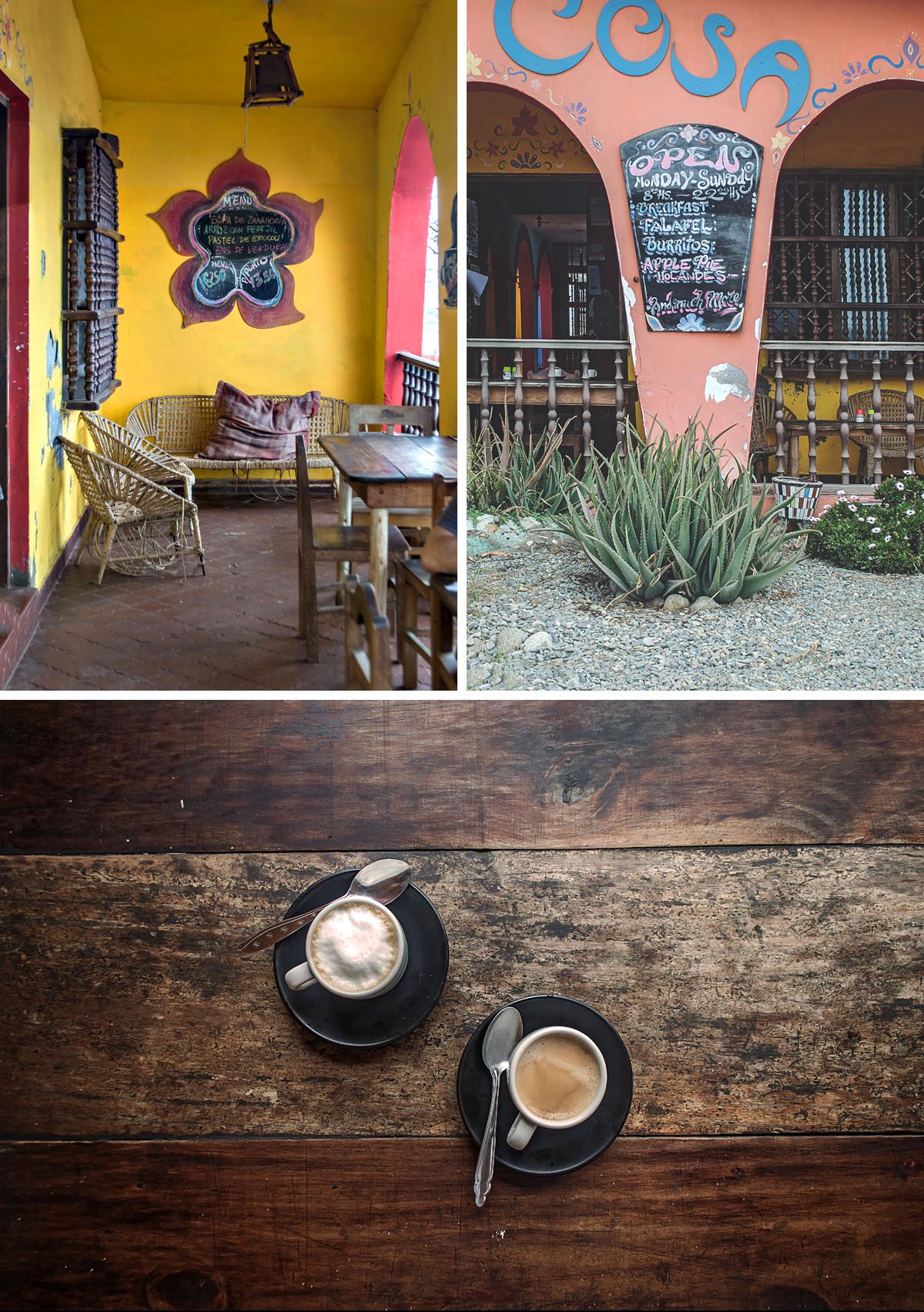 The internet told us that the best coffee in town could be found at Otra Cosa, and while we may not concur, it is an ok choice if you're not fuss-pots, like us.
Head on over for a full range of breakfast or lunch dishes, many of which are vegetarian friendly. Prices can be a little higher here than other joints about town.
Otra Cosa, Larco 921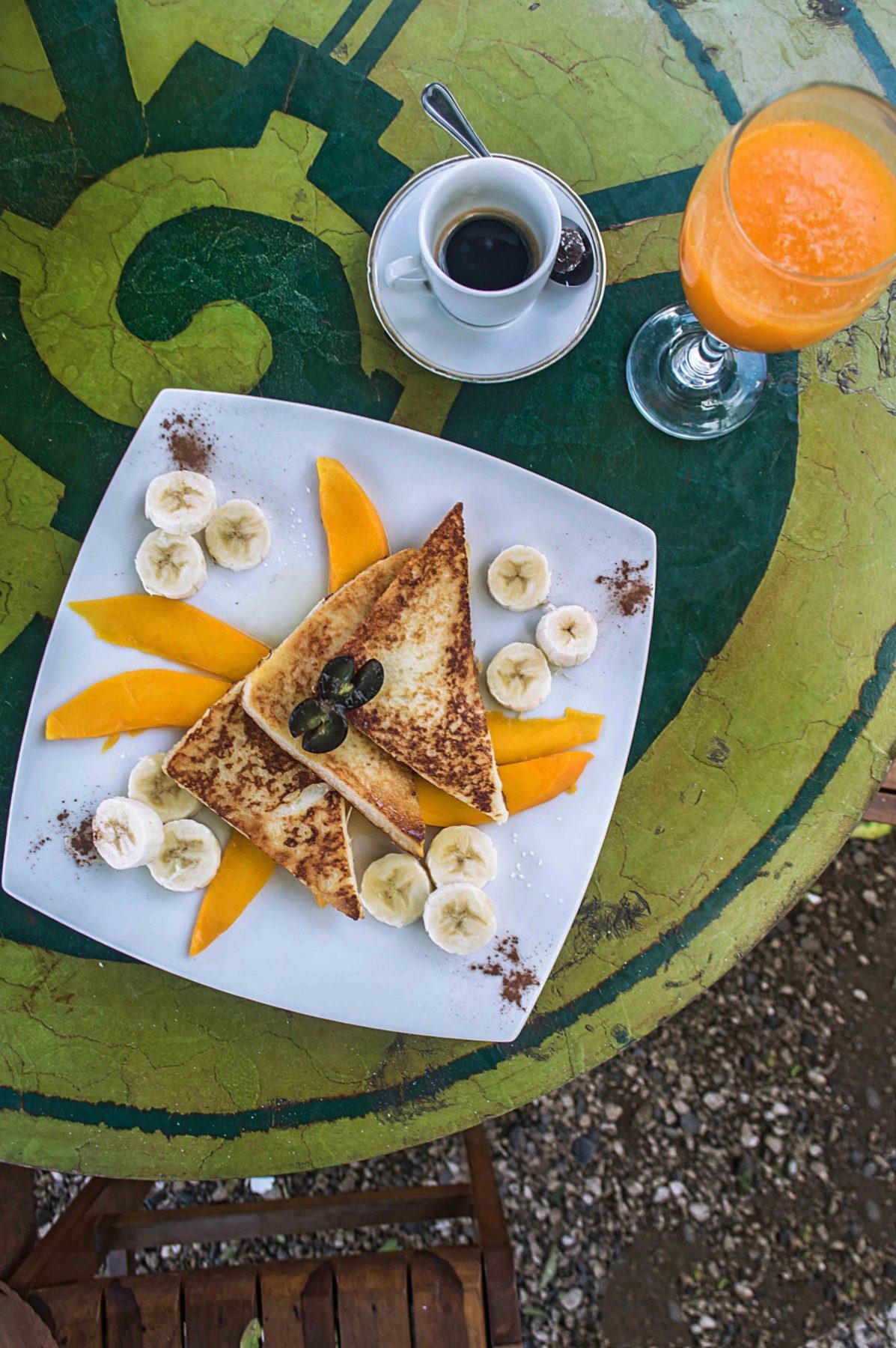 Another popular gringo hang-out is the relaxed and very friendly Chocolate Cafe. Desserts, sandwiches, salads, omelettes, breakfast dishes and plenty of options for pancake lovers. Vegetarians are looked after here, as well.
Chocolate Cafe, La Ribera 752a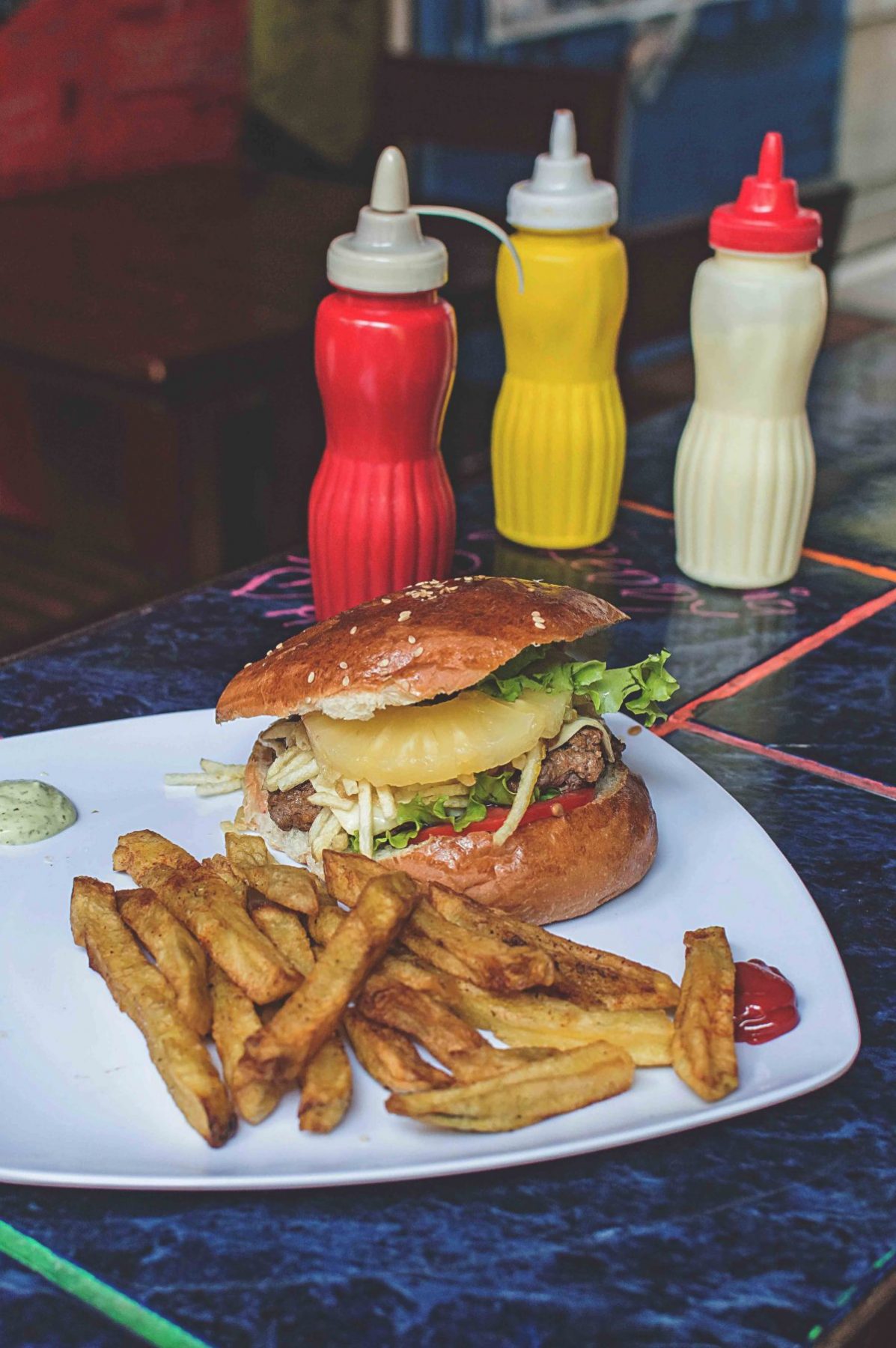 Take a seat and read the messages scribbled on the walls at Surfer Burger and you quickly learn how incredible the burgers are meant to be. The menu even says they have the best in the country.
Trust us to turn up on a day they didn't perform so well because, well, our world wasn't rocked nor ever-so-slightly shaken. The meat patty had some good flavour, as did the flaccid fries, but that bread crumbled the moment you tried to pick it up and overall, well, we kinda wanted what everyone else was raving about.
Surfer Burger, La Ribera 746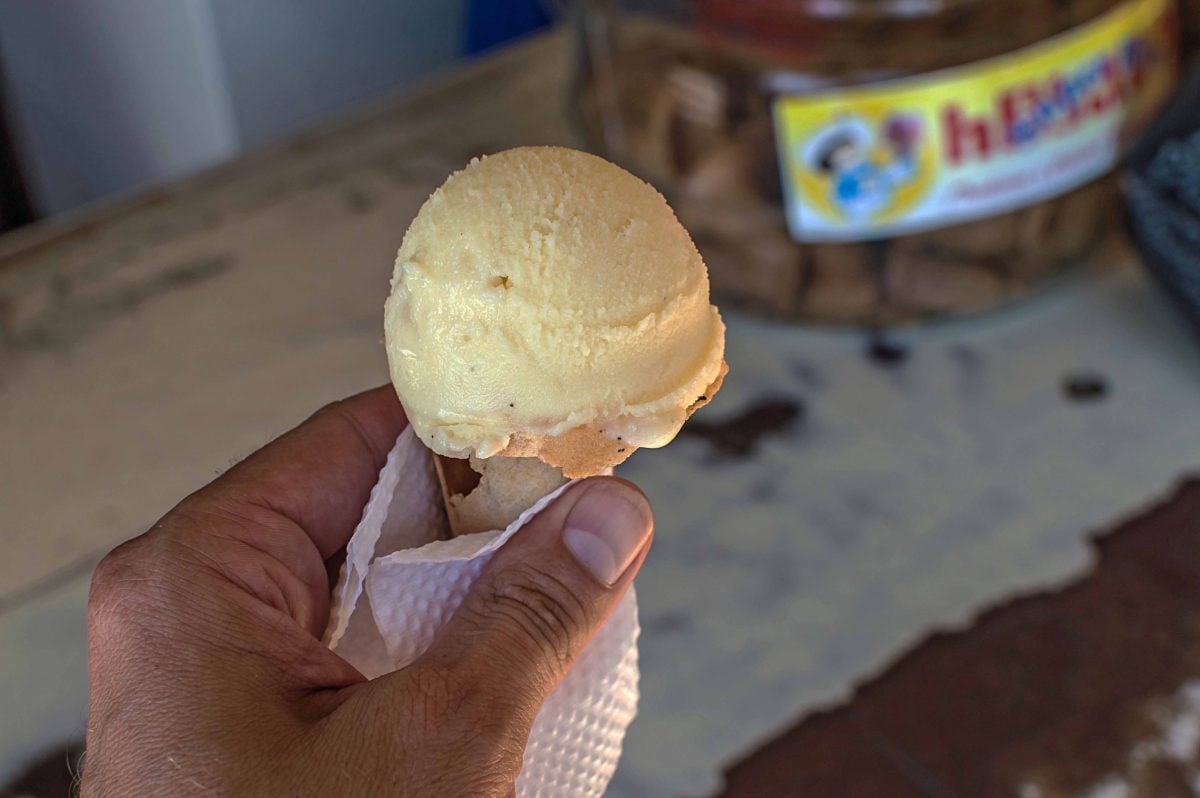 The cutest place in town to grab an ice cream would have to be Súper Ricos. This guy operates from little more than a small wood-panelled shed, flipping open his shutter when he's open for business.
There's a handful of flavours to choose from, they're scooped into the tiniest of wafer cones and it's bound to be scoffed down within a minute of handing over your soles.
Heladería Súper Ricos, corner of Unión & Victor Larco Herrera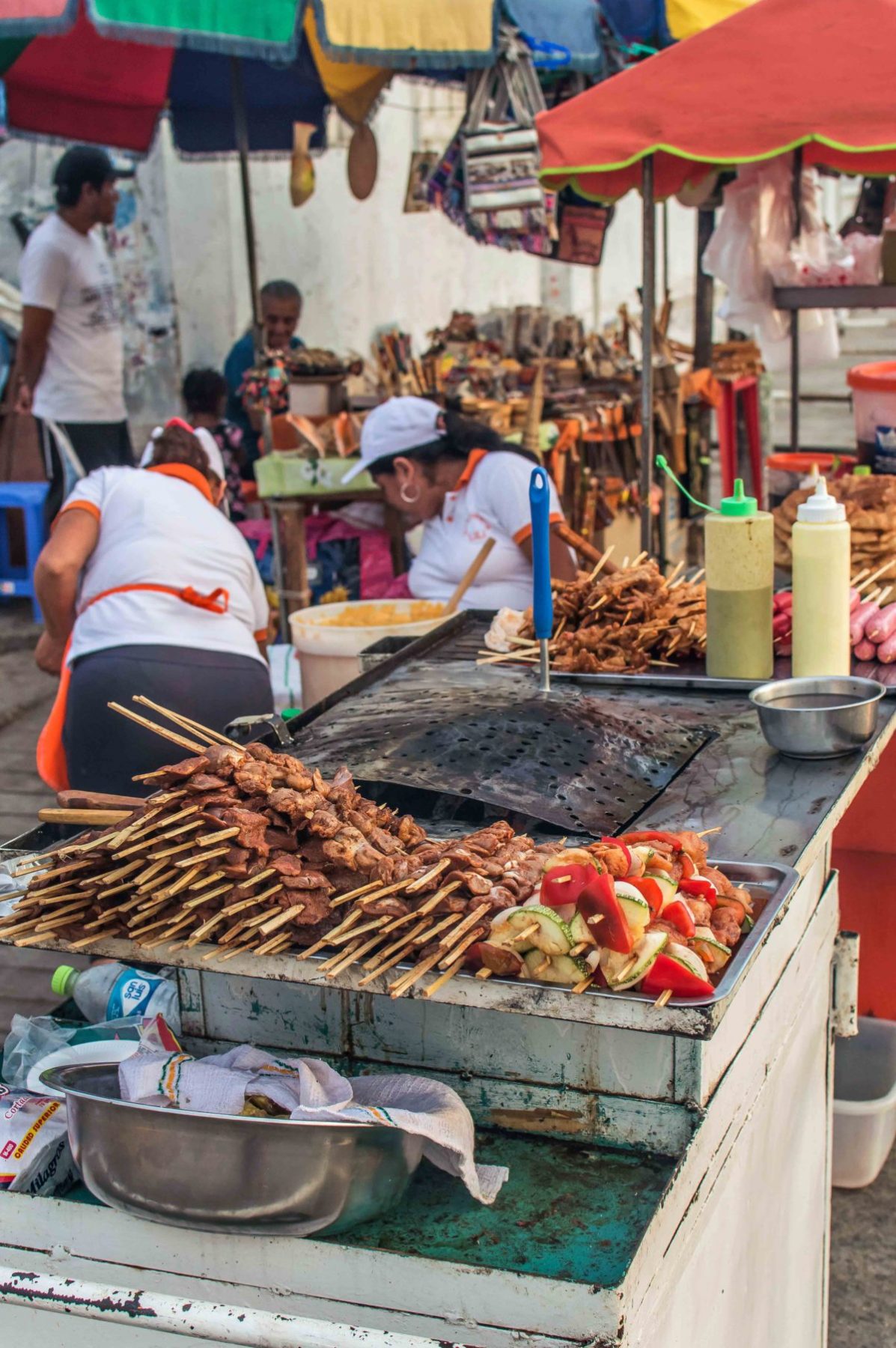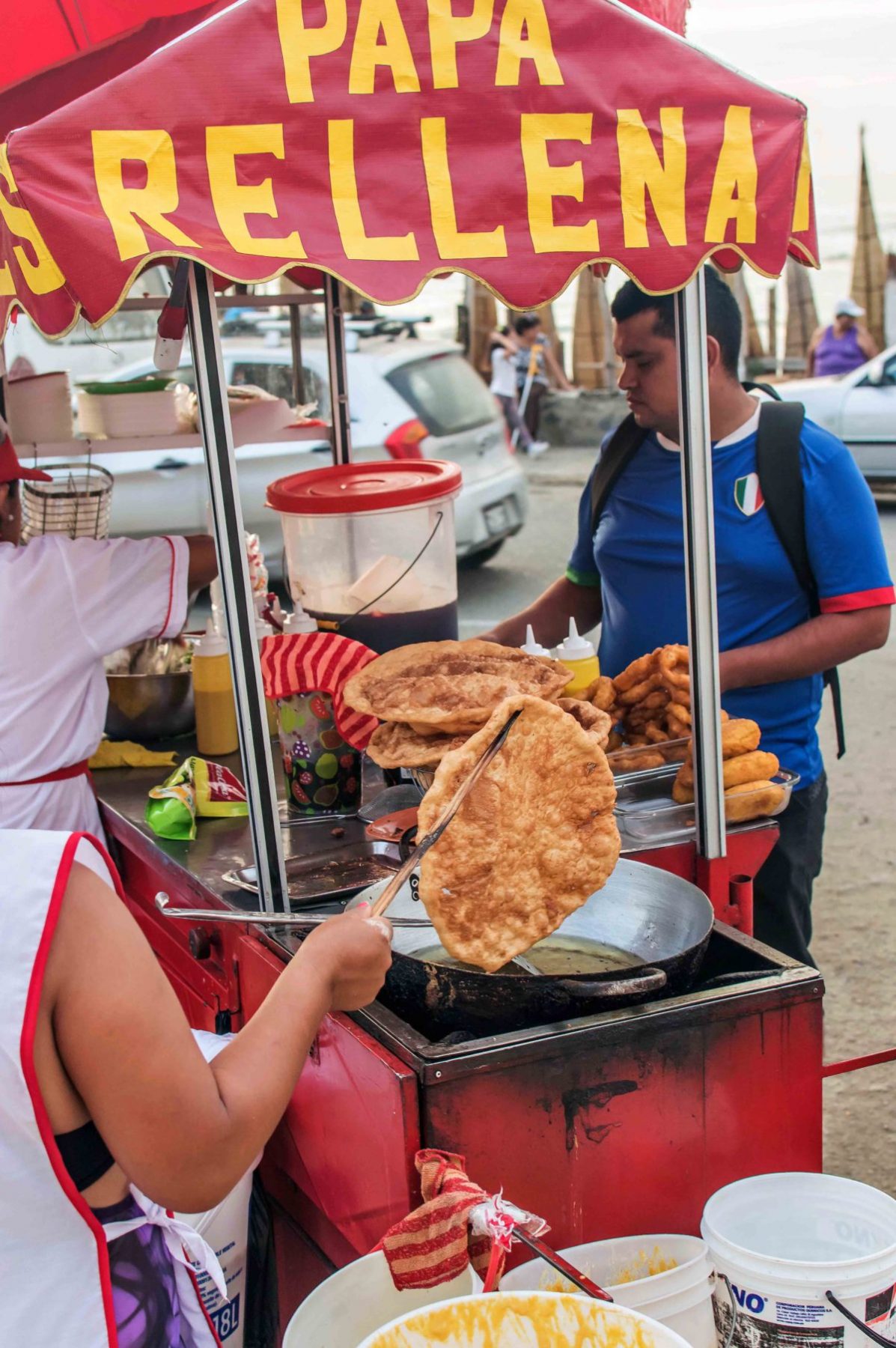 For a fix on street food, head to the top corner of the small triangular park opposite Muelle de Huanchaco – or the wharf – in the afternoon and evening. Here you can find skewers of grilled meats, sausages and vegetables, picarones and fried discs of pastry called cachangas.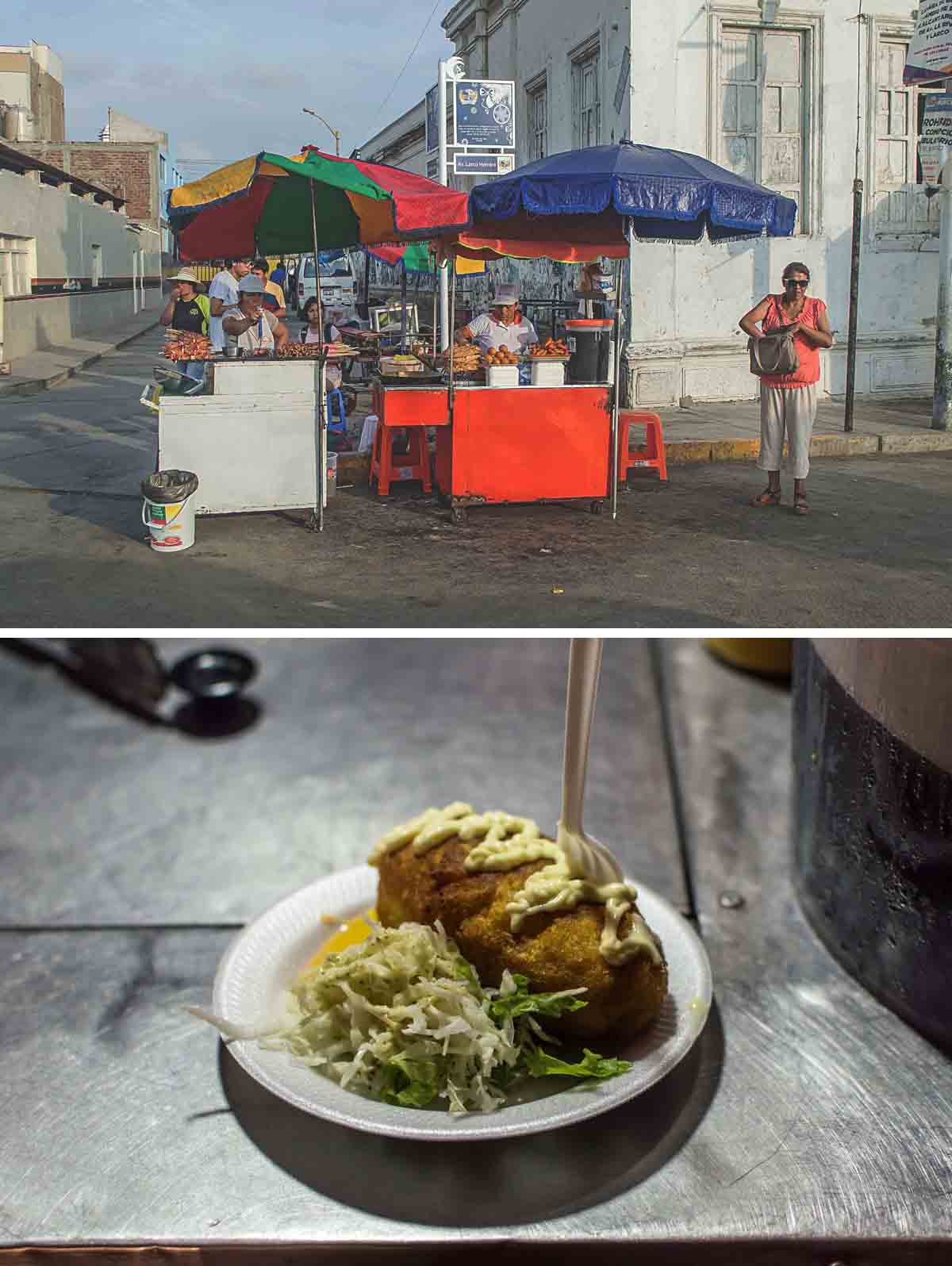 Our favourites – the most incredible papas rellenas we've sunk our teeth into. These delicious minced meat-stuffed potato croquettes are packed with flavour and served with a simple shredded cabbage salad. A squirt of mayo makes it all the better, as does the give-away price.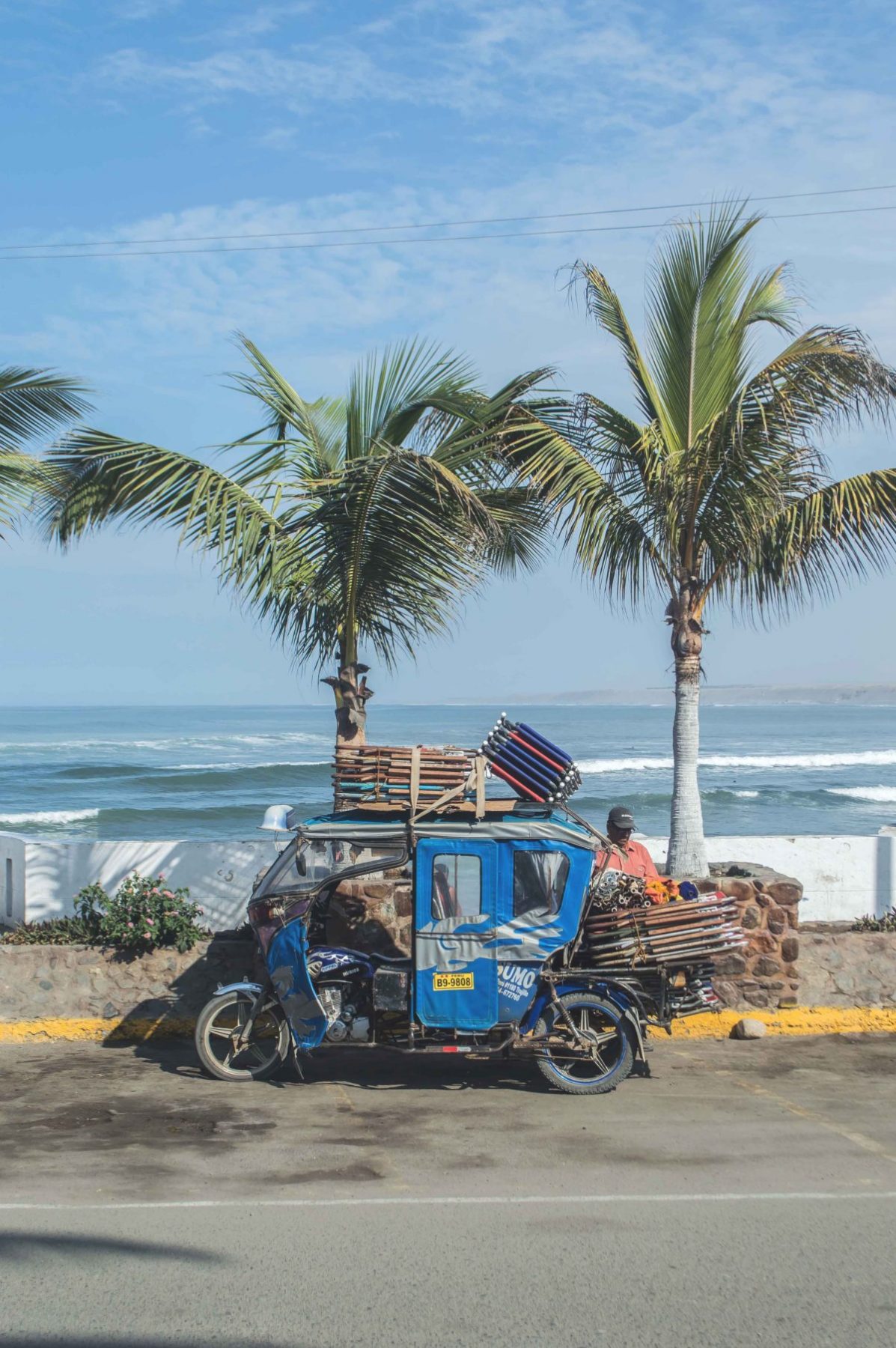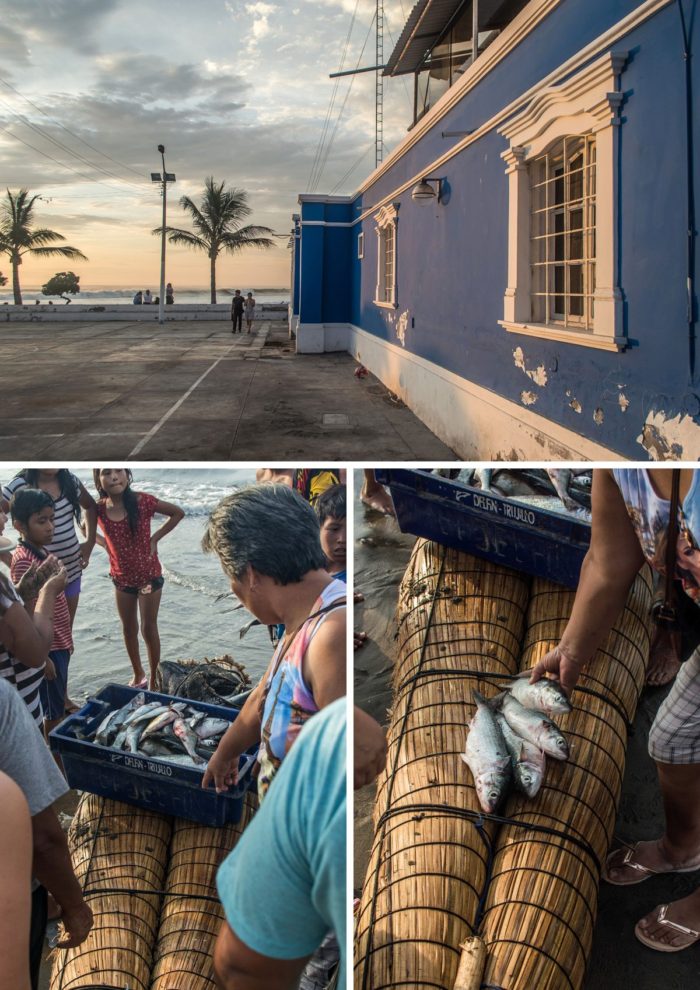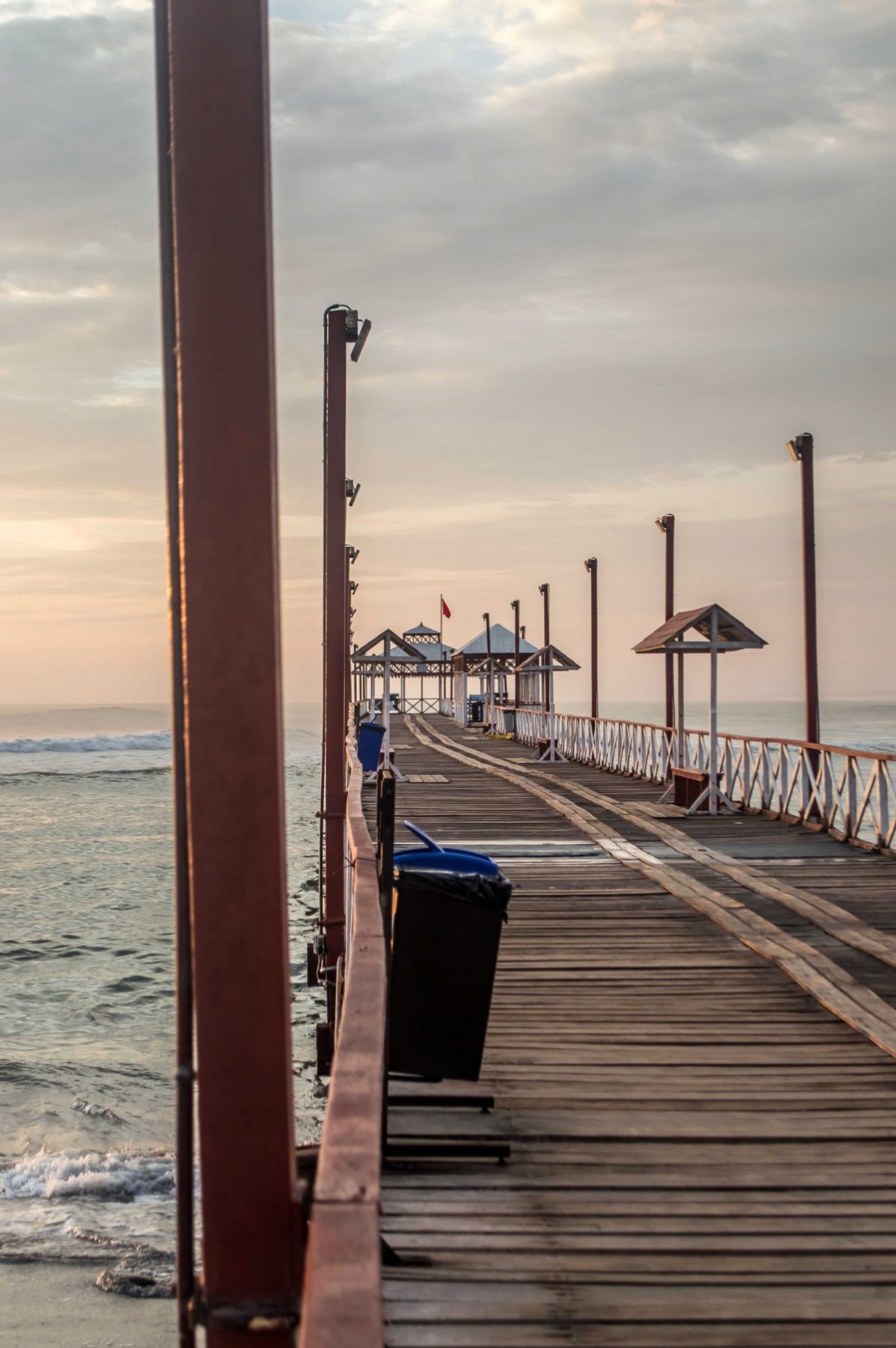 3. Drink.
As the afternoon wanes and the need for liquid refreshments arises, all you need to do to take care of that is walk along the main drag and take your pick.
There may not be an endless variety of bars, but there are more than enough restaurants that'll let you hang around just for bevies.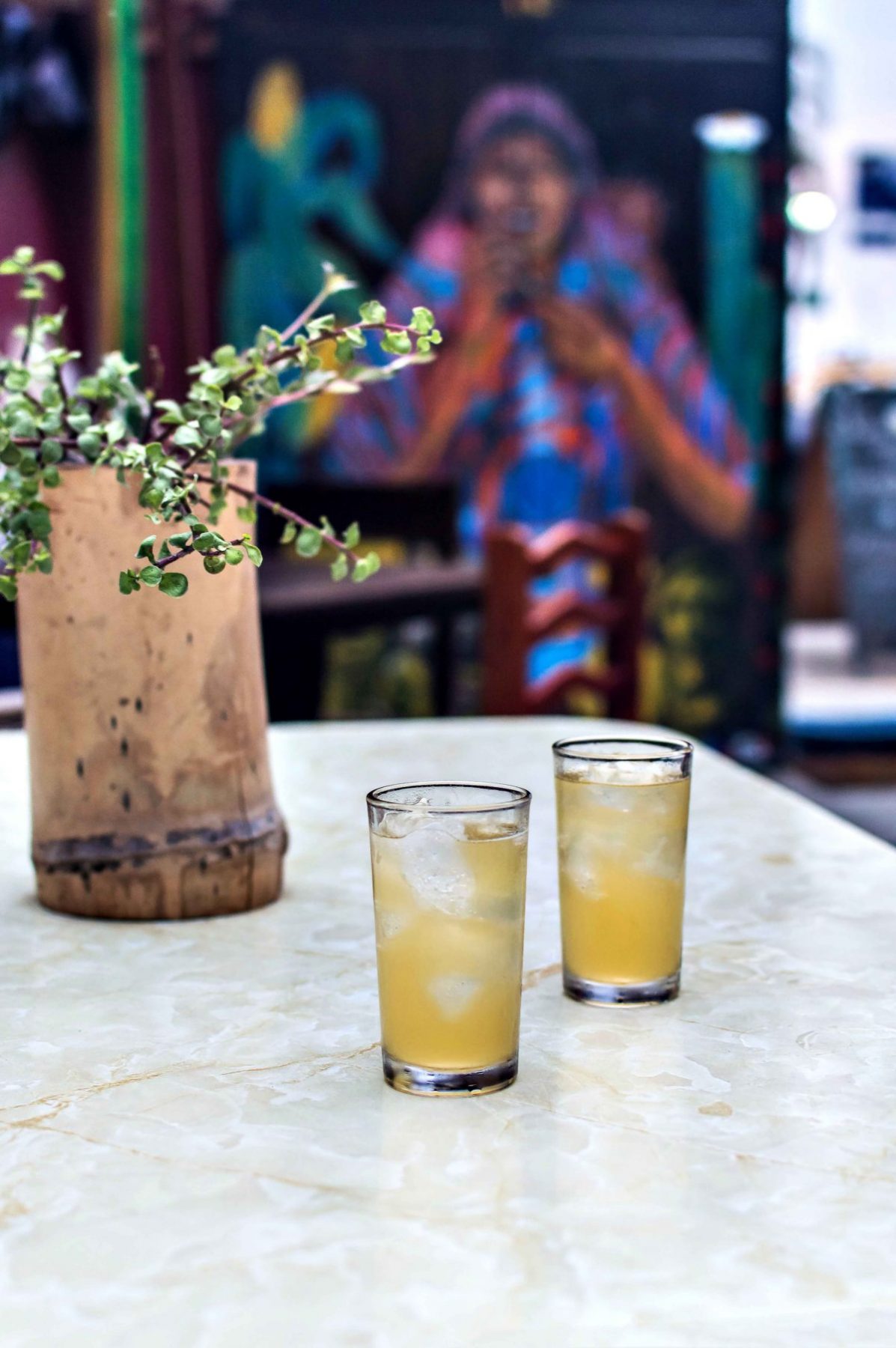 An afternoon chill-out session can easily be had in the open courtyard at La Gringa, a hostel that also serves up a few drinks to whomever is interested. You're bound to meet Julie – aka La Gringa – and be infected with her energy and effortless friendliness. She'll even wave and say hi to you in the street.
Drinks-wise, the choices are limited to a few beers and Julie's slightly addictive maracuya & pisco – which is quite literally pisco with passionfruit. Now that's one way to welcome in the evening.
La Gringa, Ribera 850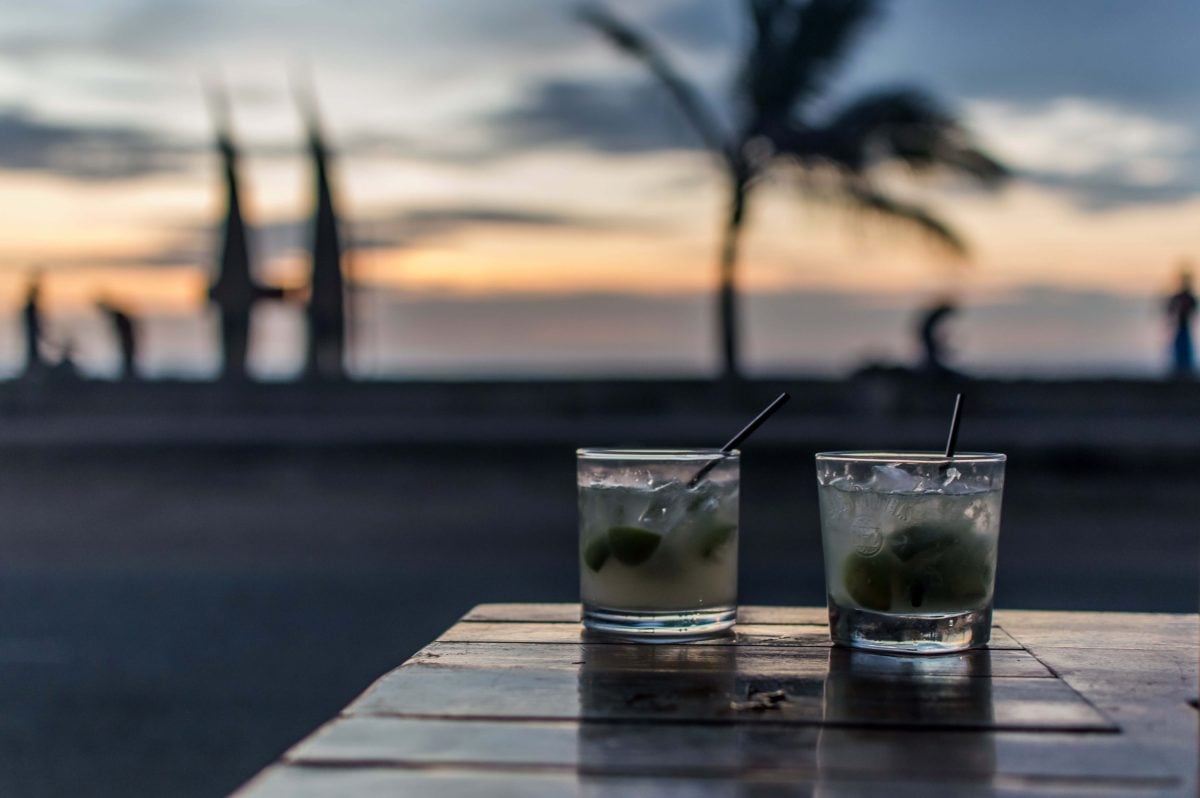 Our afternoons turned into nights at Jungle Bar Bily, sipping on countless happy hour caipirinhas as the sun set over the Pacific. They're nothing short of excellent, those caipirinhas, and the price is very budget friendly.
There's a food menu of local favourites and plenty of seafood – not that we got that far. We preferred to stagger to the Picaroneria Jovana food cart for our fill on papas rellenas and picarones.
Jungle Bar Bily, Victor Larco Herrera 1030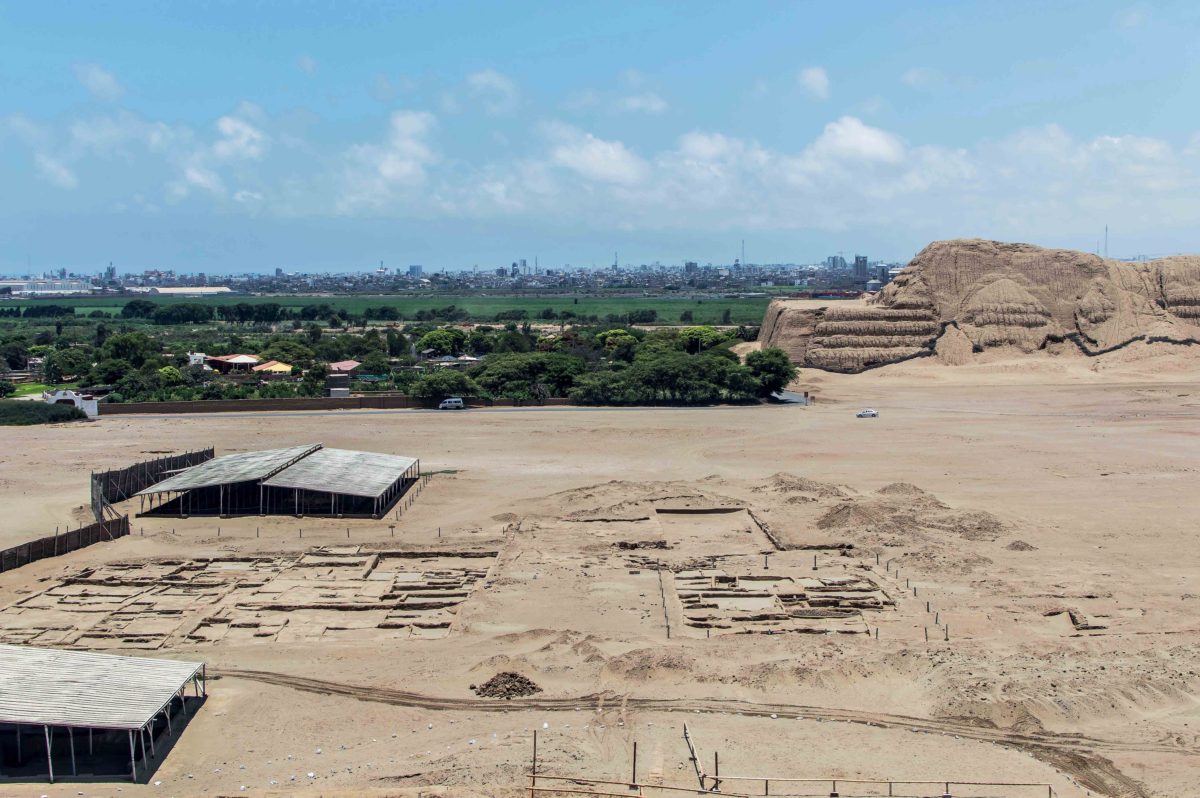 4. Get archaeological at Huacas del Moche.
If archaeology and ancient history is of interest, then a trip to Huacas del Moche has to make the agenda. It's an easy half-day trip from Huanchaco that you can do either independently, or booked through an agency which provides transport, a guide and stops at other key archeological sites in the area.
Used by the Moche civilisation for ceremonial and administrational activities, the better preserved of the two temples is Huaca de la Luna, or the Moon Temple. With at least six construction phases over 600 years, the temples successively entombed the previous one and contained covered patios, plazas, corridors and ramps adorned with colourful friezes.
Once the Moche civilisation fell, Chimú settlements occupied parts of the huacas, before the Incas barged in and took control. And then along came the Spaniards in the 16th century, greedy for whatever riches they could pillage from the temples to take back to the motherland.
Museo Huacas de Moche, which is near the temples, has and enormous and fascinating display of objects from both temples. Well worth the 15 soles to enter.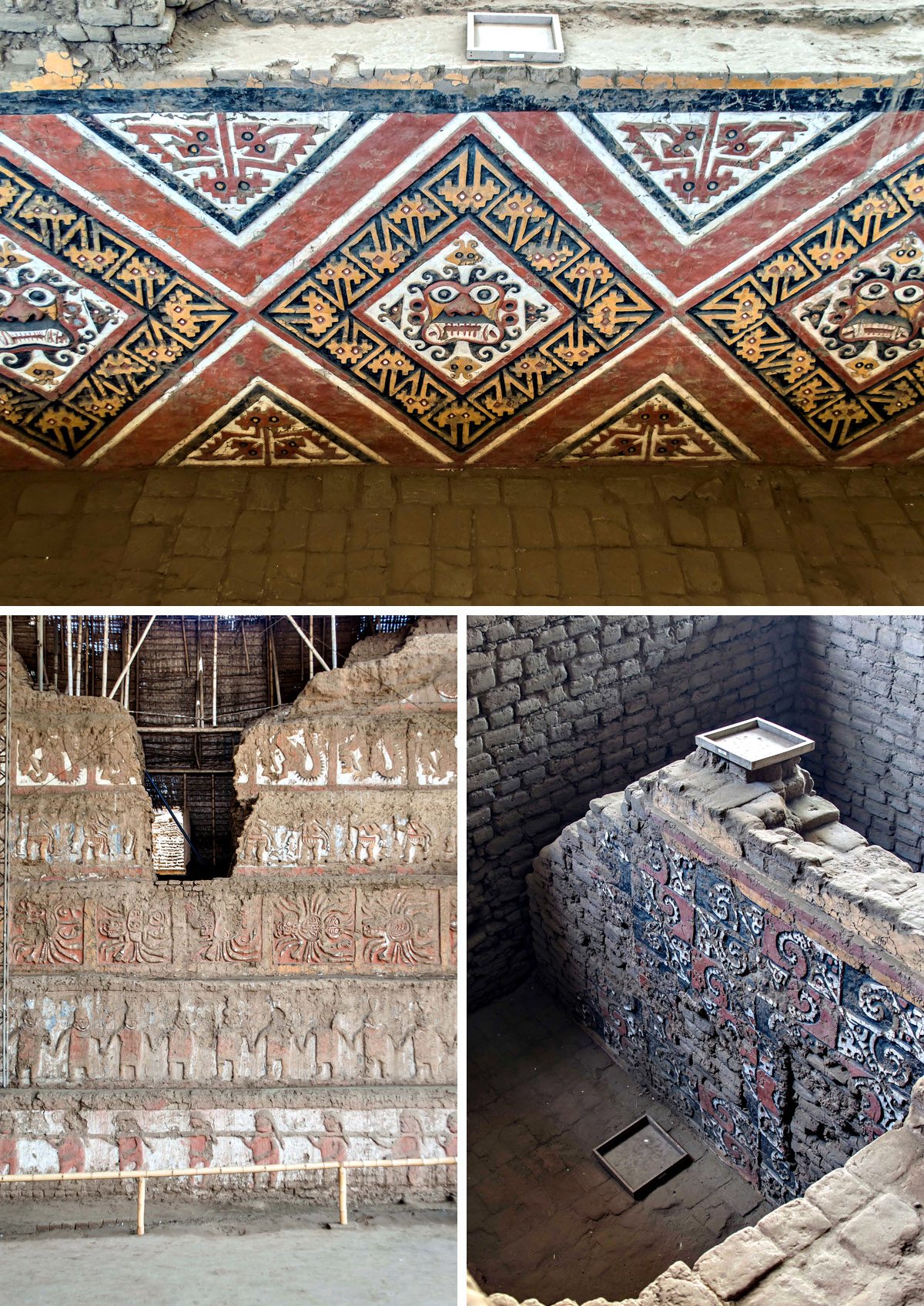 5. See the largest adobe complex in the Americas at Chan Chan.
The ancient capital of the Chimú Kingdom spans an area of 20 km² and now sits in ruin in the Moche Valley between Huanchaco and Trujillo. The city thrived for more than six centuries, and just as it did at Huaca de Moche, it was abandoned when the Incas came along and displaced the locals.
The city's palaces and temples were decorated with elaborate friezes and precious metals, most of which were looted by the Spanish when they waltzed in.
Most of the damage we see today is caused by El Niño storms, which occur more frequently than they used to. Small parts of the site are covered, but much of it slowly dissolves back into mud every time these ferocious storms hit. Here's hoping some kind of solution can be found before nothing remains.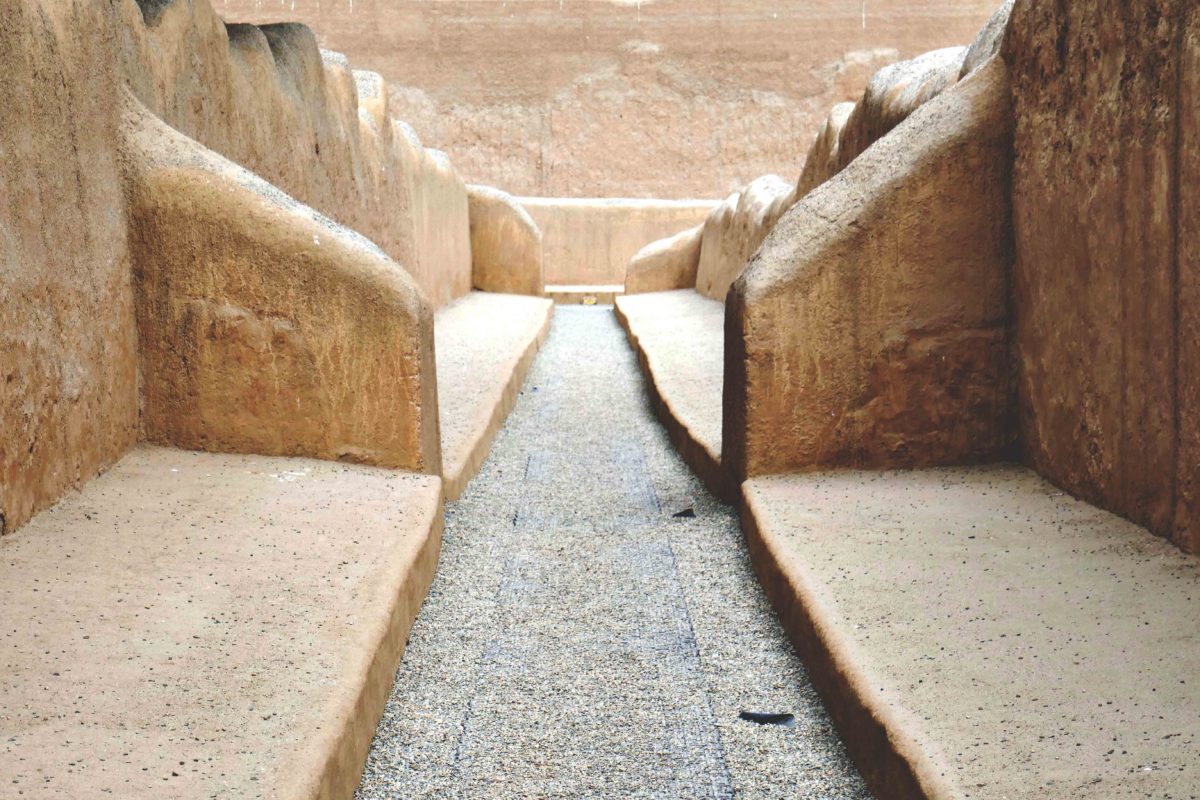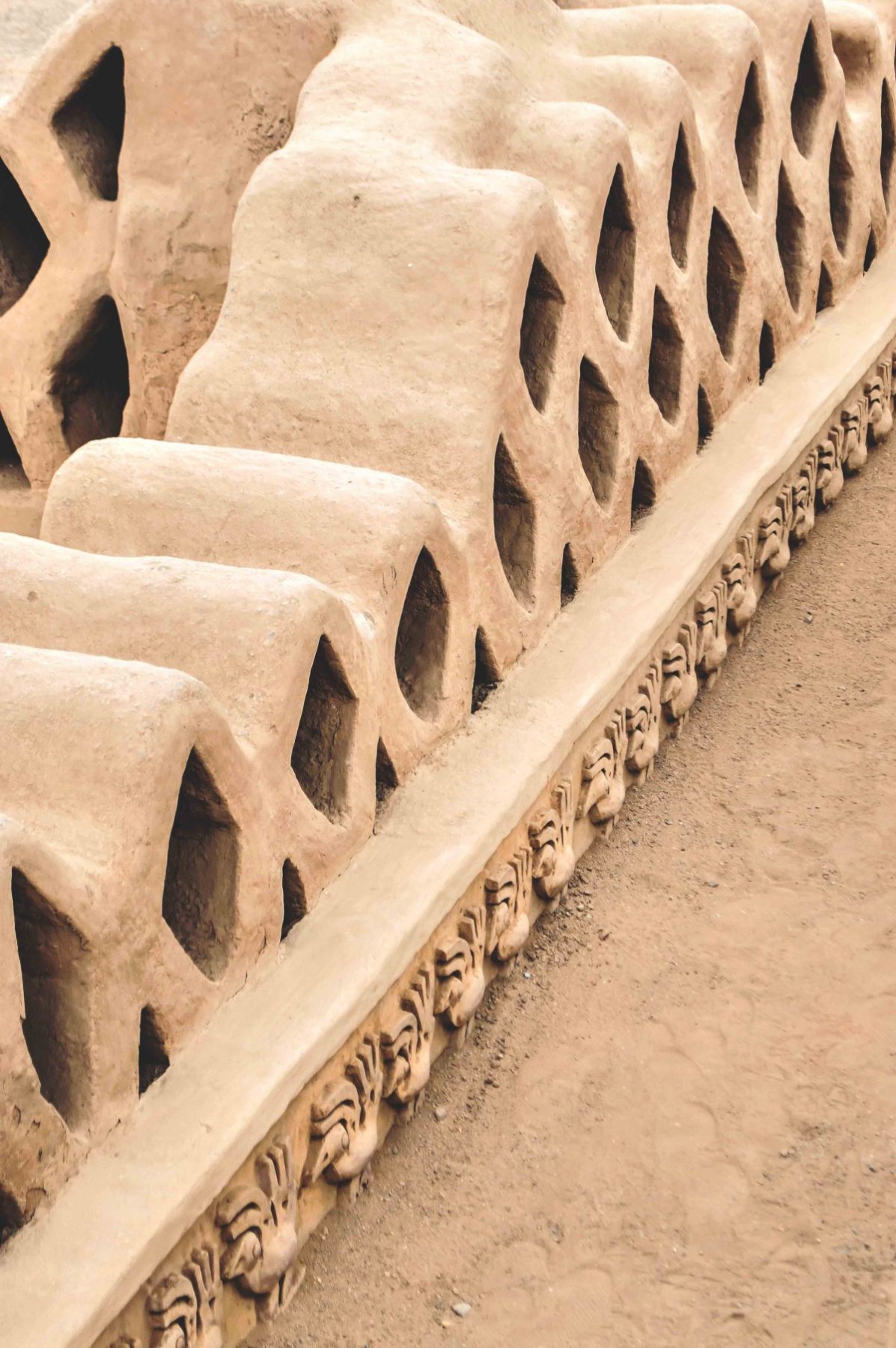 How we got to Huanchaco, via Trujillo, from Lima.
Cruz del Sur runs to Trujillo from its Lima depot at 10pm and arrives at 8am. Cost is 90 soles per person.
To get from Trujillo to Huanchaco, there are very frequent colectivos that should cost 1.5 soles per person. A taxi will be $10.
Traveling to other place in South America? Click here for more guides.
John Bek
John Bek is a trained chef that decided to throw in his professional apron and move into retail management. He's the guy behind heneedsfood.com - a platform that showcases recipes that cover the likes of everyday cooking, use of native Australian ingredients, as well as Croatian creations that come from his heritage. John also writes about where he's travelled around the world as well as any farmers markets he's visited.