The editor with a plea to get you to follow this website somewhere else. On Twitter, that is.
By Kalle Bergman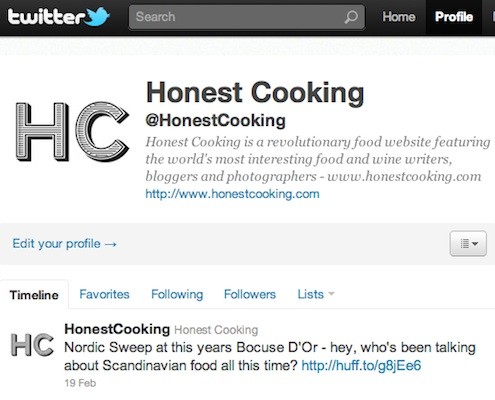 As Honest Cooking is an über social food website, of course you're able to find us on Twitter. And we'd love to have you stalk us there, so please click here and get your daily tweet-dose of yummy food!
On Twitter, we'll of course share our best recipes, but it's also an opportunity to put Honest Cooking and our contributors against the wall. "Did she really mean that about Spanish food?" "Are those REALLY Swedish meatballs" – or whatever you want to ask. See you there! And here of course.