As part of the Tasting Australia food festival Christina Soong-Kroeger visited the Fleurieu Peninsula with a group of international food journalists and writers.
By Christina Soong-Kroeger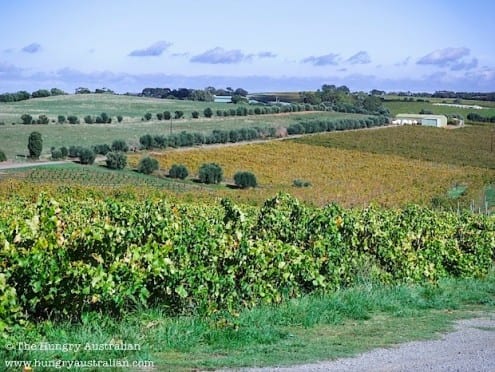 The Fleurieu Peninsula is situated along the coast in South Australia, about an hour from Adelaide, the capital. It's a region renowned for its wineries, restaurants, seafood and gorgeous sceney.
As part of the Tasting Australia food festival I visited the Fleurieu with a group of international food journalists and writers. Here are some of my trip highlights:
Willunga Farmers' Market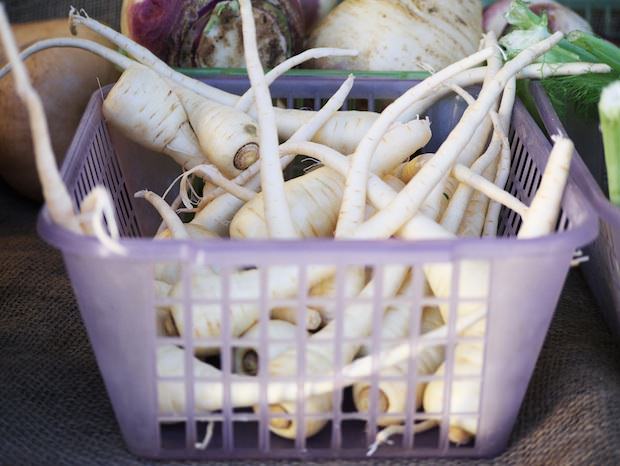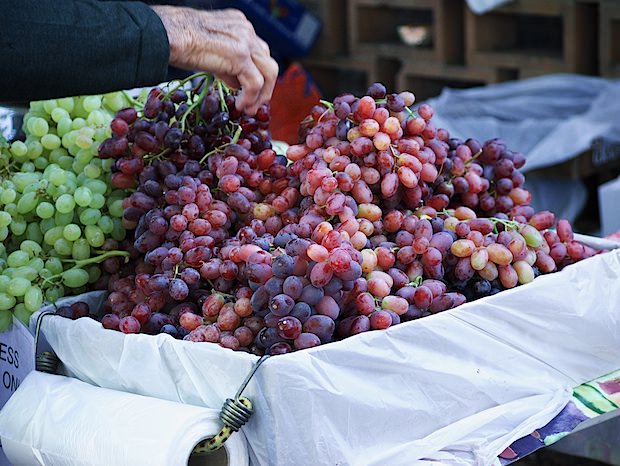 Shopping at farmers' markets is one of my favourite weekend activities. I relish the irregularity of the produce, the care and thoughtfulness put into the stall displays, and the pride the growers have in their produce.

South Australia's oldest farmers' market, the Willunga Farmers' Market, is held every Saturday morning at Willunga Town Square. With over 55 stalls, it's both a great market and a real community hub where friends and neighbours meet to share their news and catch up over a coffee.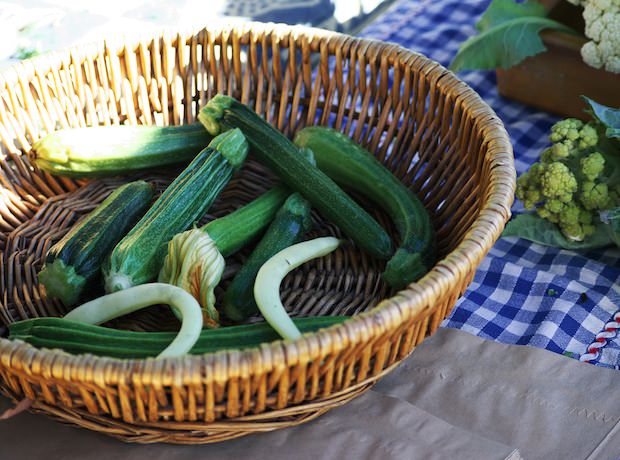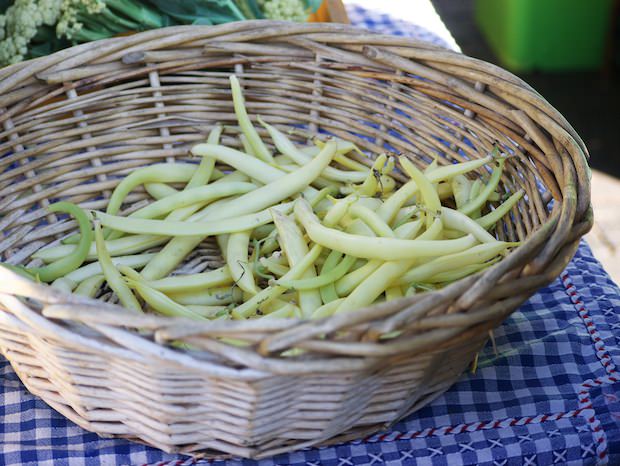 You can also buy food and drink to enjoy on the spot or take home for lunch.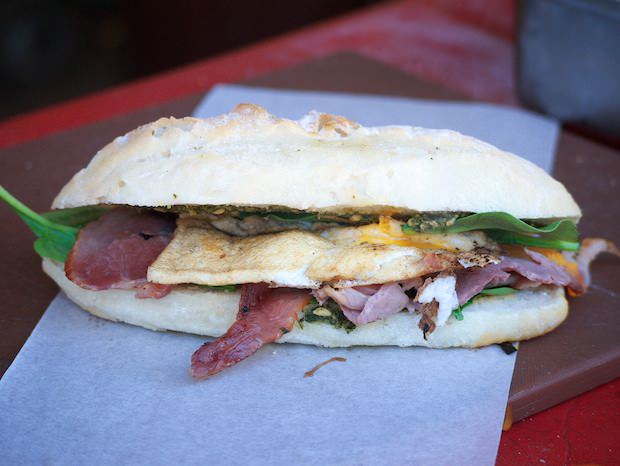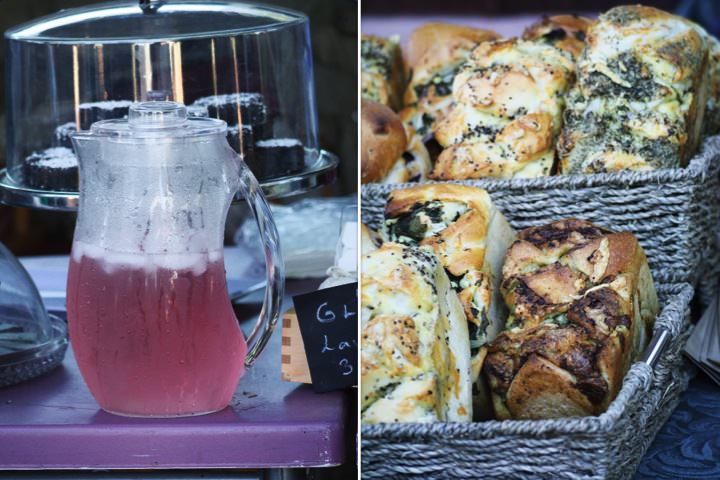 Willunga Farmers Market
8am – 12:30pm every Saturday
Willunga Town Square
Willunga South Australia
Tel: +61 (0)8 8556 4297
Coriole Vineyard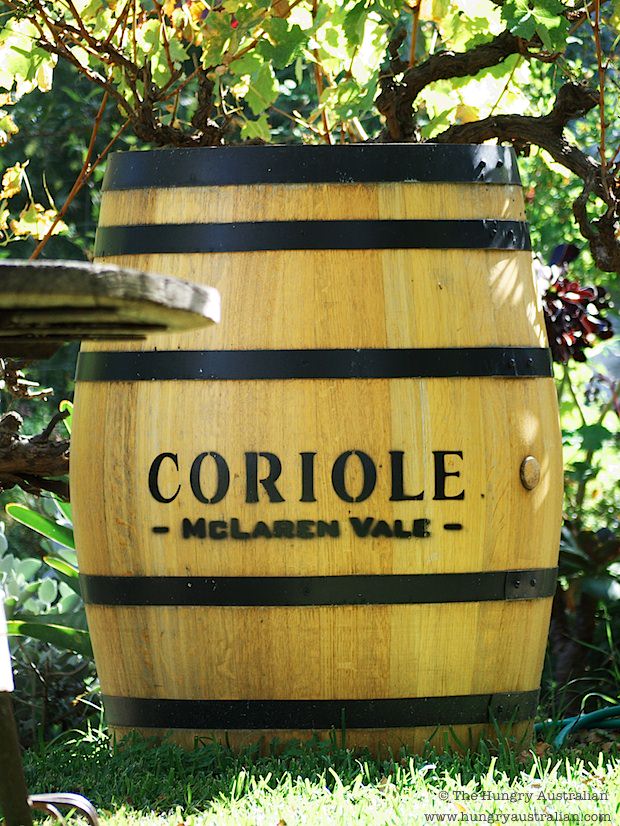 Coriole Vineyard, established in 1967 by the Lloyd Family, produces wines, oils, olives, vinegars and verjuice. You can visit for  a meal, a wine tasting, a cheese making workshop with Woodside Cheese Wrights or even a music festival (Coriole hosts the Sea and Vines Music Festival.)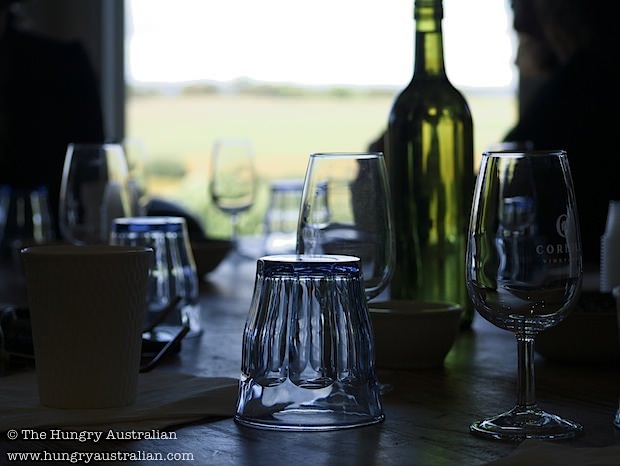 Today we're here for an olive oil tasting hosted by owner Mark Lloyd. Coriole produces a line of award-winning olive oils including extra virgin olive oil (EVOO) and 1st oil, an unfiltered extra virgin oil produced from the first olives of the season.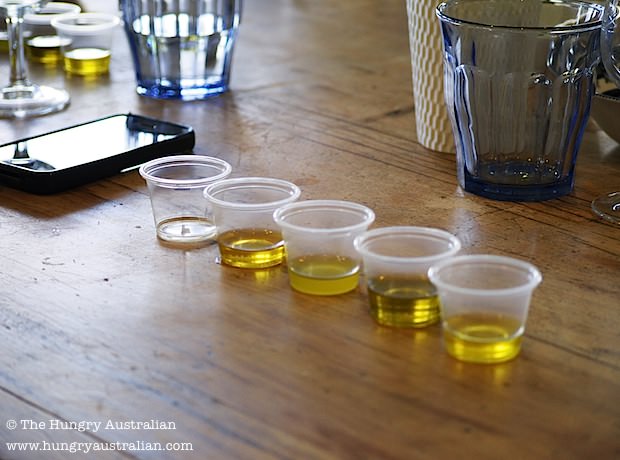 Mark asks us to taste each of the oils provided, and them tell him what we think. The flavour varies enormously – oils ain't oils. One oil tastes almost rancid, one is almost flavourless, one is very grassy, one is full-bodied and mellow while one is pleasant but has a slightly bitter aftertaste.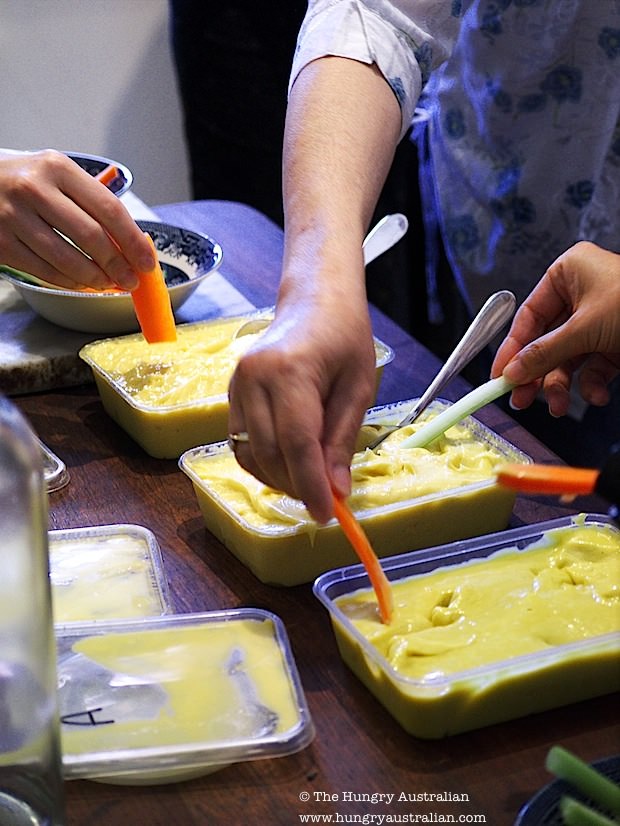 Next, Mark invites us to try three different aiols (garlic mayonnaise) made with identical ingredients except for the olive oil used in each one. Again, the variation in flavour (and colour) is remarkable.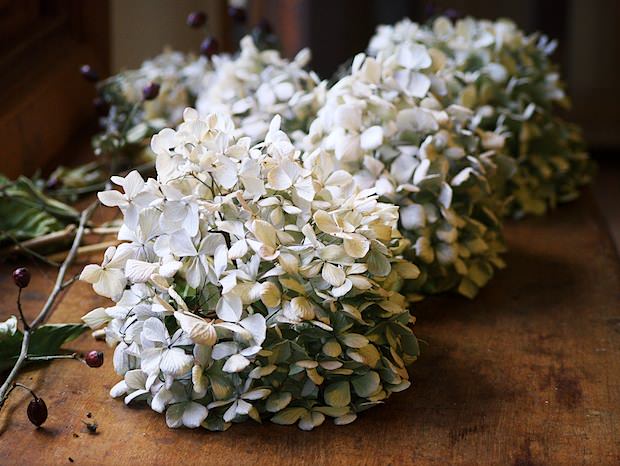 My tips for buying olive oil:
Buy a top quality olive oil for salad dressings, simple pasta sauces, bruschetta and sauces like mayonnaise, aioli or hollandaise. You will absolutely notice the difference in flavour. Try samples at gourmet shops and markets so you can recognise the difference between different types. Once you've bought it, use it regularly – don't save it for 'best' because if you do it'll probably go rancid before you finish it.
Buy a mid-priced olive oil for frying and deep-frying. Oils should be stored in non-clear packaging to help prevent deterioration of the oil.
Coriole Vineyard
Chaffeys Road
McLaren Vale
South Australia  5171
Tel: +61 (8) 8323 8305
E-mail: contact@coriole.com
The Elbow Room
Now that's what I call a view!
Launched November 2011, The Elbow Room is a fine dining restaurant in McLaren Vale that boasts a stunning dining room view of vineyards and gently rolling hills. It shares a venue with Producers, which runs regular food and wine workshops while also producing wine, olive oil, preserves, verjuice, vinegar and apple cider.
Chef Nigel Rich was previously at D'Arry's Verandah and has also worked in Hong Kong and London. He says his food reflects his travels, citing the Mediterranen influences he picked up in London, and the exposure to all kinds of Asian cuisines he enjoyed in Hong Kong.
For our Tasting Australia media lunch he and his team have prepared a two-course lunch based around two of their most popular dishes, as well as the hand-made pasta made that morning during a pasta workshop at Producers.
"I wanted you guys to experience what I did in a normal sort of restaurant meal," Nigel says. "The pork and goats curry dishes have been very popular so I wanted to you to try them. I didn't want to do something totally out of the ordinary."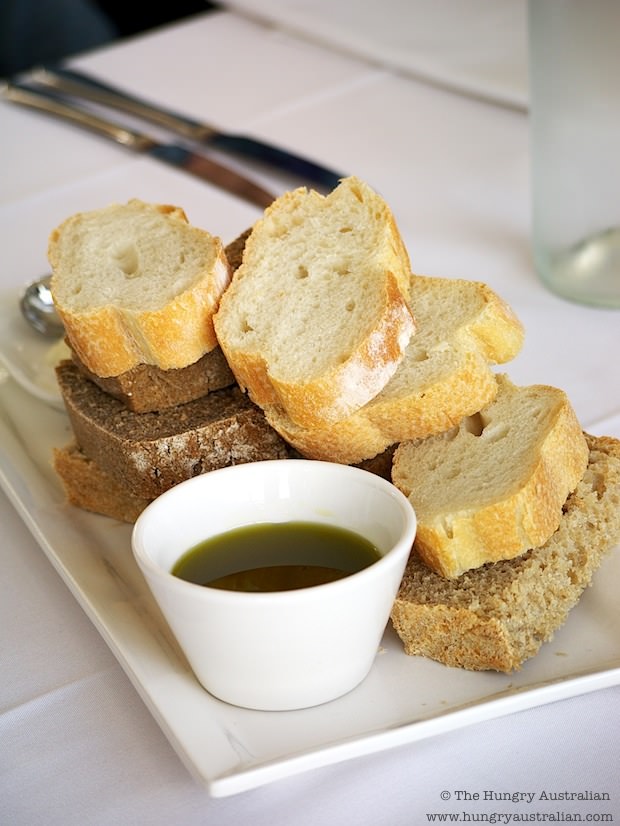 First up is some bread with some lovely grassy olive oil. Just look at that beautiful green colour.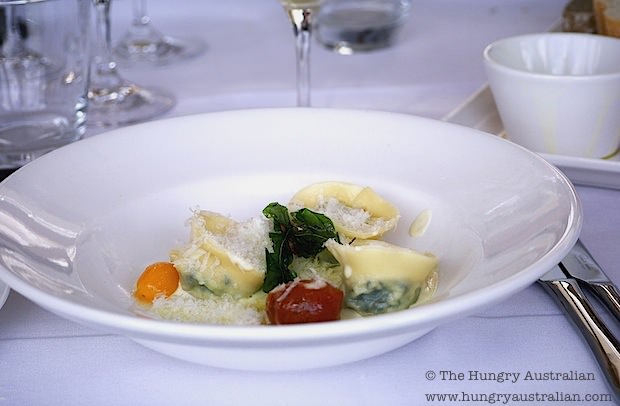 We then sample the spinach and ricotta tortellini made by some of the journalists in our group. It's served simply with some baby cherry tomatoes and a generous grating of parmasen. Lovely.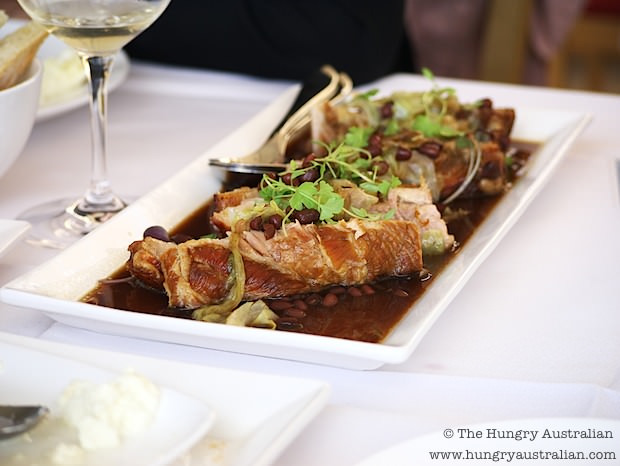 Next, the main course arrives. Roasted pork belly has been paired with red beans and just cooked lettuce in an Asiany soy sauce. The pork is beautifully tender, with a crispy crackling.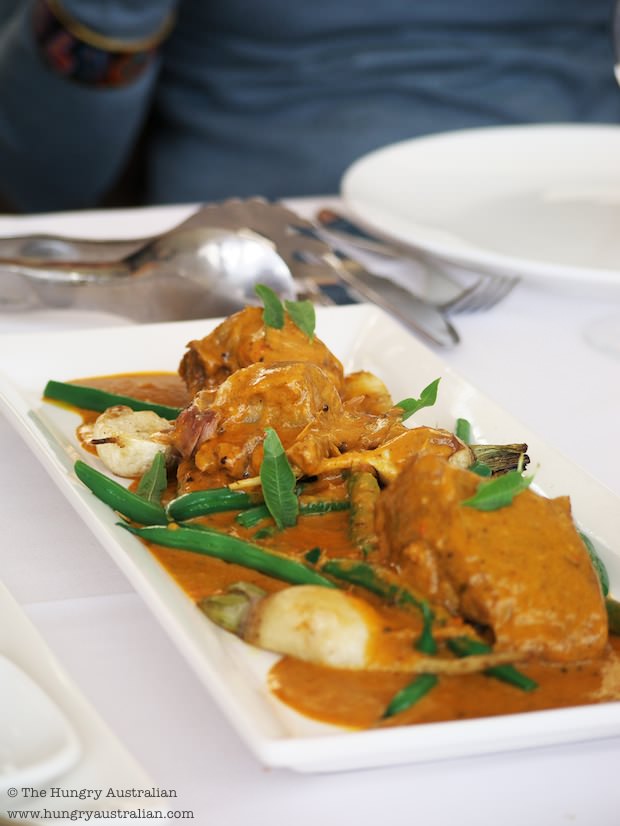 The other main course dish is a goat curry. The goat is melt-in-the-mouth tender and redolent with the taste of fresh curry leaves and coconut. I adore this dish: the flavour is almost identical to a prawn curry my late paternal grandmother used to make. I'm excited by discovering a new taste sensation — goat, which I've never particularly enjoyed before — and sentimental at the same time.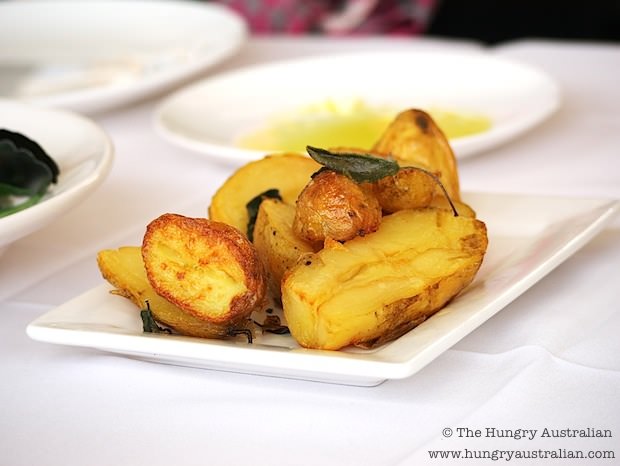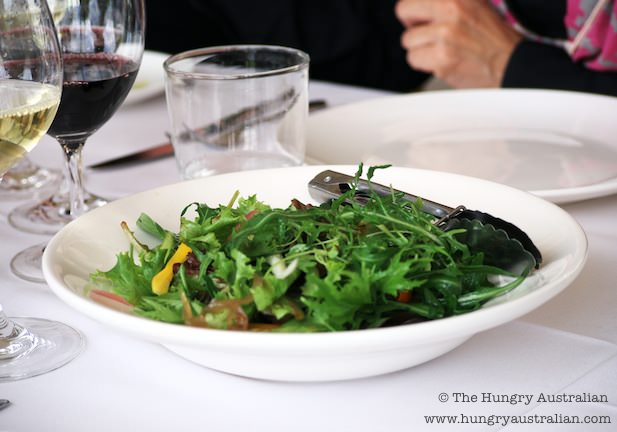 To accompany the mains we are served some excellent crispy potatoes and a green salad.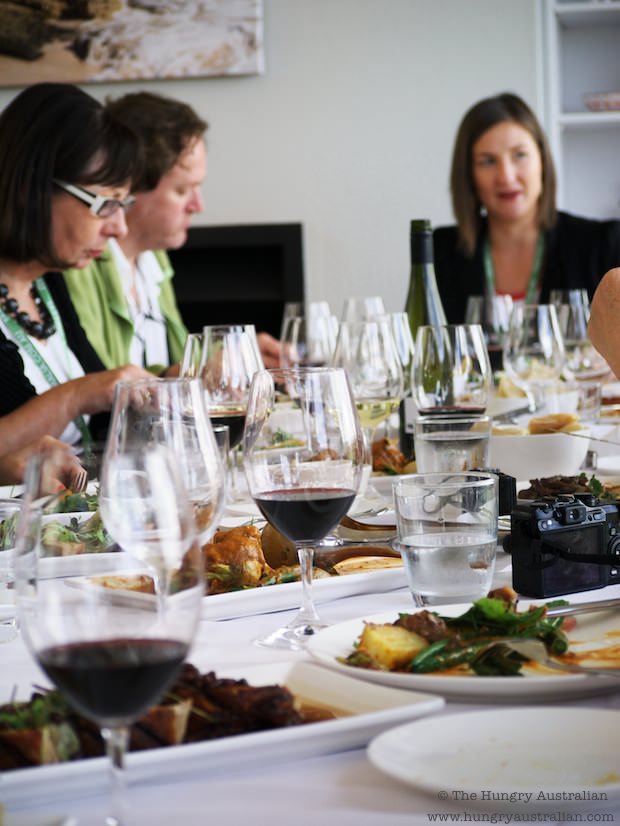 I've always been charmed by a (dining) room with a view. The Elbow Room delivers this, and so much more besides. Take a drive down to the Fleurieu Peninsula and check it out.
The Elbow Room
68 Branson Road 
McLaren Vale, South Australia 5171
Tel:+61 (0)8 8323 0060
Email: info@theElbowRoom.com.au
Christina Soong-Kroeger visited the Fleurieu Peninsula as a guest of Tasting Australia