With celebrity Chefs moving into design and fashion, it was just a matter of time before we saw the first food-fashion label emerge.
By Charles G. Thompson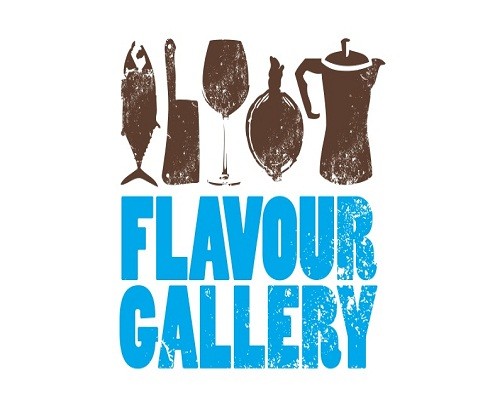 It's been said that chefs are food world rock stars. Could they also be rock stars of the fashion world?  There seems to be a rise in the number of chefs who are combining food and fashion.  Food Network star, Guy Fieri, started a line of sneakers; chefs Marcus Samuelson, Aaron Schwartz, and Chris Consentino helped design a line of slip-resistant comfort shoes for chefs; and Mario Batali teamed up with Crocs to create his own Croc edition: the Bistro Mario Batali; while other chefs are simply known for their quirky fashion sensibilities.  Enter Flavour Gallery, a Los Angeles-based company that designs and sells food-oriented apparel.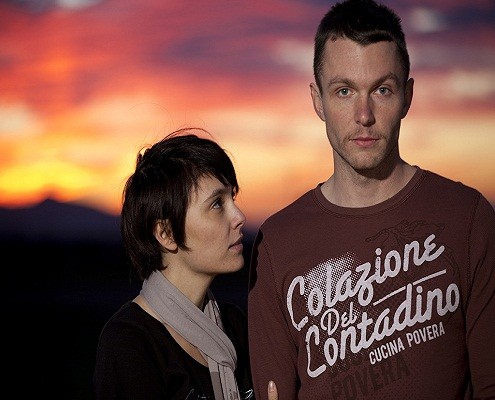 The line consists of graphic T-shirts for both men and women, hoodies, scarves, tote bags, memo pads, reusable market bags, and very soon, aprons; all items feature food-oriented wording and images such as knives, steers, oysters and pomegranates.  A hand sprinkling salt, knives with their names in the background, a graphic "kimchi" design for women, a man's T-shirt that has the Nelson Mandela quote: "Let there be work, bread, water and salt for all."  The 100 % cotton clothing is super comfortable, and prices run from $4 for a memo pad, to $20 for a scarf, $28 for a woman's tank top, and $68 for a man's hoodie.  It has a hip, young, very fun vibe to it.  As eating well, home cooking, and shopping at famers' markets grows in popularity, this apparel line shows the world how much of a foodie you really are.
The line, launched in February 2011, already has a number of celebrity chef fans including Michael Symon, Gordon Ramsay, Rick Bayless, Ben Ford, Tony Maws, Guy Fieri, Chris Cosentino and Ludo Lefebvre.  Chef Lefebvre worked with F.G. to develop his own custom designed T-shirts and aprons for his upcoming Sundance Channel T.V. show, "Ludo Bites America" airing later this summer.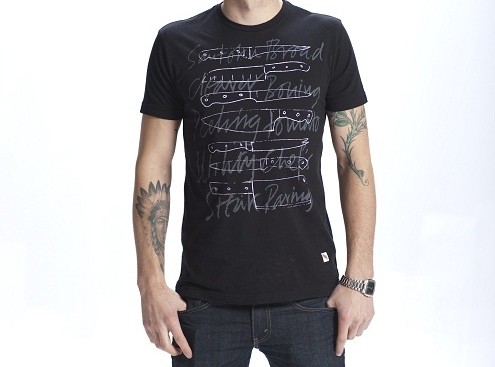 The company recently launched its own retail truck providing food and fashion fans direct access to "wear what you eat" fashion.  The truck will make appearances at major culinary events, food and wine festivals, popular food truck stops, and farmers' markets throughout the summer months.
Flavour Gallery was created by husband and wife team, Alfredo Malatesta and Erin Malatesta who collectively have twenty plus years of experience in brand development, merchandising and marketing.  They started the company because of their mutual love for all things food, hoping that their line would give other culinary enthusiasts like themselves an opportunity to live out their own food related experiences.  The following quote from French epicure and gastronome, Anthelme Brillat-Savarin, used on the F.G. packaging and website, sums up the Flavour Gallery ethos: "Tell me what you eat, I'll tell you who you are."
FLAVOUR GALLERY
http://www.flavourgallery.com/
Charles G. Thompson
Charles G. Thompson is a freelance writer. After a 20 year stint in the restaurant and retail food industries he is now recounting his food oriented tales and experiences on his food blog, 100 Miles. He first learned to cook while working for a French family in France using Julia Child's "Mastering the Art of French Cooking" as his teacher. He has contributed to such sites as One for the Table, and is published in "Foodista Best of Food Blogs Cookbook: 100 Great Recipes, Photographs, and Voices".