Festa della Palamita – A Tuscan food festival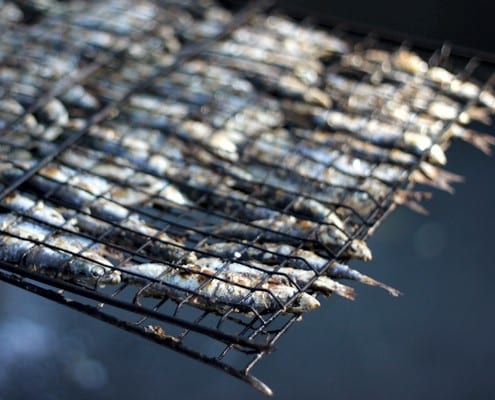 This fishy food festival, held 5-6 May 2012, celebrates the best of the Tuscan coast's bounty.
By Emiko Davies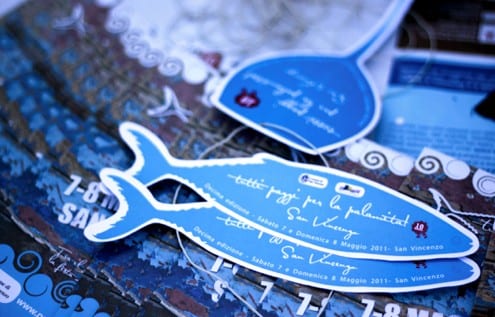 A celebration of traditions, local talent and the bounty of the Etruscan Coast, the Festa della Palamita fills up the streets of San Vincenzo during the first weekend in May in honour of the port town's favourite fish, palamita, otherwise known as bonito.
Palamita, a member of the mackerel and tuna family, is found throughout the Mediterranean, spending quite a bit of time travelling around the Italian peninsula at different times of the year. In autumn, their home is in Liguria, while the summer is spent in Naples. Spring is Tuscany's time.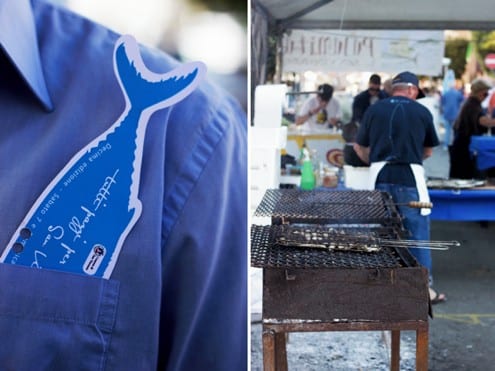 It's a wonderful example of an 'oily fish' or what in Italian is known as 'pesce azzurro' (literally, 'blue fish'), a name that refers to the blue shimmery sheen of silver-skinned fish that sardines, anchovies, mackerel and bonito all have in common. In Italian cuisine, because it has always been plentiful and cheap, pesce azzurro is synonymous with peasant cooking all along the entire coast of the peninsula. But despite the connection with poverty, these fish pack a punch in terms of flavour and important nutrients such as omega-3.
Held for the past eleven years in San Vincenzo each May, the Festa della Palamita celebrates not only palamita but also their smaller oily fish cousins and other favourites like octopus that make up the traditional catch of generations of fishermen from this part of Tuscany's ancient coast.
The restaurants, bars and fishing clubs of San Vincenzo open up street stalls along the port and the esplanade, each offering tastings of their specialties – pizza with salted sardines, perhaps, freshly caught and grilled anchovies, or one of the unique 'fish salame' creations of the chef of Ristorante Askos. His 'palamita in porchetta' served in a bread roll is a dish that will trick you with its texture and flavour of Tuscany's favourite roast pork. Newcomer on this year's list of restaurants is Fulvietto Pierangelini's Il Bucaniere.
The restaurants' dishes are judged by food bloggers, including Honest Cooking's own Giulia Scarpaleggia, journalists and finally by the public – meander through the streets tasting the specialties on offer, perhaps with some of the excellent local wine by the glass, then sit back along the port and discover why this is one of Tuscany's best food festivals.
How it works: Get your "Palamita Pass" for 5 euro, which covers 5 individual food tastings. The "Calice Pass" for 3 euro allows 3 wine tastings. A bargain!
San Vincenzo is easily accessible by train or car from Pisa, Livorno (50 km away) or Florence (100 km away). In the area you can find some of Tuscany's most beautiful offerings minus the tourists – medieval towns, rocky pre-Roman ruins, turquoise bays, natural hot springs, all with some of the most exciting array of Tuscan produce to nourish you while you're at it. 
More info (in Italian) here: www.palamita.com/
Emiko Davies
Emiko Davies is a food writer, photographer and illustrator who Amanda Hesser calls the "Renaissance Woman for the Internet Era". She lived in Florence, Italy, for seven years where she nurtured her love of regional Italian cuisine and now calls Australia's food capital, Melbourne, her home.