Favorite White Wines that are Perfect with Summer Foods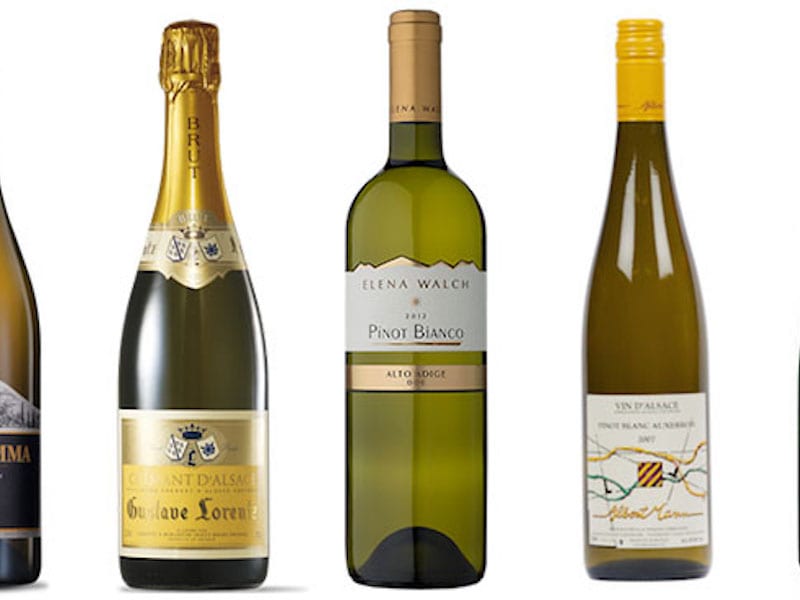 We love white wine, especially in the summer as it pairs with fresh seafood, cheeses, and simple meals. Here are some of our favorite cool sips.
Looking for even more white wine suggestions? Check out our favorite white wines from last summer.

Elena Walch Pinot Bianco Alto Adige DOC 2014
Notes of honeysuckle make this crisp wine an easy-drinker and perfect for an afternoon outside. Clean and elegant, this is a great aperitif that harmonizes with fresh summer fare.
Pair with: With an acidic finish this wine would be ideal with light pastas, simple cheese, light meats, and summer's fresh seafood favorites.
$15

Elena Walch Pinot Bianco Kastelaz 2013
Made by the same producer as the last, this wine has less of a floral palette for a whole different take on Pinot Bianco. Peppery notes and crisp green fruits makes this bottle smooth with a long, subtly tannic finish.
Pair with:This is a great wine beside a simple grilled flatbread pizza with fresh greens and soft cheeses. This wine would also be ideal with a salad served with chicken and a light vinaigrette. It can also be served with grilled fish.
$22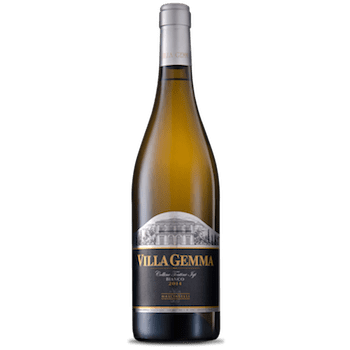 Villa Gemma Masciarelli Bianco Colline Teatine IGT
This bottle comes in as being a more complex blend of grapes than most summer whites. 80% is trebbiano d'abruzzo, 15% cococciola and 15% chardonnay. Together they create a rich, floral background that ends up being almost creamy with notes of banana. The blend is a great balance of floral and fruit that is always appreciated on a warm day
Pair with: This wine is a grilled or raw fish's best friend.
$15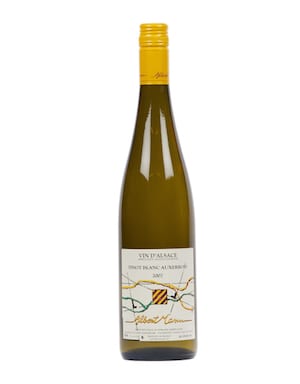 Albert Mann Pinot Blanc 2012
With a touch of refreshing spritz, this Vin D'Alsace is a fresh white wine with an expressive fruity nose. Find notes of citrus hidden in the wine that finishes with a bright acidity. This wine is a quintessential expression of an Alsatian Pinot Blanc.
Pair with: This wine would be great at brunch with a quiche, cheeses, or all day long with heavier seafood like grilled salmon.
$18

Zios Albariño 2013, Rias Baixas, Spain
On the nose, this Spanish wine is a tropical delight. However, on the palette it is not too fruity with a herbal or grassy notes. A fuller mouthfeel and long finish, this wine has just enough dry body to get your appetite going.
Pair With: Enjoy this wine with the best of summer shellfish or grilled summer squash.
$20

Trinity Hill, Sauvignon Blanc 2013
Starting with stone fruits on the nose, this wine turns citrusy with a hint of lemongrass and minerality on the tongue. With plenty of acidity, this wine can help cleanse the palette with heavier foods.
Pair with:Enjoy this wine with an appetizer of soft cheeses or even light Asian foods.
$17

La Selva Sangiovese Bianco Toscano
Made with a red grape, this white Sangiovese wine is a fun expression that sparks a conversation with its rose-gold color and fresh palette.
Pair with: Because of its cool, crisp acidity, this wine is great with fried Italian foods like artichokes served with an aioli sauce. The freshness of the glass will refresh the palette from the heavy bites. Its lightness also pairs well light seafood and white meats.
$17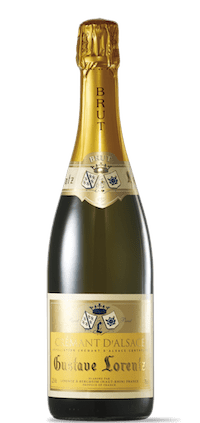 Gustave Lorentz Cemant d'Alsace (NV)
Made according to Methode Champenoise, this wine is a perfect summer sparkler. Medium-bodied, with hints of apple, citrus, and warm bread, this bottle is a cooling white wine, but with bigger, fun flavors.
Pair with:Enjoy this wine happily on its own or with soft cheeses or seafood.
$25

Alto Adige Valle Isarco Kerner
There is something great about a refreshing, simple white wine that can be enjoyed anytime of the day. This wine, however, is not boring or simple, but still remarkable versatile. With a green-straw color, the aromatic wine has notes of lemon oil, honeysuckle, and ripe cantaloupe. Don't worry about it being too fruity or rich because it ends with perfect acidity and minerality to round out its flavors of apricot and slight vegetal undertones.
Pair with:This wine can stand up to poultry, rich seafood, and pork or keep things simple with cold salads and vegetable side dishes. We even enjoyed this bottle alongside take-out Chinese food centering around chicken dishes. The slight spritz of this wine helps to cleanse the palate of the token take-out grease and mirrored the fun, informal flavors.
$22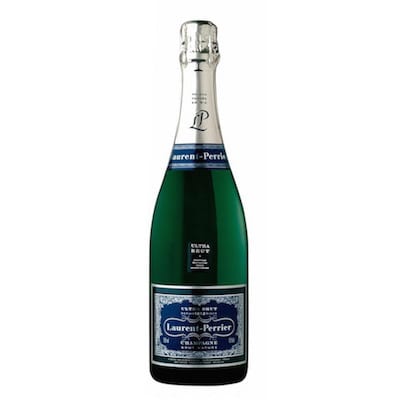 Laurent-Perrier Ultra Brut Champagne
With no added sugar, this bubbly wine is a perfect rendition of a summer by the see. Let it continue to cool you off as you sip it with grilled or raw fish. Or, allow its cleansing nature to refresh your palate while eating a heavy lobster roll or fried fish and chips.
Pair with:This wine is great with a variety of fresh or fried seafoods. Try it served with raw oysters, lobster rolls, fish and chips, sardines, or grilled fish.
$58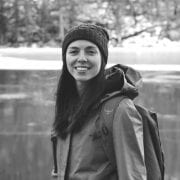 Annelise McAuliffe
Mandatory family outings to the Detroit farmers' market and nightly home-cooked meals cultivated Annelise's respect and curiosity for food. A graduate of The Culinary Institute of America, she spends her free time in New York City recipe testing, eating breakfast all day, and dreaming up international culinary adventures.