Egypt Elections – Bread, Freedom and Social Justice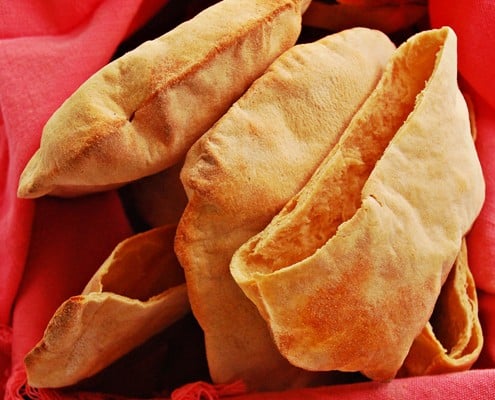 "Bread! Freedom! Social Justice!" – words that echoed through Tahrir Square among countless other squares in cities around Egypt during the first months of 2011 have resurfaced.
By Sarah Khanna
Despite fears of violence, fraud and bribery, the Egyptian people have been lining up in a massive turnout for the first time to vote for a new parliament. Getting ready to give their voice to the party they think will bring their dreams closer to Egypt, they stood patiently in line, an element of civility foreign to them. Older ladies and gentlemen turned up with beach chairs, preparing to leisurely discuss the ways of democracy while they wait to dip their finger in ink, to make their mark on the future of one of the oldest civilizations in the world.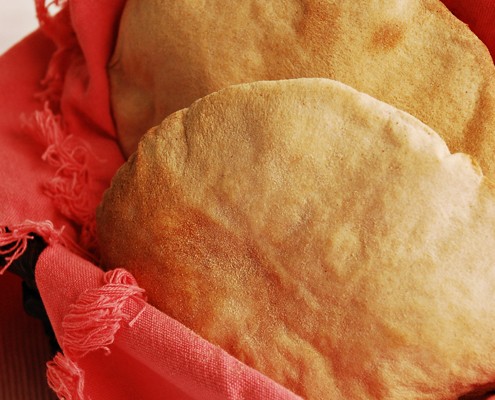 "Bread! Freedom! Social Justice!" – words that echoed through Tahrir Square among countless other squares in cities around Egypt during the first months of 2011 have resurfaced. During the renewed protests and the brutal loss of lives this month, a protester held a round of pita bread in one hand and a tear gas canister in the other. This young man standing silently in a suit displayed the core fears terrorizing the Egyptian public: police brutality and the rising price of bread, the main staple in Egypt. Watching the Egyptians struggle daily to get their share of subsidized bread, this young man, like many around him, can no longer bear to see how poor many Egyptians have become.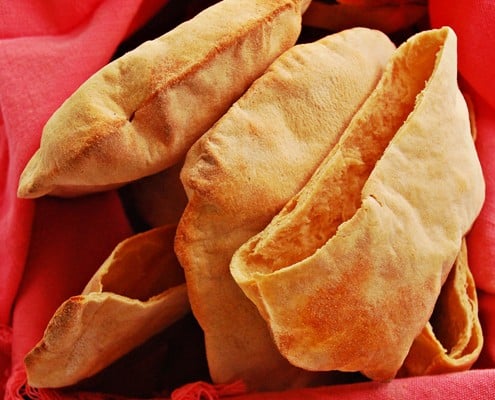 The Egyptians are tired of waiting for hours in a pushy and sometimes violent crowd in an attempt to buy cheap bread. They are tired of the financial woes that plague the country and now, amid the struggle for democracy, are lending their voices to call for better prices, justice, freedom and social unity.
As I walked through Tahrir Square this weekend, feta cheese and sliced cucumbers bulging from thick pockets of warm pita bread were offered to me as I crossed the path of a young and concerned looking lady searching for hungry faces in the crowd. It was clear that she had been in the square for days, serving the people, helping the injured, caring for the elderly and those that demanded to see their country bloom before passing it on to the next generations. Egyptians everywhere had been supplying the square with everything that they could provide, from blankets and gas masks to boxed juices and most importantly, freshly baked bread – that which was fought for on a daily basis handed out without a second thought. This was the spirit of the Egyptian people, unbroken, relentless and fighting for a new beginning.
The closest taste to Egyptian pita bread sold in bakeries on the streets of Cairo.
Recipe Type:
baking, side
Ingredients
1 teaspoon (6 grams) of dry yeast
2 and a ½ cups (590 ml) of tepid water
2 and a ½ cups (325 grams) of whole wheat flour
1 tablespoon (15 grams) of salt
1 and a half tablespoons (22 ml) of olive oil
2 and a ½ to 3 and a ½ cups (250 grams to 350 grams) of all purpose flour
Instructions
Stir the yeast and water together in a large bowl.
Using a wooden spoon and stirring in one direction, add the whole wheat flour, about a cup at a time; then stir 100 times, or until the mixture looks smooth and silky.
This is the sponge that needs to rest covered with plastic wrap for at least 30 minutes, although it is best if it can rest longer, up to 8 hours in a cool place. I left it for 2 hours.
Sprinkle the salt over the sponge and then stir in the olive oil, mixing well, again stirring in the same direction.
Add the all purpose flour a cup at a time, mixing until the dough is too stiff to mix with the spoon.
Scrape into the bowl of a standing mixer fitted with the dough hook.
Knead until the dough is smooth and elastic, 8 to 10 minutes. The dough will be moderately firm and have a slight sheen.
Rinse the mixing bowl, dry it and coat it lightly with oil.
Transfer the dough to the bowl and turn to coat in oil.
Cover tightly with plastic wrap.
Let the dough rise at room temperature for 2 to 3 hours or until it doubles in bulk.
Deflate the dough by kneading it briefly.
Divide it in half and keep one half under plastic or a cloth while you work with the other.
Cut the dough into 8 equal pieces and with the light floured cupped hands, form the pieces into tight balls; keep the balls under plastic while you work on the others.
On a well floured surface, flatten the balls of dough into a circle 8 to 9 inches in diameter and less than ¼ inch thick.
Cover, but do not stack the rolled out breads.
Preheat your oven to 230 degrees Celsius.
Place the dough on a preheated stone/sheet and bake for 3-5 minutes or until the breads resembles blown-up balloons.
Don't worry if you get seams or dry spots or less than full balloons; the bread will still taste good. As the breads come out of the oven, wrap them together in a large kitchen towel.
Finish baking this batch of bread, roll out the remaining dough and continue baking.
Sarah Khanna
Sarah Khanna is the half-Egyptian, half-Indian author behind Buttered-up.com who quit her Cairene career in advertising to become a full time cook, writer and photographer in Kuala Lumpur. She is also a weekly food columnist for the Daily News Egypt where she critiques Arab food culture. Raised as a hotel brat, Sarah has moved frequently but considers Egypt to be her real home. She loves butter and knives and shudders at the sight of canned tuna.