Carly DeFilippo with her personal "not-so-usual-suspects" shortlist guide to great liquid and solid culinary experiences in the city of light.
By Carly DeFilippo
With more than 27 million visitors a year, Paris has long ranked among the world's most visited cities. But this rampant tourism can make it hard to  "live like a local", especially when it comes to food and drink.
I lived in Paris for two years and return regularly, each time discovering a few spots the tourists have yet to dominate. Here are some of my favorite under-the-radar picks, from casual drinks to haute cuisine.
COCKTAILS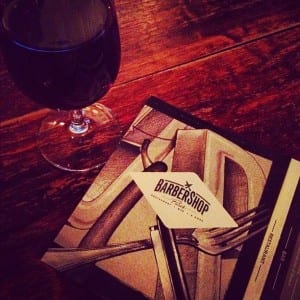 Barbershop: A "Brooklyn bar" in Paris (see: hipster hangout). Sink into the leather armchairs for an early evening verre, or linger after dinner to catch the "see and be seen" set.
68 Avenue de la République, 75011
Grazie: A pizza joint with inventive cocktails, this industrial space is more modern than nostalgic. The low-lit ambiance makes for an excellent date spot, especially once the kitchen has closed.
91 Boulevard Beaumarchais, 75003
WINE BARS
Café de la Nouvelle Mairie:  Hidden in a small square near the Sorbonne, this bio bar caters to rumpled intellectuals and food enthusiasts alike. The unusual organic wines and effortless, home-cooked fare – like a refreshing burrata, fennel and sun dried tomato salad – never fail to please.
19 Rue des Fossés Saint-Jacques, 75005
Le Verre Volé: A favorite of the expat food-writing set, this bar may no longer be a well-kept secret. But its expertly curated cellar and ever-changing menu – not to mention the charming, but minuscule dining room – keep locals lining up for more.
67 Rue de Lancry, 75010
AFTERNOON SNACK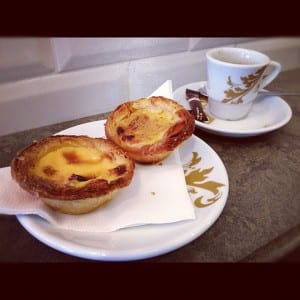 Mary: While the infamous Berthillon does offer incredible ice cream, the endless lines of tourists are a huge turnoff. Instead, head to this gelato-lover's haven, whose namesake churns up some of the best frozen flavors I've ever tasted.
1 rue Charles-François Dupuis, 75003 
Comme à Lisbonne: This tiny storefront serves addictive pasteis de nata, flaky Portuguese custard tarts. What's more, the house espresso is far better than that at most Parisian cafes, and the small shop features a number of other upscale treats.
37 Rue du Roi de Sicile, 75003
BISTRO APPEAL
Chez Jeanette: Hip, but low-key, Jeannette impresses with impeccably fresh cuisine. Their saumon en cocotte (salmon baked with vegetables in an earthenware dish) blew me away, and I also loved their just-rich-enough nutella tiramisu. 47 Rue du Faubourg-Saint-Denis, 75010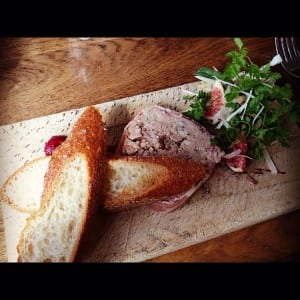 Les Petits Plats: This unassuming, charming haven flanks a quiet street in southern Paris. Fresh, vibrant flavors define each dish, from gamey chicken liver terrine, to a sweet-and-sour, meringue-topped lemon tart. 39 rue des Plantes, 75014
Le Baratin: Known as a favorite lunch spot among chefs, this bistro has gotten its share of good press. But its discreet location on the Belleville hill has kept tourists at bay, despite the remarkable, rustic cuisine.
3 Rue Jouye Rouve, 75020 
ANYTHING BUT FRENCH
La Tête Dans Les Olives: If you're looking for an intimate, informal dining experience, there are few in Paris more delightful than this Sicilian table for six. Hosted in a small olive oil shop – by reservation only – it's an incredibly flavorful Italian feast.
2 rue Sainte Marthe, 75010
Paris-Beirut: Eating well in Paris doesn't have to be expensive, especially at this unassuming Lebanese traiteur. For less than 10€, you can enjoy a mixed plate of mousaka, taboulé and other spiced, Mediterranean fare. What it lacks in ambiance, it makes up for in authenticity.
242 rue de Tolbiac, 75013 
UPSCALE OCCASION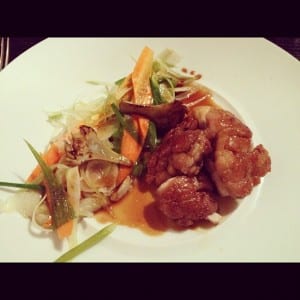 Neva: It may be in a culinary "dead zone" – right behind the Gare St. Lazare – but Neva merits the detour. Each dish is beautifully plated, with an exquisite balance of flavors and textures. Their ris de veau (veal sweetbreads) could win over even the most offal-opposed eater.
2 rue de Berne, 75008