This is a great weekday dinner idea. It's easy, it's fast, is, simple! The world's easiest broccoli beef.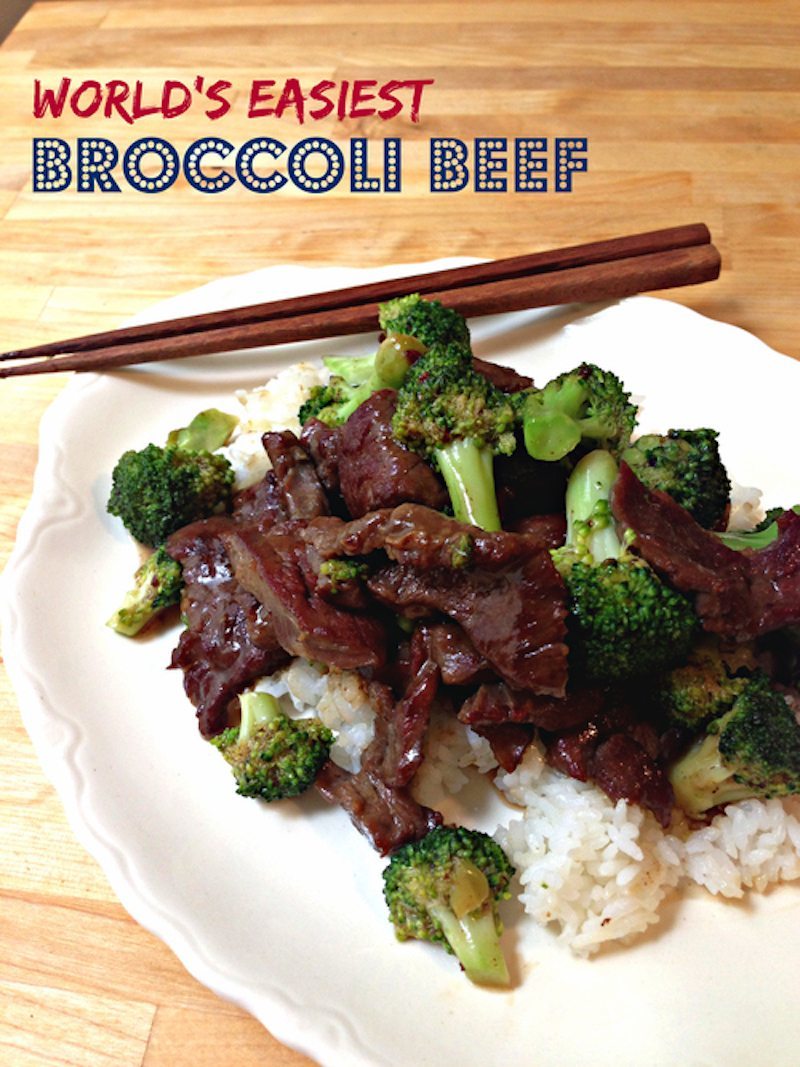 No. Seriously. It really is the world's easiest recipe. You probably don't even have to follow my measurements! There are a few key things when making this dish that ensures it comes out a success, and I will share it with you now. (Trust me! I'm Chinese, I know what I'm doing it when it comes to broccoli beef!). To make it even healthier, serve over a bed of brown rice to get your whole grains.
You ready? You ready for the beef and broccoli tips that will change your life?
Here they are:
1) Make sure you get the right cut of beef. Preferred: hangar, flank, flatiron. Then make sure you slice against the grain. These cuts offer the perfect amount of tenderness, and cutting against the grain helps to make sure it is nice and soft and not too chewy.
2) When marinating the meat, baking soda is the active ingredient that really makes the meat soft and tender. Don't skip it! I know, it's weird. Why would I put the same ingredient I use to wash stains out of stuff on my meat? Trust me! It does some break down on the meat and it's key.
See Also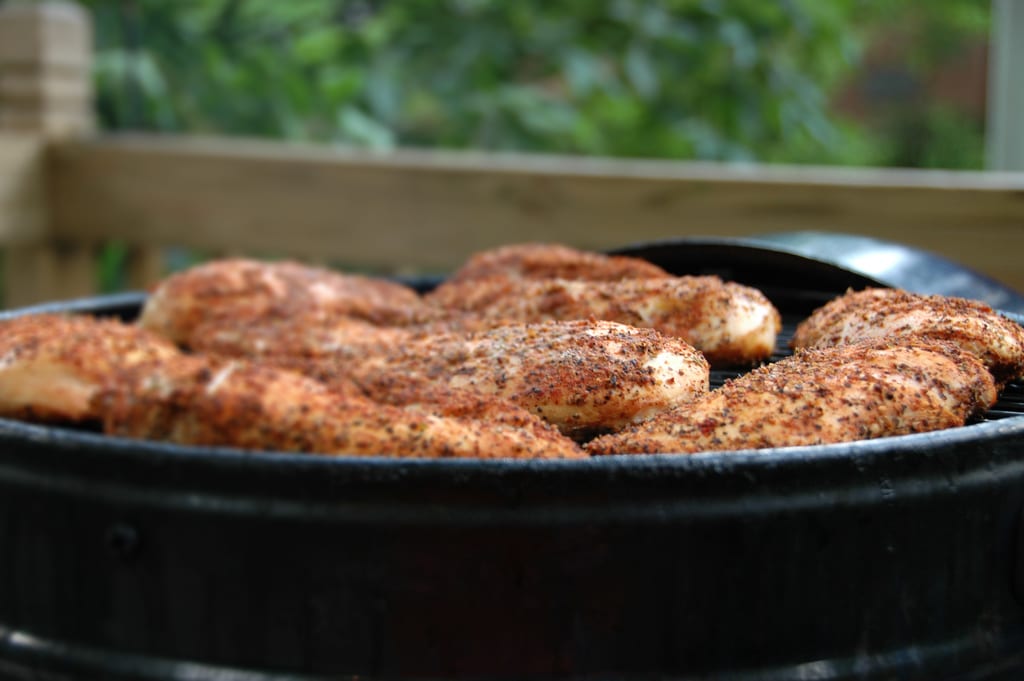 3) When making the stir-fry slurry/sauce; make sure you use 1 cup chicken broth vs. water. It makes the sauce that much more flavorful and all the flavors round out when you're finished sautéing everything.
4) Don't pre-cook the broccoli. Use fresh broccoli, and just throw it in to the pan after the meat is sautéed. The steam/sauce in the pan will cook it just enough while keeping it crunchy and crisp. If you cook it before and put it back into the pan, the broccoli can become overcooked and soggy. And who loves mushy broccoli?
Print

---
Author:

Tian Lee

Yield:

2

servings

1

x
Meat:
½

lb flank steak (sliced thinly, against the grain)

2

lbs broccoli (de-stemmed, cut into tiny broccoli florets)

1 cup

white rice (asian short grain, preferably)

1 tsp

baking soda (this is the *secret* ingredient for the tender meat texture you've had at places like Panda Express)

1 tsp

corn starch (this helps the beef from drying out)

1 tsp

Chinese cooking wine (called Xiaoshing wine, or you can use regular cooking sherry)

1 tsp

soy sauce

1

clove garlic (minced)
Stir-fry sauce:
*Mix together all ingredients

1 cup

chicken stock

1 tablespoon

sugar

1 ¼ tablespoon

oyster sauce

1 tablespoon

corn starch

1 tsp

balsamic vinegar
---
Instructions
-Marinate the sliced beef with soy sauce, baking soda, corn starch and Chinese cooking wine, about 15 minutes.
-Heat 1 tablespoon of oil in a wok or skillet over high heat with minced garlic. Fry up the garlic until it releases slight garlic smell (it will turn a light cream/brown – but don't burn the garlic). Stir-fry the beef in the oil and sautéed garlic until 70% cooked.
-Add the broccoli florets and stir fry with beef that is already in the pan on high heat.
-Add all the stir-fry sauce ingredients (that have already been mixed together) into the pan with broccoli and beef. Place a lid over the pan if you have one.
-Stir-fry and let the sauce condense and cook down into a thicker sauce (or until there is a nice sheen/glaze on the meat).
-Serve hot over a bed of rice.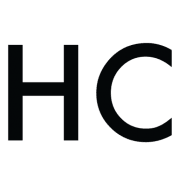 Tian Lee
I'm author of The Juicy Peach Diaries. I believe that being healthy can taste delicious and be awesome. I am not strictly gluten-free, diary-free, or meat-free. I believe we can get all of the nutrients we need from a variety of foods, and that life is all about joy & balance. When I'm not blogging, you'll likely find me on a kayak, in new countries & tasting foods I've never had, or hand-picking fruit on a farm.