Doughboy Bake Shop: Something Special in the West Village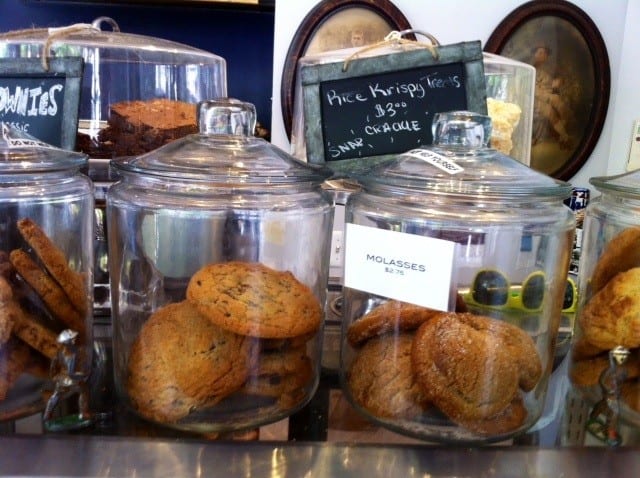 The baked goods at Doughboy Bake Shop are served with a touch of nostalgia. Nanette McLain with more.
By Nanette McLain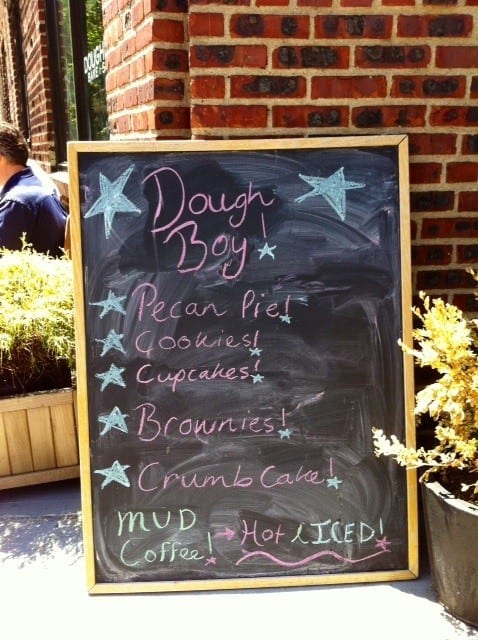 The baked goods at Doughboy Bake Shop are served with a touch of nostalgia.  Growing up in a small Midwest town that boasts its own marble monument to World War I, this bakery's tribute to the "Doughboy" is recognizable, as well as the references to the American Legion.  There is respectability and character to this bakery from the stars that set atop the vanilla and chocolate, frosted cupcakes to the ever so slight taste of cocoa in the otherwise tangy red velvet.  I visualize the not too sweet, frosted cupcakes in the hands of the doughboys that adorn the walls.

The cupcakes served at Doughboy Bake Shop are more than a decadent dessert. There is something hearty about the cake, firm but moist. I have yet to have a red velvet cupcake that tastes the same, and having walked the red velvet carpet before, I have yet to identify a measure by which to nominate and award such a cupcake as the "best."  Instead each is unique, and the tart cream cheese frosting at Doughboy Bake Shop is as memorable as the small purple flower resting on the frosted swirl.

My trip to Doughboy Bake Shop was not limited to just one cupcake.  I sampled the Oreo Cupcake, also touting a memorable frosting made up of crumbled Oreos creating a unique taste and texture. I chose traditional flavors – yellow cake, one with chocolate frosting the other with vanilla.  The cupcakes were not lathered in frosting but instead had a nicely piped swirl on top.

I finished off my trip to Doughboy Bake Shop with an iced Mud Mocha.  The orange Mudtruck serving a variety of coffee drinks has become iconic in the East Village, and Doughboy Bake Shop now serves this popular Mud Coffee across town in the West Village sans the orange Mudtruck.  Similar to the baked goods served at Doughboy Bake Shop, the iced mocha is not too sweet.  It is a delightful drink made with just the right amount of cocoa.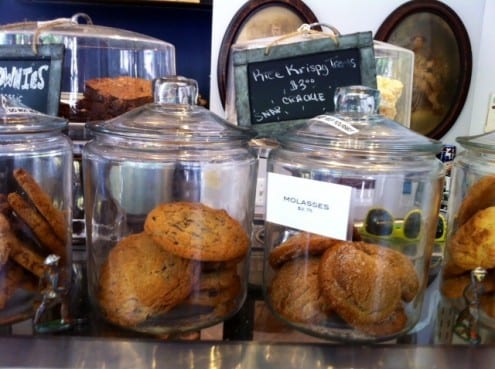 More than just cupcakes Doughboy Bake Shop offers a variety of other baked goods and coffee drinks.  Peering through the display case and gazing at the glass cookie jars and cakes stands, no marching orders necessary, I will undoubtedly return to Doughboy Bake Shop located in the West Village.
Doughboy Bake Shop
535 Hudson Street
New York, NY 10014
Nanette McLain
Nanette's roots are in the Midwest, but seeking adventure she left in 2005 to explore New York City eventually making it her home. Her free time is dedicated to exploring the City and the food it offers. She has a passion for something sweet recently co-authoring the travel guidebook Sisters' Guide to NYC Cupcakes.