Double Chocolate Chip Ice Cream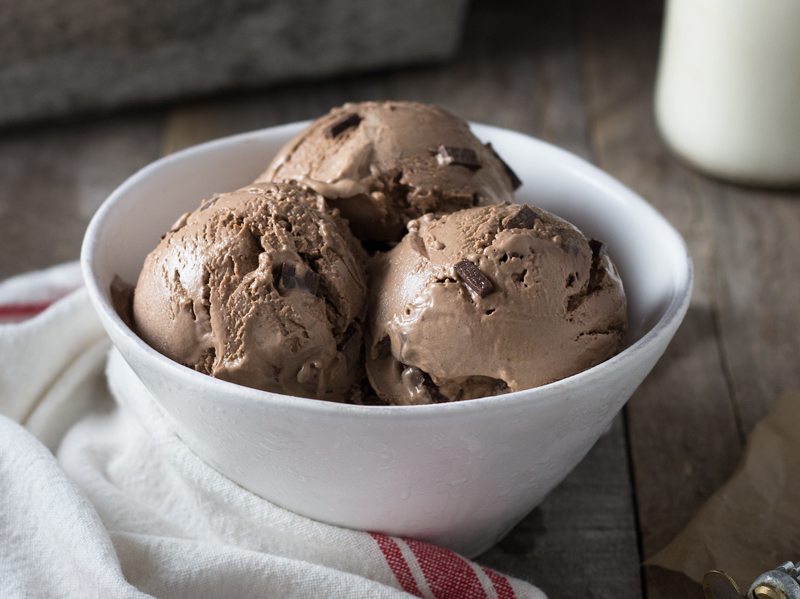 Dive into a bowl of creamy, chocolate ice cream with semi-sweet chocolate chunks.
I decided to sneak in a little ice cream before the summer is over. And who doesn't like chocolate? Well, okay. I know there are a lot of vanilla only people out there, so this is not for you.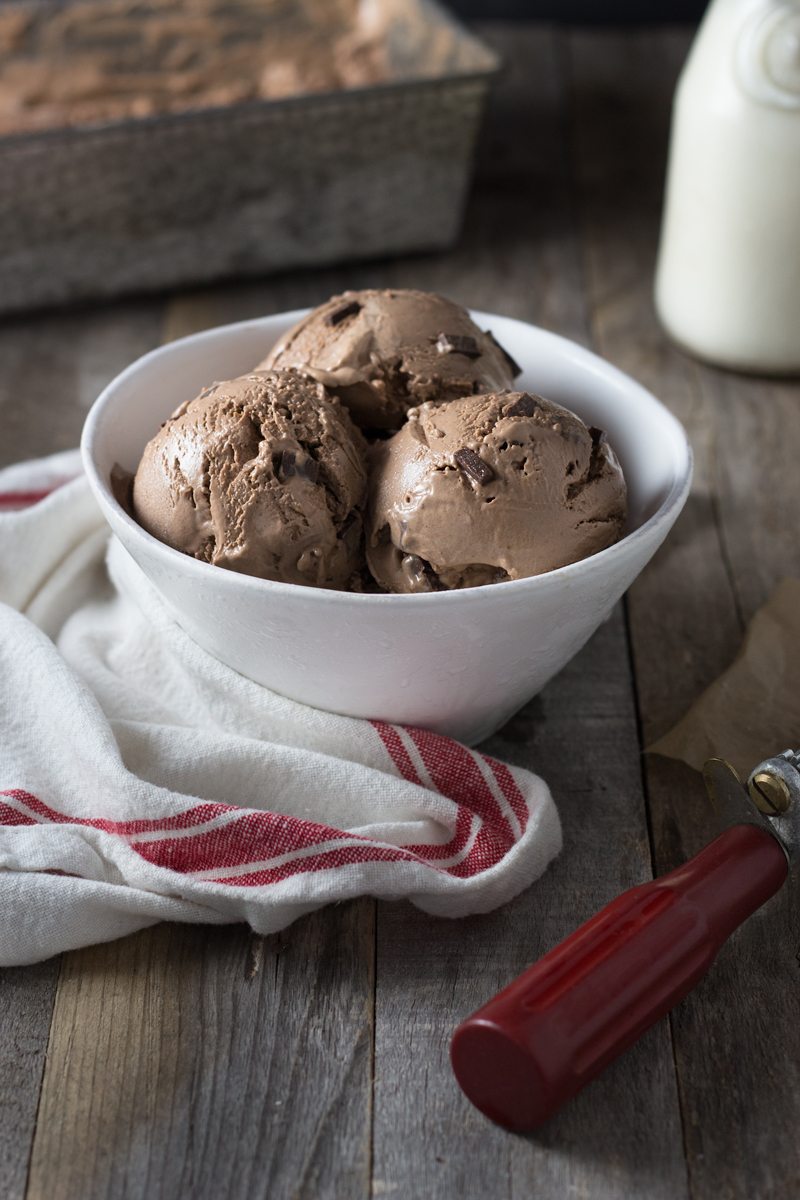 For those of you who love chocolate ice cream, you really have to try this. The combination of semi-sweet chocolate and cocoa powder provide the perfect balance of chocolate flavor. The chocolate chunks are just a bonus, but I really love the addition for texture. Get in your kitchen and get churning!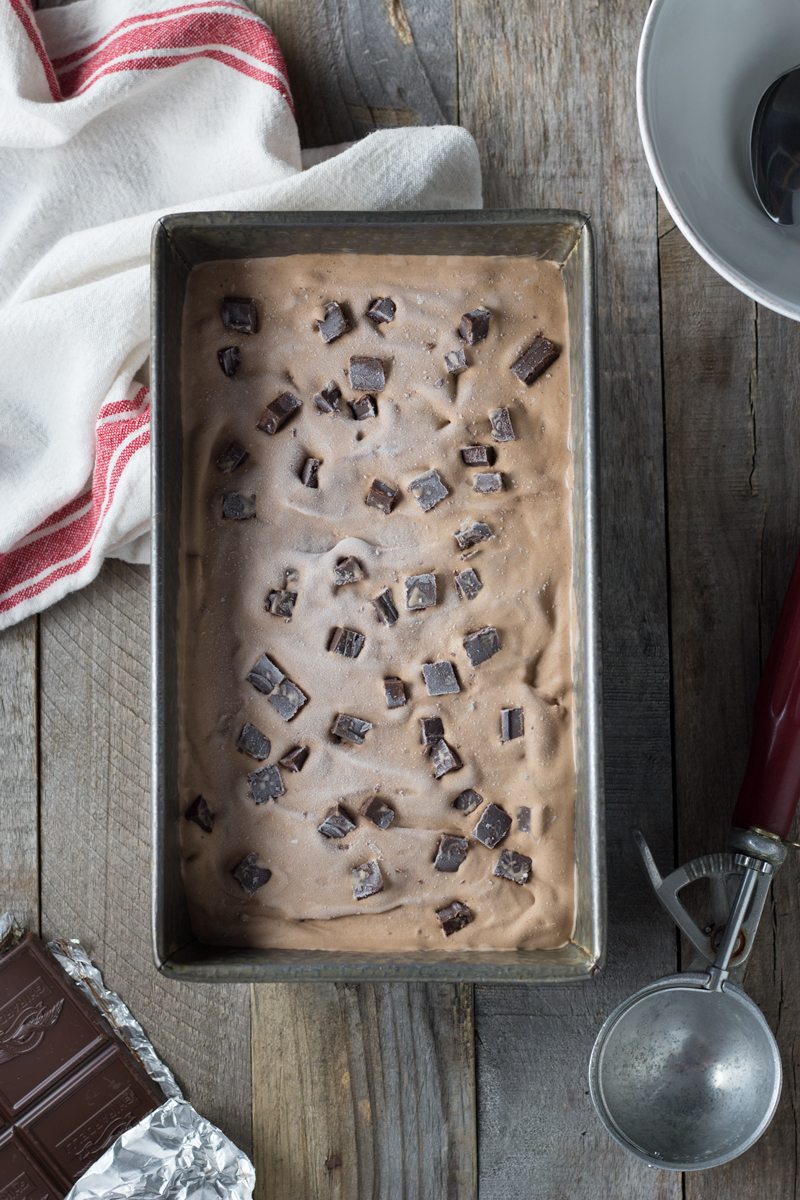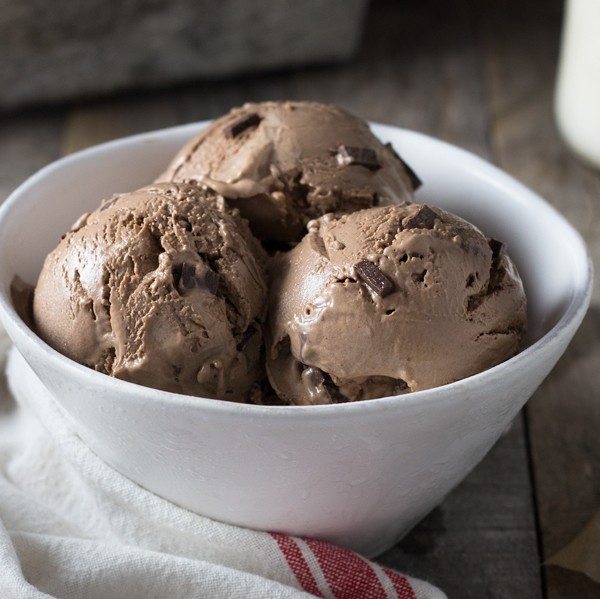 Sabrina Russo
Ingredients
6

oz

semi-sweet chocolate

divided

2

C

heavy cream

1

C

whole milk

¼

C

cocoa powder

1

tsp

instant espresso powder

Dash of salt

6

egg yolks

2/3

C

sugar

½

tsp

vanilla extract
Instructions
Finely chop 3 ounces of the chocolate and place into a large bowl. Place a sieve over the bowl and set aside. Combine the cream, milk, cocoa, espresso and salt in a medium saucepan. Warm over medium heat until the mixture comes to a slight simmer.

Meanwhile, beat egg yolks and sugar until pale and creamy, about 3-5 minutes. Temper eggs by slowly pouring about a ½ cup of the cream mixture into the egg mixture, while constantly whisking. Pour the tempered egg mixture into the pot, while vigorously whisking. Continue to whisk, scraping down the sides of the pan, for about 3-5 minutes or until the custard is thick enough to coat the back of a spoon. Stir in vanilla.

Pour the ice cream base over the bowl of chopped chocolate through the sieve to remove any lumps. Whisk in chocolate to melt and incorporate. Cool at room temperature. Cover with plastic wrap touching the surface to avoid forming a skin. Chill in fridge at least 4-6 hours or up to 24 hours.

Chop the remaining chocolate into small chunks. Freeze the ice cream base using a machine according to the manufacturer's instructions. When it's about ¾ of the way frozen, add the chopped chocolate and continue to churn until done. Transfer to the freezer to freeze completely. For easier scooping, allow to come to room temperature for about 10 minutes before serving. Enjoy.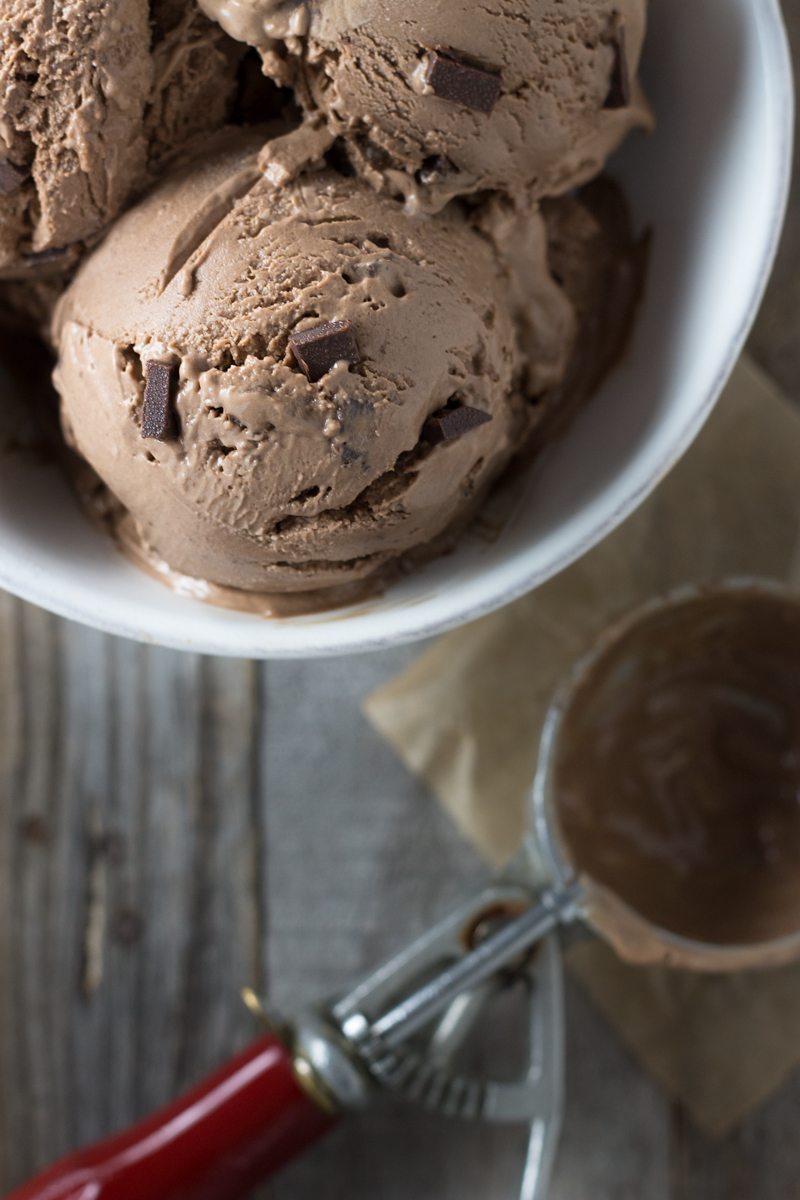 Sabrina Russo
My Three Seasons represents the 3 key factors that are most important to me in cooking. #1 Seasonal ingredients #2 Proper Seasoning (don't skimp on that salt!) #3 Cooking like a Seasoned chef (technique is everything). My name's Sabrina. I live in NYC. I'm a registered dietitian with professional cooking and food styling experience. Come cook with me.