With 16 culinary venues inside, we're super excited for the opening weekend of Milk Market, a new Denver food mart by the Bonnano family. Here are our 10 favorite things.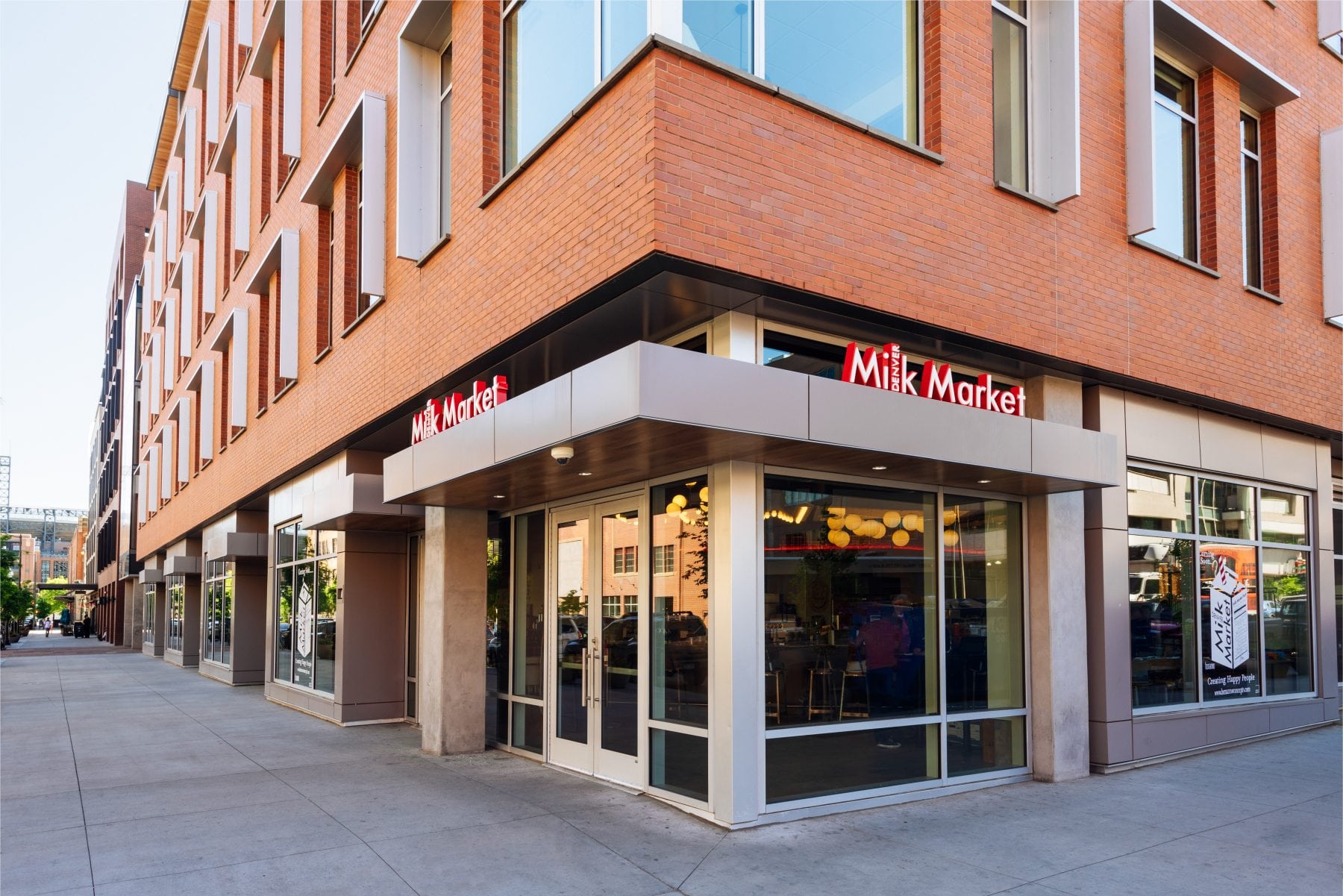 Image by Ryan Dearth
Denver has its share of food halls and markets, but Milk Market is a bit different. For starters, it's not only owned by one family, but Frank and Jacqueline Bonnano came up with each and every concept for each and every of the 16 food stalls within its walls. We imagine it was quite a feat, but it paid off and is one beautiful, cohesive space. The second difference is that a percentage of each quarter's sales will be donated to Children's Hospital Colorado. So go eat, drink and be merry, knowing your dollars are helping to do good.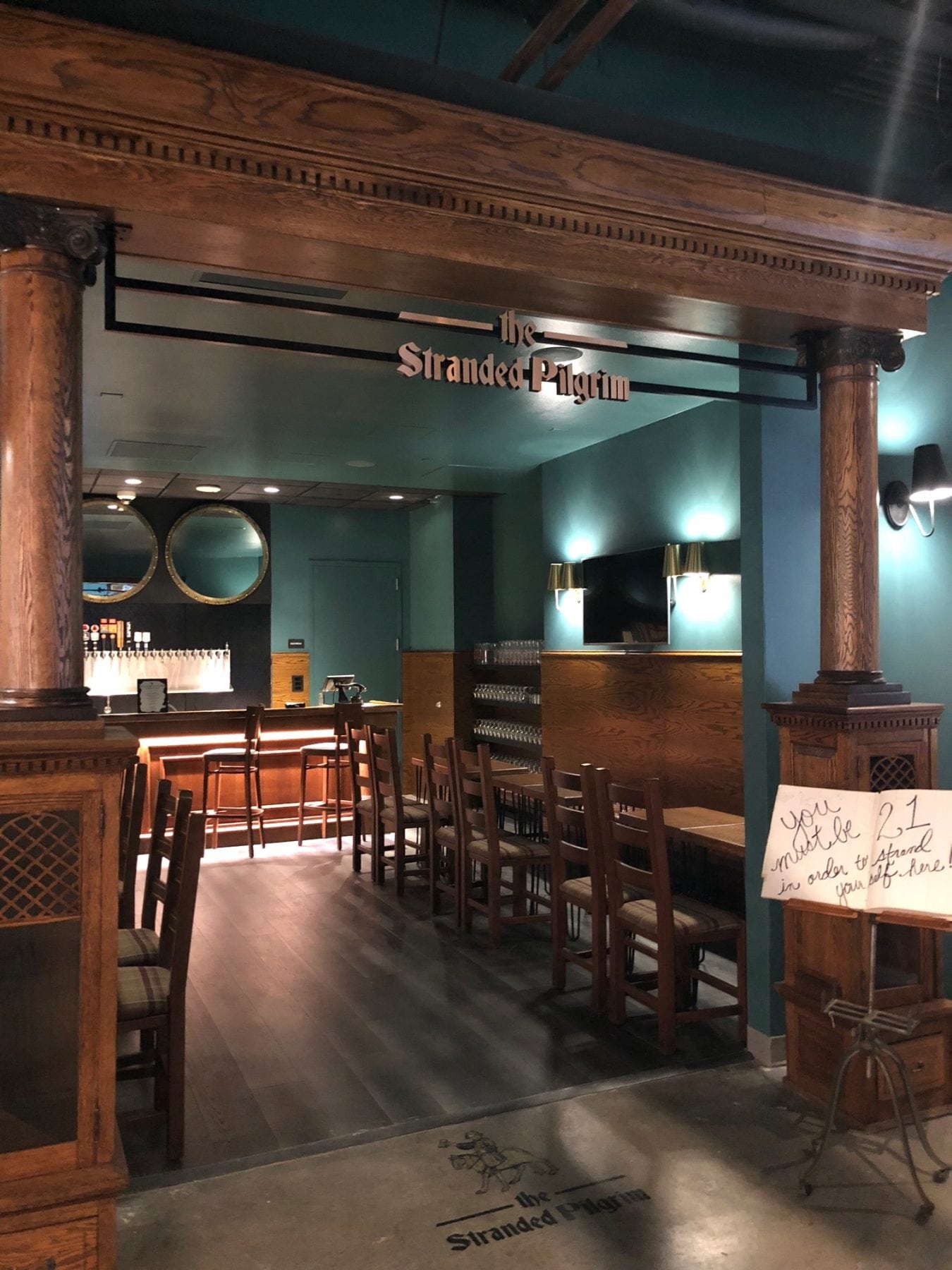 1. Exclusive Colorado Beer at The Stranded Pilgrim
There is no shortage of good beer in Denver, but The Stranded Pilgrim will be pouring more than 20 beers and ciders including local favorites and also exclusive pours from Colorado brewers that can only be found in their home taproom and The Stranded Pilgrim. We love the tucked-away, pub vibe of this concept. Find out more here.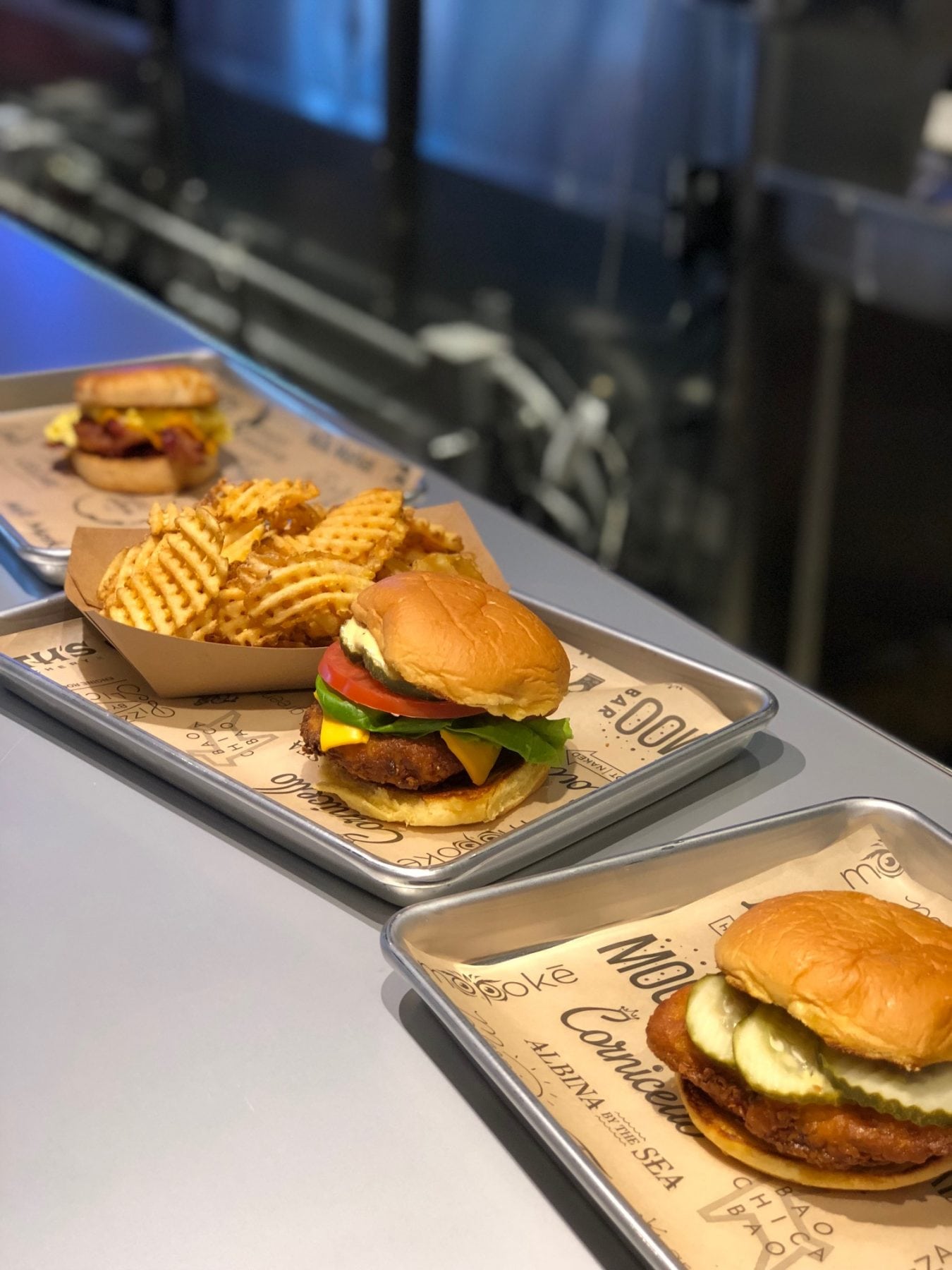 2. Hot Fried Chicken
Denver has some good fried chicken, but we haven't found anything quite like Nashville's super spicy birds… that is until Lou's Hot and Naked. From breakfast sandwiches to dinner chicken plates, this is true comfort food. See the full menu.
3. Thin Crust Pizza
When we first entered the Milk Market, these glorious pizzas baking in the wood-fired oven is the first thing we smelled. And what a first! From classic Margherita to a Carbonara pie, these pies are sure to become a favorite. Check it out at the Bonanno Brothers Pizzeria counter.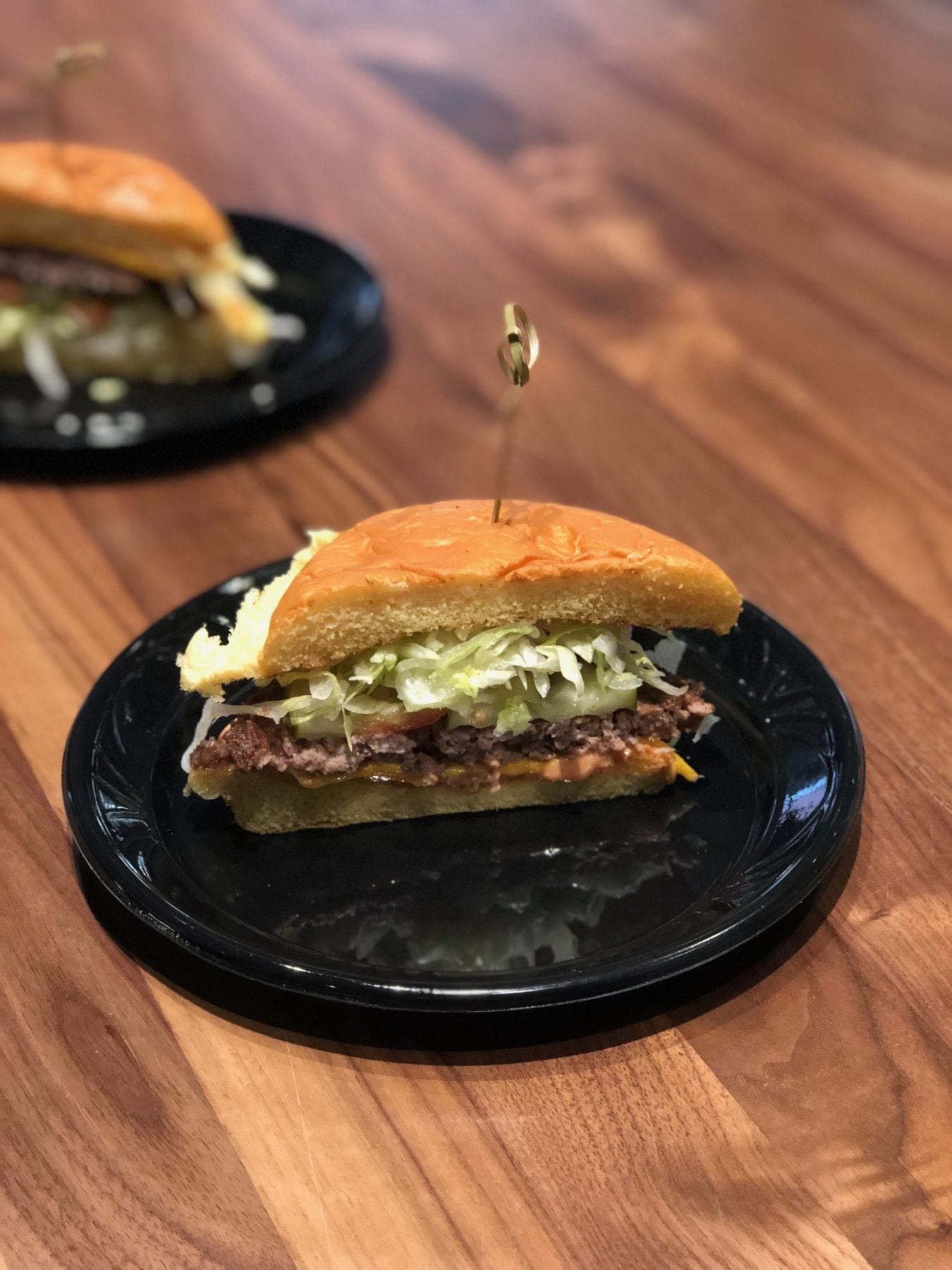 4. A Perfectly Cooked Burger and Some Meat to Take Home
Inspired by Jacqueline's grandmother, Ruth, Ruth's Butchery is pumping out awesome burgers. Plus, there is plenty of farm-raised, Colorado meats in their case for you to take home and cook yourself.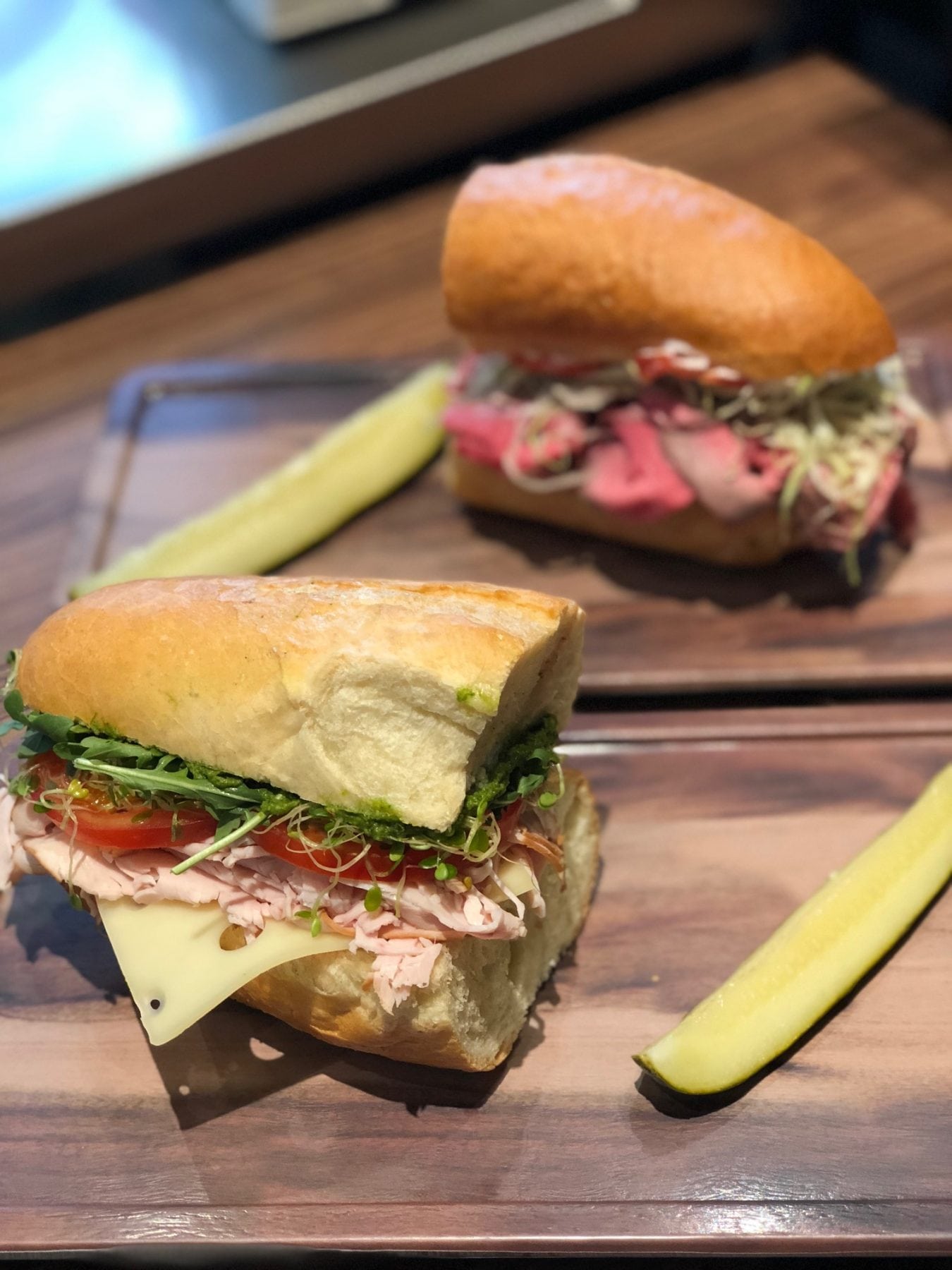 5. House-Made Cold Cuts
There's something about a great sandwich loaded with cold cuts that makes out tastebuds sing with delight. The team at the Salt & Grinder Salumeria concept is curing their own meats in the cellar below, so you can be sure it's the best and made with pride.
6. Vibrant, Fresh Pasta To-Go
Want good pasta? Stop by the Mano Pastaria counter and take a few beautiful pounds home with you. While we were there, they were serving up some colorful arugula and beet doughs. You can also order cooked pasta dishes that can be enjoyed at the bar counter in the Milk Market with a drink in your hand.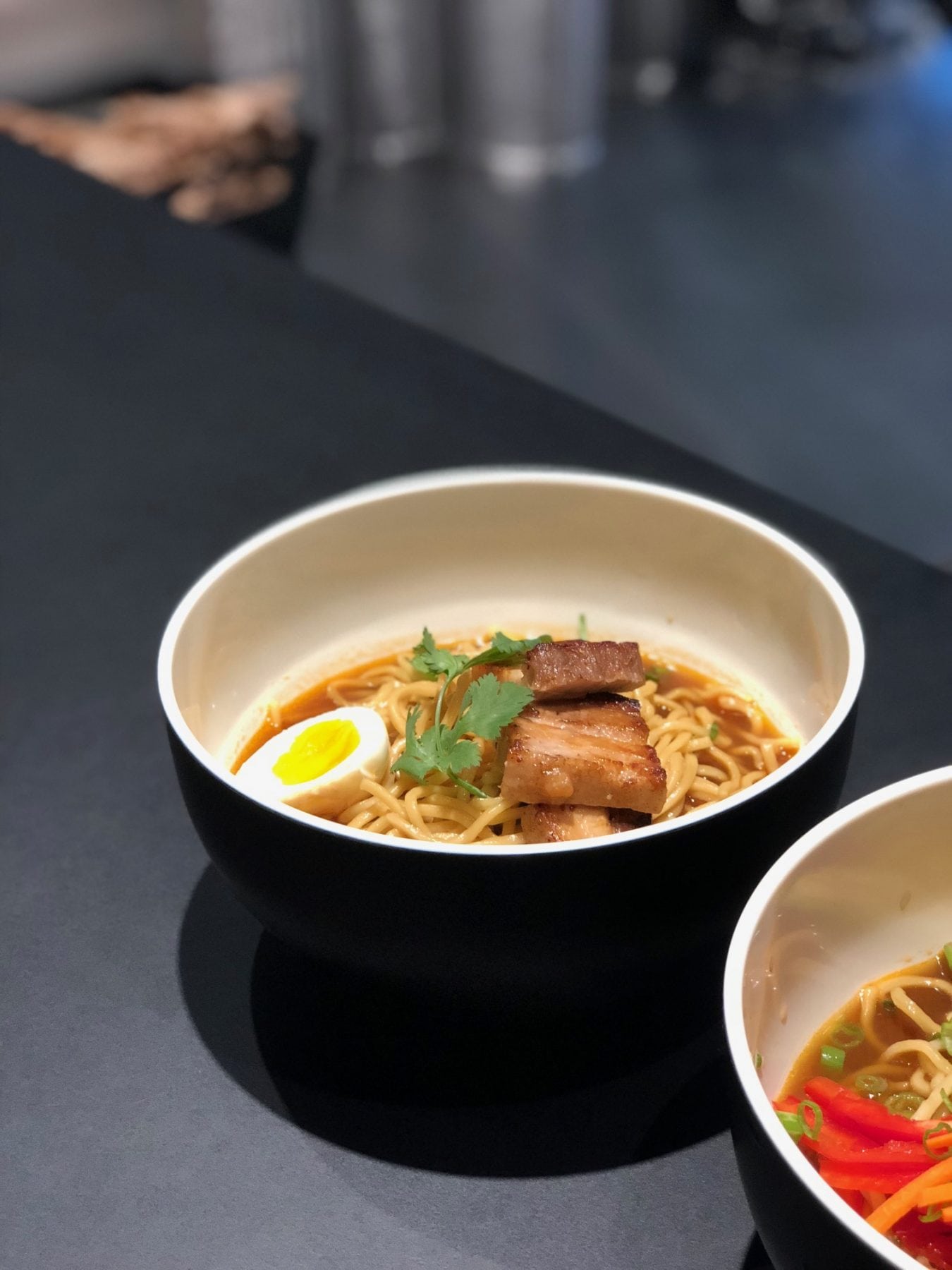 7. All the Best Bites of Bones in Downtown
Governor's Park no longer has the only access to the deliciousness of Bones. The Bao Chica Bao concept is serving the best of Bones' buns, rice bowls and ramen that will make you smile.
8. Craft Cocktails in the Center of it All
The visually impressive Moo Bar serves up a slew of classic and refreshingly reinvented drinks made with house-made syrups and infusions. Grab a drink and stroll around the market!
9. Wine on Tap
Drink a glass while you walk around, taste a special bottle, or order some wine from the tap to take home and enjoy. This is Cellar. It's a stunning corner of the market lined with bottles of wine and also serving pours from kegs. Get a sample or split a bottle with some friends, whatever you want! We love the flexible approach Cellar brings to wine drinking.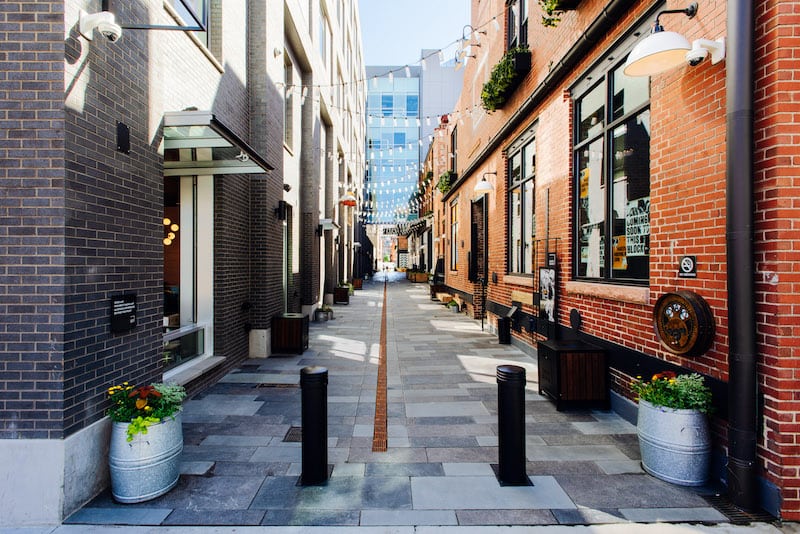 Image by Ryan Dearth
10. Pizza Walk-Up Window (Coming Soon!)
Milk Market has an awesome outdoor alley that we can't wait to enjoy this summer. Engine Room will be a walk-up window in the alley serving New York-style slices. Hooray for more late-night food downtown!