Fire up that appetite and join the journey to De Gustibus Cooking School for an exclusive interview with Salvatore Rizzo, the true master of hospitality in the kitchen, exclusive recipes from NYC's favorite chefs.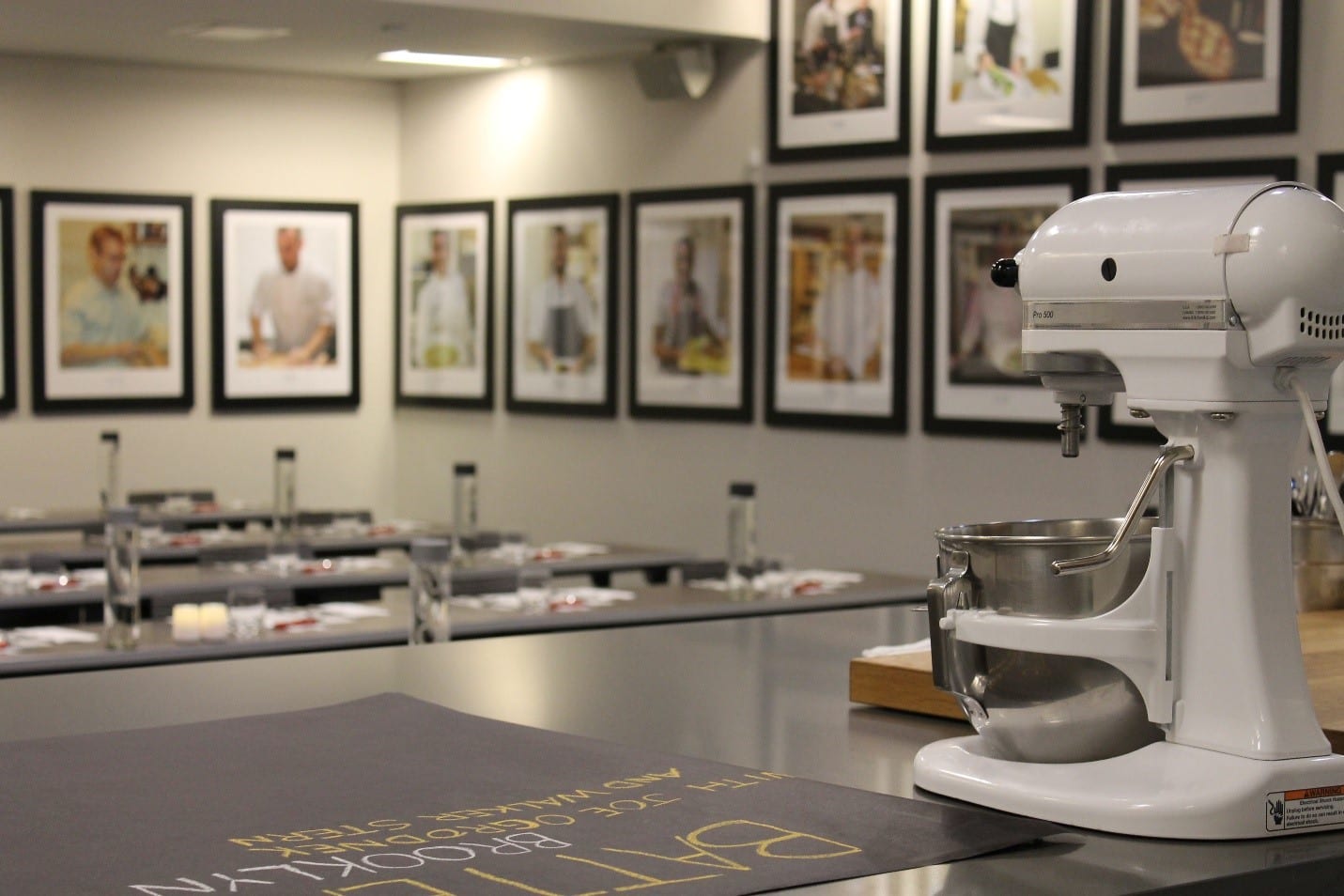 For the past 36 years, hidden in the corner on the 8th floor of Macy's Herald Square is the best family environment experience that very few have been lucky enough to hear about. Fortunately for you, I lucked out with the scoop!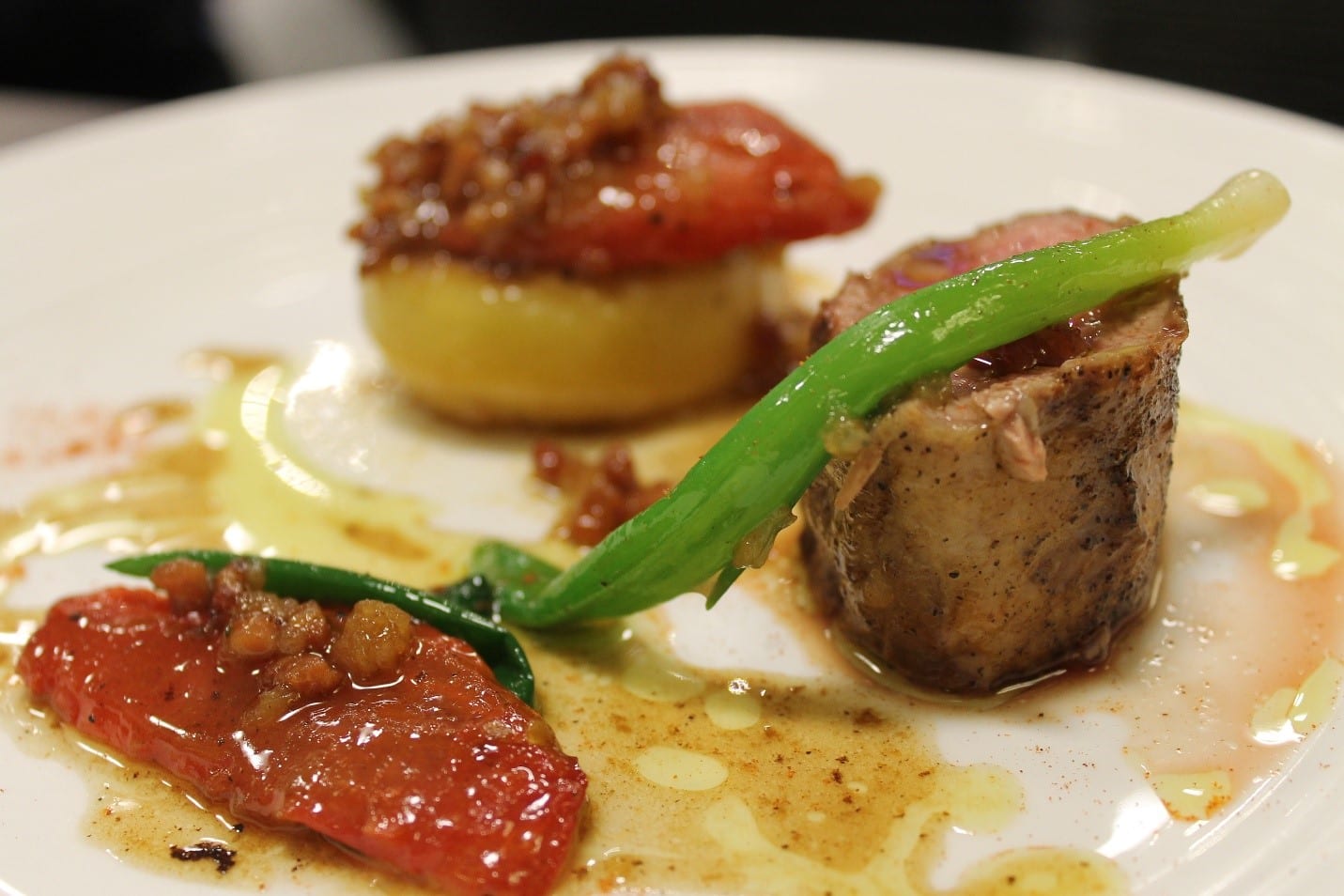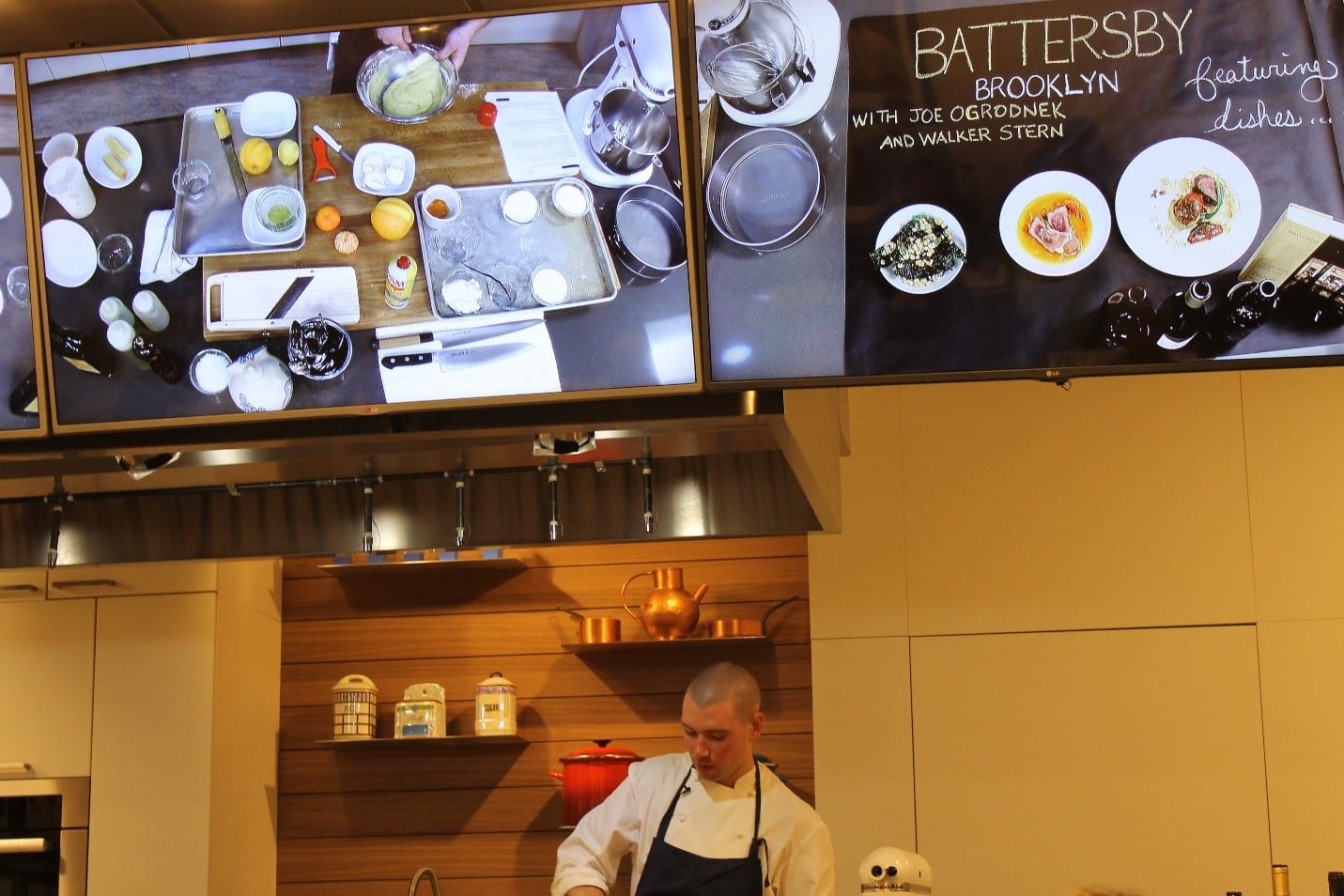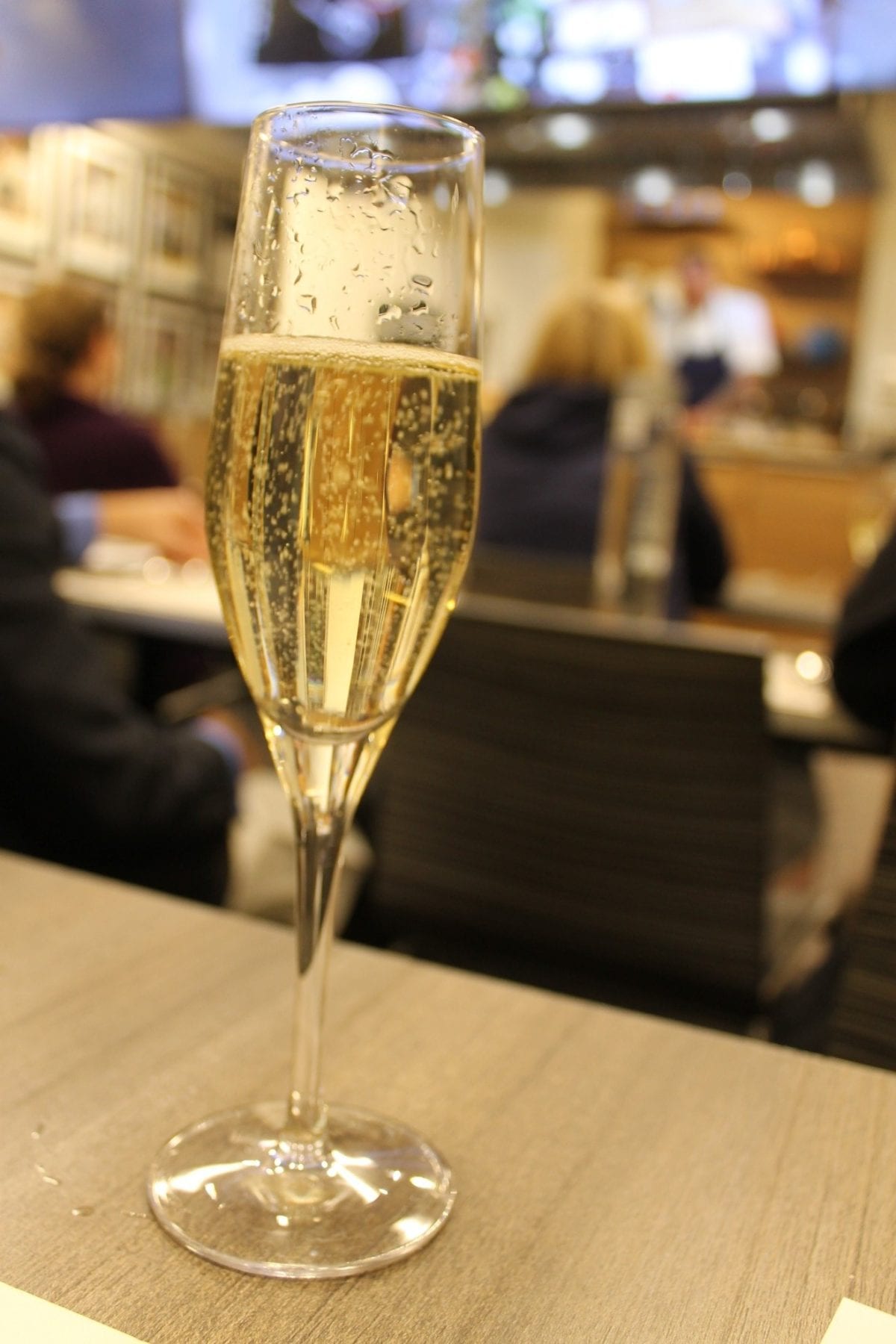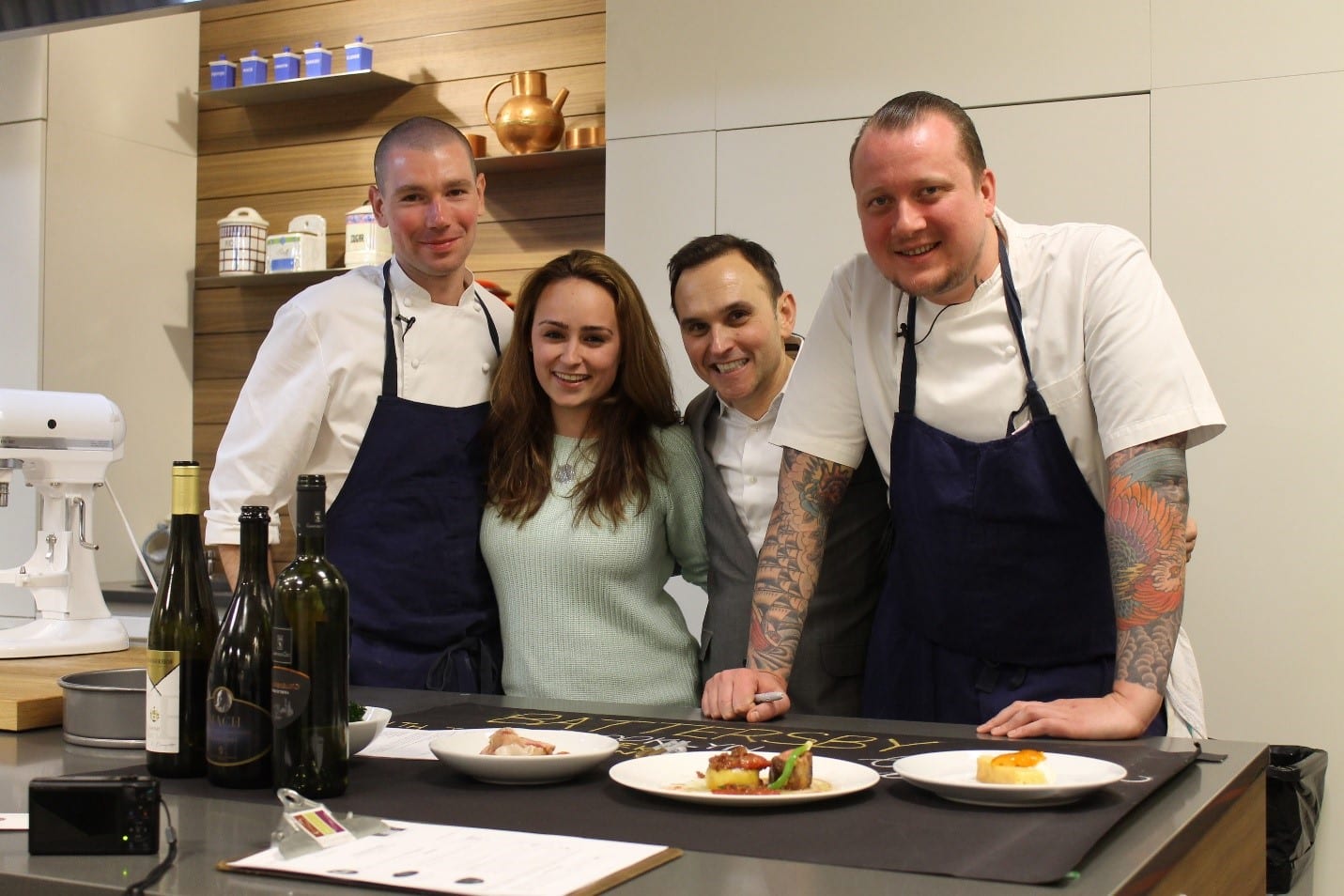 For those of you that enjoy a culinary experience without the exasperating prep work and without having to do a load of dishes, De Gustibus Cooking School is for you. They offer a three-hour class where visitors can observe the techniques of top chefs from around the world. Follow the enchanted recipes to the rhythm of the journey that the chef chooses to take you on. The delightful aromas fill the room as the divine menu is created for your tasting.
You feel like royalty as handpicked sparkling wine, Fondazione Edmond Mach di San Michele all' Adige 2008 is perfectly matched to an exquisite perfection of a culinary masterpiece that should be served on golden plates.
At De Gustibus, they pride themselves on providing the highest quality experience in all things culinary, creating an adventure for visitors that allows them to get close and personal with the most celebrated chefs. Riding my luck after attending the Cooking class: Boundless Brooklyn, Joe Ogrodnek and Walker Stern of Dover, I scored an interview with Salvatore Rizzo, also known by his students as Sal. I couldn't help myself but ask what criteria the chefs met, that allowed them to entertain us students with their ravishing skills?
Sal said that he thinks long and hard about who he invites by staying up to date on food news, articles, and social media. Sal manages to dine out a lot which inspires him in his selection on who he wants to teach in the next class.
"The criteria for any given chef is that they have the tools to teach a good class and provide the audience knowledge that will help them be better home cooks.  What's pretty awesome is when you have a first-time chef, who is a bit uncomfortable with public speaking and leaves a class with the confidence that they did a great job.  Just like Joe and Walker from Dover!"
I could see the passion for food flowing out of Sal's mouth, so I was curious on what was his turning point in his life that kicked off his interest in food and cooking?
"My first personal foray into cooking was when I learned to make minestrone soup in home economics class. I came home and made it for my Mom and Dad, and they loved it! Our home was always what would now be called a 'foodie' home – we made our own wine and homemade pasta, pizza as well as had a small garden that my father took great pride in maintaining.  If I wanted a tuna sandwich, my mother would instruct me to go in the back and pick the celery, spring onion, and so on."
Ever since Sal's first job as a busboy in a restaurant when he was 13, he never looked back. He strives to show his audience the passion he has for food through each cooking class with a hint of comedy. I believe there could be no one better to do his job, I left with a smile from ear to ear and a cluster of new remarkable recipes from Joe and Walker who run Battersby and Dover in Brooklyn, NY. Check out their recipe for Grilled Tuna with Piperade and Mangalitsa Ham. It is to die for, I couldn't get enough.
Before I finished, I had one more question on my mind…  Why the name "De Gustibus Cooking School"?
"I cannot take credit for the name, the founder Arlene Sailhac chose the name. It is derived from a Latin saying De gustibus non best dispututandum meaning "Of taste there is no dispute."   Which stands true as much today as ever. The theme of this season is Infinite Possibilities, reflecting the diversity of chefs and dishes to which guests have access to."
Sal has taught me that these days chefs have infinite choices in what tools and ingredients they can use to help them create masterpieces in the kitchen. Why not take the journey with Salvatore Rizzo to De Gustibus Cooking School and taste the wonders of the world? you will only smile bigger with every stimulating dish placed in front of you.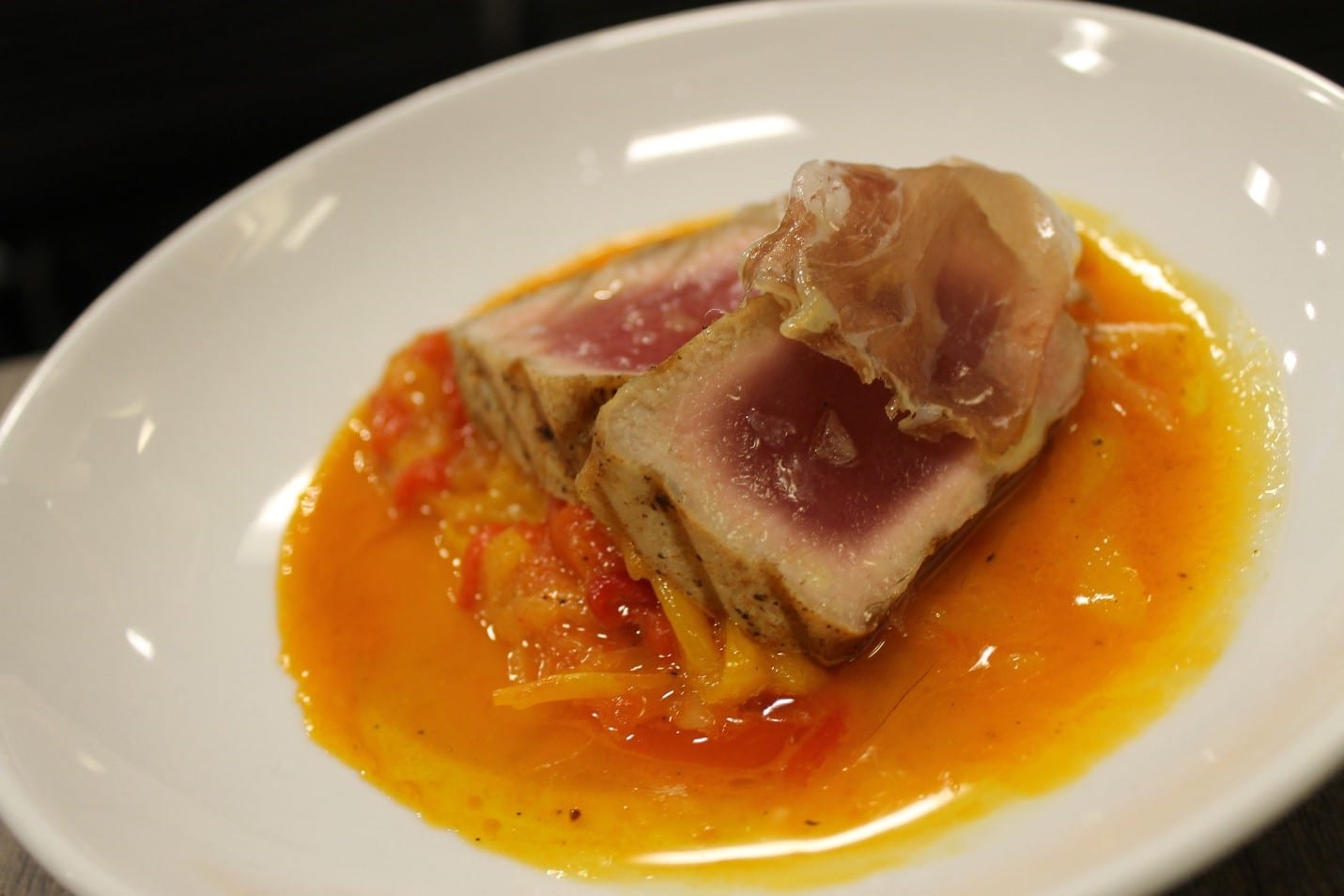 Print

---
Author:

Joe Ogrodnek and Walker Stern

Yield:

4

servings

1

x
6

red bell peppers

1

medium Spanish onion also known as Yellow Onions

2 tablespoons

extra- virgin olive oil

1

thin slice Iberico ham or prosciutto de Parma

4

garlic cloves (thinly sliced)
Kosher salt

1 teaspoon

smoked paprika
To serve
4

6oz tuna steaks, ideally 1 1/2 inches thick (any firm white fish with mild flavor can be used; Codd, Swordfish, Local Tuna, etc.)
Kosher salt
Korean chile powder
Sherry vinegar
Extra- virgin olive oil
---
Instructions
Trim off the tops and bottoms off the peppers, reserving them. Peppers are known to have a high water content. Peel the peppers is a common french technique that allows for the release of the pepper bite. Afterwards, take the peppers and cut them in half, and remove and discard the seeds and ribs. Cut the peppers into julienne strips.
Peel and core the onion into julienne strips. Set aside.
Juice the tops and bottoms of the peppers. If you don't have a juicer, put them in a blender, blend with just enough water to engage the blender's blade, then strain through a fine- mesh strainer into a smaller bowl. You should have a 1/2 cup pepper juice.
Heat the oil over medium heat in a pot that will hold all of the ingredients comfortably. When the oil is shimmering, add the onions and ham and cook, stirring occasionally, until the onions are softened but not browned, about 4 minutes. Add the garlic and cook over very low heat, stirring often, until the garlic and onions are very soft but not browned, about 15 minutes. Add the julienned peppers and season with salt and paprika; seasoning, in the beginning, will allow for the favours to be induced cohesively with the ingredients.
Cover the pot and continue to cook over very low heat. After about 5 minutes, check to see if the onions and peppers have given off a lot of their liquid ( if not, continue to cook for a few minutes more), then remove the cover, raise the heat to medium, and bring their juices to a simmer. Cook the juices have almost completely evaporated, about 5 minutes. Reduce the heat to low, add the reserved pepper juice, and cook, uncovered until the peppers are very soft and the mixture is saucy, about 30 minutes.
The piperade can be used right away of refrigerated in an airtight container for unto 2 days.
Heat a gas grill to high or prepare a charcoal grill for grilling, letting the coals burn until covered with white ash.
Season the tuna, with salt and chile powder. Grill the fillers until the bottoms are lightly charred and the fish is just starting to turn opaque at the bottom, 2 to 3 minutes, or a bit longer for more well-done. ( We like the fish rare in this dish.) Turn the fillets over and grill until cooked on the other side, 2 or 3 minutes more.
Meanwhile, gently reheat the piperade. (You can do this in a pot set on the grill.) Freshen it with a drizzle of vinegar and a drizzle of olive oil and season and salt and pepper.
Divide the piperade among the four plates or wide, shallow bowls. Top each serving with a tuna fillet and finish by topping each fillet with 2 pieces of ham. Serve.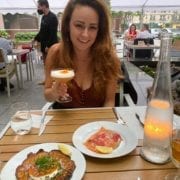 Izabela Jay
Izabela is passionate in the beauty and grace in the simple things in life. Izabela continues to have a passion for searching for the next food trend and trying the next unique next pairing for ingredients & flavors. She hopes you will join her on her journey to explore cultures and intensify the wanderlust that the palate hungers for.