Culinary Japan in Photos: Part 2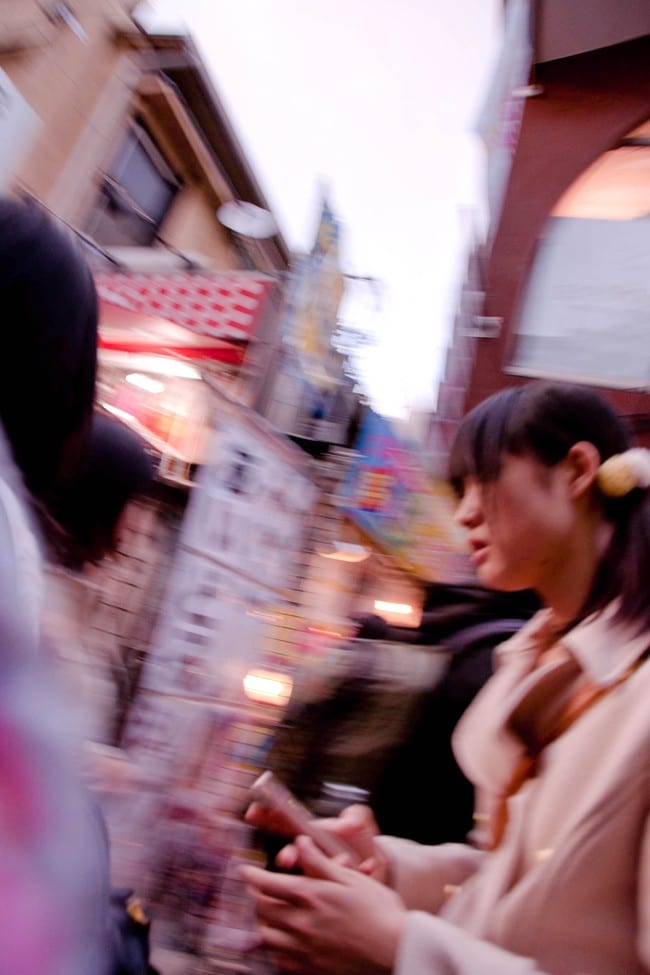 Joy Zhang continues her trip through the culinary wonders of Japan.
By Joy Zhang
Read the first part of this series here.
With Eric on board, our group was now complete. Let the games begin! We spent the weekend exploring Tokyo — where we scoured the markets for street food, wandered around Meiji Shrine and relaxed at Yoyogi Park. The cleanliness of the city was impressive to say the least but what served memorable were the spirit of the people.
They came in all different forms — hipsters of Harajuku, the random groups of Elvis impersonators, a flash mob of all ages, dressed in brightly clad outfits rejoicing in the middle of a park.  The imagination, the wonder, and dedication to whatever their passions in life may be, was truly alluring. It was a place filled with a whimsical, vibrant energy, in even the most unexpected places.  Explore…
Part 3 to be continued…Kyoto bound! And for those of you who missed part one, skip on over here
Joy Zhang
A 25 year-old free-lance photographer, home-chef and writer from Dallas, Texas, Joy finds inspiration for her photography and recipes through music, art and nature. Her work has been featured on Elle Girl Korea and Gourmet Live. Join her culinary adventures through her kitchen and discover fresh, simple and delicious recipes.