Crispy outside, soft inside, and chock full of corn and cottage cheese, these corn pancakes will rule your breakfast. Drizzle with maple syrup for the perfect sweet and savory.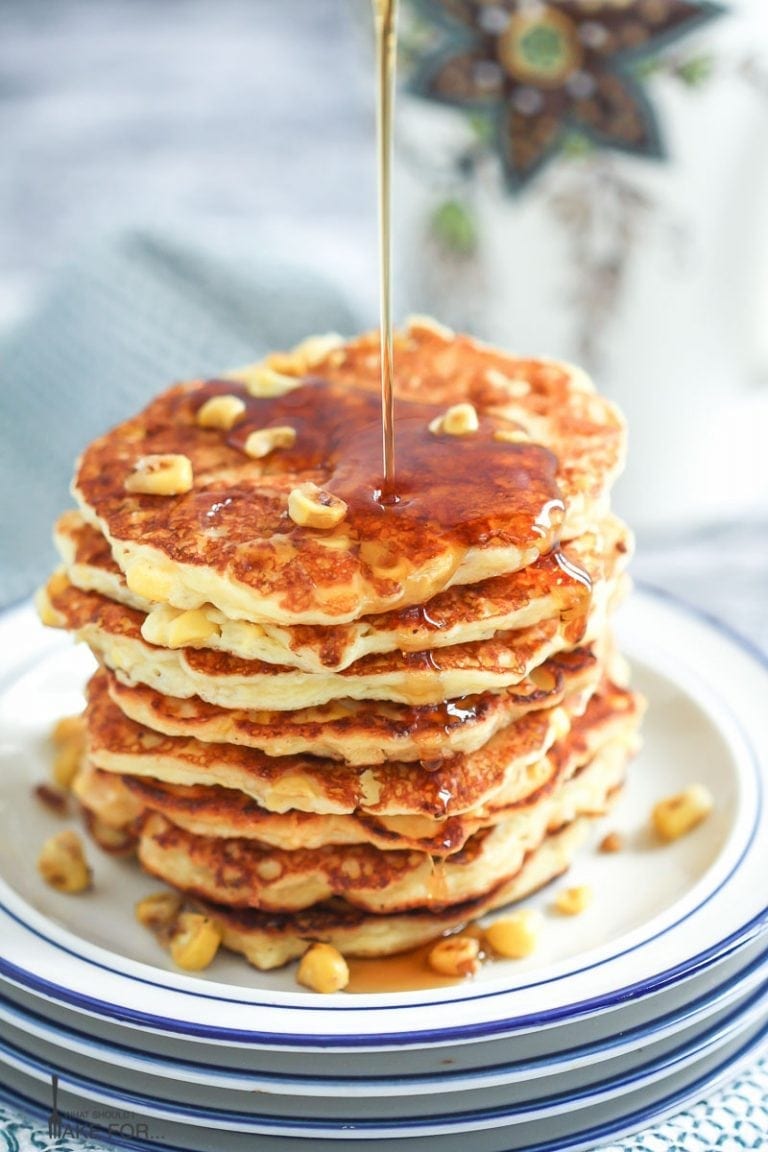 So I love corn casserole. Yep, corn casserole. It's not sexy, not a foodie-food and certainly not fancy. But, c'mon, it's sooo good. Pretty much anything "casserole" gets a bad name, but when my mom broke out the corn casserole for family parties, it was gobbled up before anything else, and everyone always asked for the recipe.
But I'm not sharing my mom's recipe for corn casserole with you today. Instead I've got a recipe for corn pancakes that reminds me of that slightly sweet, creamy corn taste of that family favorite dish. These corn pancakes have crispy edges and soft centers and are only improved by a healthy drizzle of maple syrup.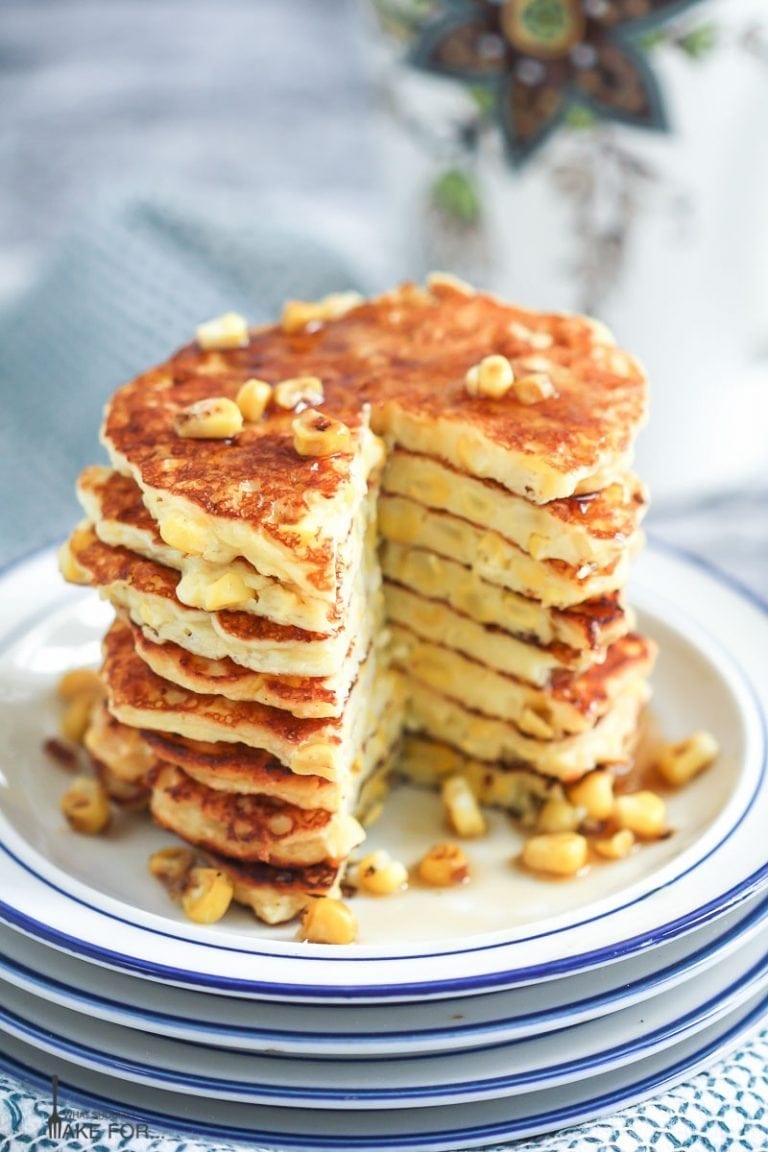 There's a secret to the texture of these pancakes…an ingredient that may just make you crinkle your nose. Cottage cheese. When I first discovered cottage cheese pancakes years ago, I too was skeptical. I'm not a lover or hater of cottage cheese in general…I've always been in the take it or leave it camp. But when I tasted cottage cheese pancakes, I definitely moved into the "love it" camp. They are moist, soft, fluffy, and crispy all at once.
There is just a spoonful of sugar and very little flour in these pancakes, which makes them not only tasty, but pretty healthy too. And I like them packed full of fresh corn so I use the kernels from three large ears of corn. Frozen corn will work too if you can't find fresh.
Tips for success
I recommend using a small curd cottage cheese for the pancakes and I even take it a step further by blending it in the food processor or with an immersion blender to get a smooth consistency.
Be sure not to crowd the pan or griddle as they cook. Cooking a few at a time will allow you to flip them easily and be sure the don't burn or over-cook.
Hold the cooked pancakes in a just warm oven to keep warm as you continue to cook.
And here's a tip for not spraying kernels all over your kitchen as you cut.
Take out a large bowl and place a small bowl upside-down inside it (helps to steady the corn as you cut).
Then hold the shucked ear lengthwise on top of the inverted small bowl and slice the kernels away using a sharp knife. They will fall into the large bowl instead of all over your counter or floor.
Click HERE for the recipe.