Expert flavor pairings helped create this delicious and original martini.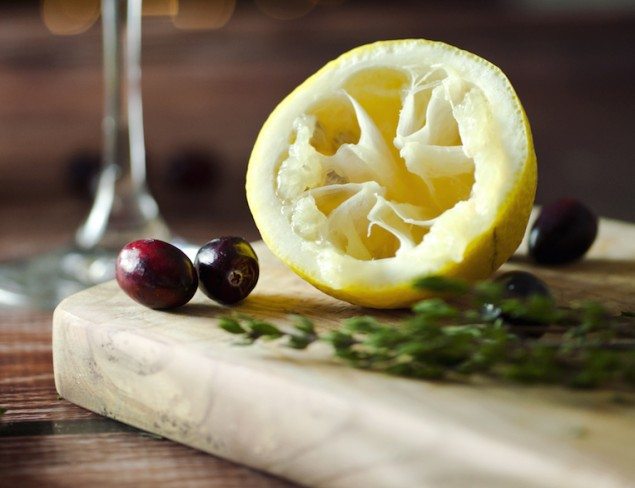 This Cranberry simple Syrup based drink is really easy to make and tastes phenomenal. To give the cocktail a little extra twist I looked Cranberries up in The Flavor Bible which gave me the idea to enrich the simply syrup with some fresh thymes. What a fantastic combo!
What's really great about this cocktail is that it can easily be turned into a long drink. Simply fill a tall glass with some ice, take your weapon of choice (Gin, Vodka, or Rum), and use some of your Cranberry Thyme simple Syrup and fill with tonic water. Cheers!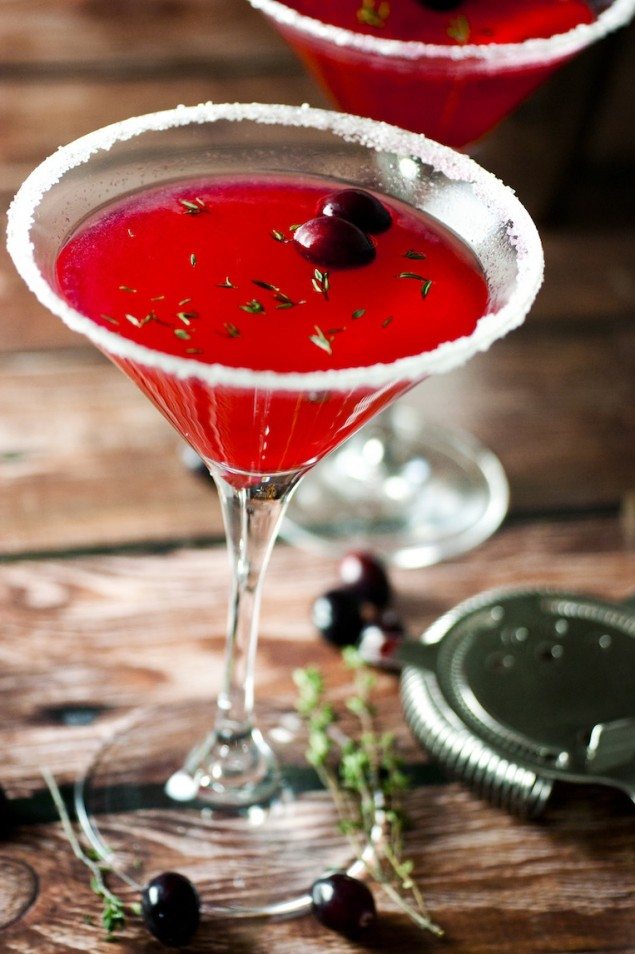 See Also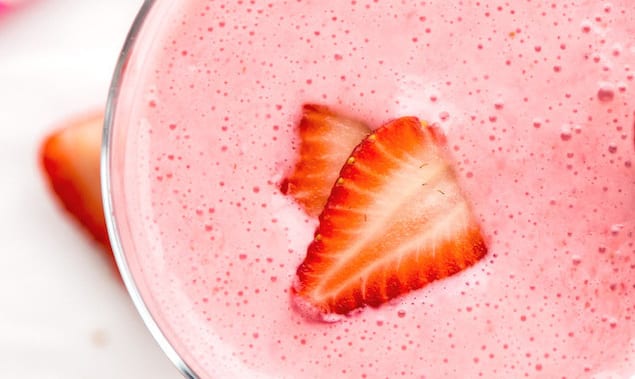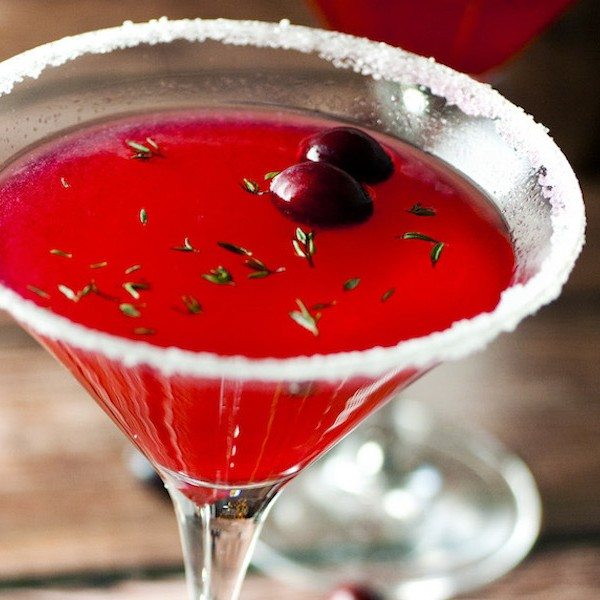 Claudia Willner
Ingredients
170

g

1 1/2 cups fresh cranberries or frozen (about 6 ounces)

250

ml

1 cup water

150

g

3/4 cup sugar

5-10

sprigs thyme

optional

1

shot gin

vodka or rum

1

shot cranberry simple syrup

1/2

shot fresh lemon juice
Instructions
To make your cranberry simple syrup with a thyme twist place cranberries, water, sugar and thyme in a saucepan over medium heat till boiling. Reduce heat to a low simmer for about 15 minutes, till cranberries are falling apart.

Strain through a strainer into a bowl and discard the solids.

Combine gin, cranberry simple syrup, lemon juice and ice in a cocktail shaker.

Shake well and strain into martini glass.

Garnish with a few fresh cranberries.
Notes
Refrigerate your cranberry simple syrup in an airtight container for up to 2 weeks.
In case you'd rather have a stronger martini only use one squeeze of lemon instead of 1/2 a shot. I preferred mine with 1/2 a shot lemon juice.
You can easily turn this cocktail into a long drink. Fill some ice into a tall glass. Add 2 shots of gin, 2 shots of cranberry simple syrup, 1 shot fresh lemon juice and fill up with tonic water. Give it a stir and Cheers!
Claudia Willner
I'm Claudia, a passionate cook and baker from Switzerland. On my blog you will find delicious homemade recipes, useful kitchen tricks and all kinds of ideas for homemade little things. Enjoy!