Corn replaces rice in this take on Mexican horchata. Drink as is, or add a splash of bourbon!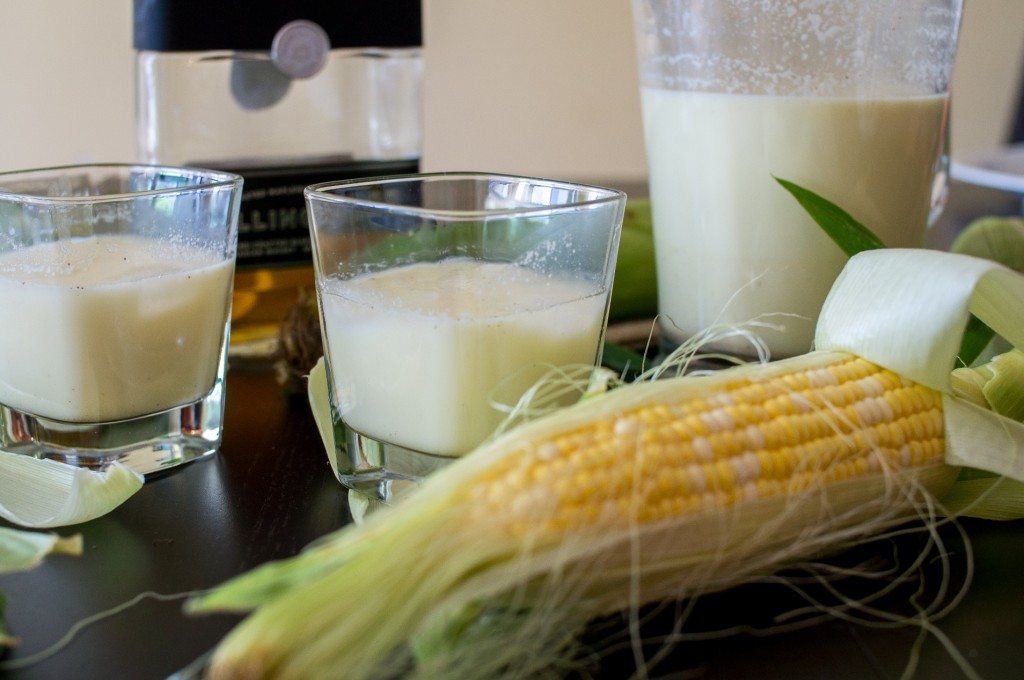 Drink your corn!  No, that's not a typo.  When corn season hits, corn is so delicious and so cheap that you can't help but buy a ton of it, so we've gotta be creative.  Corn crème brulée anyone?  This time, we're turning corn into an amazing hot weather drink.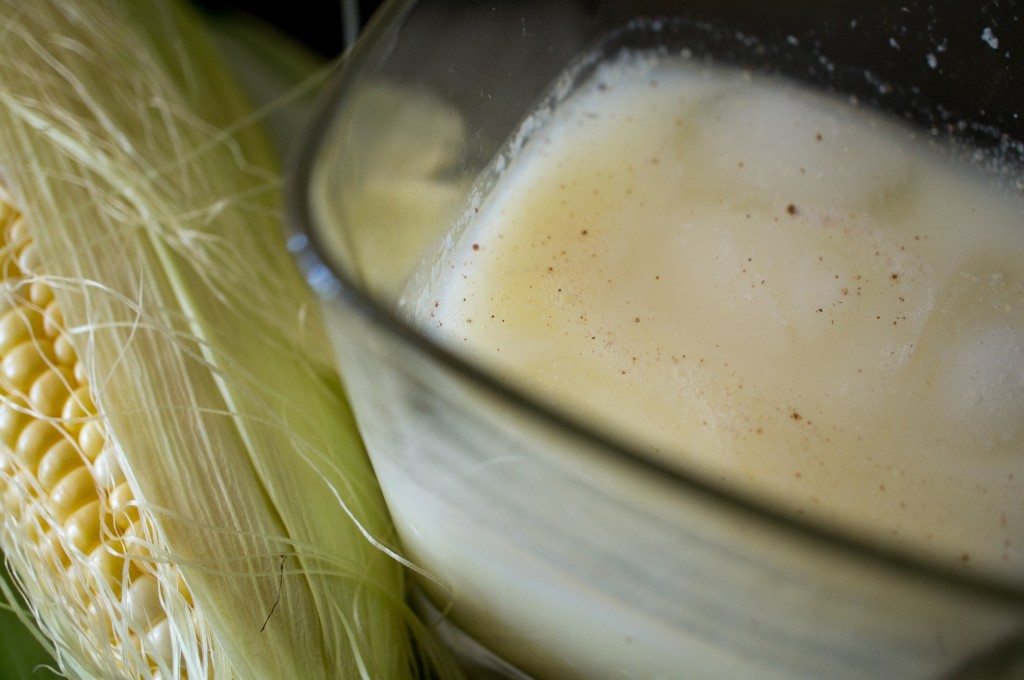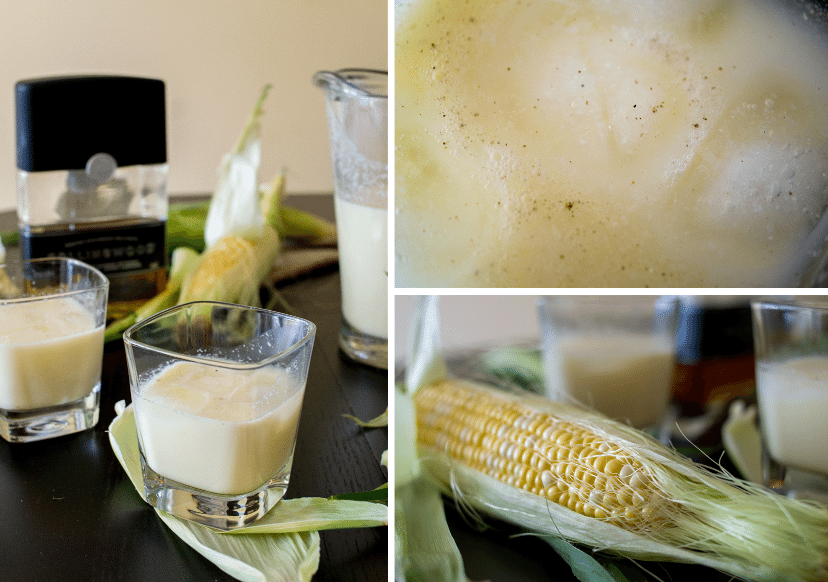 I love mixing corn with milk because corn has a kind of "milk" of its own if you squeeze the kernels.  Milk and milk just go together.  What kind of drink has milk mixed with starch?  Horchata, of course!
I first made horchata when I hosted a tropical themed party and offered the subtly sweet rice beverage as a non-alcoholic option (also these fun little spam and pineapple skewers).  Now I get my horchata at Seven Lives in Kensington, when they have it.  So why not make horchata, but use a different kind of starch instead?  Corn horchata!  Or should I say, cornchata?  (Yes, yes I should.)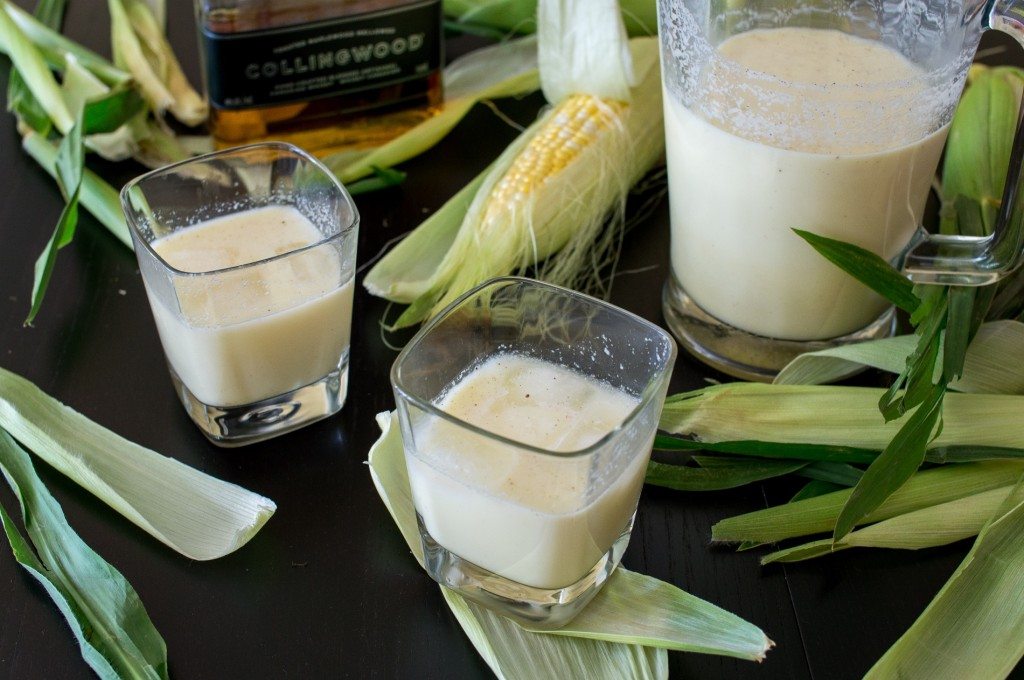 See Also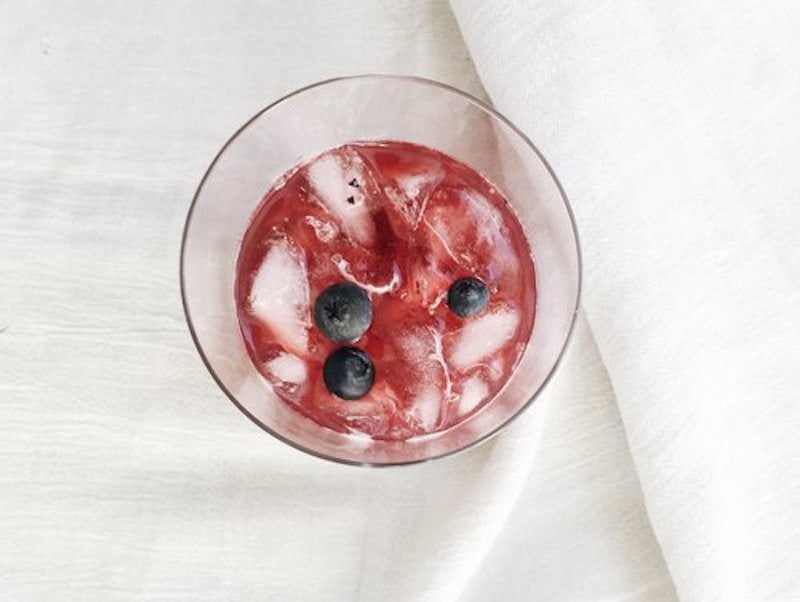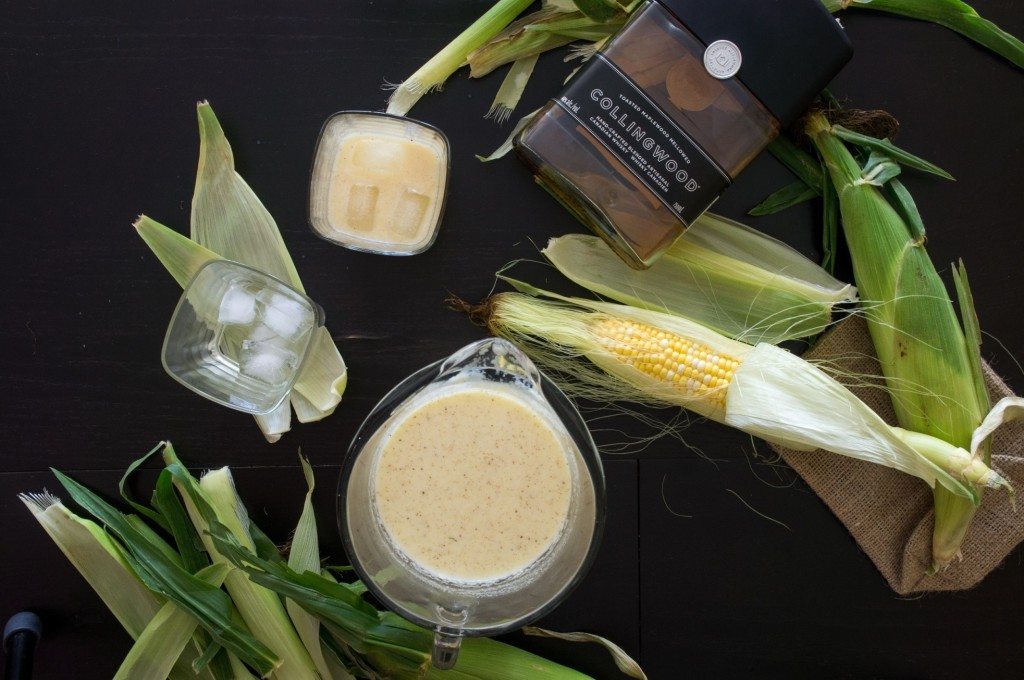 Corn works in this recipe so beautifully.  The starch from the corn adds some substance to the drink and the flavour is clean and fresh.  It's delicious on its own, but if you did wanna add a little somethin' somethin', bourbon is your best friend.  Distilled from corn, it complements the flavours perfectly.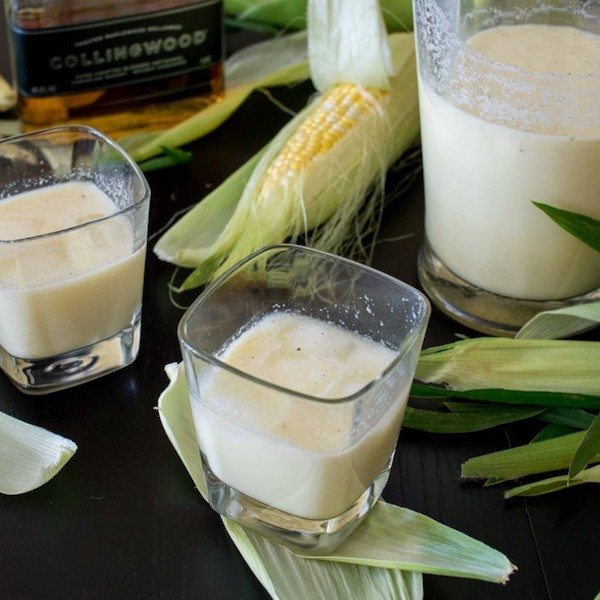 Smart Cookie Bakes
Ingredients
Kernels from 3 ears of uncooked corn

~230 g

2

cups

milk

2

cups

water

1/4

cup

sugar

Cinnamon and/or nutmeg to taste

Pinch

of salt

Bourbon

if desired
Instructions
Mix the corn with the milk in a medium saucepan and bring to a boil.

Remove from heat, cover, and refrigerate overnight.

The next day, purée the corn and milk and strain through a fine strainer followed by cheesecloth to get rid of as much corn pulp as possible.

Mix in water, sugar, and spices, stirring until sugar is dissolved.

Serve over ice on its own or with a splash of bourbon.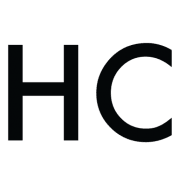 Malgosia Ip
I am a PhD student in chemical engineering at the University of Toronto. I got hooked on cooking/baking when my roommate got cable and the Food Network became my new obsession. Now it seems everything inspires a dessert or a cocktail, and I wouldn't have it any other way.