If you're in Copenhagen this coming week, you have the chance to get your Danish smørrebrød technique sharpened.
By Mia Irene Kristensen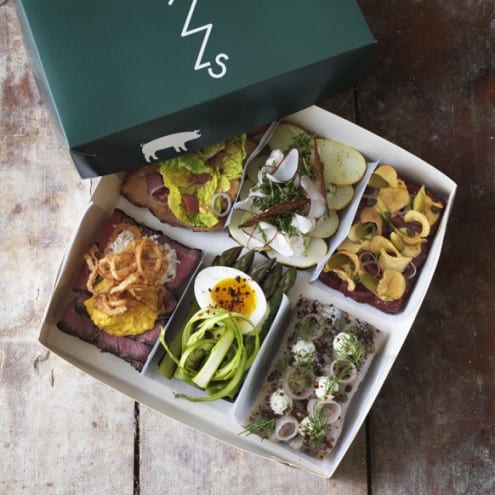 The annual food festival Copenhagen Cooking starts in just a week and just like last years, the program is filled with amazing food adventures. One of my favorites is the Open Sandwich Workshop on Sunday the 2nd of September – If you're in Copenhagen, join in.
Danish "Smørrebrød" – a growing trend
Denmark is known worldwide for the servings of high quality "smørrebrød" (Open-sandwiches) and to Danes, mastering the making of a beautiful piece is a growing trend. There's several places in Copenhagen who has specialized in these gourmet lunch dishes and with Adam Aamann opening in New York soon, the trend is spreading. On Sunday the 2nd of September you can learn "the art of smørrebrød". Some of the best Danish chefs are teaming up, to help you create and enjoy some beautiful pieces of gourmet "smørrebrød".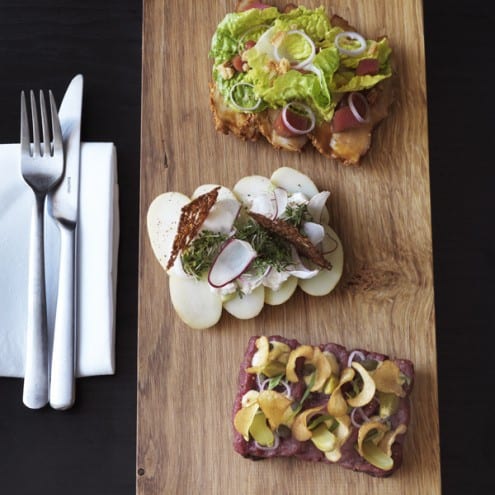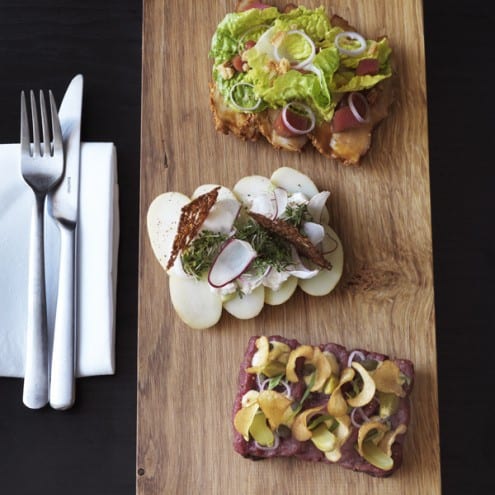 Workshop in "The Black Diamond" 
There's no doubt, this event will be one of the most tasty, fun and high value for money during Copenhagen Cooking 2012. The five participating star chefs will each guide you through their personal interpretation of "smørrebrød". None of the chefs has revealed any details about ingredients, methods or other leads, to what and how they're doing their piece of "smørrebrød". So it will be a surprise if it's trendy or very traditional.
You can participate in 3 different "creations" and enjoy the food in the beautiful spaces inside and around The Black Diamond with a fantastic view of the harbor. Sunday lunch isn't getting any more Danish, enjoy!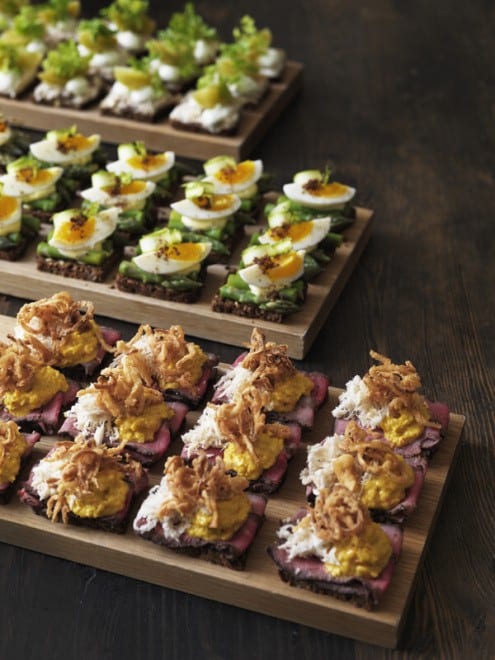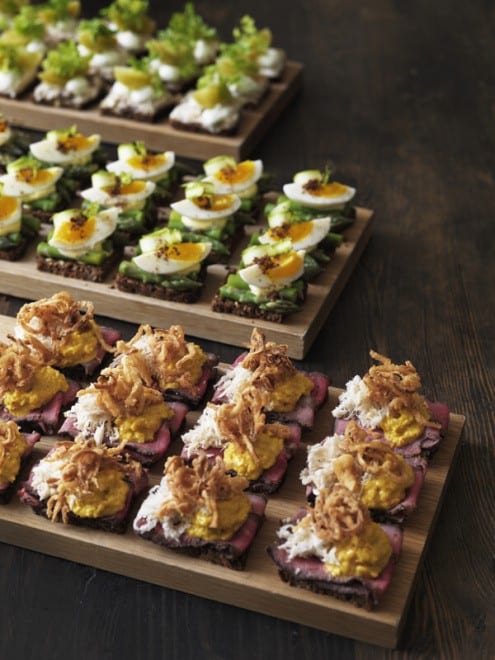 Participating restaurants/chefs, more info and tickets:
Aamanns, Dragsholm Slot, 1. Th, Mielcke og Hurtigkarl & Thomas Herman.
Place: The Black Diamond, Copenhagen (city center)
Date: 2nd of September 2012
Time: 11.00-15.00 (closes 16.00)
Price: 100DKK (incl. 3 Open sandwiches)
Ticket purchase
Photos by Columbus Leth (servings from Aamanns)