Cooking within a Community: Images from Cortona, Italy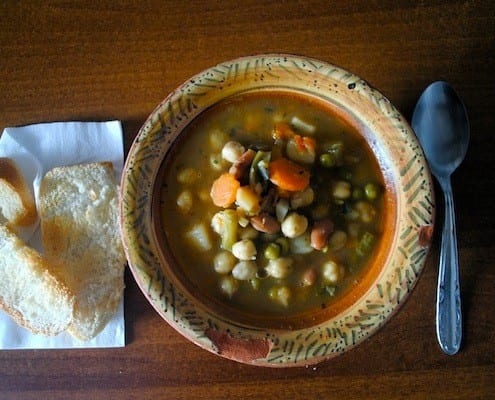 Katherine Ingui gets the rare opportunity to leave her lifestyle in exchange for something a lot more community-based.
By Katherine Ingui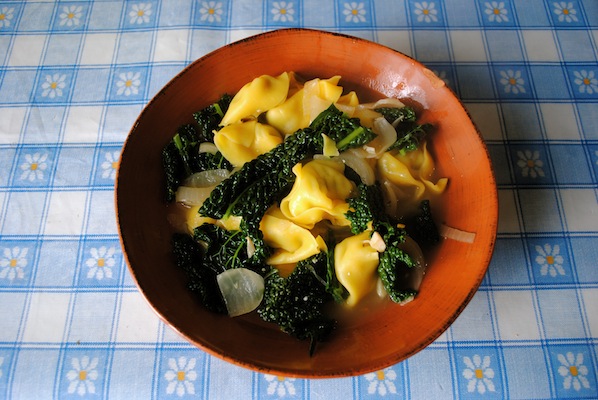 It's something of a rarity that one has a chance to leave his/her lifestyle in exchange for something a little more exotic, a little less private, and a lot more community-based. That is exactly what I did in the past few weeks: I have moved from Athens, GA to Cortona, Italy with a studies abroad program (through the University of Georgia) in which I am a graduate assistant, teaching art to elementary students in the local Italian schools. With this comes communal living, shopping, cooking, and entertaining- which is proving to be very inspiring and delightful.
The trips to the local grocery store have been a group effort (as it's been snowing 6-10 inches here in the past few days and we live on top of a very steep hill). We always find ourselves at the Molesini Market in the Piazza della Republica, a main gathering point in the center of town. The fresh cheeses, meats, sauces, and breads are always something to explore, and are always inspiring weekend meals here at the communal kitchen. The amount of cafes, meat shops, wine shops, and specialty chocolate and bread shops are plentiful here in this small town- which is something that I have begun to explore with deep interest.
Commonly created dishes around this kitchen reflect both an age and a palette, as well as a lifestyle of students. I like to observe the communal dining spaces and ask students about their meals, their choices, their plans for creating their final product, and the satisfaction (if successful) after the first bite. Some are easy answers, others are complex and reflect a sense of awareness and appreciation for well-prepared and creative food. I have seen this with pasta and soup dishes in the past week or so, which reflect the cold weather outside and the need to be warm on the inside. Having a nice piece of bread on the side is also very helpful- and never out of reach here in Cortona.
See Also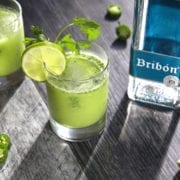 I have gathered a series of images displaying a day's worth of meals created by some of the fellow residents here in our communal kitchen, all of which incorporate local, delicious ingredients- all very fresh and very desirable on a cold, snowy day. It is my plan to collect images daily, weekly, and monthly as I live here for the next few months, as I find meals to be a sort-of self portrait for individuals. We all eat based on what we find to be pleasurable, manageable, on-hand, or familiar. No matter the reason, we all make meals for ourselves in order to satisfy one thing: our hunger. So here's to celebrating more opportunities to explore our hunger and where local, Italian ingredients may take us! Cheers to good food, traveling, and happy appetites.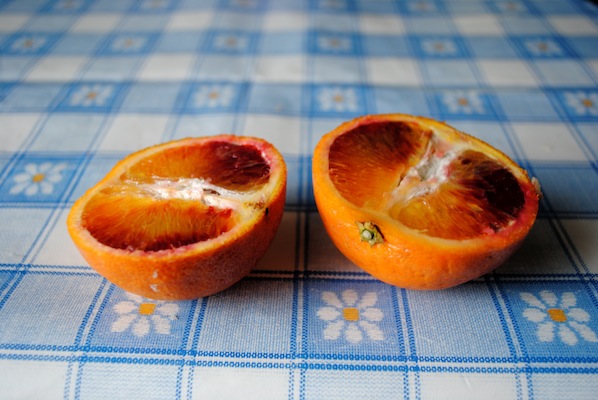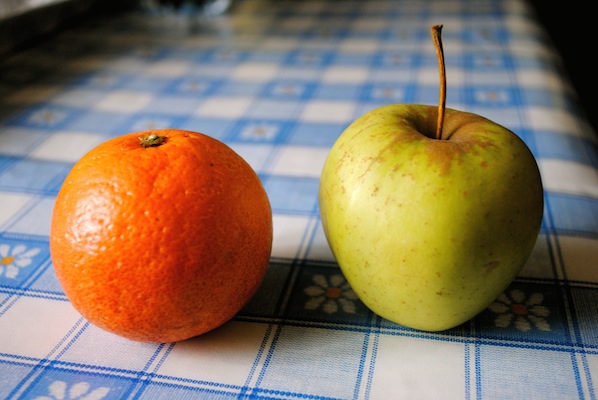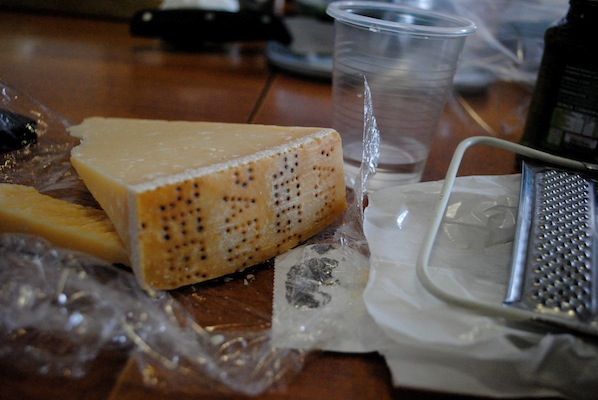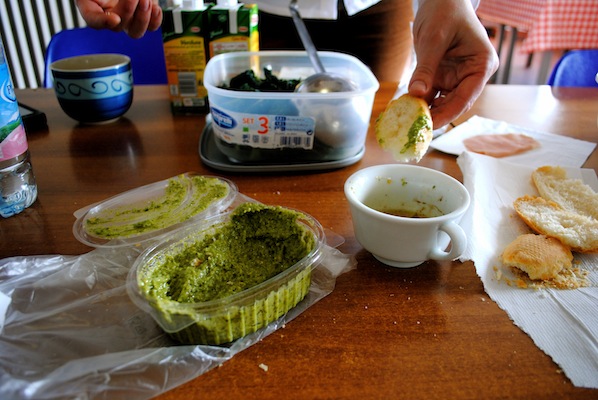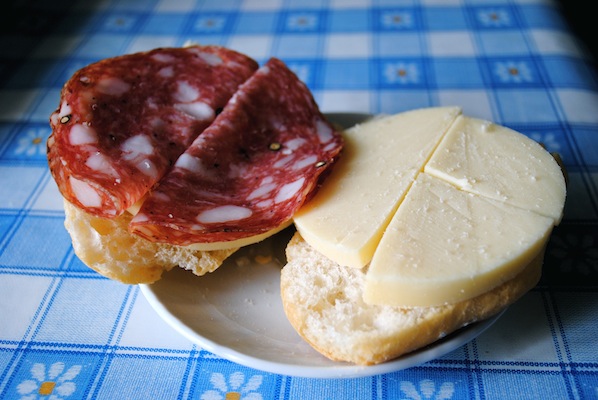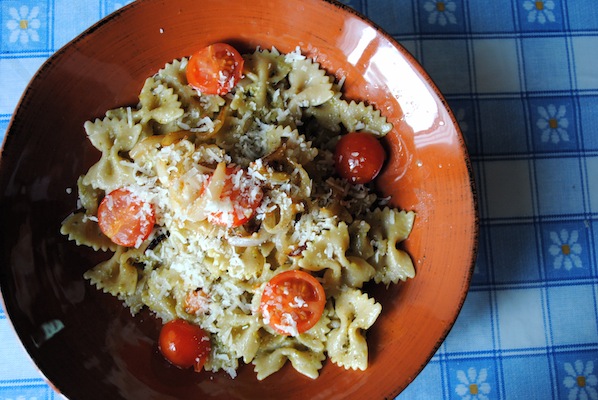 Katherine Ingui
Katherine Ingui is a photographer, an art educator, and a lover of healthy and adventurous food, in her home or on the road. A devout supporter of creativity in the everyday, she appreciates the glorification of what we all essentially crave: food.