Cook the Chinese New Year, Brooklyn Style with Chef Andres Valbuena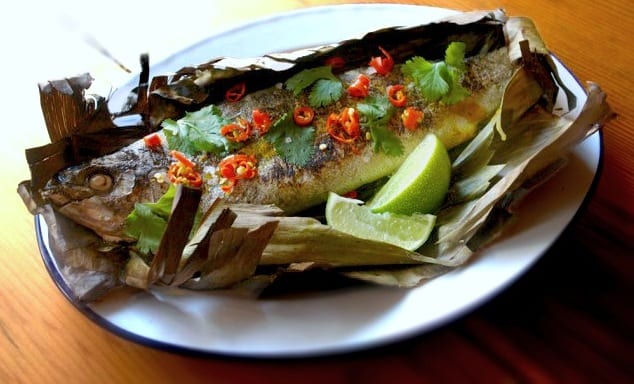 Explore Brooklyn's Chef Andres Valbuena's approach to the Chinese New Year and his recipe for banana leaf trout.
By Carly DeFilippo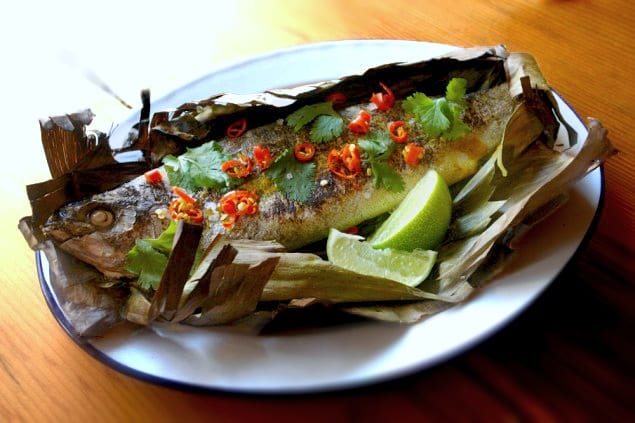 Before the holidays, I had the pleasure of tasting the innovative, multi-ethnic cuisine of Chef Andres Valbuena at Martha in Fort Greene, Brooklyn. Asian cuisine is one of the many significant influences on Andres' eclectic cooking style, so I was eager to chat with him about the recipes he'll be preparing for the Chinese New Year, celebrated this year on January 31st.
What inspired you to explore the specific tradition of Chinese New Year?
The idea of eating certain foods to ring in the New Year is something that is found all over the world. For example, in Venezuela, where I'm from, it is tradition to eat 12 grapes at midnight. Each grape signifies a wish for the New Year. The culinary traditions in China are similar, at least in meaning and intention. The foods we eat may be different, but everyone wants the New Year to be a good one!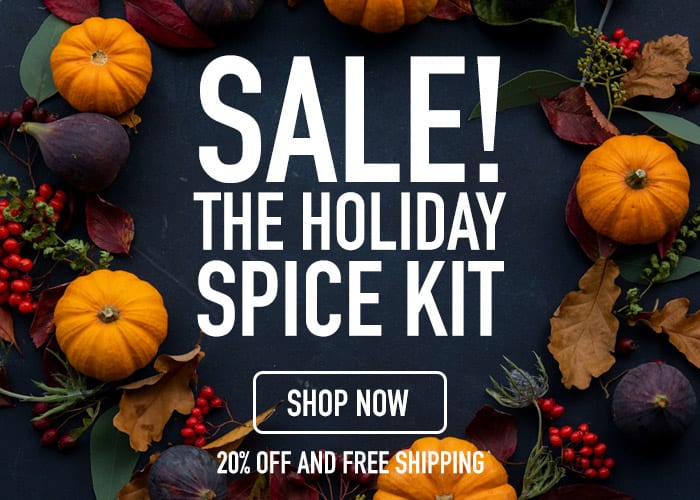 Tell us about the inspiration for this specific dish.
We've been cooking some form of a whole fish since we opened; the version we have on the menu now is just the latest evolution. Presenting a whole fish rather than a filet is dramatic, beautiful and fun to eat. I love the idea of fish roasted in banana leaves, and I thought I would try it when we switched the preparation from the last whole fish dish we were offering. But I wanted to do something different with aromatics that would deepen as the fish cooked in the leaves. Browsing through some recipes, I came across one for a turmeric rub and decided to start messing around with that as a jumping off point. The combination of the deep color of the turmeric and the aromatics of ginger, galangal, lemongrass and kaffir lime leaves works beautifully with the cooking preparation of the fish.
See Also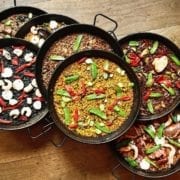 The end result is our "bastardization" of a Mayalasian/Thai dish. Both cultures celebrate the Chinese New Year because of their significant respective Chinese populations. The word 'yú' means fish in Chinese, but also means abundance, so it's a tradition to serve a whole fish and not eat it entirely, saving the leftover for the next day meal. As wise Chinese folks say, 'niánnián y?u yú,'  or, 'may there be abundance every year,' which sounds the same as 'let there be fish every year.'


Yú - Banana Leaf Wrapped Whole Trout with Turmeric Rub
Ingredients
Fish:
-Whole Rainbow or Brook Trout - About 1 pound - bone out / head on
-Fresh Banana Leaf - enough to wrap the fish
Turmeric Rub:
-1/8 cup fresh Turmeric, peeled and diced
-1/8 cup fresh Galangal, peeled and diced
-1/8 cup fresh Ginger, peeled and diced
-1/8 cup fresh Lemongrass, peeled and sliced thinly
-1tsp fresh Thai Bird Eye Chile, sliced sliced thinly
-5 Fresh Kafir Lime Leaves
-2 Tbsp Fermented Shrimp Paste
-2 Tbsp Fish Sauce
-1/2 disc Palm Sugar
Garnish:
-1/4 cup Rice Paddy Herb
-1/4 cup Cilantro Leaves
-2 Fresh Lime, quartered
-2 Thai Bird Eye Chile, sliced thinly
Instructions
Pre-heat the oven to 400 degrees.
Place the ingredients (one by one) of the turmeric rub in a mortar and mash them to a fine and smooth paste.
Rub the fish with the paste -- including inside the belly cavity -- then wrap the fish with the banana leaf. Place it in the oven and cook for about 25-30 minutes.
Once it is done, cut the banana leaf away with scissors and top the fish with fresh herbs and chile. Serve with lime wedges on the side.
Carly DeFilippo
Carly is a Contributing Writer at Honest Cooking. Though the first line of her college application essay was "I love tunafish," it wasn't until she pursued graduate studies in Paris that she ever considered a future in food. Based in Manhattan, Carly is a freelance writer and the co-founder of Cognoscenti Creative, a boutique branding agency dedicated to establishing artisans as influencers.