PARTNER POST: The versatile potato is perfect in a multitude of recipes showcasing flavors from around the globe. Get creative with your spuds.
If you're looking for a hearty, creamy side dish that is perfect for a cold day and can be made with little effort, then look no further than this comforting potatoes raclette.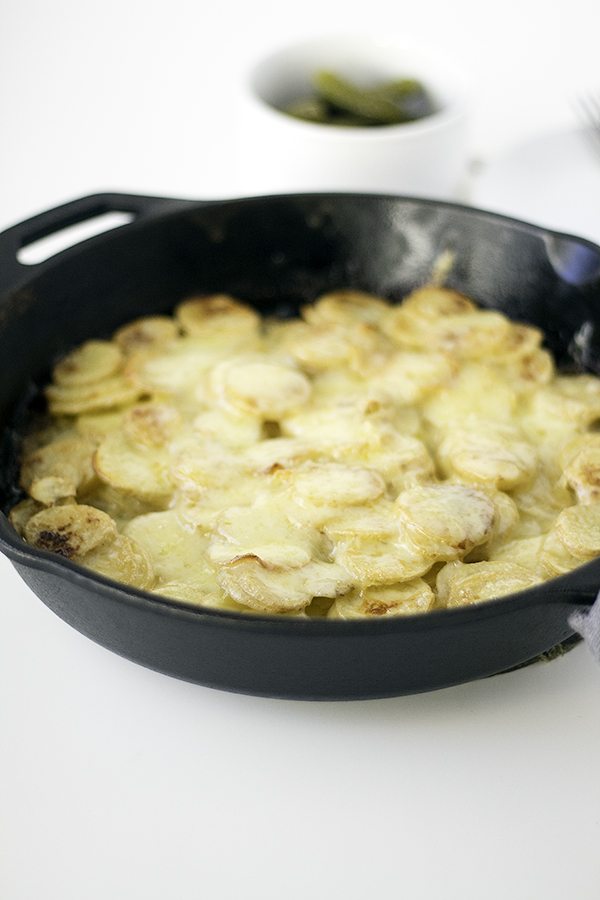 When it comes to food, my kids cannot seem to agree on anything. One loves burgers, the other is basically a vegetarian. One loves pasta, especially lasagna, the other prefers anything but.
The only time they can agree is if potatoes are involved. They both love potatoes, so obviously we eat a lot of them. Mashed, roasted, baked, twice baked, and the family favorite curly fries. It's hard not to love curly fries. Delicious and fun to eat.
And cheese makes everything better, especially potatoes. Broccoli cheddar baked potatoes, Parmesan roasted potatoes, cheese fries just to name a few.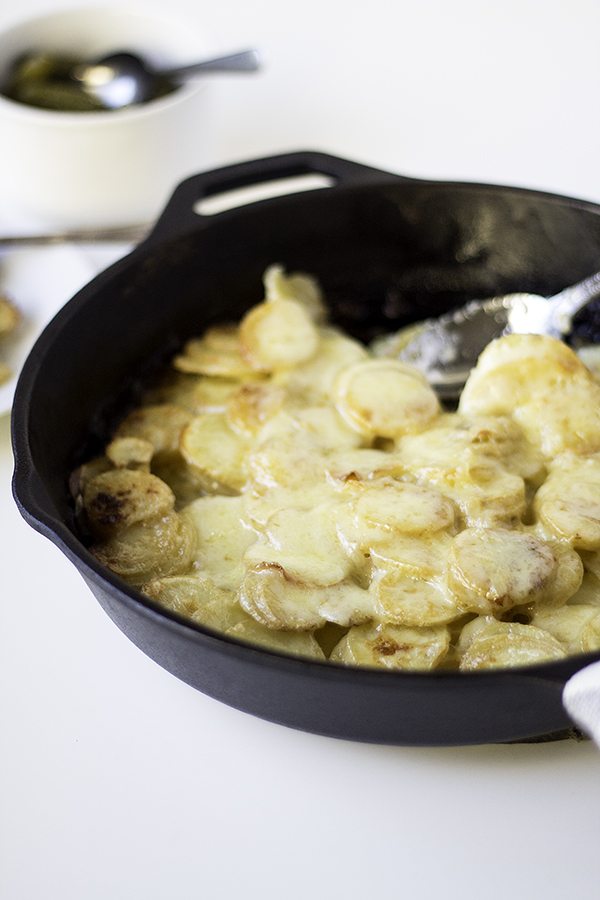 I found a recipe using raclette, which is a Swiss cheese that you heat, and then scrape the melted portions to serve with potatoes, cornichons, ham, bread,or pretty much anything you want to cover is delicious melty cheese. It is very similar to fondue, and I am always a fan of food dipped in melted cheese. I had never heard of raceltte, and then I saw it at trader Joe's later that same day. Pretty sure that was a sign I needed to try it.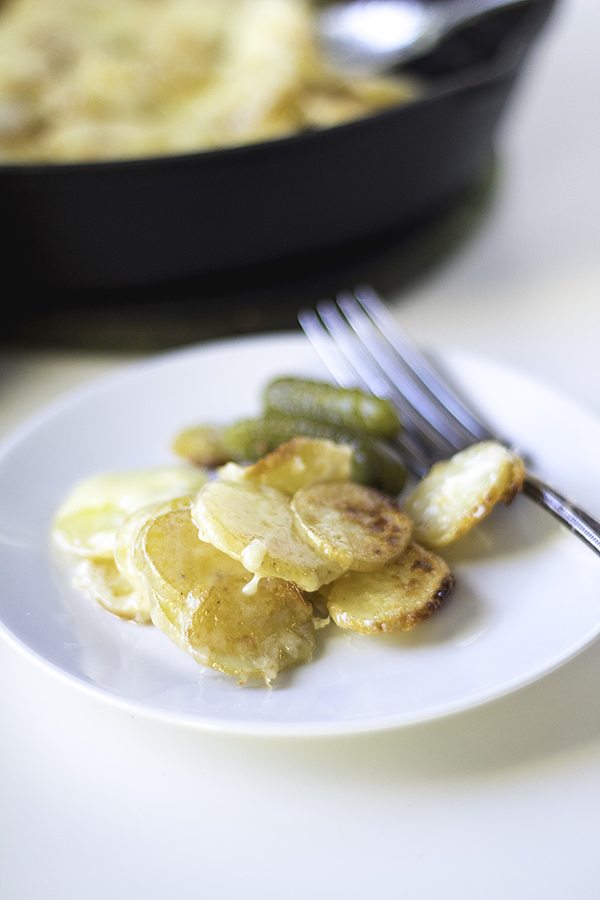 For another delicious potato dish, click here for the Potato Farl recipe.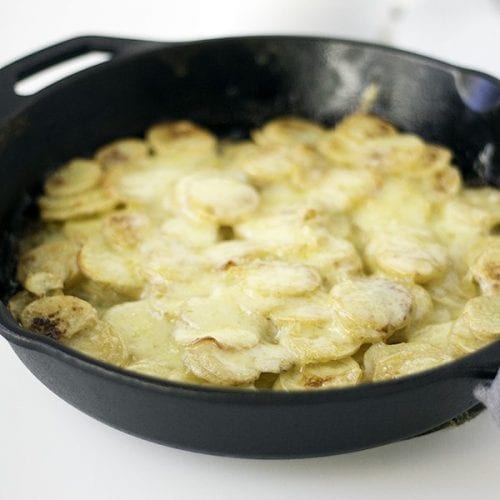 Heather Kinnaird
Ingredients
1

Tbsp

Olive Oil

1

clove

Minced garlic

8

ounces

Crème fraiche

1/4

cup

heavy cream

1

lb

small gold potatoes

1/2

tsp

salt and pepper

4

ounces

Raclette

grated
Instructions
heat oven to 400F degrees

place olive oil and garlic in a large cast iron skillet

slice potatoes in thin even rounds (a mandolin works the best)

whick together the crème fraiche and the cream

layer half of the potatoes, overlapping, in the skillet

top with half of the crème fraiche mixture

add remaining potatoes

add salt and pepper

bake at 400 for 45 minutes

top with grated raclette, and place under the boiled until the cheese is golden brown and melted (about 1-2 minutes)

serve with cornichons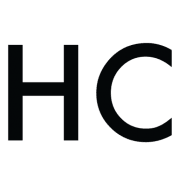 Heather Kinnaird
Heather Kinnaird is the blogger behind French Press, a blog dedicated to family friendly meals, sweet treats, and homemade versions of store bought classics. When she's not in the kitchen you 'll probably find Heather chasing after her kids, three dogs, 6 chickens, and sometimes all of the above.