Absolut Vodka's recently launched Drinkspiration App is a smart phone sized bartender assistant with over 500 drink recipes.
By Kalle Bergman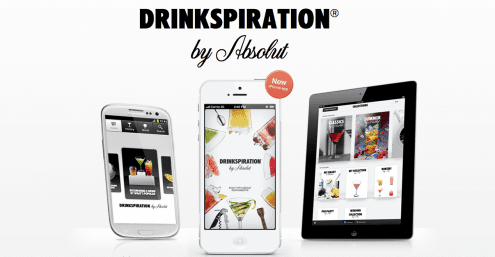 The good people of global vodka brand Absolut have come up with a smart phone app called Drinkspiration. The app features over 500 drink recipes, based on vodka, gin, rum, brandy, whisky and tequila, and it is a neat pocket sized bartender assistant for anyone who wants to impress with something else than the regular gin and tonic (not that there's anything wrong with gin and tonic).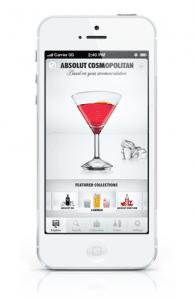 The app recommends drinks based on your personal taste, so if you are more on the liquor forward spicy side of the bar, you won't be bothered by those girlie sweet cocktails that other apps try to serve you. If you want to find a specific drink, there's a good search function to let you find your favorite drink based on name or ingredient. You can also just browse the drinks alphabetically.
The app has a few other features, of which one is the "I'll have one" function. This is basically a way to share your favorite drinks with other app users (there's a top list of the most "ordered" drinks in the app), and your social media buddies. The other feature is the bartender "school" which is both attached to all drink recipes (if your drink requires straining, there's a nifty little video showing you just how to do it), and under the "Learn" segment. This segment is a board game like introduction to drinks, and takes you from novice to expert through a set of tasks that sends you on a trip through every corner of the app.
All in all, this app is beautiful to look at, the photos are stunning, and there's more to drink in it than is good for any person. It will definitely stay in my iPhone.
Available on App Store and Google Play. There is also an iPad version.