There are few things better then the full flavors of olive oil and chocolate. Try this version of chewy cookies made with olive oil instead of the usual butter for a beautiful flavor.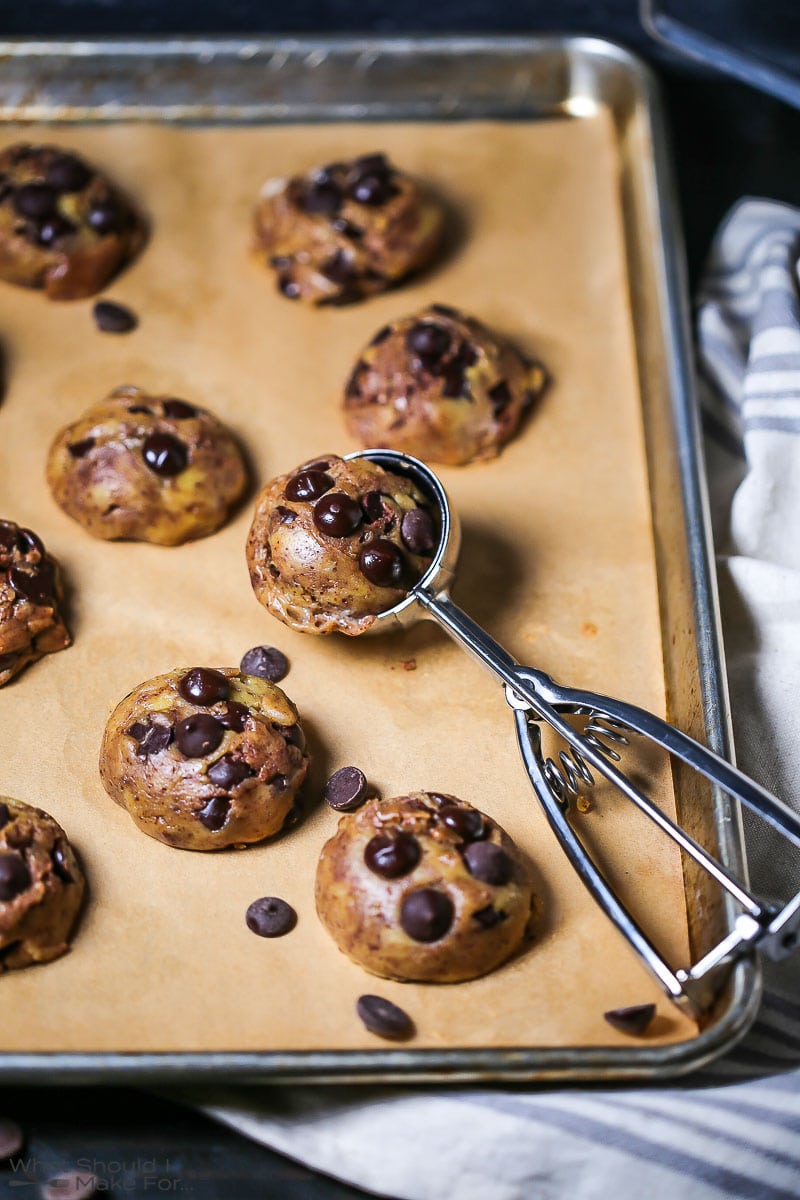 Some days you just need a cookie. A cookie with a chewy edge, soft center and more than the legal limit of melty chocolate chips. A cookie secretly tucked into a lunchbox can bring a smile or dunked into a mug of coffee can masquerade as breakfast. (Who me?)
You can usually find a little something sweet on my counter. Often it's a loaf of banana bread with a crunchy, sugary crust, or a simple plate of cookies. Between recipe testing and feeding hungry boys (that sport a pretty big sweet tooth like their mom), it seems the flour and sugar are never out of reach.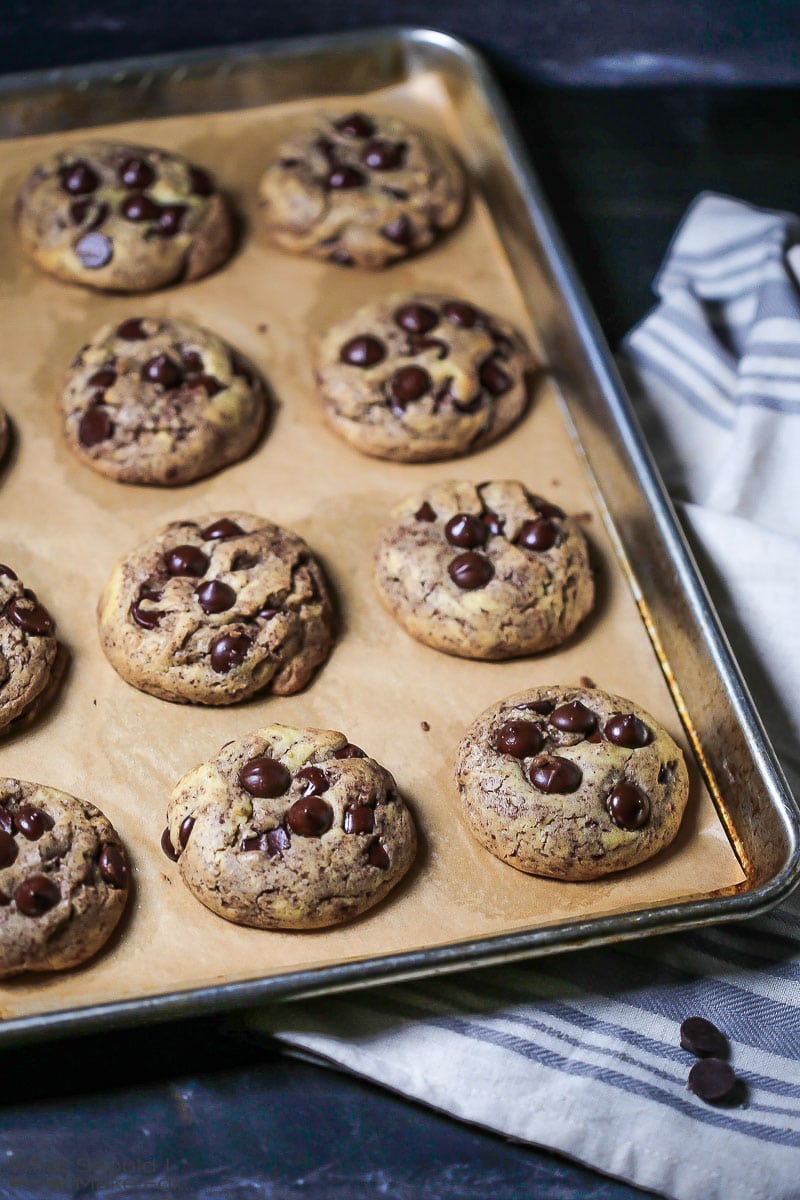 For special occasions or gift giving I've been known to whip out my trusty piping bag and use royal icing to create fun or unique designs. It's as close as I'll ever come to being an artist and I find the painstaking piping a little meditative. But you simply can't rush royal icing, so this is not your go-to cookie for a quick sugar fix. When the cookie craving hits, our family favorite is a good old chocolate chip cookie.
Never one to leave good enough alone, I'm forever tweaking and experimenting with the classic. Today all of that experimenting has led us to these olive oil chocolate chip cookies. I did a one for one swap with olive oil in place of butter and upped the ante with a combination of bittersweet and semi-sweet chocolate.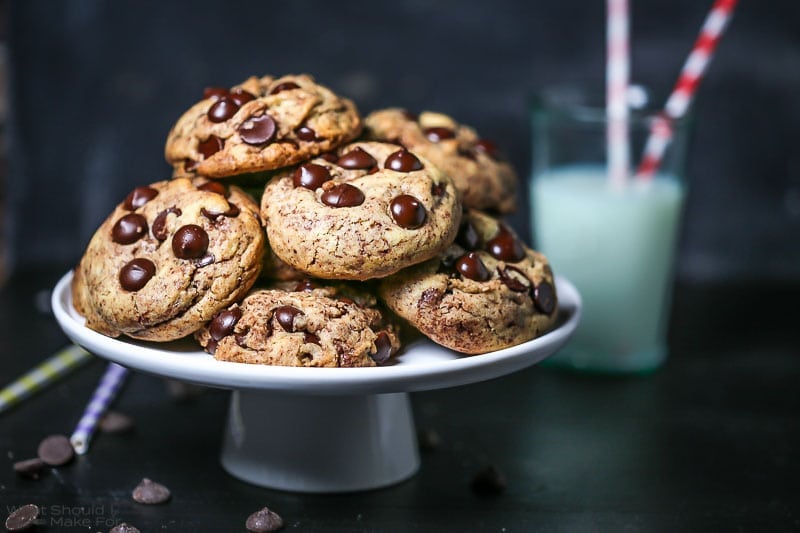 Tasty Tips for Baking Olive Oil Chocolate Chip Cookies
You will taste the olive oil in these cookies, that's kind of the point. So don't skimp and use the cheap stuff, choose a decent quality olive oil that has a bright, fruity flavor.
I love to use bittersweet chocolate chips or chunks when baking cookies so they're not overly sweet. But to add a little extra chocolate oomph, I grate a chunk of semi-sweet chocolate right into the cookie dough. It also adds a pretty fleck to the finished cookie.
An ice cream scooper makes for quick, and more importantly, uniform cookies that will bake evenly.
Don't skip the chilling before baking. This extra step yields a thicker cookie with less spread and a pillowy, soft center.
I like to reserve a handful of chips to nudge into the cookies after I portion them out. It won't change the flavor, but it sure looks pretty. And remember, the eyes eat first.
Don't over-bake these cookies. In fact, under-bake them slightly. You want to pull them out when the edges are set and just slightly golden and the centers still soft.

That's it. A classic recipe with a few modern updates. And since we're using olive oil, can we call these healthy cookies? Okay, okay…health-ier cookies. Happy baking my friends.