These pork-filled wontons are doused in chili oil and vinegar sauce to be a tangy, spicy, juicy bite we can't get enough of.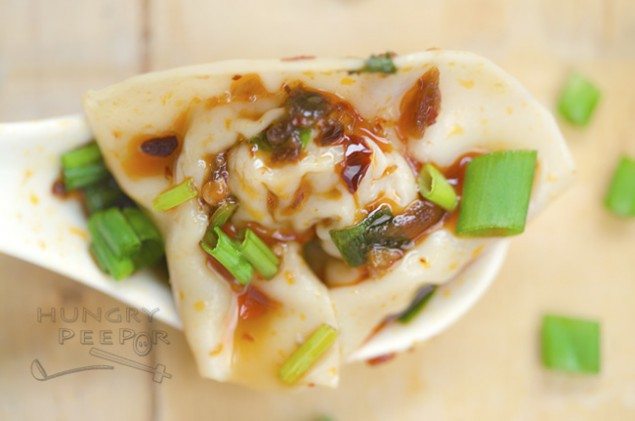 I love this dish. It's sour, spicy, juicy and tender all at the same time. It is simply delicious. Irresistible.
After trying this dish at the restaurant, I told myself there's no other way I want my dumplings served to me in the future. It has to be in a red sauce, with loads of chili oil and black vinegar – the more the merrier. That's a bit extreme I know, but that's life's little pleasure for me.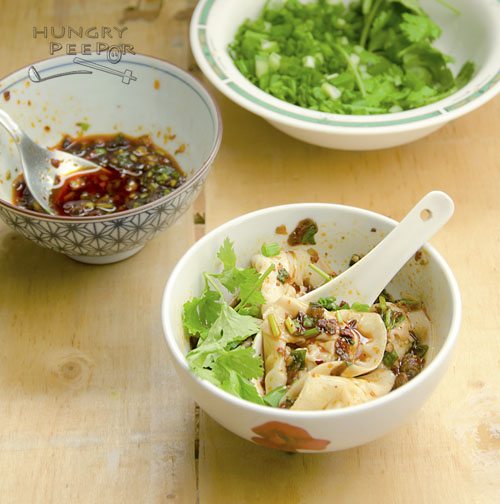 Click here for the chili oil dressing/sauce recipe.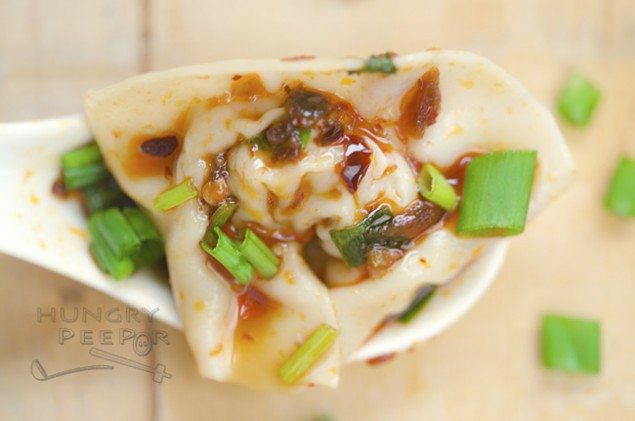 Chili Oil Wontons
Audrey Ling
These pork-filled wontons are doused in chili oil and vinegar sauce to be a tangy, spicy, juicy bite we can't get enough of.
Ingredients
Ingredients (Wanton filling):
Minced pork: 600g

Ginger: 1 thumb-length

minced well

Oyster sauce: 3 tbsp

Spring onion: 1 stalk

finely chopped

Coriander: 1 stalk

finely chopped

Egg: 2

Salt: 1 tsp

Sesame oil: 2 tbsp

Fish sauce: 2 tbsp

White pepper: 1 tsp

Wanton skin wrappers: 50 pieces
Instructions
Combine minced pork, ginger, oyster sauce, half of spring onion, half of coriander, egg, salt, sesame oil, fish sauce and white pepper. Marinate overnight in fridge.

Place about 1 heaped teaspoon of pork mixture in a wanton skin wrapper, folding half horizontally first, and then the bringing the folded edges together to form an ingot.

Repeat for the remaining wanton skin wrappers till all the minced pork mixture is used up.

Boil water with with 1 tsp oil. Add wantons into water and cook for 3 – 4 min until the skins become transparent. Spoon out into serving bowls.

In the meantime, combine chilli oil, black vinegar, sesame oil, Shaoxing wine, sugar, salt, fish sauce, garlic and the remaining spring onion and coriander. Mix well.

For each serving of wanton, spoon 1/2 cup soup from cooking the wantons into the serving bowl. Spoon in 2 tbsp chilli oil mixture to mix.

Garnish with remaining coriander to serve.
Notes
Spoon the wantons out quickly after the skins turn transparent. Overcooking would lead to the skins becoming too soft and limpy and breaking easily into the pot of cooking water.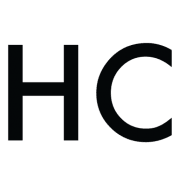 Audrey Ling
The whole process of toiling in the kitchen and later taking pictures of what comes of it is a symbiosis of my hobbies – a perfectly crafted deal for me. All of these hobbies allow me to learn something new every day. When it comes to food and cooking, I love trying out a bit of everything (that's my style) – from learning how to cook and plate in Michelin style to attempting local Singaporean dishes at home; from replicating remote flavours and delights to retaining family legacies and traditional essences. I hope to share my passion and joy with the larger community of food and photography bloggers and enthusiasts out there.