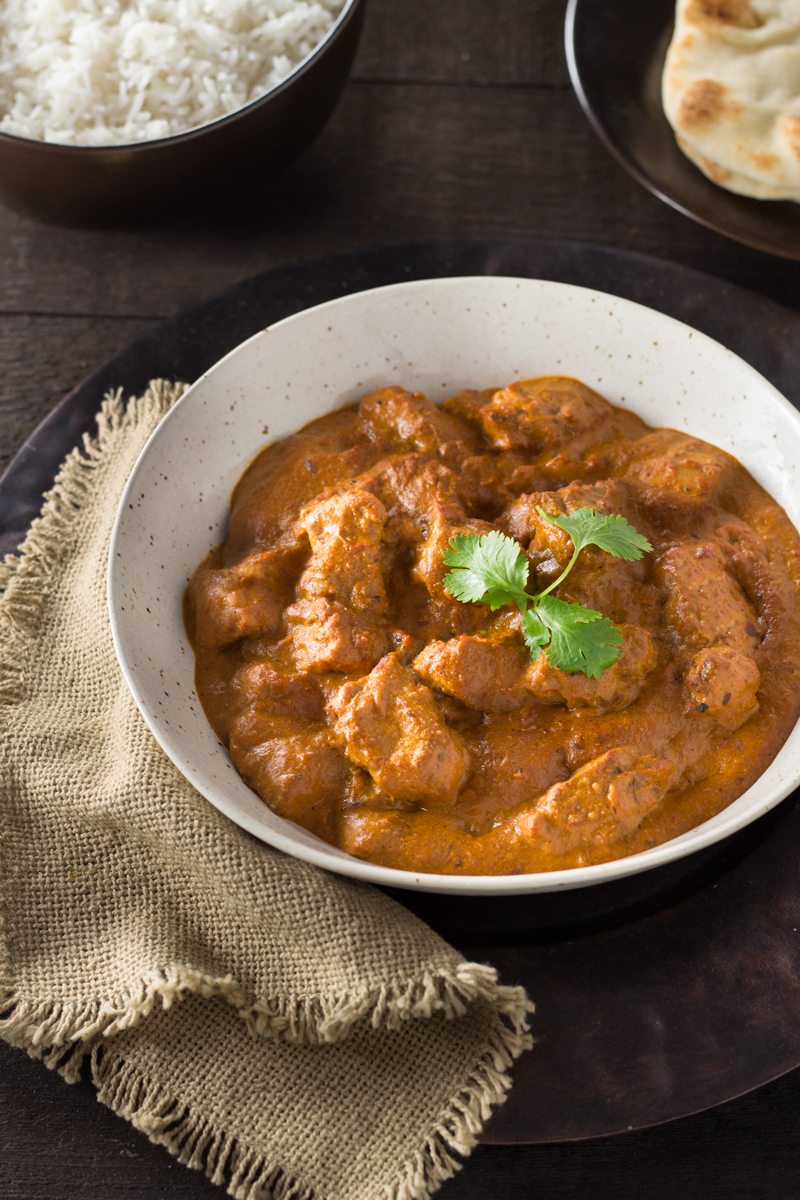 Chicken Tikka Masala is one of the most popular Indian recipes. Check out an easy version of this classic.
This tomato-based chicken curry is widely popular for a reason. The flavors in this dish are complex, yet perfectly balanced. Acidic tomatoes, warm spices, sweet cream and just a little heat create an incredible sauce. If you want to go vegetarian, I would suggest to substitute out the chicken for paneer or even tofu.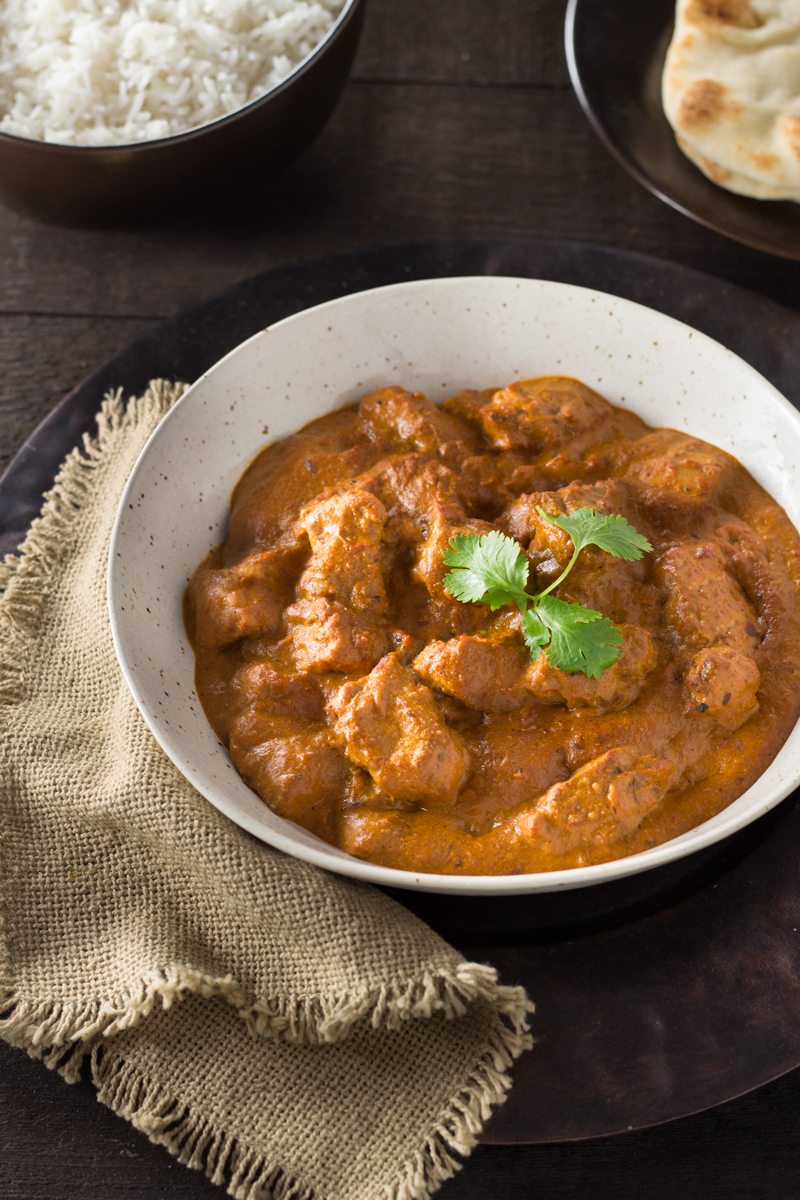 Now, one thing I will admit is this recipe requires many, many spices. It's tough to suggest substitutions and adjustments in some cases, but if you're looking to make something similar in a more simplified way, just comment below!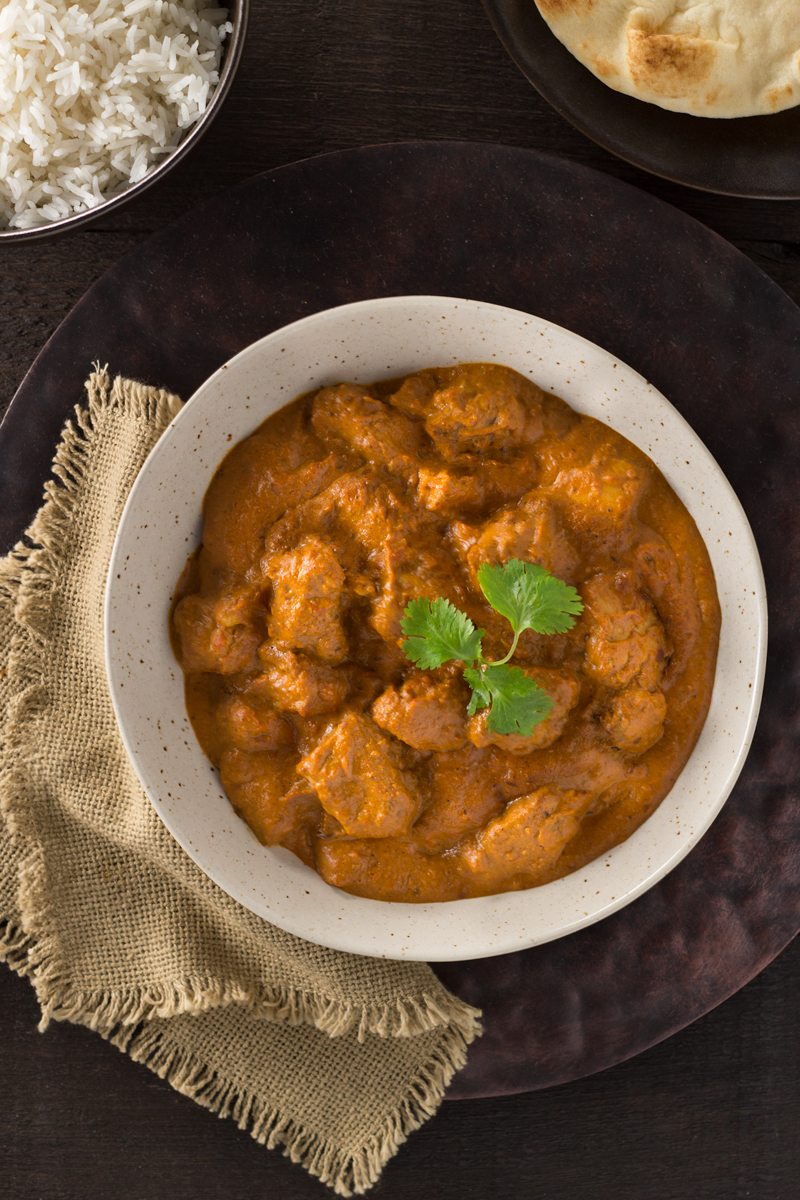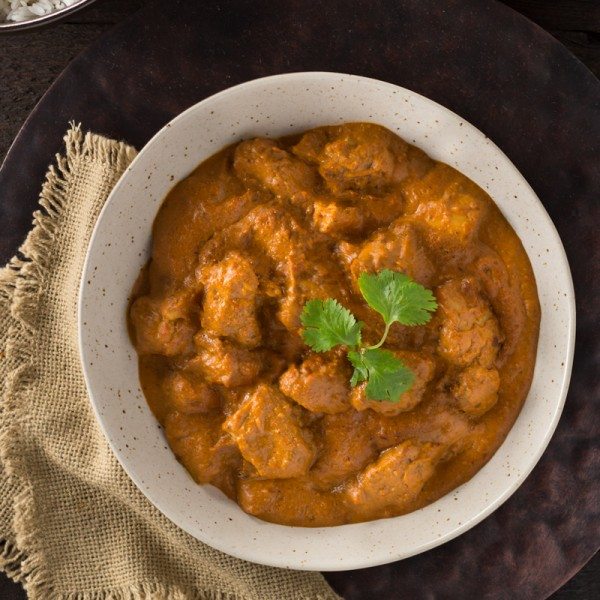 Sabrina Russo
Ingredients
For the chicken marinade:

1

lb

boneless

skinless chicken thighs

1

C

plain whole milk yogurt

1

inch

ginger

finely grated

2

cloves

garlic

minced

1

tsp

sweet

paprika

1

tsp

ground cumin

1

tsp

ground coriander

½

tsp

garam masala

¼

tsp

kashmiri chili powder or other hot Indian chili powder

¼

tsp

turmeric

1

tsp

kosher salt

½

tsp

freshly cracked black pepper

For the sauce:

3

T

clarified butter or ghee

1

medium onion

chopped

1-2

serrano peppers

diced (remove seeds for less intense heat)

1 ½

inch

ginger

finely grated

4

cloves

garlic

minced

1

tsp

cumin seeds

2

tsp

sweet

paprika

1

tsp

ground coriander

½ -1 ½

tsp

kashmiri chili powder or other hot Indian chili powder

¼

tsp

turmeric

2

T

tomato paste

2

T

toasted cashews

1-14.5

oz

can crushed tomatoes

about 1 ½ cups

1

cinnamon stick

broken into large pieces

2

bay leaves

3

green cardamom pods

lightly cracked

3

whole cloves

½

cup

heavy cream

½

tsp

fenugreek

methi powder

½

tsp

garam masala

Fresh cilantro

for garnish
Instructions
For the marinade, combine the yogurt through pepper in a Ziploc bag. Add the chicken, coat in the yogurt mixture and marinate at least 2 hours or up to 24 hours. Allow the chicken to come to room temperature for 30 minutes to 1 hour before cooking.

Warm a wide, heavy-bottomed sauce pot over medium-high heat. Remove excess marinade from chicken. Season with additional salt and pepper. Add 2 tablespoons of butter, followed by the chicken and cook about 3 minutes per side or until well-browned, but not cooked through. Remove chicken and allow to rest.

Reduce heat to medium. Add the remaining tablespoon of butter to the pot, followed by the onions and cumin seeds. Sautee 3-5 minutes or until onions are translucent. Add ginger, garlic and chilies. Cook 30 secs-1 min, stirring frequently.

Add paprika, coriander, chili powder, turmeric and a few spoonfuls of water to prevent spices from burning and help deglaze pan. Cook 1 minute. Add tomato paste and more water to prevent burning, if needed. Cook 5-6 minutes, stirring frequently. Remove pan from the heat.

In a food processor or blender, finely grind the cashew nuts. Add onion mixture and puree until smooth. Add tomatoes and blend until smooth.

Add cinnamon stick, bay leaf, cardamom and cloves to pot. Toast about 1-3 minute or until fragrant. Add in tomato mixture. Season with salt and pepper. Stir in about 1 cup of water or enough to thin mixture to desired thickness. Bring to a boil and reduce to a simmer. Cook partially covered, for 30-60 minutes, stirring occasionally. Add additional water to thin sauce, as needed.

Cut chicken into 1 inch pieces. Add chicken and its juices to the sauce. Simmer about 10-15 minutes or until warm and just cooked through. Stir in cream, fenugreek and garam masala. Taste and adjust seasoning, if needed. Garnish with cilantro. Serve with basmati rice and/or naan. Enjoy.
Sabrina Russo
My Three Seasons represents the 3 key factors that are most important to me in cooking. #1 Seasonal ingredients #2 Proper Seasoning (don't skimp on that salt!) #3 Cooking like a Seasoned chef (technique is everything). My name's Sabrina. I live in NYC. I'm a registered dietitian with professional cooking and food styling experience. Come cook with me.