PARTNER POST: Dive into the 120 days of summer with Santa Rita wines that pair perfectly with the foods of the season, straight off the grill.
Try this Mexican-style grilled chicken in an adobo sauce made with Guajillo pepper and other fragrant spices. Head outside and whip up this delicious summer meal and don't forget the wine!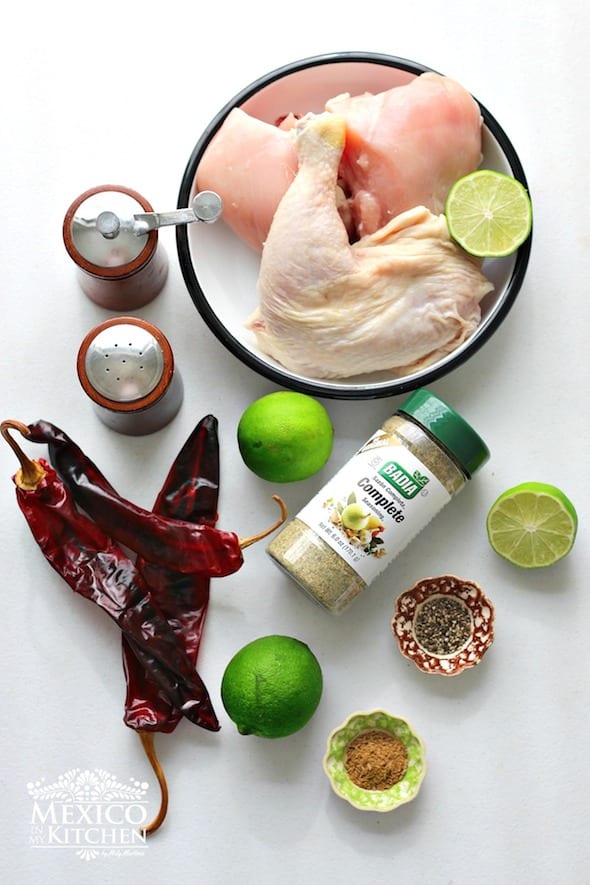 Grilling is very popular all over Mexico, but especially in the northern states, and during the weekends and evenings. As soon as the early evening arrives on any given Friday, all you need to do is go outside, and your nose will point you in the right direction of that inviting smell of meats being slowly cooked over a charcoal fire. We sure love grilling!
Grilled Chicken, or, as we call it, "Pollo asado", is also sold at local businesses to dine in or to carry out. Today's recipe is for a grilled chicken marinade in an adobo sauce made using Guajillo pepper and spices. This sauce really enhances the flavors of the chicken.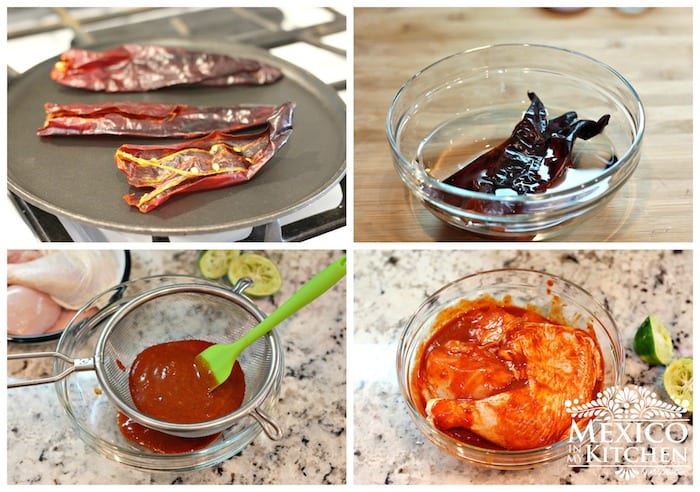 I'm pairing this recipe with wine, particularly a Santa Rita Sauvignon Blanc and a Cabernet Sauvignon, an exquisite wine from Chile. My husband prefers red wines, while I, on the other hand, like white wines. The Sauvignon Blanc has crisp and fresh aromas of citrus blossom and peach, and the rich deep red Cabernet Sauvignon has beautifully balanced fruit aromas.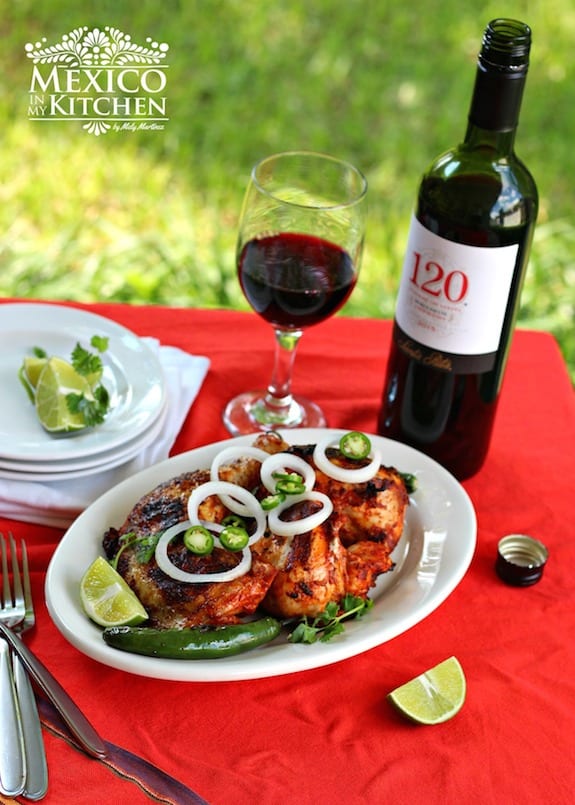 For more grilling inspiration with Santa Rita, check out this grilled Chilean chicken and pebre sauce.



d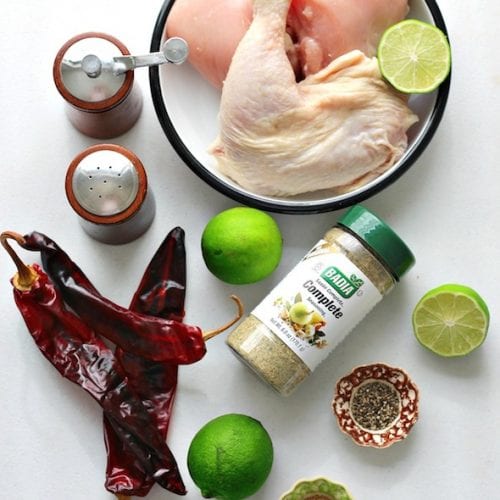 Mely Martinez
Ingredients
4

Bone-in Chicken pieces

About 6 ounces each

Salt to season

3

Guajillo peppers

seeds and veins removed.

1

teaspoon

Badia Sazón Completa

Complete Seasoning

1

teaspoon

Mexican oregano

1

teaspoon

cumin

1

teaspoon

freshly ground pepper

1

teaspoon

garlic powder

¼

cup

lime juice

½

cup

water

1

tablespoon

of vegetable oil
Instructions
Pat dry your chicken and season with salt. Place in a large bowl.

Slightly toast the guajillo peppers on a hot griddle for a few seconds, turning once to avoid burning them. Once toasted, place in a medium size bowl with hot water to soften. Let them soak for 25 minutes.

Once the peppers have softened, drain the soaking water and place the peppers into your blender pitcher. Add the Badia Sazón Completa, garlic powder, oregano, cumin, pepper, lime juice, water and salt. Process for about one minute or until you have a very smooth sauce.

Pass the sauce through a sieve if needed, to avoid having little pieces of pepper skins in the marinade. Pour the sauce over the chicken, making sure all the chicken pieces are covered with the guajillo pepper sauce. Place plastic wrap over the bowl and refrigerate for at least one hour to marinate.

Once you're ready to grill your chicken, drain the chicken pieces (reserving any excess marinade) and let the chicken come to room temperature before grilling.

Before grilling, brush vegetable oil over the chicken to avoid it from sticking to the grill.

Grill the chicken on a preheated grill, brushing the grill with oil. Grill the chicken, turning every 5 minutes, while basting with the remaining guajillo marinade during the process. Continue until the chicken is cooked through, about 25 minutes.

Serve with slices of onions, peppers, and a guacamole, plus plenty of warm corn tortillas. And, of course, a glass of Santa Rita wine!
Notes
This is a versatile recipe that can be adjusted to your personal taste, regarding how much spices you want to add to the guajillo pepper marinade. Perhaps you might like to add more cumin or oregano.
"Badia Sazón Completa" is a garlic and onion seasoning with some added herbs to enhance the flavor.
Mely Martínez
Hi! I'm Mely Martínez, a Mexican school teacher, home cook and food blogger. I moved to the United Stated about 10 years ago, after living in Mexico my whole life. Now I love to share home-style recipes of authentic Mexican Food.