Seattle based Delve Kitchen, are launching a free online culinary school for home cooks and professionals alike.
By Ilene Ross – Photos by Gina Weathersby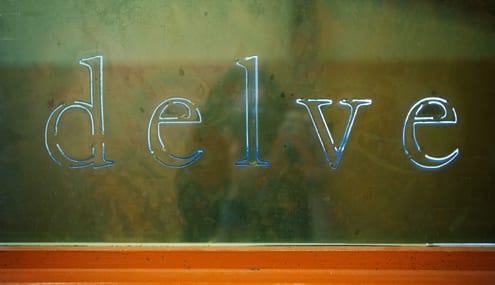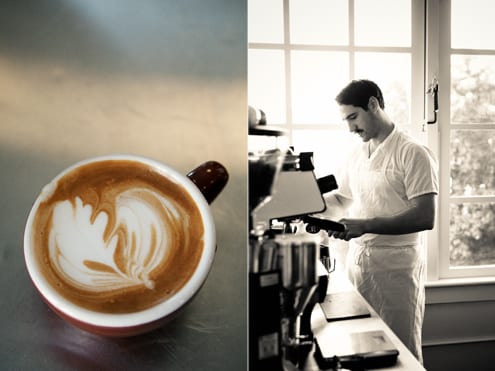 We asked the seafood hawker at the infamous Pike Place Fish Market if he knew where to find 'Delve Kitchen' and we were met with quite the quizzical expression. In fact, very few people know that what's quietly taking place on the third floor of Seattle's bustling Pike Place Market are some very serious experiments. Seriously delicious gastronomic experiments, that is. But if things go according to plan, soon the whole world will know, and everyone who wants to will be able to participate. On our recent trip to Seattle to attend the Chefs Collaborative Sustainable Food Summit, we dropped by, and dragged Cincinnati chef Steve Geddes of Local 127, as well as farmer Justin Dean of Relish the Garden along for the ride.
Born of the culinary masterpiece that is the world-renowned Modernist Cuisine, ChefSteps– operated out of the Delve Kitchen-is the latest venture of Chefs Chris Young, Grant Crilly, and photographer Ryan Matthew Smith. It's an online free-to-learn culinary school that will offer everyone-from professional to home enthusiast alike-advanced techniques including the first class available, sous vide cooking. Lot's more content is on the way soon. Yes, there will be homework and tests. The courses will not only be free, they will be interactive, and live "office hours" will be offered with the ChefSteps team to gain valuable feedback on students' progress.
Anyone who owns the behemoth 5 book Modernist Cuisine set breathes rare air. Owning the collection means you've shelled out hundreds of dollars to possess what Chef David Chang considers, "The cookbook to end all cookbooks." Legendary Spanish chef Ferran Adrià said, "This book will change the way we understand the kitchen." Why then is the ChefSteps offering their vast wealth of information now for free online? "It may turn out that we're totally crazy, but we wanted to share our knowledge digitally with the community." said Young. "Right now, we're not paying ourselves." He goes on to explain that there is money being made through the parent company, Delve in consulting work, and that there will eventually be an online ChefSteps store as well. As to why original Modernist Cuisine co-authors Nathan Nathan Myhrvold and Maxime Bilet are not involved in ChefSteps, Young says, "They wanted to go a different way."
Chef Grant Crilly prepared the perfect morning Seattle latte for us. What a warm welcome!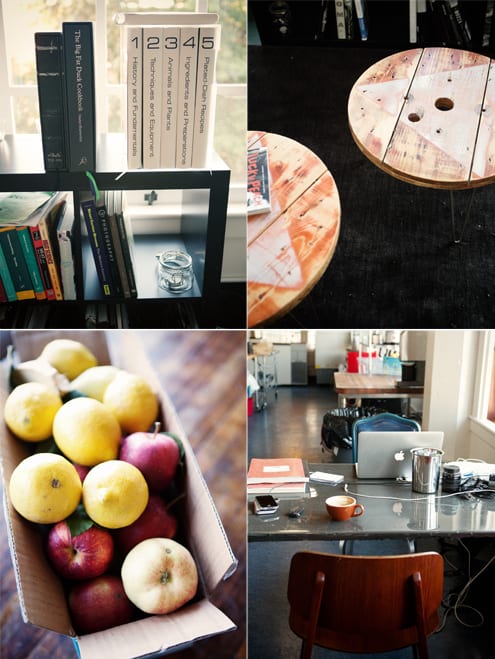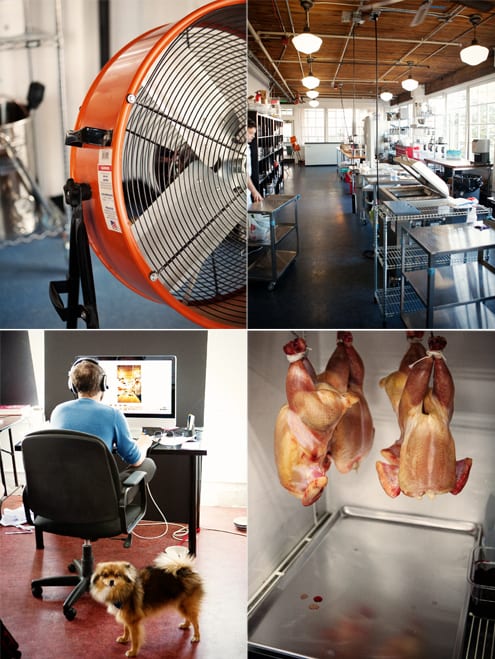 Kitchen, science lab, photo/video studio. Everything takes place in this 4000 square foot light-filled space overlooking Pike Place Market. Creative Director Ryan Matthew Smith edits a video shot the night before.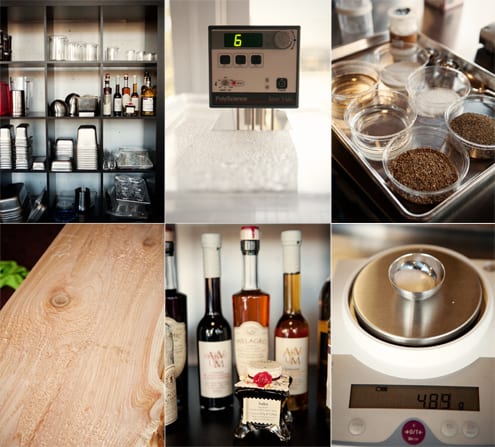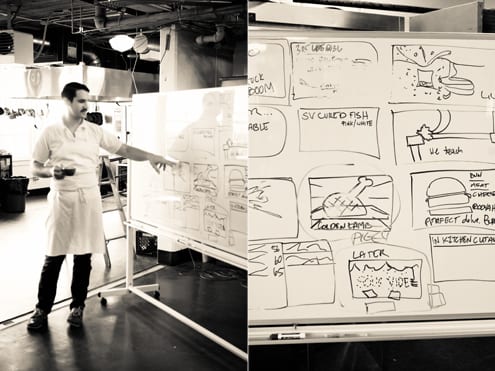 The loft is a carefully put together collection of used hi-tech equipment gleaned from craigslist etc.  This place is totally a grown-up example of "boys and their toys", with the Cincinnati guys oohing and ahhing over such items as the high speed centrifuge, the giant sous vide bath fashioned from a re-purposed sports tub, and a freezer that freezes so quickly, cell walls don't burst when meat is frozen……But of course, there's always room for the white board.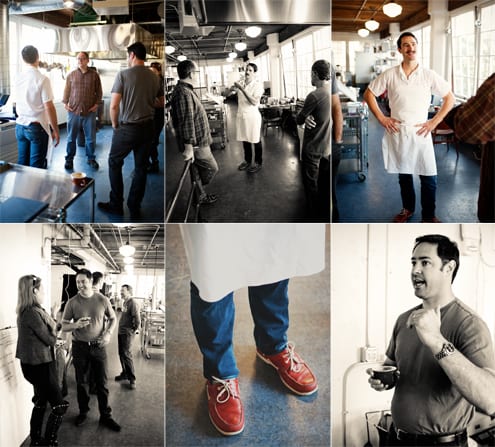 Chris explains to me why the group chose sous vide cooking as their first lesson for the ChefSteps experience. "There are deep misconceptions about it. But, if you think about it, the definition is really just about accurate temperature. A conventional oven is never going to be accurate. Sous vide is really just an excuse to talk about the ingredient we all use every day; heat. Sous vide cooking guarantees the temperature is accurate."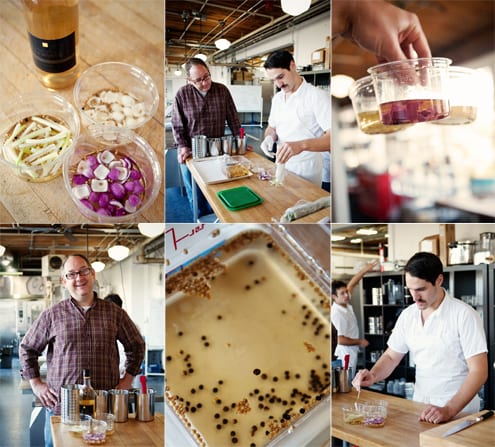 Chef Grant prepares the ingredients for Salmon 104° F, the dish that is presently found on the ChefSteps website as Chef Steve Geddes looks on.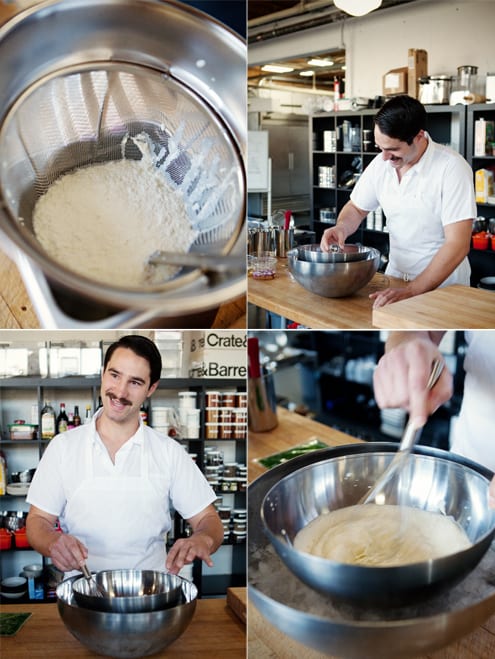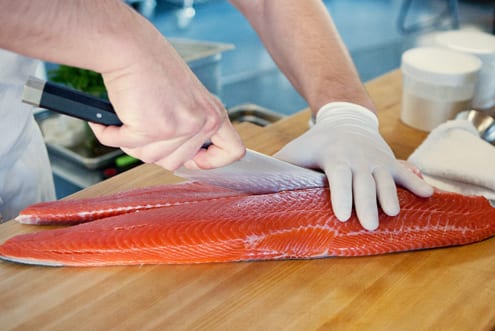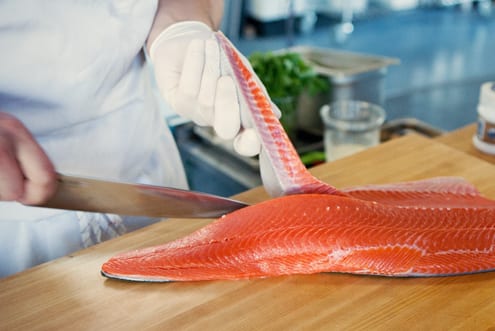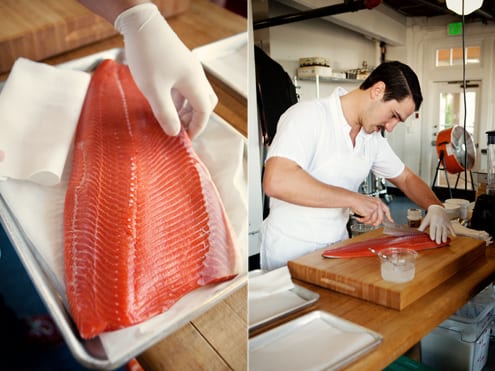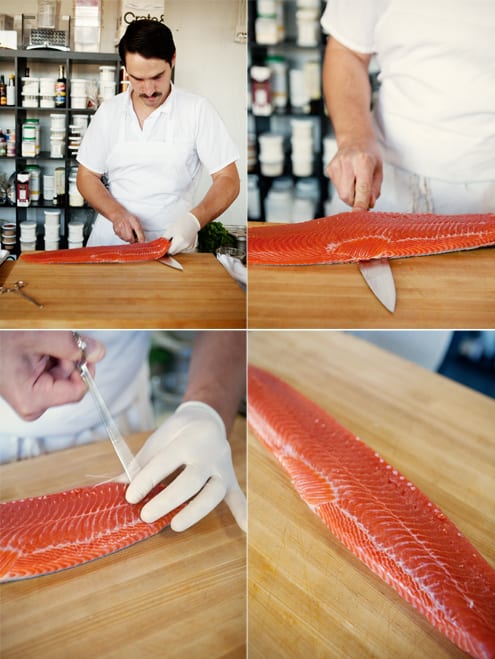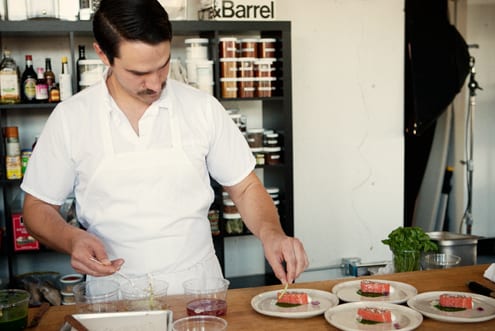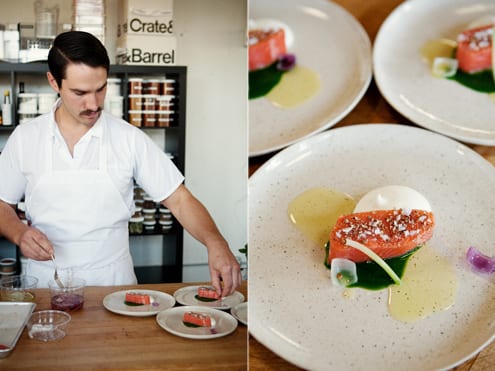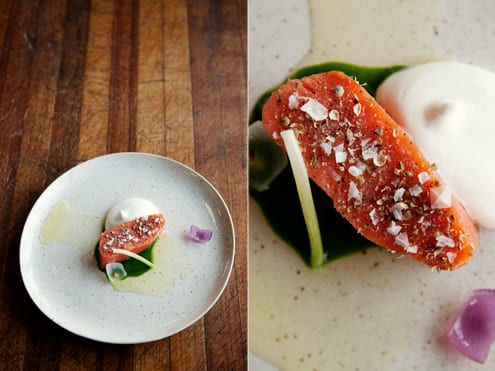 Perfectly cooked salmon is seasoned with Maldon sea salt and a spice rub of coriander and black pepper. The plate is then garnished with horseradish cream, watercress puree, pickled onions, and olive oil.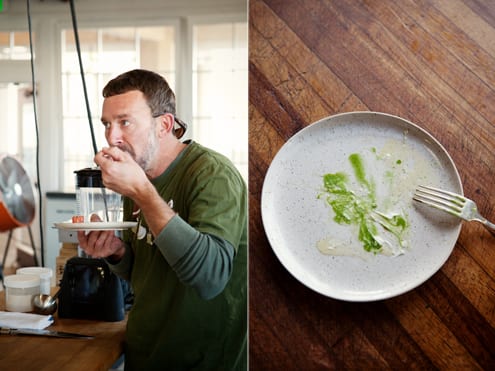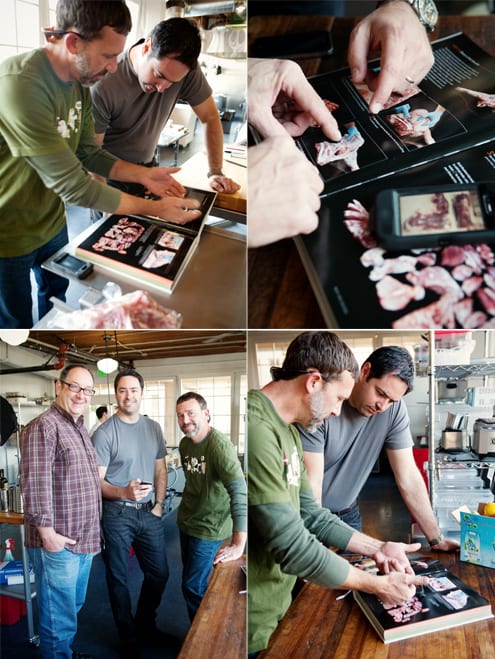 After our lunch, the Modernist Cuisine was cracked open and talk turned to meat cutting and Kentucky Bourbon. Justin was all set to share some of his butchering techniques with the guys, but alas, our plan to find a whole hog and break it down was thwarted by the fact that one was not to be found so late in the day. Next time….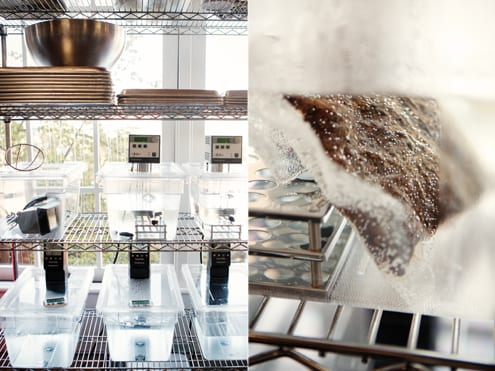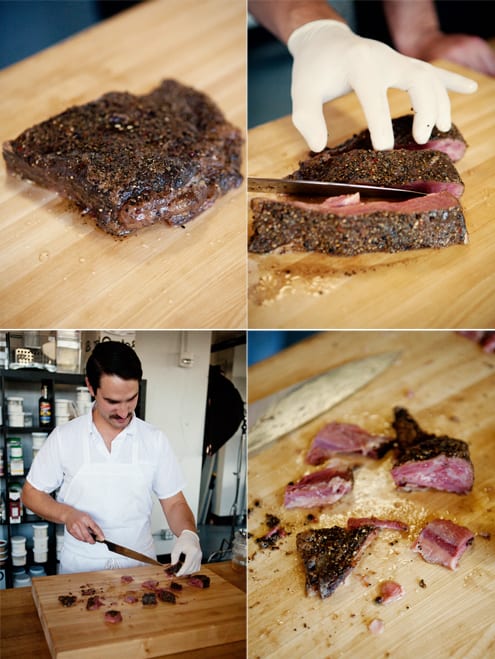 All that meat talk left us a bit peckish, so thankfully, Chef Grant brought out a secret stash of sous vide pork belly pastrami. This is the kind of stuff they usually save to barter for goods and services. If it wasn't bad form, we probably would have licked the cutting board. We were, and remain, ever so grateful.