Côtes du Rhône: Charcuterie and Wine Tips for the New Year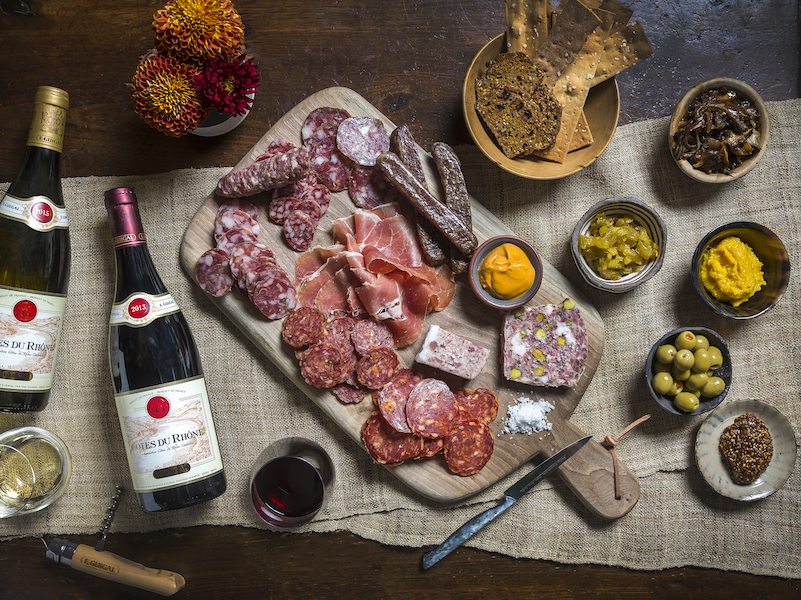 Check out these tips to perfectly pairing a charcuterie and wine spread, complete with all the fixings and inspired by the Côtes du Rhône region.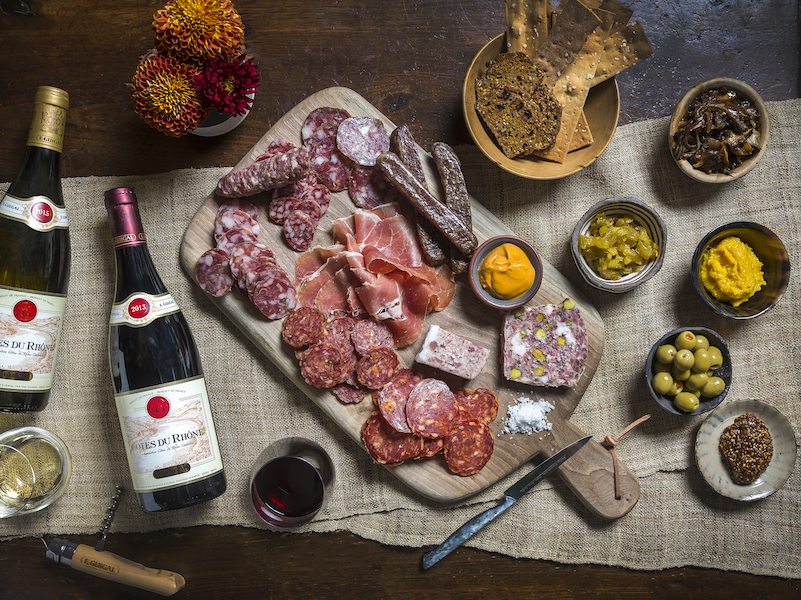 A New Year's party does not have to be defined by the usual overdone cheeses served with bland crackers. Chef Jamie Bissonnette, author of The New Charcuterie Cookbook, has teamed up with Guigal wines in the Côtes du Rhône region to help you rethink your snacks and wine.
Inspired by Guigal's culinarily-conscious neighbors in Lyon, Chef Jamie has shared a few tips on pairing wine from this region with a perfectly exciting charcuterie spread.
Store the charcuterie in the fridge: Keep the meats cold until you are ready to slice them. They will be easier to cut when they are cold, but after slicing, let them come to room temperature before serving so their flavors can be tasted and enjoyed.
Thickness matters: How thick or thin you cut slices of charcuterie will effect their flavor and how much someone enjoys them. Saucisson should not be cut too thin, so the there is something to chew on. As you chew, the flavors will burst in your mouth. Rillettes should be served uncut, right in the dish, so your guests make take as much or as little as they'd like. Chorizo should be cut thin, about the same thickness as a credit card, so each bite is not too greasy or spicy. Ham should be cut thicker than a typical lunch meat and finally, Jambon de Bayonne should be cut as thinly as possible to allow it to almost melt on the tongue.
Have a variety: Have a variety of charcuterie options from sausages to salami and pâtés. Make sure there are spicy, smoked, and fatty elements.
Have fun with garnishes: Get creative with the garnish and be sure to have a few different textures. Think crunchy or soft bread, crunchy pickle vegetables, smooth mustard, and chewy marinated mushrooms. (Check out the recipe below.)
Wine Tips: Chef Jamie suggests rosés, unoaked whites, and balanced reds as perfect pairs with fatty flavors and saltiness of cured meats. Côtes du Rhône wines fit the bill. Check out the specific wines below we tried with saucisson sec-style sausage.
Make your own: Get friendly with your local butcher and let them help you find the perfect cured meats to fit your board, your taste and your budget. Want to make your own? Check out Jamie's book, it's loaded with doable recipes and plenty of tips.

2015 E. Guigal Côtes du Rhône Blanc
This refreshing white has beautiful fruit flavors that will revitalize the palate after rich bites of cured ands smoked meats. It's minerality is a perfect match to salty charcuterie.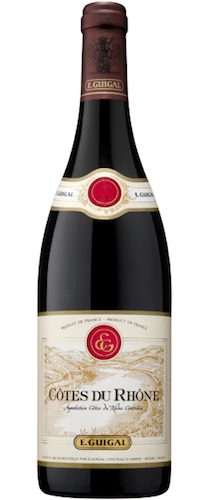 2013 E. Guigal Guigal Côtes du Rhône Rouge
This red wine is not overpowering. Instead, it is well-rounded, has smooth tannins, notes of olives and smoked paprika and an elegant fruit finish. Because it is so food-friendly, it is a perfect match to all the elements on a charcuterie board, not just the meats.

Marinated Mushrooms
Jamie Bissonnette
A perfect element to include on your next charcuterie board.
Ingredients
2

cups

red wine vinegar

1

cup

chardonnay vinegar

1

cup

champagne vinegar

1/2

cup

honey

1/2

cup

sugar

1/2

cup

salt

2

cups

EVOO Aria

olive oil

2

springs tarragon

2

spring rosemary

6

pounds

button mushrooms

cleaned and left whole

3

pounds

oyster mushrooms

sliced into 1/2 inch pieces
Instructions
Place all ingredients (except for the oyster mushrooms) in a large pot and bring to a boil. Let boil for 5 minutes, then add the oyster mushrooms, stirring every few minutes.

Cook at a medium simmer for 45 minutes or until mushrooms are completely cooked and covered in liquid.

Cool to room temperature.

Serve cold or tepid with charcuterie.

Will keep in the refrigerator for one month.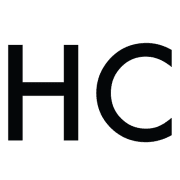 Honest Cooking
The Honest Cooking editorial team handpicks inspiring culinary stories to share with you that we think are beautiful. As an international online culinary magazine with the ambition to truly change the face of online food media we hope to create an inspiring place for serious culinary debate, salivating recipes, interesting food news and international food-fun.