Easy sesame dressed noodles are served in a hearty bowl with char siu pork.
By Audrey Ling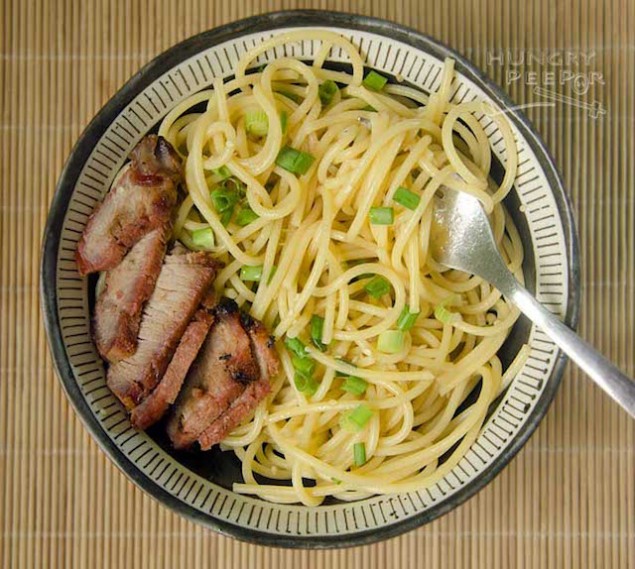 This bowl of sesame noodles is a really simple dish to make. If you are a noodle person and you don't mind cold dishes, this dish will satisfy your hunger very easily, what with its sesame fragrance and savoury flavours.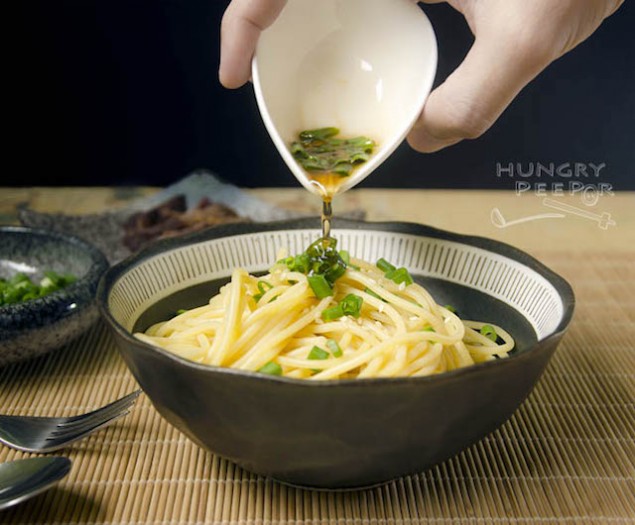 See Also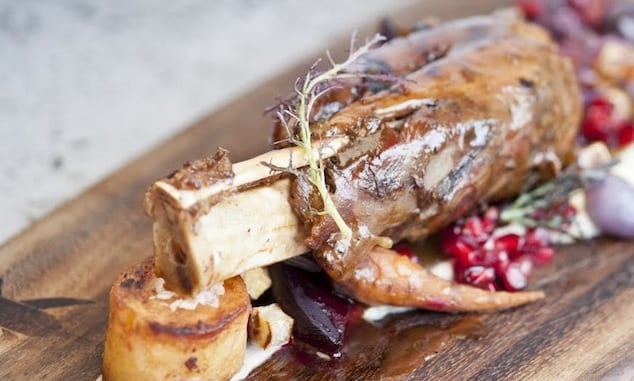 Print

Char Siu Sesame Noodles
---
Description
Easy sesame dressed noodles are served in a hearty bowl with char siu pork. These noodles can also be left plain and served as a side dish.
---
Spaghetti: 250g (8.8 ounces)
Light soy sauce: 6 tbsp
Sesame oil: 3 tbsp
Olive oil: 1 tbsp
Rice vinegar: 3 tbsp
Sugar: 1 tsp
Spring onion: 1 stalk (chopped finely)
Sesame seed: 1 tbsp
Char siew: 100g (sliced, divided into 2 portions (3.5 ounces))
---
Instructions
Bring water to a boil. Cook spaghetti till al dente.
Rinse cooked spaghetti under cold water. Drain water and set aside.
Mix light soy sauce, sesame oil, olive oil, rice vinegar & sugar together.
Pour sauce mixture into noodles. Toss to coat evenly.
Serve with spring onions, sesame seeds & char siew.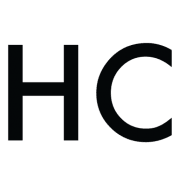 Audrey Ling
The whole process of toiling in the kitchen and later taking pictures of what comes of it is a symbiosis of my hobbies – a perfectly crafted deal for me. All of these hobbies allow me to learn something new every day. When it comes to food and cooking, I love trying out a bit of everything (that's my style) – from learning how to cook and plate in Michelin style to attempting local Singaporean dishes at home; from replicating remote flavours and delights to retaining family legacies and traditional essences. I hope to share my passion and joy with the larger community of food and photography bloggers and enthusiasts out there.