Breakfast Tacos at Toast, Beverly Hills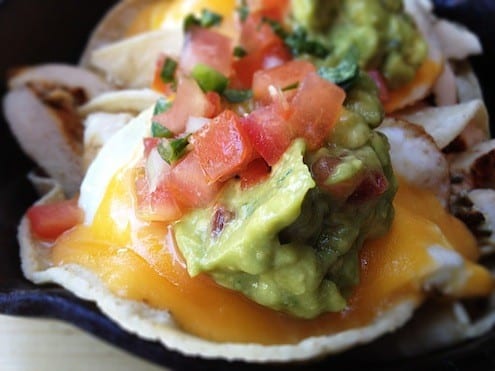 Alec Torelli stops for breakfast at the popular Toast Bakery and Café in Beverly Hills
By Alec Torelli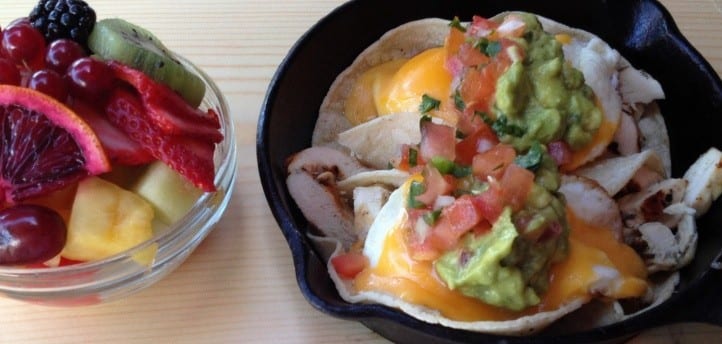 At Toast in Beverly Hills, I am lucky to get a table. I deliberate and order "The Oscar," thin strips of chicken, guacamole, fresh salsa and eggs over medium and melted cheese in grilled corn tortillas.
To drink, I opt for the White Coconut Creme Tea, one of their many eclectic choices. Before I can take a sip of water, my food arrives; so quick that I'm skeptical.
Nevertheless it looks fantastic, eloquently presented in a skillet on a fine wooden place mat.

All my reservations are gone when I take the first bite. Where typical breakfast tacos bore you with scrambled eggs, this beauty tests the limitations using over medium ones. When I try into avocado, salsa and chicken strips, I am greeted by an oozing yolk.
Too often I take one bite of stale fruit and set it aside.
Not here.
Seasonal mulberries and blood oranges were just a few of the treasures I discovered.
The food is gone as fast as it arrives. Delicious.
Toast Bakery Cafe, 8221 West 3rd Street, Los Angeles, CA www.toastbakerycafe.net
Alec Torelli
It all started when he was 10. He was distraught about moving, but the man next door welcomed him with a huge styrofoam box of ice cream. Fourteen years later, he moved to Italy and fell in love with gelato, which inspired his first writings about food. Since then, his passion for culinary art has done nothing but grow. On a mission to find the world's best gelato, he travels, eats and writes for Still Served Warm.