When Boston's Toro Restaurant turned six years, a significant amount of Chef power turned up to help celebrate the evening in style.
By Justin Ide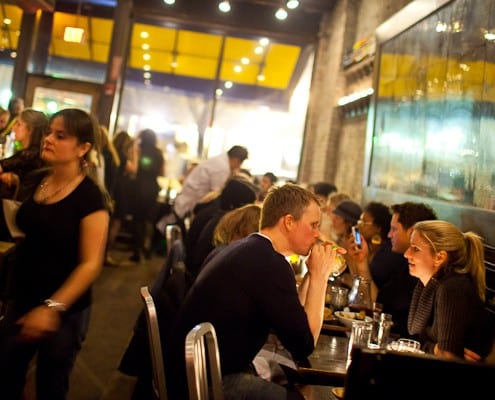 This weekend, Toro Restaurant in Boston celebrated its sixth anniversary with a party hat for the bull and Fernet all around. With guest Chef Katsuya Fukushima behind the line along with the exceptional crew from Toro, and Chef Jamie Bissonnette expediting for a packed house, the celebration was epic.  There was the usual amount of chaos amid jam packed tables at Toro, but this night featured a significant amount of Chef power in the house, helping celebrate the evening in style.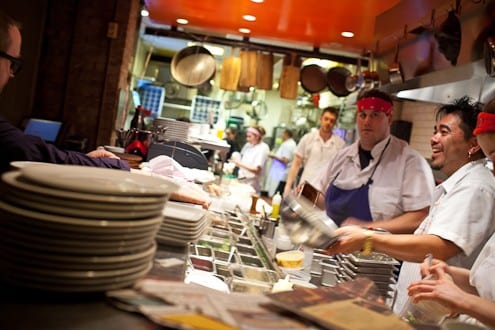 In addition to Chef Katsuya Fukushima sending out some amazing Tapas, manycame along to wish partners Ken Oringer & Jamie Bissonnette well, including local powerhouses Will Gilson and Barbara Lynch as well as Chef Marc Vetri and Jeffery Michaud of Osteria in Philly, who happened to be in town over at Sportello doing a cooking demo.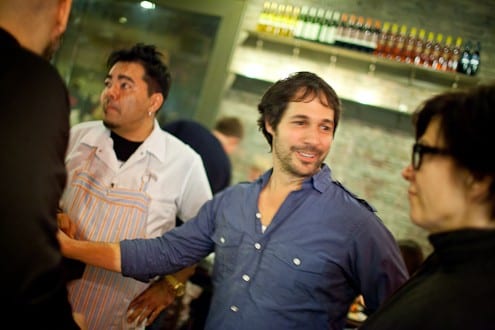 Include among this top chef group Ashley Stanley of Lovin' Spoonfuls and a handful of equally talented sous chefs from around the city, and a true celebration ensued.  Of course no good kitchen celebration would be complete without some libations, and after "Table 52? purchased 12 shots of Fernet for the kitchen, the seriousness of the night came into focus.  Once poured, like proud parents of an amazing teen team, Chefs Biss and Oringer saluted their crew, and were in turn, saluted back.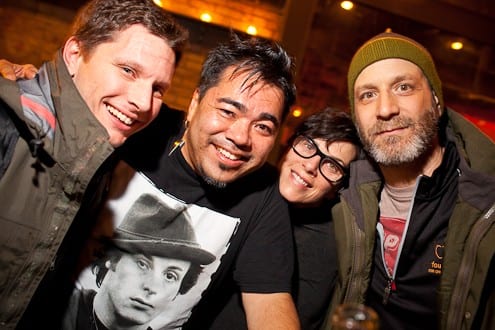 As is often the case when it comes to birthday parties, it went on into the wee hours, and as Chef Jamie Bissonnette tweeted, "Last night turned into today."  So if you have nothing to do this week end and get a chance to stop by Toro, please be sure and wish them a belated Happy Birthday, and make sure you get some Churros to celebrate.
Toro Restaurant
1704 Washington St
Boston MA
Phone 617.536.4300
Justin Ide
Justin Ide is a veteran photojournalist and former Peace Corps volunteer. He has recently turned to food and food industry photography realizing that is where his heart and soul reside. When not on assignment, Justin can be found chasing wild trout with a fly rod, or cooking in the kitchen with his wife Susan, under the watchful eyes of their two Labrador retrievers, Utah and Normand.