This holiday season, there are bound to be glasses full of wine, champagne and delicious cocktails. Are you the designated driver this year? Or do you just not really feel like drinking every day? This blackberry float is your savior – it's absolutely delicious, looks  fancy, and tastes sparkly. Feel the buzz of the holidays with or without liquor.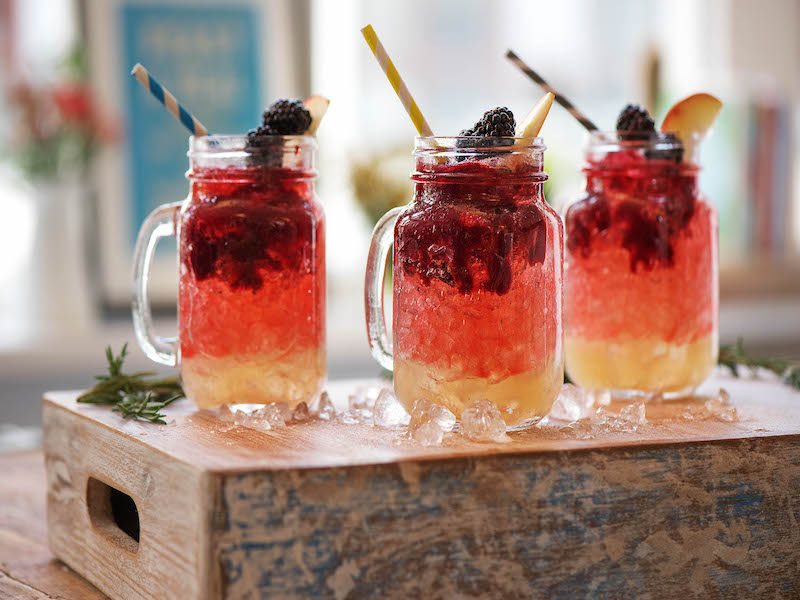 Print
100 g

frozen blackberries

10

juniper berries

20

ml sugar syrup

40

ml lemon juice

1

sprig of rosemary
sparkling water
blackberries (garnish)
ice
---
Instructions
Freeze 4 glasses in for 1 hour.
Add the frozen blackberries, juniper berries, and sugar in a pot with a splash of water and simmer for 15 minutes. Cool for 10 mins and then blend until smooth. Strain with a sieve and cool for 30 mins.
Rinse your blender and add the lemon juice and rosemary sprig and blend. Strain juice.
Fill frozen glasses halfway with crushed ice. Pour in lemon mix, then sparkling water and add more ice. Finally pour the blackberry mix on top. Garnish with berries.
HelloFresh
At HelloFresh, we want to give people the simple knowledge they need to cook delicious, healthy meals. Whether you want know how to boil an egg or cook an elaborate dinner menu, you know who to call!