Put some pizazz into that velvety eggnog this season. 
Champagne Eggnog
Tom Jolly of Glen Eagles Hotel created "Champagne Eggnog." Deeming it the ultimate winter celebration drink, this creation adds a touch of Scottland, elegance, and luxury to the classic festive drink, eggnog.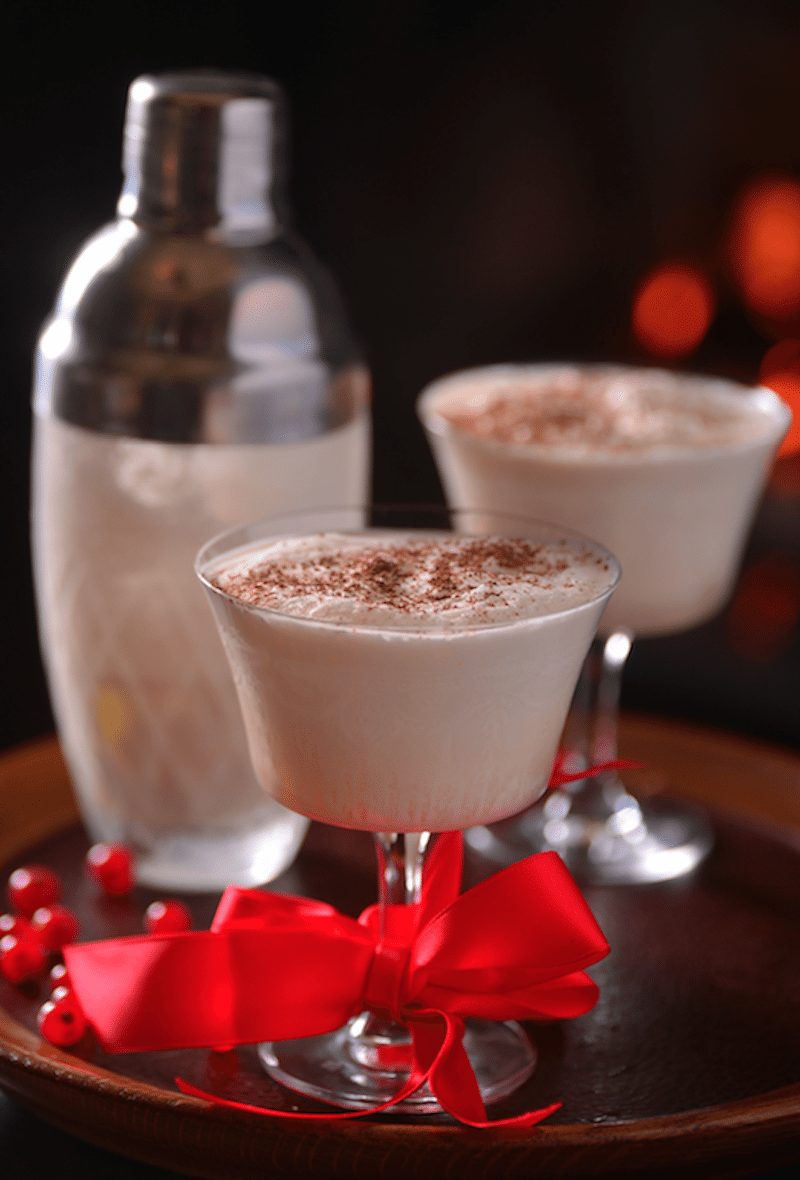 Ingredients
1 whole egg
50ml cream
10ml crème de cacao blanc
5ml maraschino
120ml champagne
Garnish: nutmeg
Method:
Add all ingredients, except the champagne, to a shaker, shake and pour through a Hawthorne strainer into a fizz glass or small wine glass. Once in the glass, fill with champagne until the foam over fills the brim of the glass. Sprinkle with grated nutmeg.
Beer Nog
Bourbon tends to overpower eggnog. Try a Sapporo beer – its malty, smooth, robust flavors would be a alternative to add to this holiday party pleaser.
Ingredients:
Serves 8
6 eggs, separated
1/2 c sugar, plus 2 Tbsp
2 1/2 c whole milk
1 1/2 c heavy cream
1 tsp vanilla extract
10 fl oz Sapporo Premium Black
2 tsp freshly ground nutmeg
Method:
Whisk 6 egg yolks and 1/2 cup sugar in the bowl of a stand mixer for several minutes, until the yolks lighten in color and double in volume. Lower speed of mixer and add milk, cream, vanilla, beer, and nutmeg, stirring until combined. Reserve yolk mixture. Clean mixer bowl and whisk attachment thoroughly (any traces of dairy or egg yolk left on equipment will keep the egg whites from whipping properly).
Whisk 6 egg whites in mixer on high. Gradually add in remaining 2 Tbsp sugar and keep whisking until stiff peaks form. Gently fold egg whites into yolk mixture. Chill and serve, topping each glass with additional grated nutmeg if desired.
Wallflower's Eggnog
At Wallflower on the Westside, they make an eggnog that you'll want sip every drop of. You might even get a frothy nose!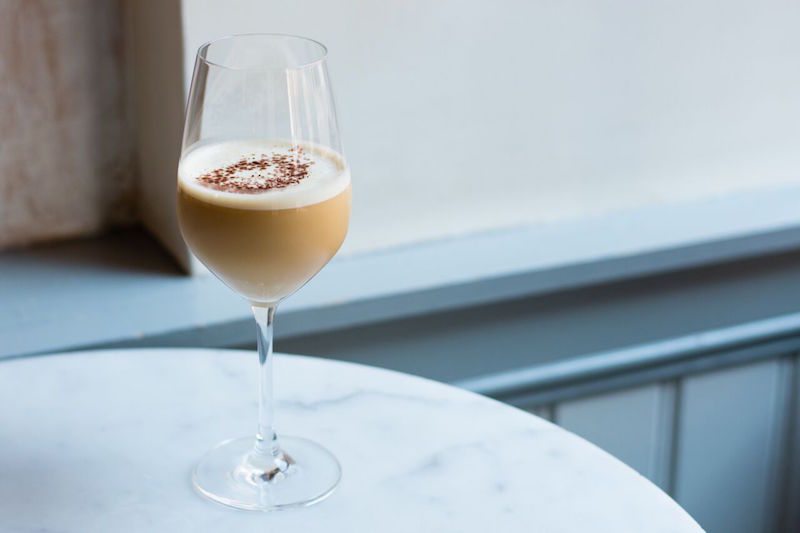 Asia Coladner
Ingredients:
Whole egg
½ oz. Demerara
½ oz. cream
¼ oz. branca menta
¼ oz. Bittermens New Orleans coffee liqueur
1 ½ oz. Cardinal Mendoza
Cocoa powder, for garnish
Method:
Add all ingredients to a cocktail shaker. Shake and strain into a wine glass. Top with cocoa powder.
Left Bank Egg Nog
Located in the West Village, Left Bank makes an eggnog that offers a taste of South America and the Caribbean with its smooth, spiced flavors. Enjoy the tropical feeling while snowflakes tickle the nose on a NYC winters day.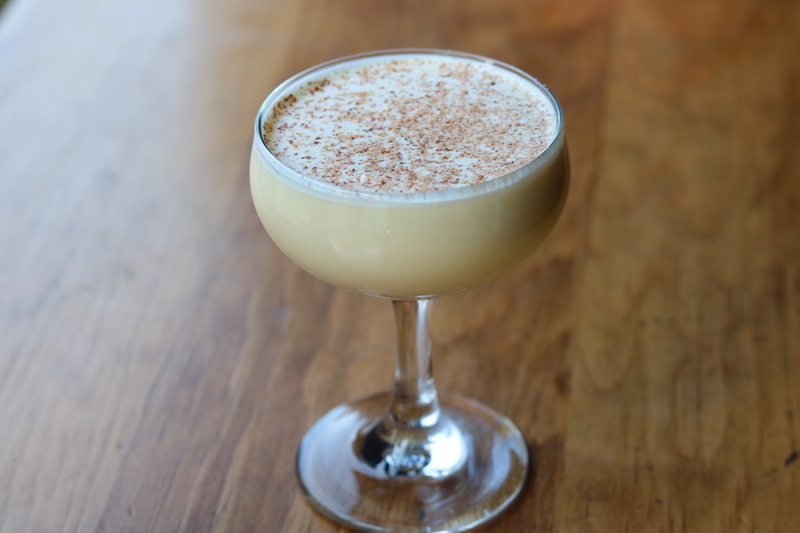 Left Bank
Ingredients:
1 oz. Heavy cream
1 oz. El Dorado 5-year cask aged rum
½ oz. Vanilla liqueur
½ oz. St. Elizabeth Allspice dram
1 whole raw egg
1 tsp. maple syrup
2 dashes of Hella Bitters orange bitters
Fresh nutmeg, for garnish
Cinnamon, for garnish
Method:
Add all the ingredients to a cocktail shaker and dry shake for around a minute or so to get a good frothy consistency going before adding ice and shaking again until the shaker is nice and frosty. Strain into a coup glass and grate fresh nutmeg and cinnamon over the top.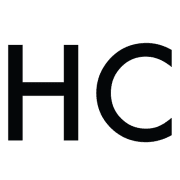 Honest Cooking
The Honest Cooking editorial team handpicks inspiring culinary stories to share with you that we think are beautiful. We strive to create an inspiring place for culinary exploration, salivating recipes, interesting personalities and stories.