Be Prepared to Sizzle and Scream at the 2016 NYC Hot Sauce Expo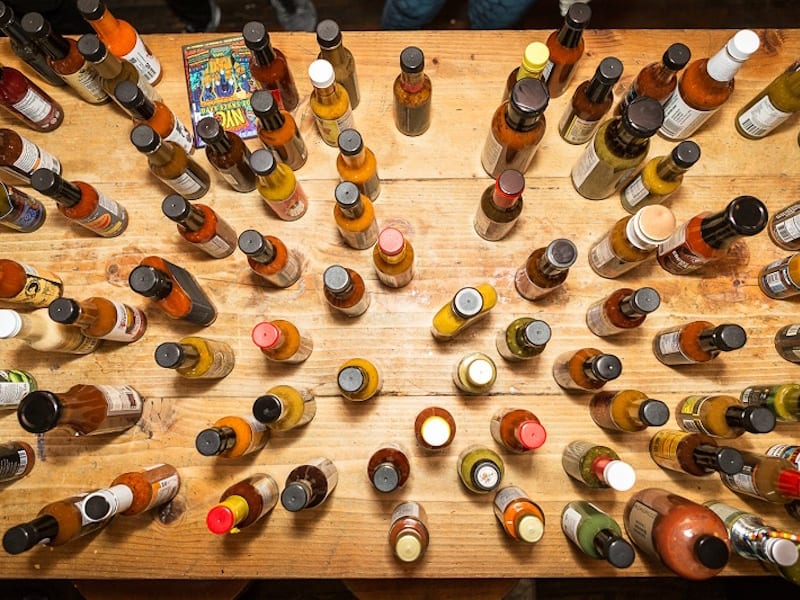 For all the spice obsessed risk takers who revel in sweat, get ready to ignite your tastebuds at the fourth annual Hot Sauce Expo in the city that never sleeps.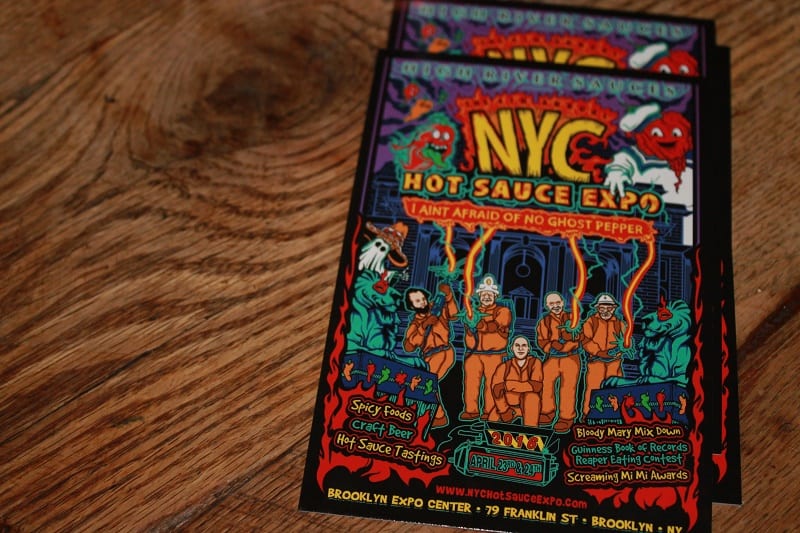 But before stepping foot inside this New York inferno here are 10 things to know to prevent getting burned:
1. Ignited by High River Sauces, this will be the 4th year for the NYC Hot Sauce Expo. It will  set ablaze on April 23rd & 24th at the Brooklyn Expo Center in Green point.
2. Over four dozen international hot sauces will cause a hell fire, with spices trailing from New Zealand, all the way to the island Trinidad.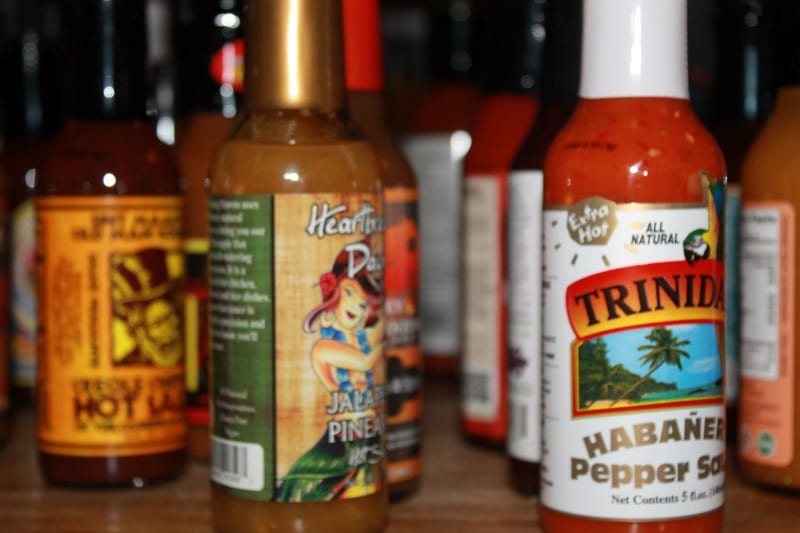 3. It is two wild fire days filled with scorching experiences such as meeting the folks behind the hot sauces, and singing your taste buds with world class heat.
4.The fire breathers behind the expo are Jimmy Carbone; entrepreneur and restaurateur best known for owning the craft-beer mecca Jimmy's No. 43 located in East Village New York. The other is Steve Seabury; author of the Mosh Potatoes collection and a musician. Both also work as organizers for similar fiery and social events.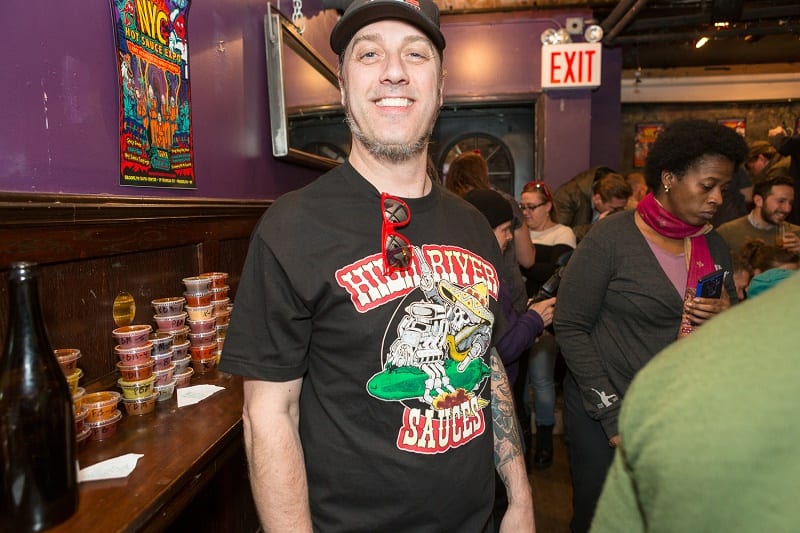 5. With so many hot flavors it is impossible to lump all the hot sauces into one category, there will be 14 different hot sauce categories for their chance to win the Screaming Mi Mi Award. Some categories include fruit based, southern style and pepper blend.
6.The Screaming Mi Mi Award is the highly coveted prize for all hot sauce category winners. Last year, Ca Johns won several Screaming Mi Mi awards including Louisiana style for their Fire house hot sauce and fruit based for their Tiki bar hot sauce. Ca Johns among other will be a vendor at the event.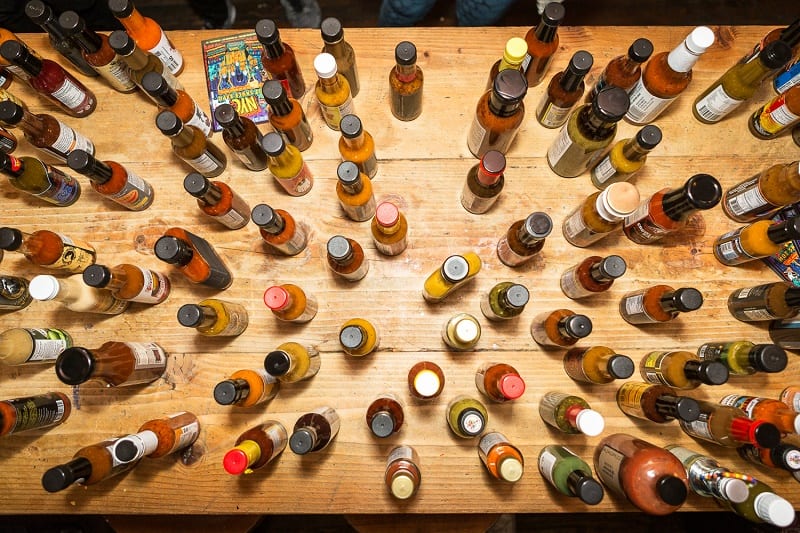 7. According to the Guinness World of Records the Carolina Reaper is the hottest pepper to date. Closing the inferno the Guinness World Record Smokin' Ed's Reaper Eating Challenge will feature the brave souls and winner of who can eat the most of these peppery bad boys at the NYC Hot Sauce Expo. Just a little hint of how hot the reaper is, it reaps 400 times the heat of a jalapeño. The winner and Guinness record setter will definitely attain the title of fire breather.
8. The expo will include our favorite pastime; i.e brunch. Sauces will go head to head on Sunday for the Bloody Magarita Mixdown Contest, presented by Stoli Vodka and Murphs Bloody Mary Mix & High River Sauces. On both days there are other contest which involve food favorites such as guacamole for the Torch Bearers Guacamole Eating Contest and meatballs for the Jersey Barn Fire – Great Balls of Fire – Spicy Meatball Challenge.
9. Yes, milk will be available t0 cool down your taste buds.
10. In order to experience the inferno a variety of tickets can be purchased here: 
Bonus: If New York was not heated enough for you, you can head to California, Arizona, Portland where Carbone and Seabury also organize other Hot Sauce Expos.
For more information on the 2016 NYC Hot Sauce expo visit www.nychotsauceexpo.com
Alyssa Holder
I enjoy listening to the stories of the people who devote their time to fill our stomachs with scrumptious food. And of course, experiencing and sharing my thoughts on the cuisines that span across the world.