Crispy, fresh baked puff pastry is loaded with gooey cheese, bacon, and mushrooms for a truly mouth watering appetizer.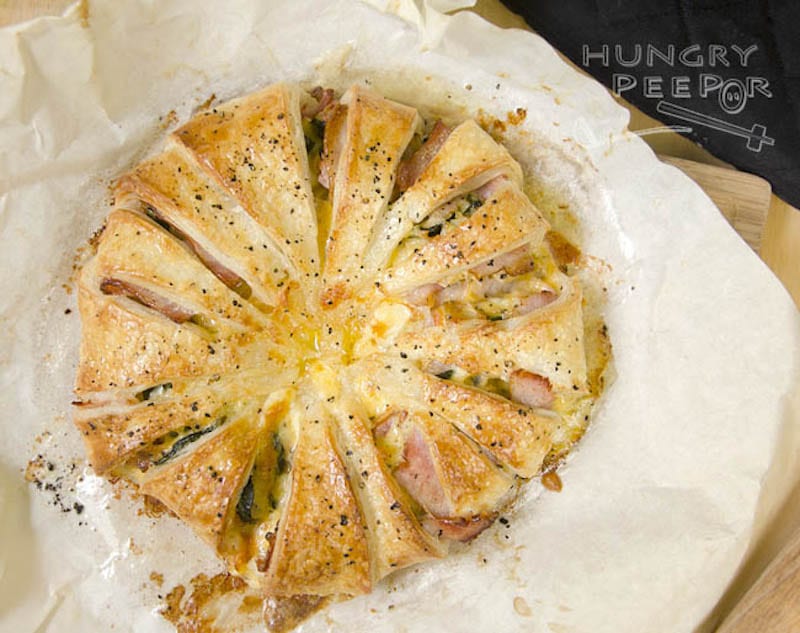 Puff pastry is the best way to make pastries without too much fuss. Just roll out the pastry dough, place all the toppings inside, wrap them all up and then bake them until the cheese melts.
I have made various other versions of puff pastries before, including sausage rolls, chocolate rolls and mini pigs in a blanket. This version mimics that of a pizza, where the whole pastry is joined together by slices of triangular puff pastry, such that individual slices can be pulled out separately when it is served. It is really fun pulling them out slice-by-slice with the cheese trailing after right after the pastry is baked. Just imagine, the crunchiness of the freshly baked pastry and the oozing cheese drooping all over. Yum!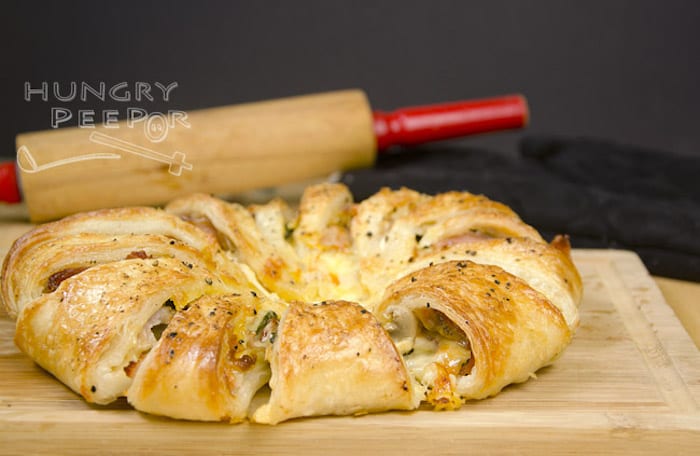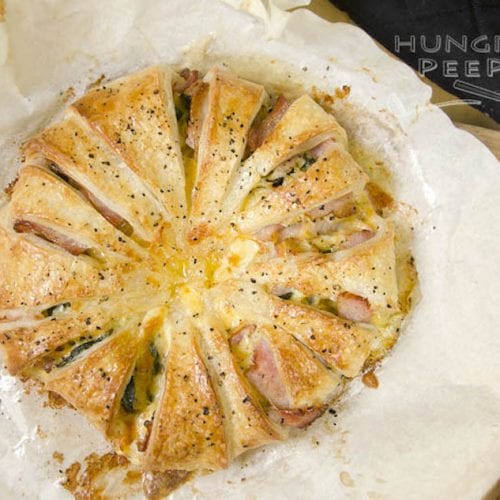 Audrey Ling
Ingredients
Puff pastry

I used Borg's light & flaky: 375g (13 ounces)

Mild and sharp cheddar cheese: 250g

grated (8.8 ounces)

Smoked bacon slices: 12 slices

Button mushroom: 1 can

sliced

Basil leaves: 1 cup

Ground blackpepper: to taste

Egg: 1

lightly beaten
Instructions
Preheat oven at 200 degrees Celsius. (390F)

Roll out puff pastry till about 3mm thick (about 25 x 25cm).

Cut out 12 equal triangles from the pastry sheet.

Arrange these triangles onto a greased baking sheet, with the base of the triangles overlapping each other at the inner circle and the tips of the triangle pointing outwards. Do not overlap too much.

Distribute half of the cheese evenly onto the base of the triangles.

Place bacon slices on top of cheese.

Distribute mushroom slices and basil leaves evenly on top of bacon.

Place remaining cheese on top of basil leaves. Sprinkle with blackpepper.

Fold tips of triangles over the topping and press down firmly onto the bases of the triangle in the center.

Brush with egg wash. Sprinkle with more blackpepper.

Bake for 20 min or till golden brown.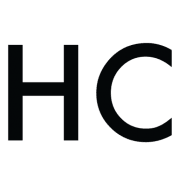 Audrey Ling
The whole process of toiling in the kitchen and later taking pictures of what comes of it is a symbiosis of my hobbies – a perfectly crafted deal for me. All of these hobbies allow me to learn something new every day. When it comes to food and cooking, I love trying out a bit of everything (that's my style) – from learning how to cook and plate in Michelin style to attempting local Singaporean dishes at home; from replicating remote flavours and delights to retaining family legacies and traditional essences. I hope to share my passion and joy with the larger community of food and photography bloggers and enthusiasts out there.