At Pierre Hermé's in Paris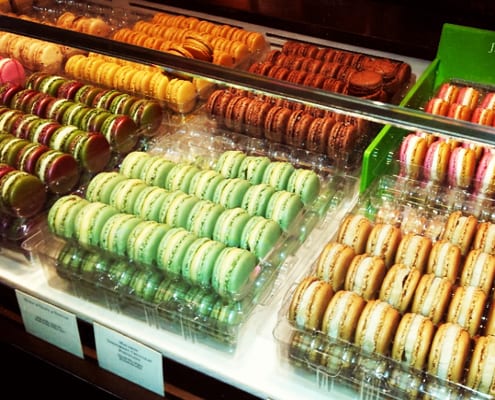 From "Picasso of pastries", "Dior of desserts" to "the king of modern pâtisserie", Pierre Hermé' doesn't need any special introduction.
By Tamara Novakoviç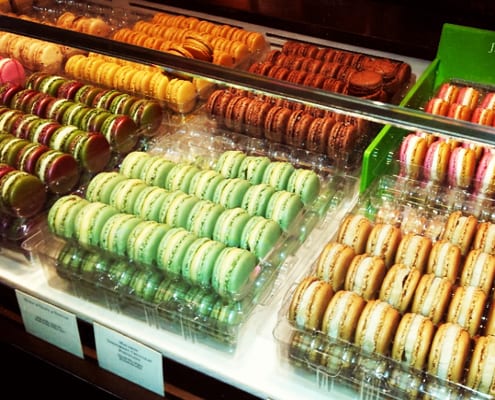 From "Picasso of pastries", "Dior of desserts" to "the king of modern pâtisserie", Pierre Hermé' doesn't need any special introduction. His undisputable genius has been winning the hearts of pastry lovers all over the world. He is, no doubt, the greatest living pastry chef.
A week ago I had the most wonderful opportunity of stepping into one of his Paris pastry shops. I've been the master's admirer for a long time now and finally there we were, in the midst of the finest looking candy in the universe. It's very difficult to stay level-headed when you're surrounded by so many precisely, elegantly made sweets. Different flavors tingling your senses, fully sharped. You simply don't know where to look. But be careful with your camera, don't enter the shop waving it in front of their noses, they sometimes do not allow taking photos. I tried doing it discreetly with my phone.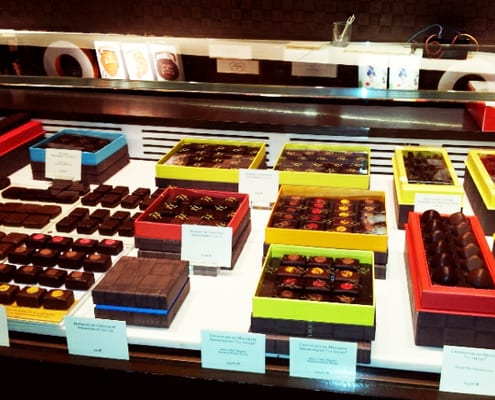 I must say I was pleasantly surprised with his famous macarons price, I expected them to be more expensive. Macarons are probably that one dessert Hermé is most famous for. Not only easy on the eye, but have profoundly divine taste, I must say his macarons are truly masterful. Their offer is seasonal and they even make collections. He boldly combines different flavors and colors, resulting in tiny pieces of art. What I particularly like about his philosophy is using sugar the same way you use salt: not to overpower the rest of ingredients, but to accentuate them. One of his best known collections is called Ispahan: beautiful combination of raspberry, rose and lychee. Mogador was one of my favorites: milk chocolate and passion fruit. Crème Brûlée is the classic combination of caramel and vanilla, Praliné Noisette blends caramel with hazelnuts, Imagine is a beautiful duet of matcha tea and sesame, and Chloe will seduce you with raspberry and chocolate flavors. I also tasted Infiniment Chocolat, which is a beautiful chocolate macaron made with famous Porcelana beans, and Jardin Sucré, which combines my favorite rose and caramel.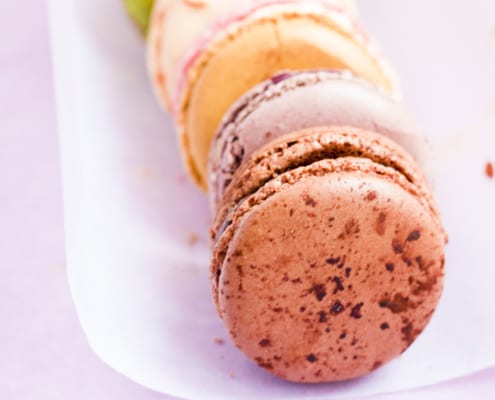 Hermé uses rose flavors quite often, but in the perfect ratio to other ingredients, so you don't feel like you're eating a perfume. The combinations are surprising and inventive, from vanilla with olive oil, to using savory ingredients like balsamic vinegar or parmesan cheese.
See Also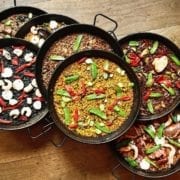 Plaisir Sucré  is another Hermé's classic. The foundation of this cake is hazelnut dacquoise, chocolate filling with rice crispies, two layers of chocolate ganache and several chocolate tabs. Probably one of the most unusual creations is Emotion Fragola, a dessert made of spaghetti cooked in strawberry juice, with balsamic gel and mascarpone cream.
The conclusion? My utter excitement and admiration. He is definitely at the very top of modern pâtisserie, the reinventor of macarons, the one who pushes boundaries. His creations are ingenious and often intriguingly inventive. Pierre Hermé, you won my heart all over again.
PIERRE HERME
72, rue Bonaparte, 75006 PARIS
Tel : +33 (1) 43 54 47 77
Open Monday to Sunday, 10 AM to 7 PM
Saturday, open to 7:30 PM
185, rue de Vaugirard, 75015 PARIS
Tel : +33 (1) 47 83 89 96
Open Tuesday and Wednesday, 10 AM to 7 PM
Thursday to Saturday, 10 AM to 7:30 PM
Sunday, 10 AM to 6 PM. Closed Monday.
Tamara Novakoviç
Tamara Novakovic is a passionate self-taught cook, food blogger, freelance food writer and photographer behind bite-my-cake.blogspot.com. Her life journey has led her through Faculty of Humanities in Zagreb, Croatia to discovering passion for making cakes. She is currently a weekly food columnist for Croatian newspaper V magazine and food magazine Repete.